Wesley Moraes, commonly known as Wesley to his fans, is a 21-year-old Brazilian forward; currently playing for Club Brugge in the Belgian Pro League. For the past few weeks, we have covered reports that indicate that the striker could be nearing a move to Lazio.
Wesley Moraes' career began at Brazilian outfit Itabuna. He was just 13-years-old when Itabuna signed him; and spent six years at the club. In the summer of 2015, he moved to Slovakian side AS Trencin; for a fee of around €1 million. Spending just 6 months in Slovakia, he moved to Brugge in January 2016; where he has since scored 19 goals in 69 league games.
In the 17/18 season, Wesley scored eleven times in 38 Pro League games; picking up two assists. The rest of this article will focus more on player analysis and how he would fit in to Lazio's team.
Play-style
Wesley Moraes is by no means a conventional forward. Standing at 1.91m (6ft3in) he is a real aerial threat. Watching footage of Wesley reminded me of how Miroslav Klose played. Klose, a favourite player of mine, combined elements of the target man with traits of the poacher. This meant that he was an excellent aerial threat but, with quick decision making, was able to easily poach on close range goals.
Wesley is extremely similar. His height makes him a constant aerial threat in the box, able to glance headers towards goal; or down for his teammates to pounce on. Despite his height, he is well balanced and relatively strong; able to hold off challenges from defenders both from crosses and in more open play.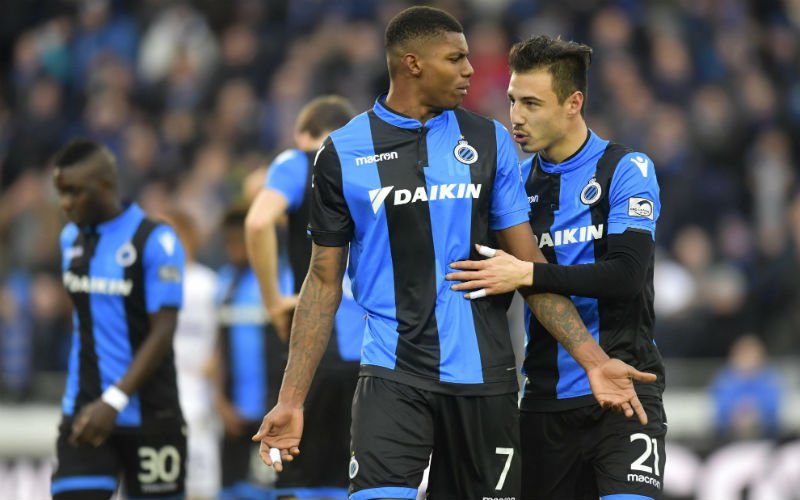 Wesley Moraes has a keen eye for a pass too; with the ability to switch play during key attacking moves. This quality aligns with the target man role that his play-style draws inspiration from. Using his physical presence, he is always able to fashion chances for his teammates, especially when defenders are pressing.
In terms of shooting, Wesley's shots often are driven low and towards the corner of the goal. From long-range, he can deliver fast driven shots into the lower corners; causing keepers all sorts of problems. He has a similar decision-making quality to Klose, as mentioned prior, and a lot of his goals come from rebounds or deflections that he can quickly pounce on. Wesley somewhat lacks the ability to place shots like a true striker but his other qualities easily make up for it.
If you like what we do, support us on Patreon. We ask for just the price of a cup of coffee each month to help us cover the costs involved with running the website!
Check out our YouTube channel!
For more reports, exclusive news and features, visit our homepage!