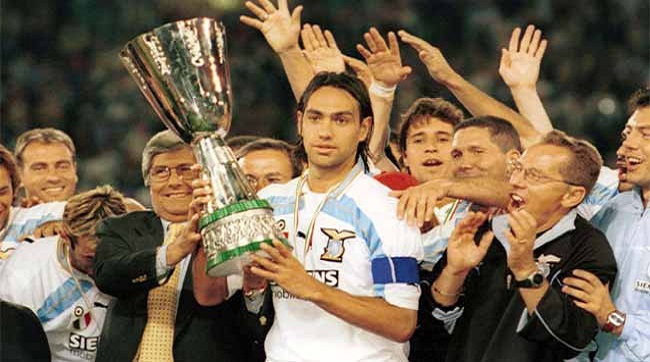 Lazio icon Alessandro Nesta has given an interview to the Corriere dello Sport in which he discussed several topics; including comparing the recent exit of Francesco Totti from Roma to his departure from Lazio.
"Totti? I don't know the dynamics that forced Totti to move away from his great love. He will have had his good reasons, this is clear, and his choice must be respected. Of course, I'm surprised and amazed, I didn't think it could go that far.
"Lazio exit? It was another times, there were other events, I didn't want to leave and everyone knows it. I am sorry that the club was not clear at the time, in saying that my assignment was a sacrifice for the budget and not a choice of the undersigned.
"Totti friendship? There is respect, but not only that. We have a friendship, a great friendship. We met as rivals at 8 and as friends we never left. It is clear, everyone has to make his own journey, but always without losing sight of himself. I am deeply attached to Totti. We were rivals, it's true, but always with respect before everything. 
"Even when he mocked the Lazio players after the derby won? He has always had a more exuberant character than mine. We were different and maybe that's why we became friends. Of course, I always forgave him everything, as soon as we found ourselves, maybe on the national team, we joked about what had happened. Rome is also this: derby all year round and teased continuously. And then it is not true that I too have won a few derbies?"
If you like what we do, support us on Patreon. We ask for just the price of a cup of coffee each month to help us cover the costs involved with running the website!
Check out our YouTube channel!
For more reports, exclusive news and features, visit our homepage!