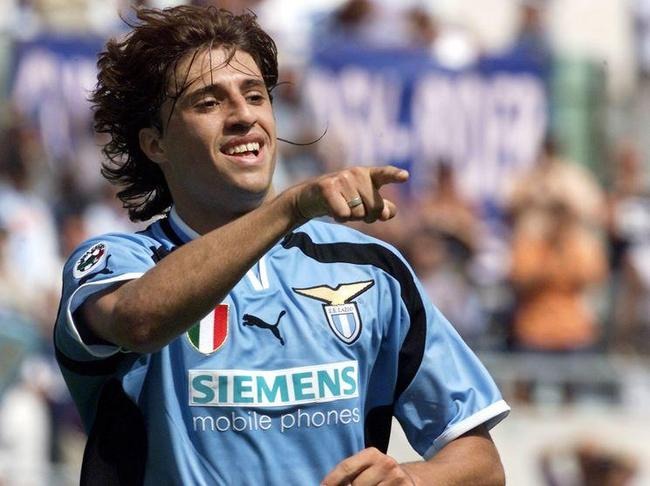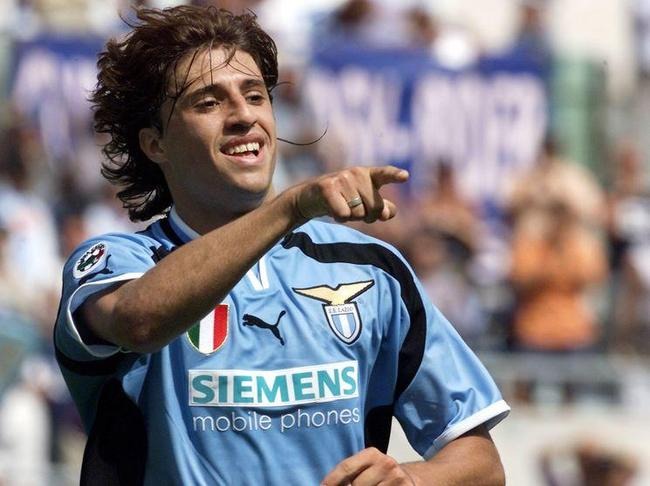 Hernan Crespo: Introduction
Hernán Crespo is a legendary goal-scorer who represented a multitude of European giants over his career. His first big move took him to the blue side of Rome and he did not disappoint for the Biancocelesti. Although his time with Lazio was short-lived, it was truly remarkable.
Career Overview
Hernán Crespo was born in Argentina on July 5, 1975, and he began his career in River Plate's academy. He eventually broke into the first team in 1993 when he was 18 years old. He stayed in Argentina until the summer of 1996, where after winning two Argentinian Championships, Parma came calling and brought him to Italy for €4.13 million. His career in Italy started off strong with 12 Serie A goals in 27 games, while Parma finished in second, only two points behind champions Juventus. The team did well and Crespo was impressive, but a season without silverware was not enough for the Argentine.
In 1999 Parma made deep cup runs, domestically and in Europe, thanks to Crespo's goal scoring. The Crociati won the Coppa Italia, with Crespo scoring in both legs of the final against Fiorentina, and won the UEFA Cup, with Crespo scoring the winning goal of the final, that season. The 23-year-old was instrumental to the team's success and managed 12 goals in 15 cup games. That season secured his reputation as a potent goal scorer across Europe. The Argentine followed up this legendary season by scoring 22 Serie A goals in 34 games and even scored in the 2000 Supercoppa Italiana to help Parma raise the trophy for the first time.
14th October 2000 – #Lazio 3-0 #Perugia

In this game, #Crespo scored the opener when he rose to meet a #Mihajlović corner, just before half-time. This set the tone for the season and demonstrated his aerial ability; with a fantastic headed goal. pic.twitter.com/N2aL9fihR1

— The Laziali (@The_Laziali) July 25, 2018
Crespo made himself a legend for Parma before the Biancocelesti secured his arrival for a club-record €56.81 million on July 11, 2000. Crespo was coming off a career season and Lazio secured a domestic double with a UEFA Supercup win just months earlier. This seemed to be a perfect marriage between two parties at the height of their powers coming together to continue their dominance of the peninsula. The Argentine certainly did not disappoint in his first season with the Biancocelesti. Crespo captured his first and only Capocannoniere title finishing with 26 goals in 32 Serie A appearances. Unfortunately, Lazio's star-studded team, which included Angelo Peruzzi, Alessandro Nesta, and Pavel Nedved, would finish in third with the Supercoppa Italiana being the team's only silverware that season. This disappointing season led to wholesale change for the capital club. However, the squad turnover did nothing to help the team's success and Crespo's second season was not nearly as electrifying as his first. He scored half as many league goals as the previous season while the team failed to win anything and dropped to sixth in the table, 18 points behind the champions Juventus. The team had declined greatly since their memorable 1999/2000 season and there were more changes to come in that offseason.
After 73 appearances and 48 goals for the Biancocelesti, Crespo was sold to Inter for €36 million in the summer of 2002. Crespo had an underwhelming first season with Inter scoring only 7 Serie A goals, the lowest season total of his career. He was sold to Chelsea the following summer for €26 million. His first season in London was respectable, with 10 goals in 19 Premier League appearances, but it was yet another season with no silverware. He was loaned out to AC Milan the next season where his career was revitalized. Crespo was integral to Milan's Champions League run where he found the back of the net 6 times in 10 appearances, including scoring in the final against Liverpool.
His impressive season for the Rossoneri enticed Chelsea's manager, José Mourinho, to call Crespo back to London. The next season he played in 30 Premier League games and chipped in 10 goals as Chelsea lifted the Premier League title.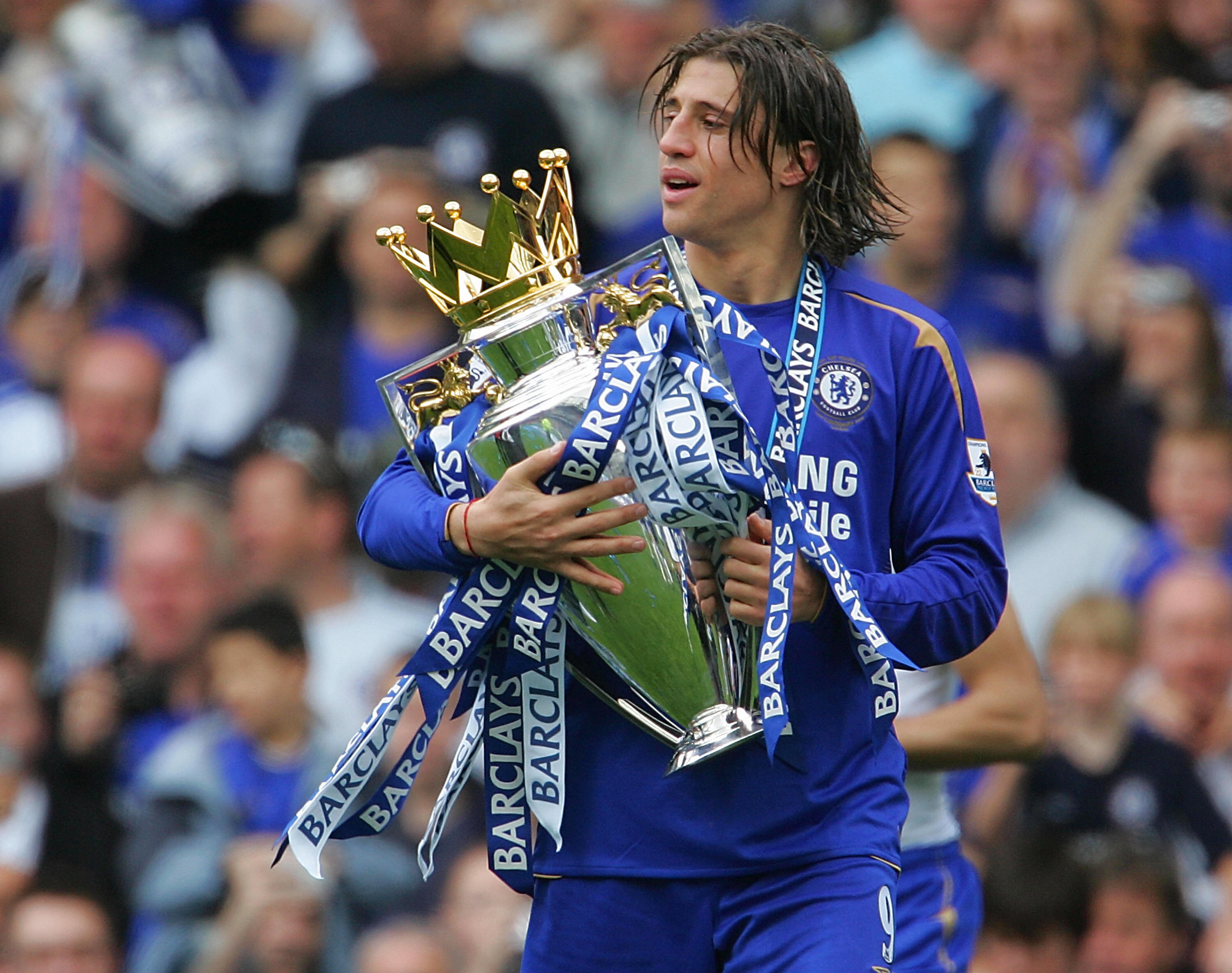 Although Crespo was excited to win his first league title in Europe he still wanted to return to Italy, preferably with Milan. Chelsea ended up loaning Crespo to Inter, instead of Milan, for the remainder of his contract.
He scored 14 league goals, his highest total in years, in his return to the Italian giant. The Argentine played an important role for Inter as they captured the Scudetto and the Supercoppa Italiana that season. He won another Scudetto the following season but struggled to score and was often the second choice in the second half of the season. He then signed with Inter in 2008 but again struggled to score and only found the back of the net twice in 17 appearances. Crespo went on to play for Genoa and Parma until he retired on February 2, 2012, at the age of 37; he finished with 236 goals in 523 appearances across his European career and cemented his legacy as a potent and instinctive finisher. In addition, the Argentine finished his career with 14 major trophies, including six league titles.
Playing Style
Hernán Crespo was a multi-dimensional forward who was an instinctual finisher with incredible technique. Crespo was able to score any way he pleased. He was able to use both feet and was strong in the air even though he was only 1.85m tall. The Argentine had the ability to create even the smallest space and used it to score from anywhere inside the box.
20th January 2001 – #Lazio 2-0 #Inter#Crespo's seventh of the season; and arguably the biggest up to this point, came just 5 minutes into an eventual 2-0 win over Inter. It may not be the most glamorous, but, once again, demonstrates his poacher's instinct and finish ability. pic.twitter.com/PVJJLU8GSA

— The Laziali (@The_Laziali) July 25, 2018
He was also an incredible dribbler in tight, often rounding or chipping the goalie in one-on-ones, and always seemed composed on the ball. Whenever Crespo went in on a one-on-one, he delivered.
28th January 2001 – #Fiorentina 1-4 #Lazio

The first of two fantastic goals against Fiorentina; a brilliant pass by #Nedved puts the Argentine through, before he wrong foots a defender and tucks the ball away with ease. pic.twitter.com/NKQL5p85Ac

— The Laziali (@The_Laziali) July 25, 2018
Crespo was wonderful on the ball but was just as effective off the ball. He used an effective combination of attacking movement, pace and work rate to get in behind defenders and cause chaos for even the most organized backline.
28th January 2001 – #Fiorentina 1-4 #Lazio#Crespo's second of the game was even better than the first, doing fantastically well to create the chance with his pace, take it past a defender, squeeze a shot through other and past the keeper to put Lazio 3-0 up. pic.twitter.com/9ytm7HdoGB

— The Laziali (@The_Laziali) July 25, 2018
His link-up play was also a big part of his game and it allowed him to slot in well with other forwards. He was able to create plenty of space for himself and his teammates, especially going forward in transition. His combination of attacking movement, instincts and pure technique have put him into the conversation as one of the best foreign players to play in Serie A. He is certainly one of the best forwards the league has ever seen.
4th February 2001 – #Lazio 3-2 #Lecce#Crespo's tenth of the season came against Lecce after a fantastic bit of build up play by compatriot Veron once again. After a wonderful piece of control, Crespo places his shot and puts Lazio one up. pic.twitter.com/ruX5uKddst

— The Laziali (@The_Laziali) July 25, 2018
Hernan Crespo: Concluding Thoughts
Hernán Crespo is a Serie A legend. He has cemented his legacy at some of the league's biggest clubs: AC Milan, Lazio, Parma, and Inter. Crespo shined brightly for the Biancocelesti but it's a shame his incredible efforts did not translate into team success. The Laziali saw Crespo at his best when he won his only Capocannoniere during the 2000-01 season. While his time with Lazio was bittersweet, Laziali will always carry fond memories of the Argentine's time in Rome.