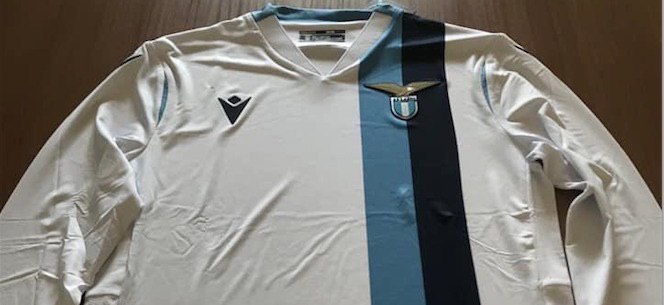 Reports from the Roman media today have suggested that the 2019/20 Lazio kit have been leaked, with the above image reportedly showing the possible kit.
It features a plain white jersey with a blue and black stripe down the left hand side of the shirt; combined with a new Macron logo and a more classical-esque collar with blue accenting. There is also blue accenting down the side of where the armpit of the shirt lies.
It is yet to be confirmed whether or not this is legitimate or just a fake but there have been few fake kit leaks in the past and many have turned out to be legitimate.
Have your say on the leak in our forum post here!
If you like what we do, support us on Patreon. We ask for just the price of a cup of coffee each month to help us cover the costs involved with running the website!
Check out our YouTube channel!
For more reports, exclusive news and features, visit our homepage!