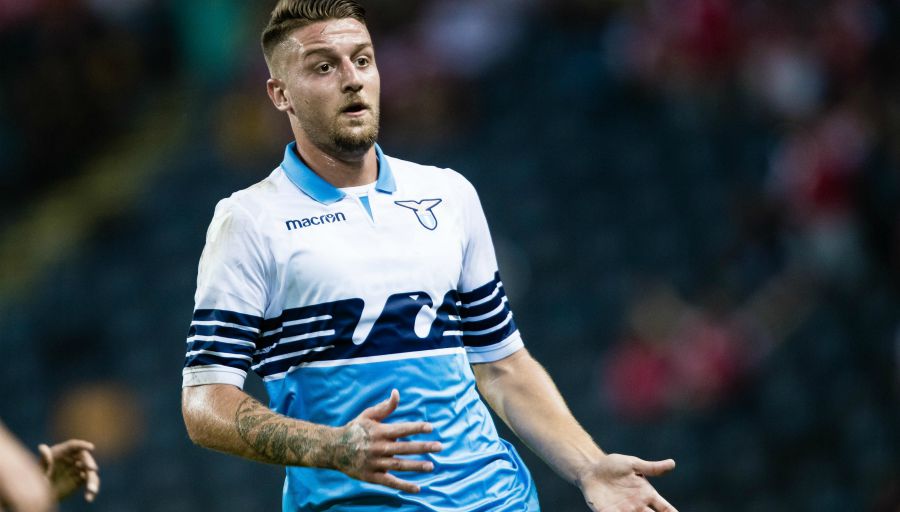 Sergej Milinković-Savić started his career in Vojvodina going through the youth academy as a midfielder. He was one of the players that went through the academy, winning two consecutive youth national trophies. As a result, on December 26, 2012, he inked a three-year deal with the Serbian club – the first step in attracting interest worldwide.
Through a successful stint with Vojvodina, in June of 2014, Milinković-Savić penned a five year deal with Belgian side Genk – his second significant deal in his career. However, after just a few seasons he was on the move again. Claudio Lotito made one of the best investments in Lazio history by purchasing the youngster on July 31, 2015, for around €9 million on a buy-back option.
Since then, he has become a worldwide star and a pillar for the Biancocelesti in the middle of the park. Acquiring the nickname 'Il Sergente', he even obtained the Serie A's midfielder of the year award this past season.
One who will always be remembered by fans, especially thanks to his goal in the Coppa Italia final against Atalanta (where he came off the bench to score the decisive winner), Laziale have seen him grow up not only as a professional footballer but also as a man. Since coming to Lazio in 2015, every season he has shown progression.
In his first two years, while not scoring a lot, his efforts and contribution didn't go unnoticed: the way he has able to win the ball in the air, move the ball swiftly, and control the game (to slow it down when the team is not playing well) is astounding. However, in 2018 – which has been his best season to date – he recorded 12 goals and four assists where he was healthy and playing really good football.
When 2019 came, it was a season to be forgotten but then it again should it be? Yes, Milinković-Savić didn't have the best season this year. Yes, his decisions like the kick-out he had against Chievo have gotten the best of him. Yes, we could have used more goals. But let's not forget what he's done for this club for the past three seasons before; this is a player who plays with his heart on his sleeve, wearing the eagle with pride.
When he scored the goal against Atalanta you could see the joy in the face of a player who really had been frustrated with his season but truly does care about Lazio. I get that fans at times get frustrated but booing Milinković-Savić or being frustrated with the player wont help in any situation; it just adds more stress. Some players have an off year and some don't replicate due to circumstances.
Lucky for Lazio they are in no need to sell Milinković-Savić. While if a good offer comes along which Lotito deems fair, we also need to remember that the Club President has done a good job to keep this team within the financial fair play guidelines. If teams such as Paris Saint Germain or Juventus want SMS, then they'll need to pay up. So, the best thing I feel for this club is to keep hold of him and truly see the eagle fly next year.