In recent weeks, there have been headlines stating that Lazio's Sergej Milinkovic-Savic would be heading to either Juventus or Paris Saint-Germain. However, as the Biancocelesti are in no rush or need – for that matter – to sell their Serbian star, most Laziali have shrugged the rumours aside, with most actually fizzling out as of late.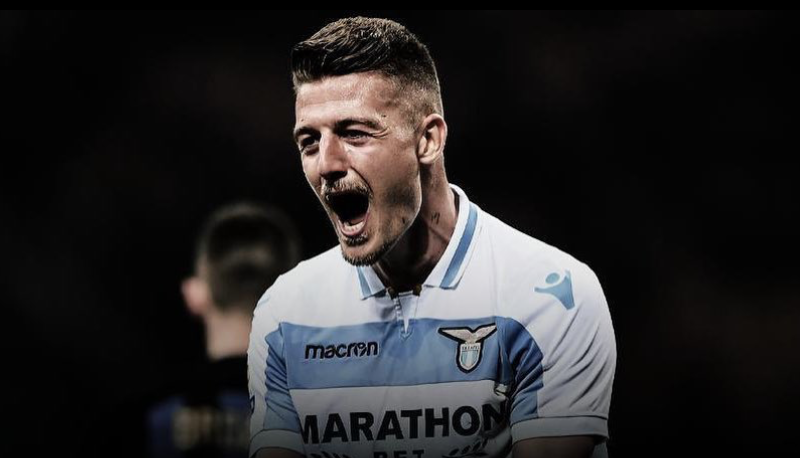 Juventus had reportedly agreed to a five-year contract with Milinkovic-Savic's agent but the Bianconeri could not meet the high demands of Aquile President Claudio Lotito. As a result of these steep demands, Juve actually moved on from Milinkovic-Savic, signing PSG's Adrien Rabiot on a free transfer. Intelligent business, the club are now able to allocate their money elsewhere. Following this, PSG's new Sporting Director Leonardo – formerly with AC Milan – was said to have initiated contacts with Lazio, even making a couple of offers in the range of €50-75 million. However, once again, this was nowhere near what the club desire for their Serbian star. Also, let's not forget that the French side are likely out of the running for him as well as they are close to breaking their financial fair play requirements. This makes it seem more and more likely that Milinkovic would start next season in the light blue and white colours.
Retaining SMS is a must. He was a key component to Simone Inzaghi's plans last season and although it wasn't his best season, we should keep in mind that the previous season was Savic's best season so far in his career; the midfielder finished the 2017/18 with 12 goals and three assists while this past year with five goals and three assists. Circumstances derailed the player with injuries – such as the Lazio vs Milan game of the Coppa Italia semi-finals and being sent off with a red card in the Chievo game – but an average season should not overshadow how much he is really worth, nor what he offers to the club. When Sergej came back from injury – training extremely hard so that he could return in time for the Coppa Italia final vs Atalanta – who was the player who came off the bench with the decisive winner? Who was the one who came off the bench wanting the ball the most? The look of will and want to reward the fans for an unbalanced season – Sergej Milinkovic Savic, that's who! We shouldn't overlook his desire, will, skill, and determination that he offers to the club; this is a player that has never asked to be traded and has also stated that he wants to win many more trophies with and for the Roman side.
What should also be regarded as the relationship the player has with the coach. Inzaghi regards Savic as a key pillar in his starting XI. While he wasn't able to use him as much as he would have liked to last season, it can be guaranteed that the player will be a set piece in his future plans and will be looking to bounce back and prove the doubters wrong.