In today's soccer world, it is not often that a player will spend most of their career with one club and devote themselves to their team's long-term plans. A few players that have done this are Leonardo Messi, Francesco Totti, Daniele De Rossi and Alessandro Del Piero, among others. Over ten years with one club is a long time for a player and any player who does decide this course must accept both the good and bad times. The team might be successful or competitive in that span. Teams such as Juventus, Real Madrid and Barcelona are some in that category as they have a higher budget which allows them to spend and be competitive. Lazio's budget is not quite the same size; however, it has been able to put together a squad which has been relatively competitive. While Lazio has been able to qualify for Europa League, they have been unable to qualify for Champions League since 2013-2014 and players are not satisfied with this result. Many players relish the moment to play in Champions League as it is one of the most prestigious cups to play for and win. This brings us to Stefan Radu.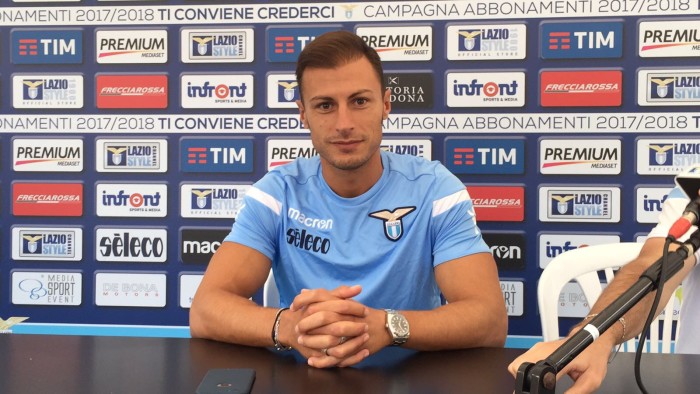 Radu is from Bucharest, Romania. He started his first four seasons in the Romanian league where he played for his home team Dinamo Bucuresti. After four full seasons with his home team, the central defender decided to take his game to Lazio in January 2008. He became a key figure in Lazio's defense and was named captain in 2011. In his time with the club, the Romanian tallied four goals. While four is not a lot, it should not overshadow what the central defender has brought to the club. His leadership should not be overlooked with his strong slide tackles and clearance of the ball in his own end. The defender played intuitively by going hard on his opponent. When a player was confronted by their opponent, Radu stood up for them.
When Lazio faced Roma this past March, Aleksandar Kolarov was sent off after two yellow cards throughout the game. As he was going to the locker room, Radu smiled ironically at his former Lazio teammate. Kolarov was a member of Lazio's team from 2007 to 2010. In 2017, he chose to come back to Serie A to play for rival team Roma. The look on the Biancocelesti player's face basically told his opponent he was a traitor for leaving to their rivals. It was a captain who took pride for who he played for. The look on his face showed he fought and took pride for the crest on his jersey.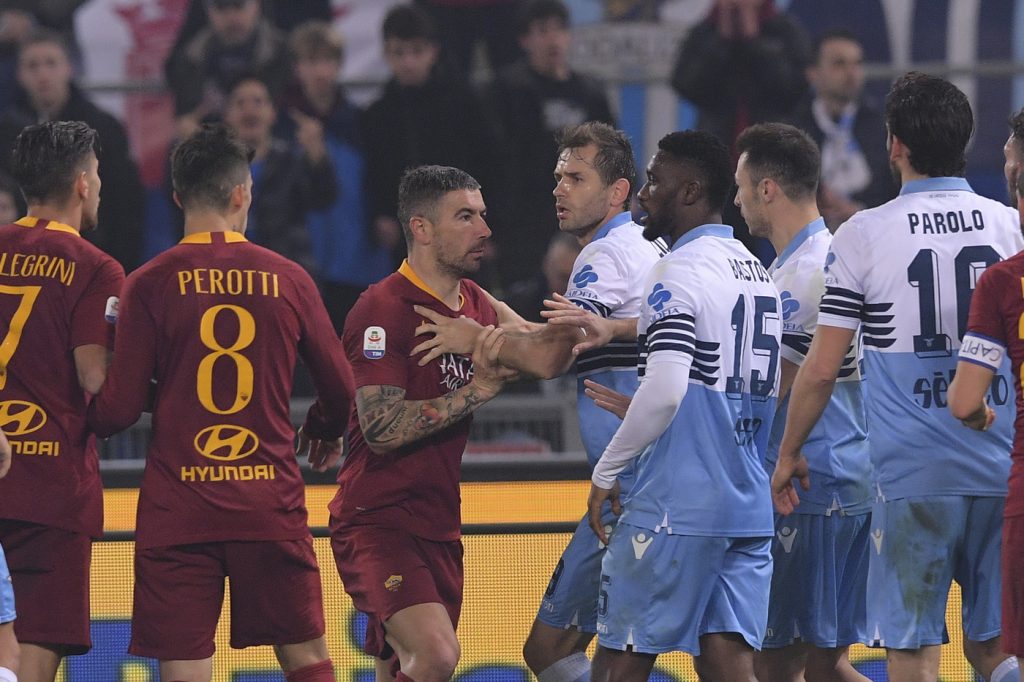 Radu has been with his team for 11 years. The hopes of a bigger contract and the chance to play in Champions League with an opposing club never pushed the defender away. His journey was decided by staying with the team he has known up until today. The Romanian has delivered two Coppa Italia's, one which was against our rival Roma and did that ever taste so good. A Supercoppa was won as well. Folks, 11 years is a long time with a club which shows dedication, love, and commitment to the journey. Radu is saying goodbye after 348 total appearances with the first team of Lazio. It has been confirmed that he will not part of the team's plans and will not be called for the medicals and departure for the team's retreat to Auronzo di Cadore. While details have not been released as to why, one could only hope that a long relationship didn't come to a bitter end.
Although the defender renewed his contract last season, the team has allowed him to leave. He has received offers from Italy, Turkey and Romania, but one would have to think that if he did choose Italy that it would be hard for him to play against his current club. Rome has been home to the Romanian for all these years, so going overseas would be the logical decision for the defender. Time will tell as to what the defender chooses to do. If this is the end for a beloved leader of the club, just remember that he wore the crest and white and blue colours with passion, love, and continuity for 11 years.