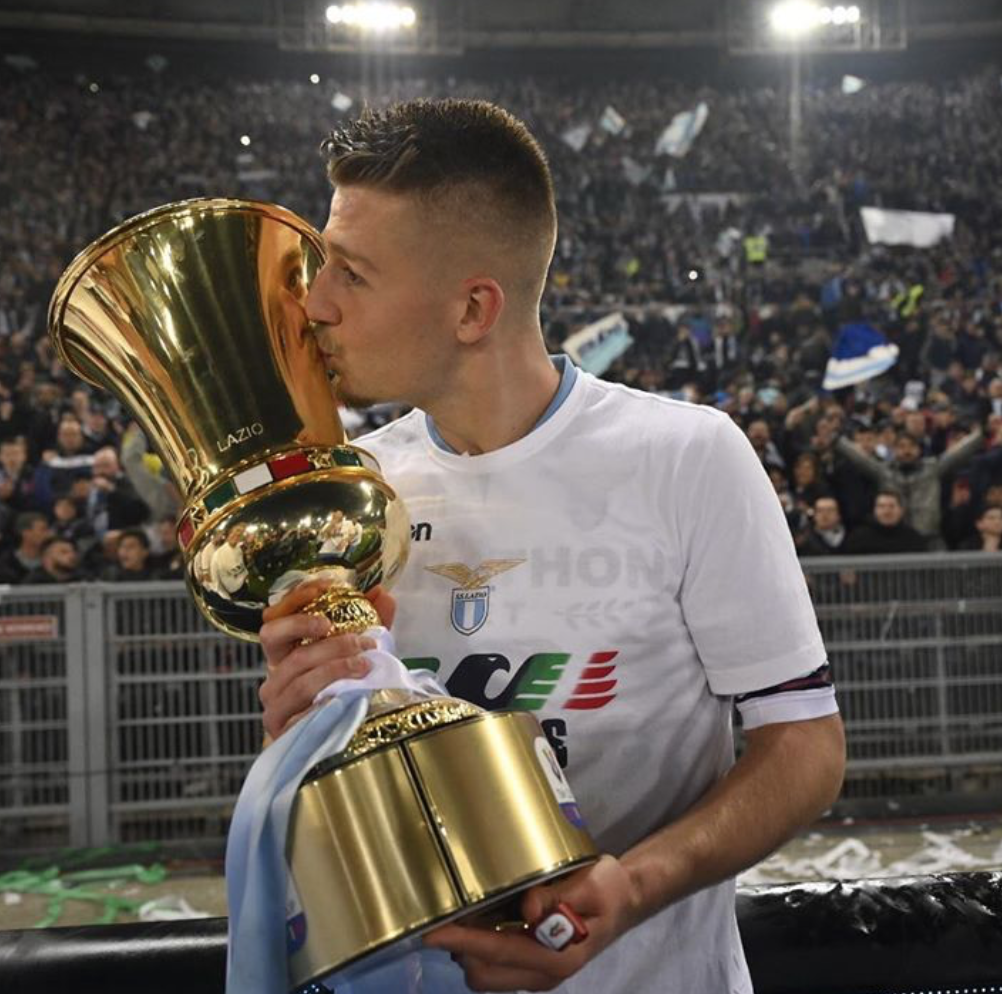 The transfer of Lazio star Sergej Milinkovic-Savic to Manchester United rests on the bonuses given to the player and his agent, according to Lalaziosiamonoi. The Serbian midfielder has spent 4 years at the Biancocelesti, and his move to Manchester United seems more and more likely as the summer progresses, however Claudio Lotito and Lazio require the €15m in bonuses to be easily achievable, and currently only €5m are, with the other €10m being much more unlikely.
The total figure would add up to the famous €100m, with €75m being a fixed price, €5m being easily achievable bonuses, €10m in bonuses being more difficult and the final €10m going to Milinkovic-Savic's agent Mateja Kezman.  Lotito would like to reach the €90m figure more easily, as it would fit the budget planned since the start of the summer and would allow Lazio to re-invest more heavily into the squad, especially after the rumours surrounding Luis Alberto and his potential move to Sevilla.
The only two things that could disrupt this transfer would be if Manchester United failed to sell Paul Pogba to Real Madrid, and the imminent closure of the Premier League's transfer window (August 8th). These two problems are a question of time, and United will need to work quickly if they are to secure the signature of the 24-year-old Serbian before time runs out.