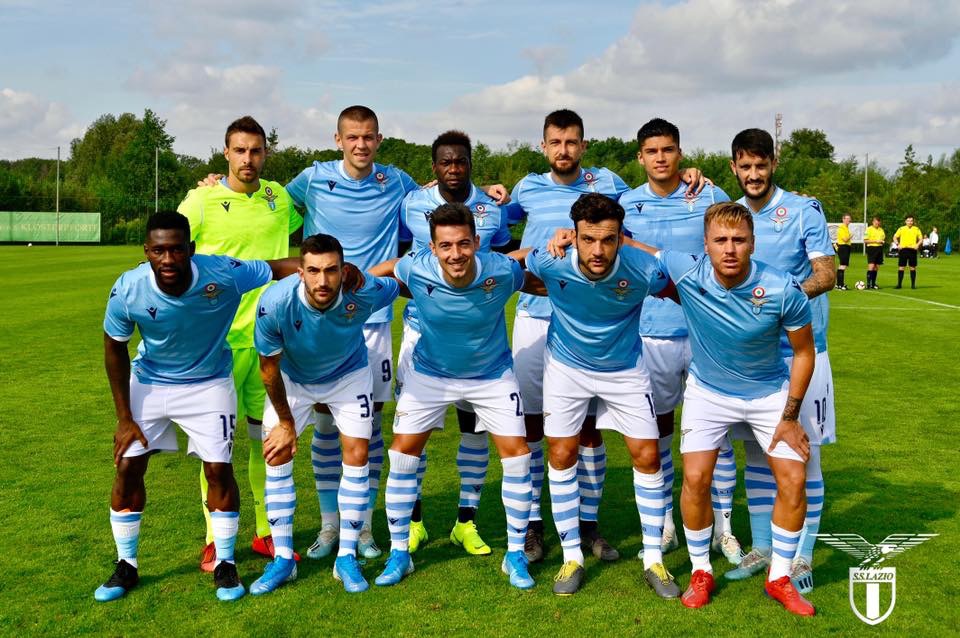 Lazio's seventh (second in Germany) preseason match ahead of the 2019/20 campaign was against Saudi Arabian side Al-Shabab FC. A 5-1 victory – provided by Simone Inzaghi's side – Felipe Caicedo, Jony, & Joaquin Correa scored in the first half while Ciro Immobile & Bobby Adekanye scored in the second half.
All positives once again from the Biancocelesti, it was interesting to see that Simone Inzaghi once again tested out the attacking pairings of Correa-Caicedo and Andre Anderson-Immobile. This coud be something that is implemented a lot this upcoming season. Also, as a result of Senad Lulic's injury, Adekanye was tested in the left wing-back role. Known for his playing style on the left flank, we could see him being used there to bring an extra spark to the attack. In addition, Patric was, once again, tested in both right the wing-back and right center-back roles, showing his versatility and worth. Finally, it was good to see Valon Berisha back on the pitch for a full 45′. One who struggled to adapt last season due to injury, look for this year to be the one where he breaks out.
As a whole, the Biancocelesti continued to put their width to use. This is something that needed to be improved upon and the acquisitions of Manuel Lazzari and Jony were a big help in this regard; look for many goals to come off crosses this upcoming season.
In the first half, the team lined up as-is:
Guerrieri;

Vavro, Acerbi, Bastos;

Patric, Parolo, Cataldi, Luis Alberto, Jony;

Correa, Caicedo.
In the second half, the team lined up as-is:
Guerrieri;

Patric, Acerbi, Radu;

Lazzari, Milinkovic-Savic, Lucas Leiva, Berisha, Adekanye;

Andre Anderson, Immobile.
In the second half, we saw Danilo Cataldi return to the pitch in 68′, replacing Sergej Milinkovic-Savic who came off due to injury – a concern for Lazio.