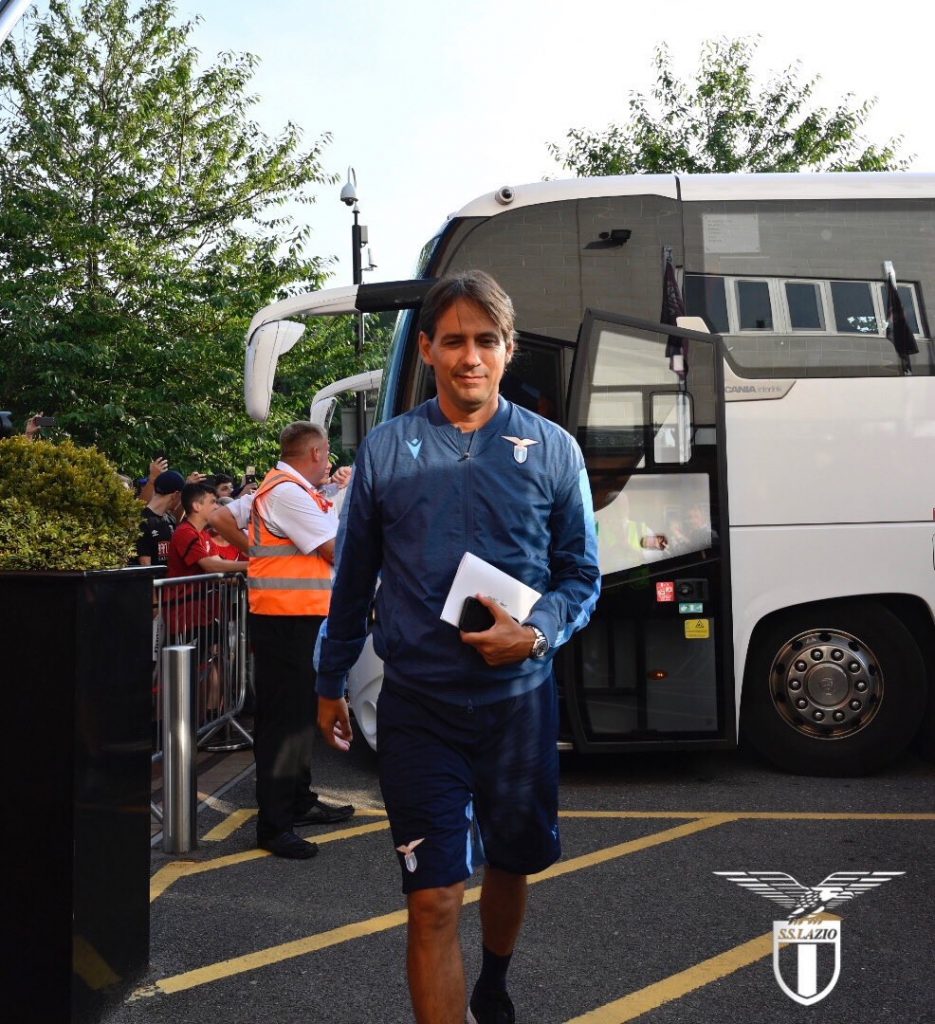 Since being officially appointed as Lazio's Manager in July of 2016, Simone Inzaghi has continuously deployed a team with three defenders, five midfielders, and two attackers for matches. While many know this as a 3-5-2 formation, the Piacenza born individual has also used some alterations of the design. He has implemented a 3-4-1-2, or as most regularly seen, a 3-5-1-1. The difference between both of these previously mentioned tactics is that instead of having two centravanti (center forwards) in the starting eleven, the team plays with a trequartista (attacking midfielder) who plays just behind the striker(s). This allows for more chance generation in the build-up play as whoever plays in this role is the link between the midfield and attacking units.
Although this strategy has worked to a great extent in his three years in charge, in certain periods, the team has struggled to get results. Mainly stemming from defensive errors, calcio fans expected Inzaghi to change his ways and test a four-man back line. However, he continued to stick with what he knows best. To date, the now 43-year-old has achieved 277 points from 156 matches. Breaking the matches down, he has seen his Biancocelesti win on 83 occasions, draw 28 times, and face 45 losses in all competitions; throughout this tenure, 301 goals have been scored while 208 goals have been conceded. In addition, he has acquired two trophies: the 2017/18 Supercoppa Italiana and the 2018/19 Coppa Italia.
While it is without a doubt that last season was an underwhelming one concerning the Serie A and European football, I believe that this 2019/20 campaign will be one to look forward to on the basis of the club's summer transfer market business and preseason results. Manuel Lazzari, Jony, Denis Vavro, and Bobby Adekanye were brought to Rome to reinforce the first team and Le Aquile won all nine of their friendly matches, scoring 59 goals.
Regarding the four aforementioned players, each was purchased for a specific need, as per Inzaghi's request. Both the right and left flanks were understaffed in quality and another signing was needed for the defending and attacking departments before he could be satisfied with his starting eleven. This is why Igli Tare and Claudio Lotito were not hesitant to make transfers early on in the window to support him. Lazzari, who suits the countering style of football that Lazio plays, is experienced in the top flight of Italian football and at the wing-back position; with Riza Durmisi failing to leave his mark on management and Jordan Lukaku being injury-prone, Jony was bought to be the likely successor of Senad Lulic; Vavro, a Slovakian international and experienced player in European competition will be the starting right center-back; and Adekanye, a young exciting winger, will be a back-up for Joaquin Correa, Felipe Caicedo, and Ciro Immobile. All things considered, it is important to note that Lazio also kept hold of their key players. This means that no one in their starting eleven has been replaced (and if so, for the better).
For these reasons, in my opinion, Inzaghi's 3-5-1-1 formation will be fully brought to life this season, allowing them to be able to finally obtain Champions League football for 2020/21.