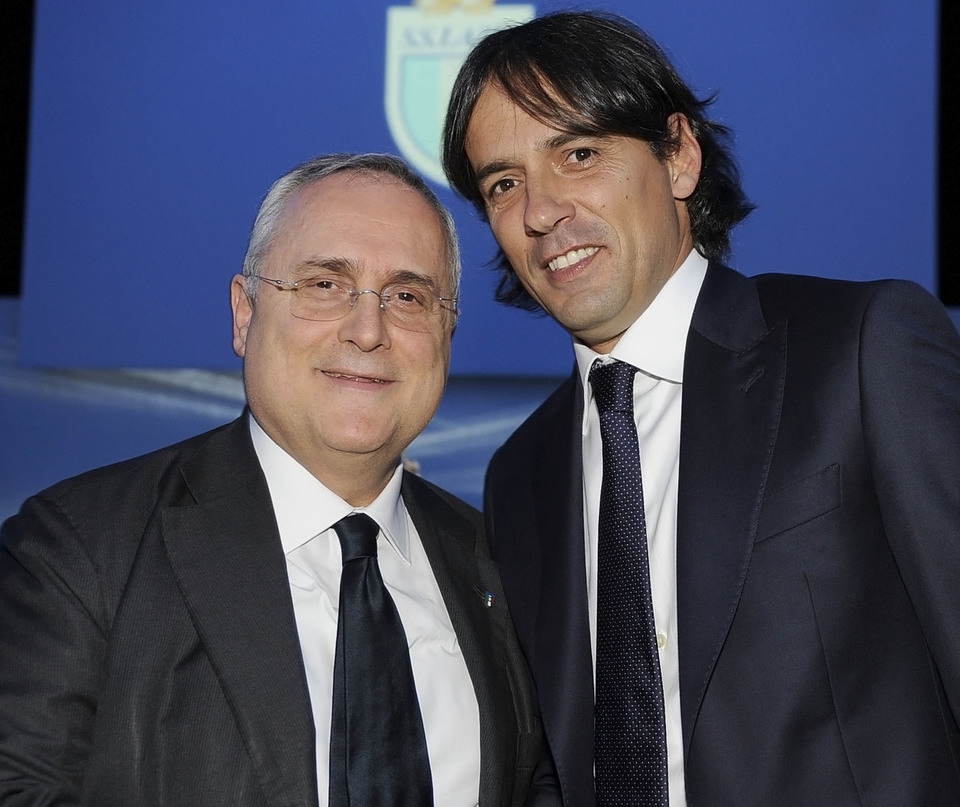 It was nice knowing some of you. I'm going to say something that in many parts of the Lazio universe will make me very unpopular; Claudio Lotito will one day be remembered as one of the greatest presidents in Lazio history. That is, providing he doesn't outlive all of us. With Zio Claudio, it's a distinct possibility. 
In July of 2004, Lazio was moribund. After a decade of unprecedented growth, and spending under Sergio Cragnotti Lazio had risen to the top of European football. In 2002, Cragnotti's Consortium Cirio defaulted on its debts and collapsed. Lazio was sucked into the maelstrom and teetered on the brink of bankruptcy. By 2004, the club was moribund. Buried in debts and facing the very real possibility of oblivion. Lotito took over the club on July 19 mere hours away from a declared deadline. He injected over €18 million into the club. Perhaps more importantly, he managed to exercise a 2003 law which allowed him to amortize the club's €144 debt with the Italian government over 23 years. Many believe the highly controversial law was passed by the Berlusconi government specifically to help Lazio. In any event, Lotito had used his considerable political heft to save the club.  At the time, he famously claimed "I found this team on its deathbed and brought it to an irreversible coma. I hope to make it reversible soon."   
One would imagine Lazio fans gave him a hero's triumph in the greatest of Roman traditions and built statues in his honor but alas, despite a short honeymoon, Lotito quickly became the most despised president in the club's history. He continues to evoke very strong feelings from fans who are deeply divided over him.  
Part of the reason for Lotito's unpopularity is the fact that he was preceded by Sergio Cragnotti. Mention the name Cragnotti to any Laziale over a certain age and you'll elicit a starry distant gaze, a faint smile and perhaps a tear or two. Cragnotti's era was a golden period for Lazio – unquestionably the greatest stretch of any president in the club's history. The team boasted a stable of world-beating footballers that included the likes of Signori, Gascoigne, Veron, Simeone, Crespo, Vieri, Nedved, Nesta… I could go on, but you get the point. 
Under Cragnotti Lazio won its second Scudetto and brought (the only) two European titles back to Rome. This last bit cannot be underestimated in a city which boasts one of the fiercest local derbies in the world. Cragnotti made Lazio a force to be reckoned with in European football –  on the pitch and financially. When the Cragnotti era came to an abrupt halt in 2002, it was a tough pill to swallow for the club's fans. Lotito set about "rehabilitating the patient" with deep cuts to spending and painful sell-offs – most notably and painfully Alessandro Nesta. Lazio went from football royalty to wretched peasant in a matter of months. Lotito effectively became the 7 am alarm clock on the morning after the night before. 
What has also made Lotito unpopular is his relationship with the ultras – Lazio's notorious Irriducibili whom he once referred to as a "dwindling minority". Whatever you think of them, the Irriducibili revolutionized organized supporters' culture in Italy and in Europe. They modeled themselves on the English firms of the 1980s and parlayed their power in the terrace into a financial windfall. They organized away matches, sold merchandise and prepared spectacular choreographic displays in the stadium. Cragnotti had a cozy relationship with Lazio's ultras, allowing them a certain level of access to the club through tickets and apparel. Lotito soon put an end to this relationship and with it the lucrative business of organizing supporters. The ultras weren't happy. They accused him of enriching himself through Lazio. His various companies (security, maintenance, etc.) are all contracted to do work for the club. The result was a decade long cold war that threatened to boil over at various points. Today, it has settled into a grudging acceptance that neither side can really live without the other. It's not exactly friendly, but both sides seem to have accepted that the other is here to stay. 
There is also the matter of Lotito's enigmatic character. He can be an exceedingly difficult person to be fond of and yet it's hard to dislike him at times –  particularly in comparison to other presidents. He's a well-spoken rhetorician who can vary his locution from polished Italian to bawdy Romanesco as the situation demands. He's a blowhard know-it-all who routinely slips classical Latin adages into his discourse. He's also known to deliver clever jibes at Lazio's city rivals. In short, Zio Claudio is that uncle everybody has who's at turns kind but stingy, intelligent but obnoxious, capable but annoying.
Yet, in 15 years with Lotito as president, Lazio have managed to win 5 trophies – a feat only surpassed in the golden era of Cragnotti. That's not something that should be shrugged off. Lazio were not exactly winning trophies with any kind of frequency prior to Cragnotti. Previous to 1992 when Cragnotti took over the club, Lazio had won one Scudetto and one Coppa Italia. 13 of the club's 15 major titles have come since 1992. The point is that after Cragnotti, Lazio may just as easily have returned to the existence that was their first 92 years. In fact, it seemed likely. Instead, Lotito has added 5 titles to the trophy case. He's managed to do this precisely by being the antithesis of Cragnotti. 
Lotito is sure and steady. He puts financial balance far above ambition and gives the impression he will never spend a single euro unless he knows that somehow 3 are coming in from somewhere. As a result, Lazio's financial situation has improved steadily over the years. Transfer fees have risen steadily as have salaries. Not to the overheated standards of today's football economy to be sure – and certainly nowhere near the ambitions of fans – but that's just not Lotito's style.  He has repeatedly made it clear he intends to oppose prevailing football economic wisdom of "the more you spend, the more you win". To this end, he has had an impact in Italy if not throughout Europe. The loan with an option to buy has become a singular trademark of Claudian prudence and he has made it into the inner sanctum of Italian football as a member of the FIGC. 
Love him or hate him – or, if you're a fan, probably both in equal measures and depending on the day, Lotito has put Lazio on a solid financial footing at precisely the right time. The world of football is being quickly divided into haves and have-nots. Lazio are, if modestly, in the first group. Lazio are a club today that regularly challenges for European placements and domestic trophies – occasionally lifting the odd one or two. The club rarely bleeds red ink and plans to build its own stadium at some point in the near future (a notoriously difficult task in the capital – just ask the other guys!). It also owns important properties in and around Rome such as its training ground at Formello and its club headquarters Palazzo Valenzani. If that's not a success by any standard, particularly given the bleak future that awaited Lazio when Lotito showed up, then what is? Lotito may very well go down as one of the most important if certainly not the most beloved Lazio president in history. But that fact may not be evident until t]he's gone, and the next one comes around – for better or for worse.