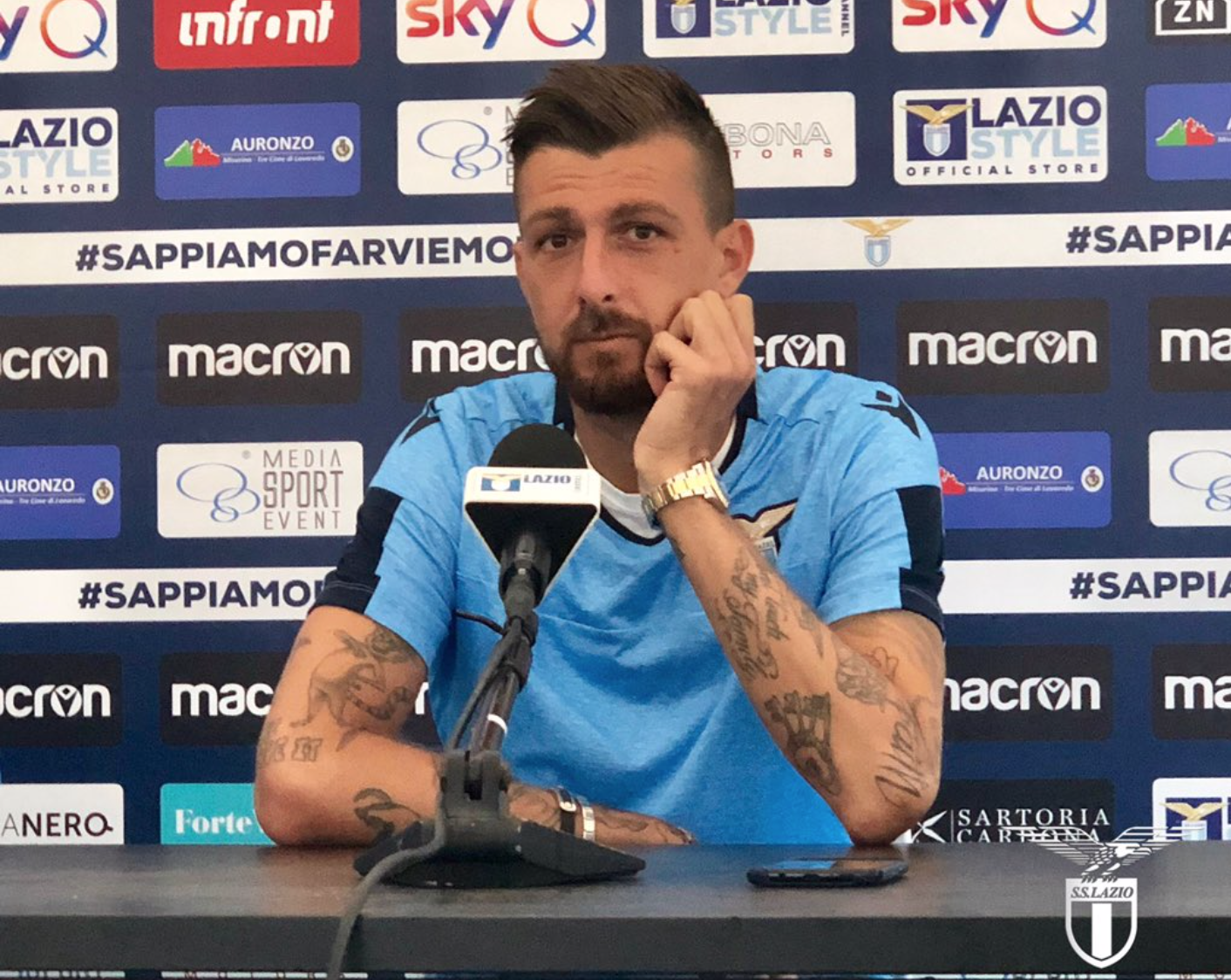 Lazio defender Francesco Acerbi spoke to Italian radio show Lazio Style Radio yesterday following the Biancocelesti's 4-0 victory over Genoa in Rome.
"Today I saw a beautiful and strong Lazio, paradoxically we suffered more than against Inter. We must always be balanced and not touch the stars; we are already thinking about Thursday. In this state we become depressed after a defeat and we touch the stars after a win, we must be balanced. Let's continue like so."
The 31-year-old Italian then discussed the Biancocelesti's defence.
"I'm happy for Radu because he loves Lazio and he deserves this; he must continue like this and we congratulate him. Luiz Felipe has quality and every now and then he needs to remain more serene, congratulations to him on today's assist. Congratulations also to Strakosha who saved us today. I feel that he is being pinched by the public, but he's a guy who feels the responsibility. I think we need a balance between exaltation and depression."
Finally, Acerbi spoke about Lazio midfielder Adam Marusic and his performance yesterday.
"He's a very strong player with a great body. Lazzari has arrived and he's just as strong and when he's competitive he gets better, I'm happy for him but for the whole team. Thursday there's another match, now we're not phenomenal."