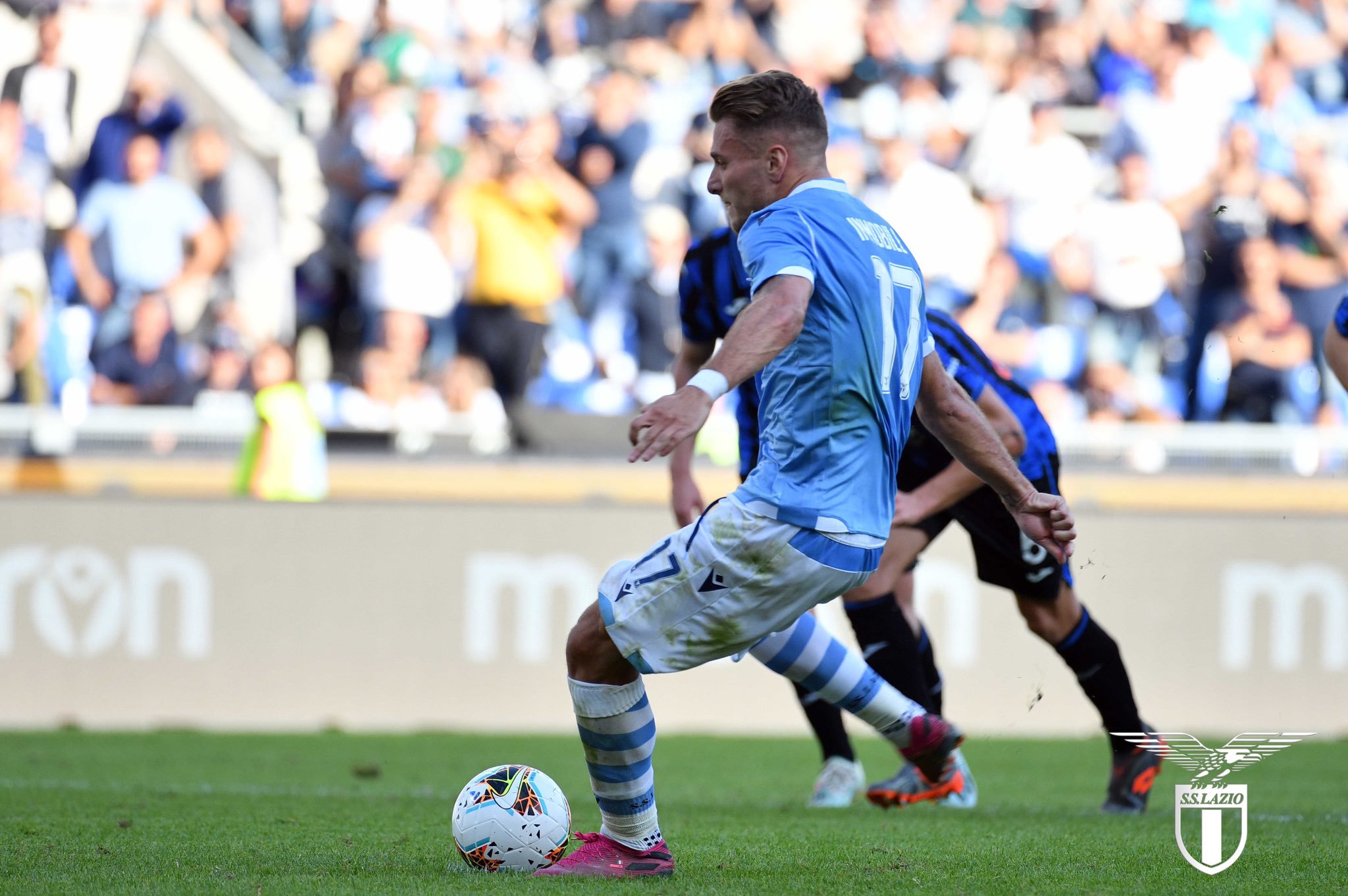 The stage was set at the Stadio Olimpico for Lazio vs Atalanta and the match did not fail to excite. In a game of two halves, the match finished 3-3 but the scoreline only really tells a part of the story.
The opening minutes of the game were open and fast paced, with Atalanta looking the better side but neither side having a plethora of chances in the first twenty minutes. Atalanta took the lead in the 23rd minute, Colombian forward Luis Muriel gifting Gian Piero Gasperini's side the first goal. Muriel doubled his and Atalanta's tally five minutes later and the Biancocelesti were looking all over the place, both mentally and physically. Things went from bad to worse in the 37th minute when former Lazio target Alejandro Gomez scored  Atalanta's third and it was clear that the Eagles had a lot to do to salvage a result.
Clearly in the half-time break, Inzaghi drilled some much needed motivation into the side because in the second half, the Biancocelesti were much more composed and confident in the tactics. However, it was not until the 69th minute when a clumsy tackle from Jose Palomino allowed Ciro Immobile to score from the penalty spot. Just a minute later when play restarted, Lazio scored their second, with Ciro Immobile setting up Joaquin Correa to give Inzaghi's side a real chance of coming away with a positive result. A couple of chances came and went for Lazio before Immobile converted from the spot in injury time after yet another spot kick was awarded to the home side.
Lazio vs Atalanta finished 3-3 and it's hard to summarise just how to feel after this game. On one hand, the Biancocelesti put in a composed and renewed second half performance but ultimately if it were not for two penalties the team could have faced an embarrassing result. Furthermore, there was no excuse for the shambolic showing in the first 45 minutes and it would not be too farfetched to describe today's final score as fortunate for Lazio.
If you like what we do, support us on Patreon. We ask for just the price of a cup of coffee each month to help us cover the costs involved with running the website!
Check out our YouTube channel!
For more reports, exclusive news and features, visit our homepage!