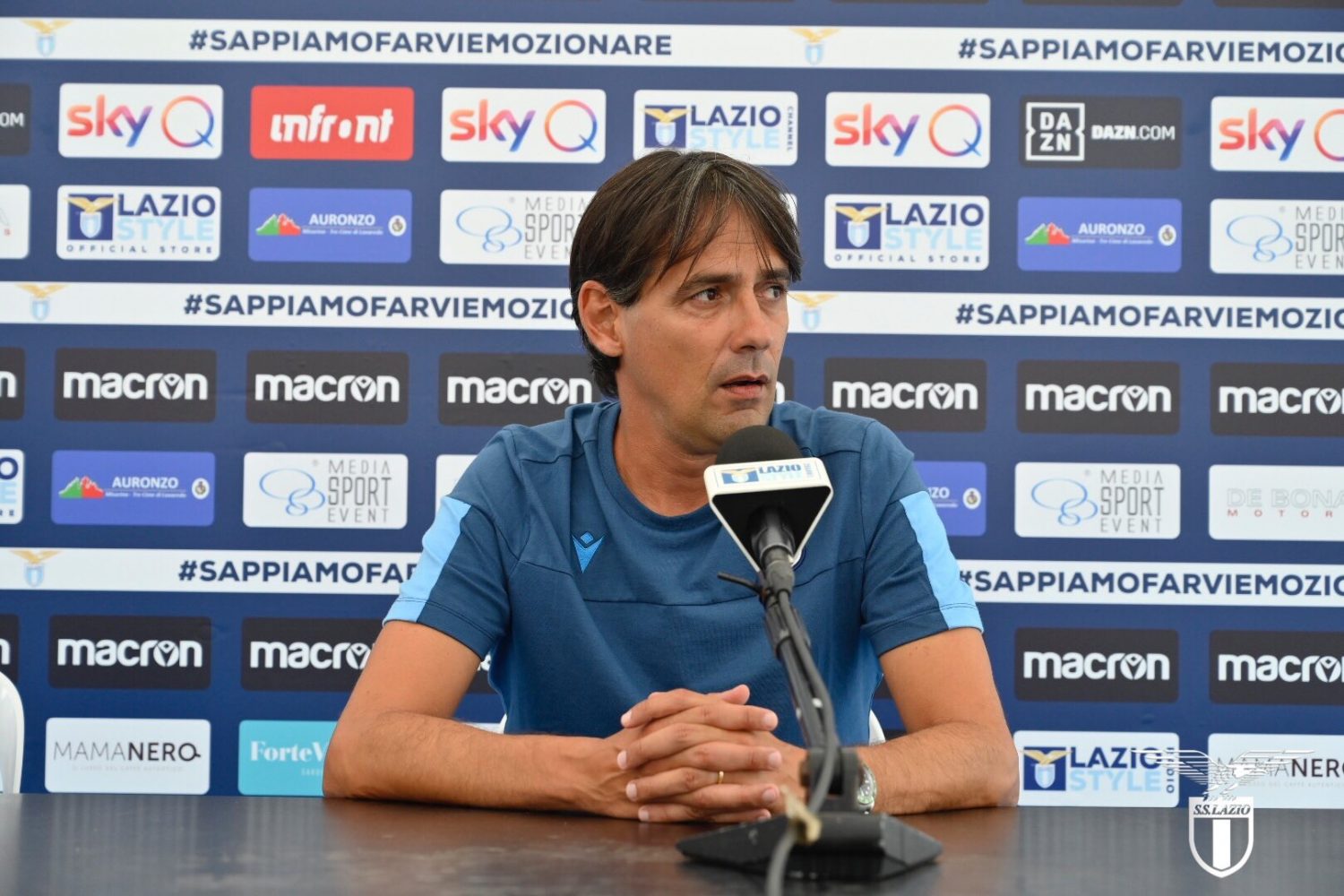 Lazio coach Simone Inzaghi spoke to Italian broadcaster Sky Sport Italia following the Biancocelesti's 2-1 victory over Fiorentina last night.
"It was an important victory, well deserved, we played very well. We always had it in our hands, most of the time when you lead games and then you win them. The guys were great, we came back on Friday at 5 pm from Glasgow and it wasn't easy in a day and a half to prepare for the match against a strong and organised team like Fiorentina, and in front of this very hot crowd. We have to work on our flaws, and we're doing it. I was very calm because when I see the team playing like in Scotland, where we deserved to win, I can't have any worries. We only had two bad halves against Bologna and Atalanta, we created a lot, we took lots of posts. We should have had a lot more points, but this is football, we have to continue like this. The penalty? Immobile was supposed to take it, but Ciro decided to leave it to Caicedo. He deserved it because he's playing well, last year he had shot it and also scored, so he could take it too."
Inzaghi then discussed the strong form of Immobile, who is currently the top scorer in the league with ten goals.
"He hasn't lacked anything, he's been beating all records for years, he's been a point of reference. He has reached full maturity at 29 years old; he is good. He spends a lot of energy and sometimes I have to manage it in the best possible way. Yesterday he couldn't stretch his knee well and he was looked after well until 19:00 today, he told me 'mister I can't miss it'. He won the Capocannoniere award two seasons ago with more than 40 goals, that's not something that everyone does. Do I suffer from great matches? Two years ago, we won the Supercoppa with a brace from Immobile against Juve, the same thing at the Stadium. He scored two goals against Atalanta on Sunday. I don't think it's a reliable statistic."