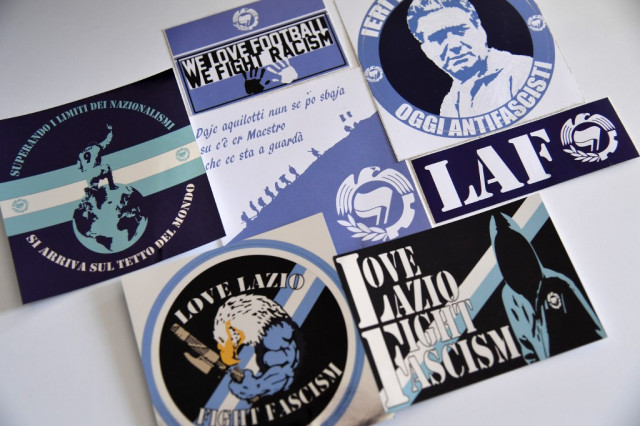 Since the 1970s, Italian neo-fascist parties have focused their recruitment efforts on football fans and stadiums; it is a political strategy that has been going on for the last 40 or so years. They indoctrinate young people with racist and intolerant values, and have links with organized crime, using Curvas (curved stands of seating in stadiums) to promote their values. The Irriducibili (IRR) – known as Lazio's Ultras Group – is an example of this cause. They took over the Curva Nord at the Stadio Olimpico thanks to the help of criminal organizations. Sadly becoming one of the main faces of the Biancocelesti as a result of their fascist actions over the years, incidents such as the one before Lazio's recent UEFA Europa League clash against Celtic in Glasgow tend to gain traction worldwide and result in negative opinions and thoughts about the club.
Before the IRR, Lazio's supporters were apolitical; there were right-wing groups, left-wing groups, and mixed groups. The largest fan group in the history of Lazio was the Eagles Supporters. They were a mixed, apolitical group, which dissolved when the Roman fascist parties and criminal organizations decided to support the IRR to conquer the Curva. In addition, there were other groups such as Viking, Tupamaros and Commandos Aquile San Basilio-Talenti (C.A.S.T.). who were also present that they had to conquer.
Thanks to the IRR, the media and much of the generalized discussion surrounding the club make people believe that Lazio is a team founded and operating on fascism. However, in reality, the club was founded in 1900 by nine Romans who decided to create a society of equals upon egalitarian, solidarity, and social values. It is important to note that this was decades before the birth of fascism; the Biancocelesti were the only Roman team to oppose the attempts of the fascist regime who wanted to fuse all local clubs into AS Roma in 1927. In regards to their club logo, during World War II Lazio hid Jews and partisans in the club's structures. The colors chosen were those of Greece to symbolize and honor the Olympic Spirit and sports practice, as a means of unifying people. They chose the eagle as their crest because it is a Roman symbol – nothing based on fascism.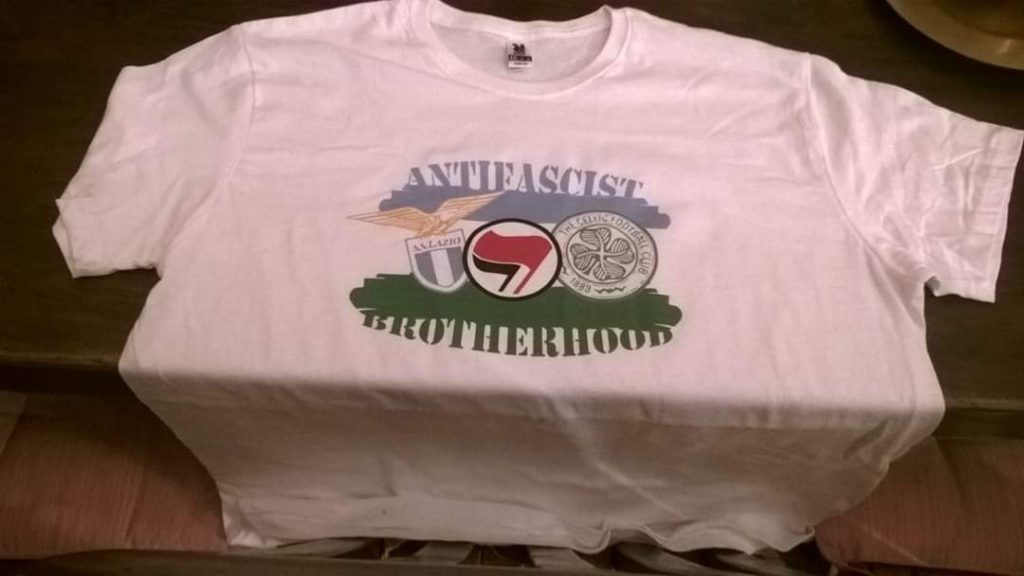 Before the Europa League home match against Celtic, a special meeting took place between an anti-fascist Lazio group and Celtic fans, in which they gave their Scottish friends a shirt to celebrate their friendship and common goal. They are known as the Laziale e Antifascista Group (LAF), born in 2011 to fight the stereotype that all Lazio supporters are fascists. In Italy, LAF have bonds with Genoa, Perugia, Juve, Empoli and Cosenza; in Europe, they have bonds with St. Pauli, Celtic, and Marseille; and around the world, they have friendships with Palmeiras, Gremio, and Corinthians. All activities that the LAF complete are meant to destroy this unjust stereotype, making it clear that the word Laziale does not mean fascist to everyone anywhere in the world.
The number of LAF members is constantly increasing – in Rome, there are thousands of anti-fascist Laziali. Uniting and organizing, they have made several banners across Rome to make their position clear. While media seems to miss this, the big majority of Lazio fans are not fascists.
We love Lazio, We fight fascism.