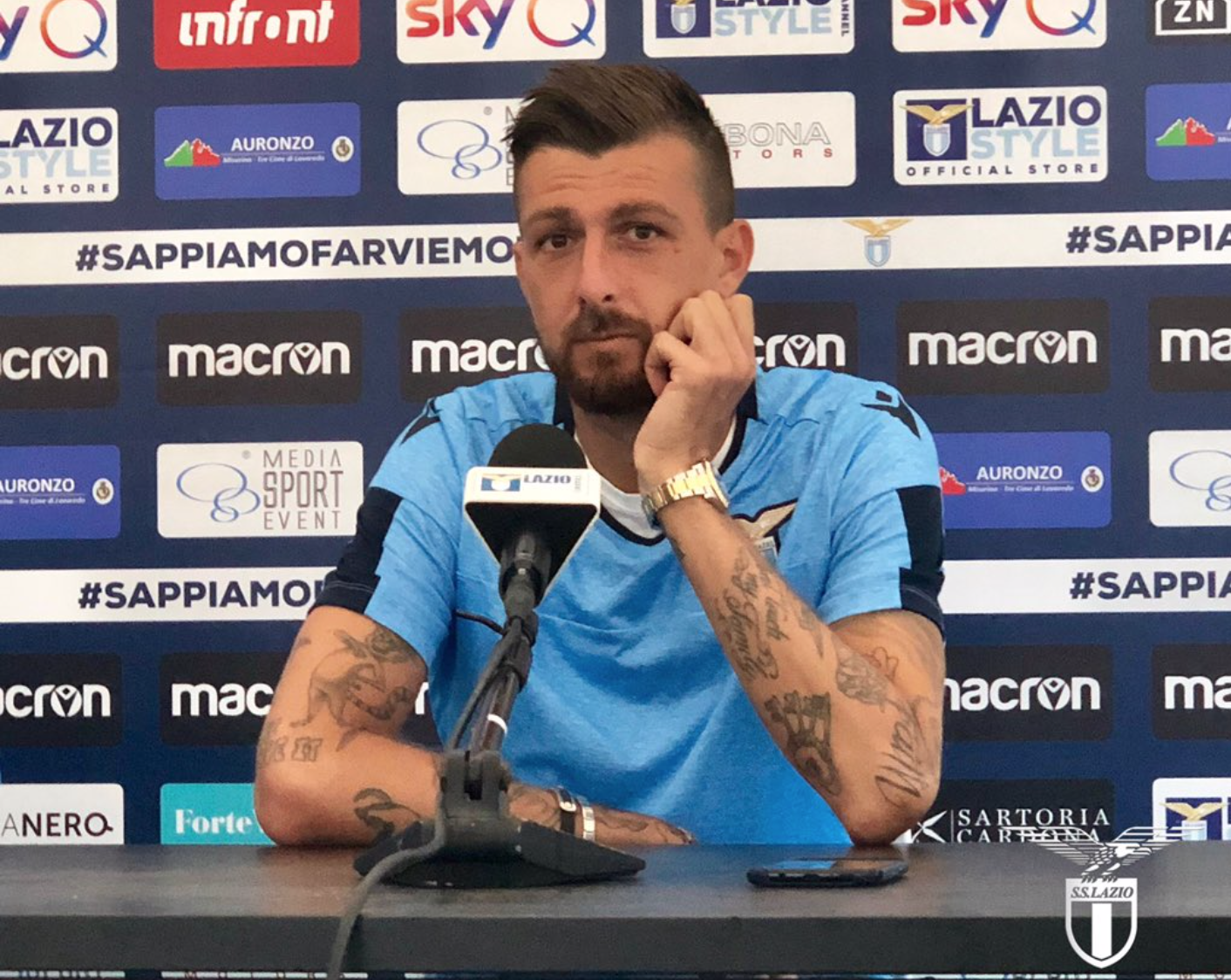 Lazio drew 0-0 with Hellas Verona last night, the Biancocelesti having plenty of chances to score but being held by a strong Veronese side. Speaking after the game, Lazio defender Francesco Acerbi spoke to DAZN:
"After the game, nothing needs to be said. We know that we put in a great performance against an excellent team. We created a lot , hit two posts. It's a shame, but I would look at the glass half full: one point earned, we didn't concede and we played well."

"If I think of the Euros? As I have always said, I make myself ready. We must be aware of our strengths, but also humble at the same time. In the league we are doing important things. We know what we want, I want to go to the European Championships and I will do my utmost to get there."

"Is there pressure? The pressure is put on us by others, our goal is the Champions League. Then it is clear that if we will be there 5-6 games from the end obviously nobody will back down."

"The word Scudetto in the locker room? We joke about everything, but how can you not look higher than where you are? Each of us gives something more every Sunday. Let Inter and Juve tussle with each other for the Scudetto."
Lazio sit on 50 points after the first 22 games, just 1 point behind Inter and 4 points behind league leaders and current champions Juventus.
To keep up to date with everything Lazio – including daily news, features, and information about 'La Prima Squadra Della Capitale' – visit our homepage at TheLaziali.com, follow us on Twitter @The_Laziali, and like 'The Laziali' on Facebook