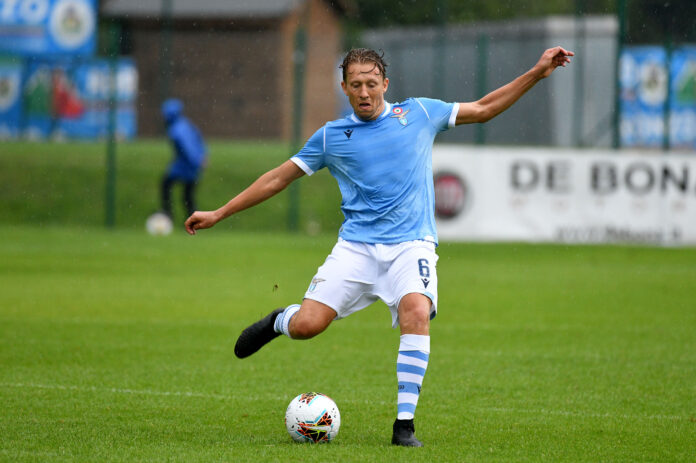 Lucas Leiva has, ever since his arrival at Lazio in the summer of 2017, become a vital part of the Biancocelesti set-up. Speaking on his time at the club, Leiva himself has said that:
"At Lazio I rediscovered myself."
Positive encouragement from one of the most consistent performers for Simone Inzaghi in the past few years. Leiva arrived at Lazio from Premier League giants Liverpool, having fallen out of favour with the Scouse club. Speaking to talkSPORT about his former teammate, ex-Liverpool defender Glen Johnson had this to say about the Brazilian:
"He was the one we couldn't replace. He played the holding role so well which allowed Luis Suarez to go and perform. He'd do all the stuff a top team needs that some fans don't see."
As Leiva approaches the end of his third year at the club, his role remains equally as important as when he first arrived – holding together the centre of midfield.
To keep up to date with everything Lazio – including daily news, features, and information about 'La Prima Squadra Della Capitale' – visit our homepage at TheLaziali.com, follow us on Twitter @The_Laziali, and like 'The Laziali' on Facebook