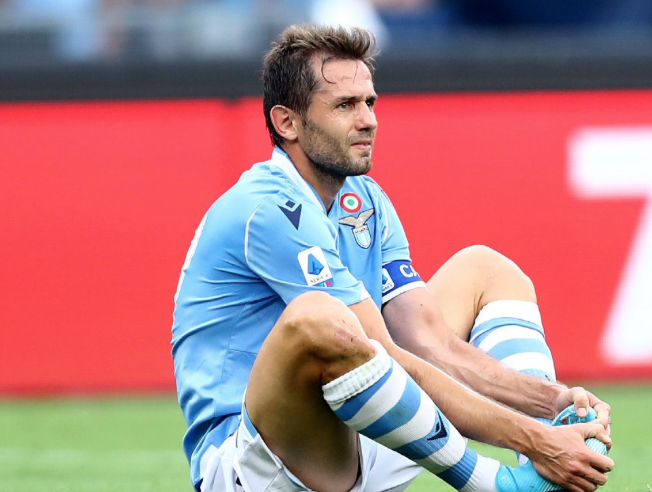 This morning, Senad Lulic arrived at the Paideia to undergo surgery on his left ankle.
As reported by La Lazio Siamo Noi, the Bosnian left wing-back has been struggling with the injury since the beginning of the season; it went under the radar to fans until Lazio's recent Serie A match against Hellas Verona on February 5th, in which he came off the pitch showing clear signs of pain.
This is extremely unfortunate news for the Biancocelesti and the Captain, especially considering the club's position and success thus far, and the reported contract extension the 34-year-old was expected to sign this week.
The time he will be sidelined is yet to be defined, however, one can assume that he will definitely be out for a few weeks as a minimum; this means that Jony will be given the chance to impress and prove his worth, something that has not been done to date.
Below, the official statement from the club.
"We inform you that today, at the Paideia Clinic, Senad Lulic underwent arthroscopic surgery on his left ankle. The operation, carried out by Dr. Rodia and Dr. Monachino, was successful. The footballer will undergo daily clinical and rehabilitation monitoring to establish recovery times."