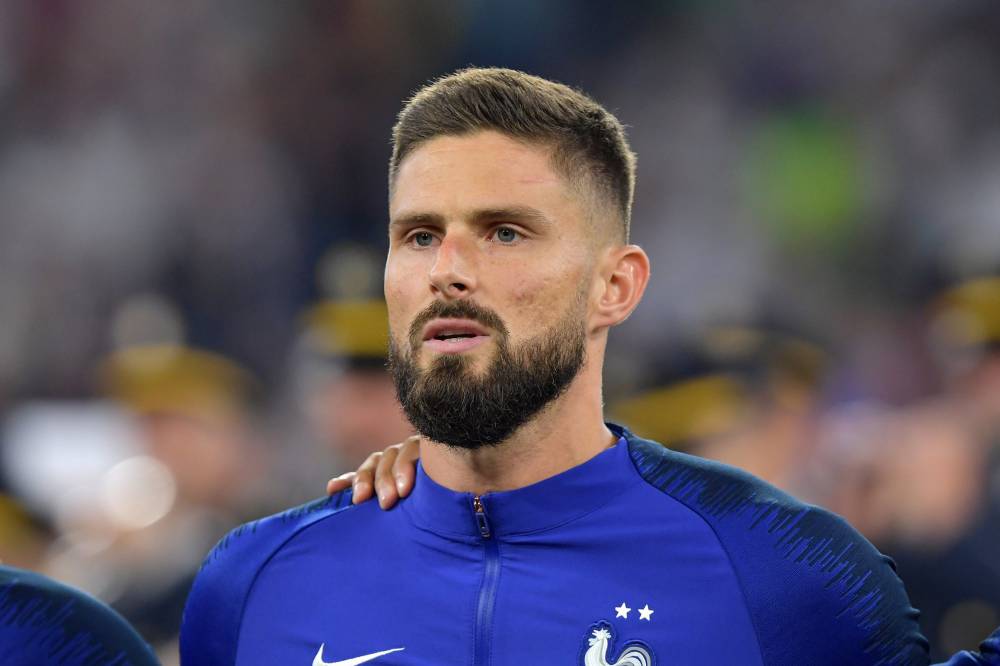 According to the London-based newspaper Telegraph, Lazio has offered current Chelsea and France international striker Olivier Giroud a pre-contract. The 33-year-old is currently in the final months of his contract – expiring on 30.06.2020 – and is looking to leave Stamford Bridge as a result; being within the final six months of his contract, Giroud and his agents are free to talk to foreign clubs about the possibility of a Bosman transfer come this summer.
With Frank Lampard opting to use Tammy Abraham and Michy Batshuayi as his striking options, the lack of playing time frustrated Giroud, who is looking to cement his position in the France squad for EURO 2020. For this reason, the attacker was pursued by several clubs over the January Transfer Window, with Serie A side Inter looked the most likely destination. However, this took a u-turn when they decided to sign Tottenham's Christian Eriksen instead. This put him in a difficult situation as he was set to transfer to the Nerazzurri side to join familiar premier league faces Antonio Conte, Romelu Lukaku, Ashley Young, and Victor Moses, who have all joined the Milanese side within the past six months.
As a result, two clubs approached the forward in the final days of the Transfer Window. These were Jose Mourinho's Tottenham to compensate for the absence of Harry Kane, and Simone Inzaghi's Lazio in an attempt to bolster their side in their pursuit for UEFA Champions League football next season.
Giroud has played in England since 2012, when he joined Arsenal from Ligue 1 side Montpellier. He has a terrific track record in the country – scoring 78 goals and providing 32 assists in the Premier League – and has his family who currently lives and has grown up in the country. These two aforementioned factors are said to be what is holding the attacker from making the switch to Italy, Rome specifically; despite being offered an impressive two-and-a-half-year deal worth €3.5 million per season by Lazio, it is said that he will make the final decision about his future this summer.
Therefore, Lazio will have to wait to see if the World Cup winner decides to choose the Stadio Olimpico for his next adventure.