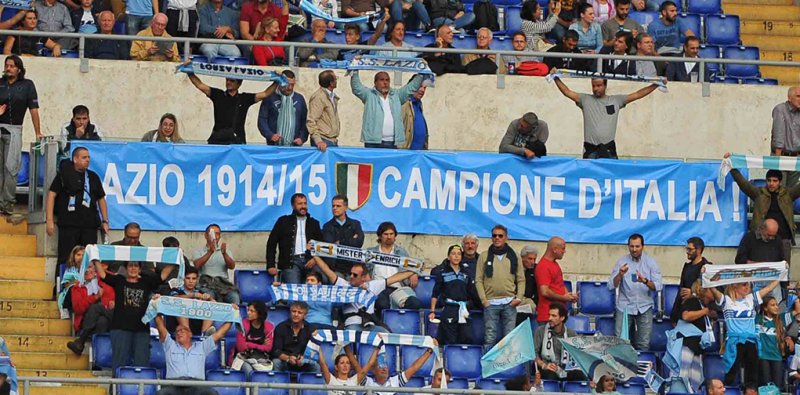 Lazio continues to wait for the 1915 Scudetto; a title in which they believe is rightly theirs, but are not currently counting, as it is assigned to solely Genoa. This is because the 1914/15 Serie A campaign was ended prematurely; Italy joined the First World War, and Lazio's players – amongst others – had to leave to fight other battles in Europe.
This Scudetto chase is thanks to the 'Comitato Promotore' (Promoting/Organizing Committee) which, five years ago, started the process by questioning the league's actions. However, although a story of sporting and social justice concerns, the decision has been on hold for too long.
All the documents were filed to the FIGC a while back and were judged not by one, but by two special commissions. The final response was expected by December 2019, but the problems related to the presidency of the Serie A – due to the resignation of Gianfranco Miccichè and the subsequent lawsuits – delayed the process which seemed to have been completed.
This has since returned everything to a phase of stagnation, with Lazio waiting patiently, providing more and more evidence with the help of the Comitato Promotore.
Today, Lawyer Pasquale Trane of the Centro Studi Millenovecento law firm commented on the story to the microphones of Radio Centro Suono.
"This May, the petition for awarding Lazio the 1915 Scudetto will have been launched for 5 years. Lawyer Gian Luca Mignogna has carried out a great deal of promoting our work and effort: in these 5 years, we have never been still; the dossier has continuously been enriched with hundreds and hundreds of pages that have demonstrated the reality of the facts."

"This is a strange country. They appointed the first commission that gave a favorable opinion, then a second commission which was appointed which deposited their opinion; the latter without being communicated, but it was rumoured that they had positive feelings towards the case due to the completeness of the documentation provided. But everything is silent, and the problem is transparency on the procedure."

"We don't want this to be a political issue, but the historical evidence of the facts have been widely demonstrated. We continue to wait with confidence on the matter."