Italy x COVID-19: Country-Wide Lockdown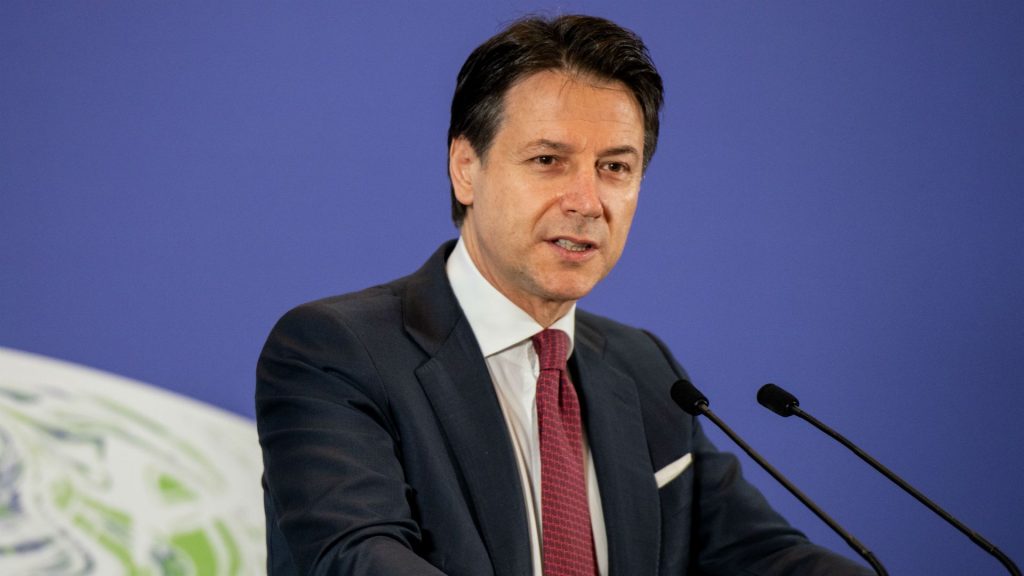 The 2019/20 Serie A campaign was officially suspended on 03/09/2020, until at least 04/03/2020, due to the Coronavirus outbreak. This decision was part of a Government Decree announced by Italy Prime Minister Giuseppe Conte, which effectively put the country into lockdown; with the 'red zones', also known as 'quarantines zones', being extended country-wide, all sports, events, and public gatherings were banned. Also included in these strict measures, is the fact that people will only be able to travel for 'emergencies' or 'unavoidable work commitments'. Police forces will be on patrol in the streets; those who attempt to enter or exit a region without a valid reason will be fined. The Prime Minister said that everything within this decree was implemented in order to "protect the population – especially the most fragile of individuals".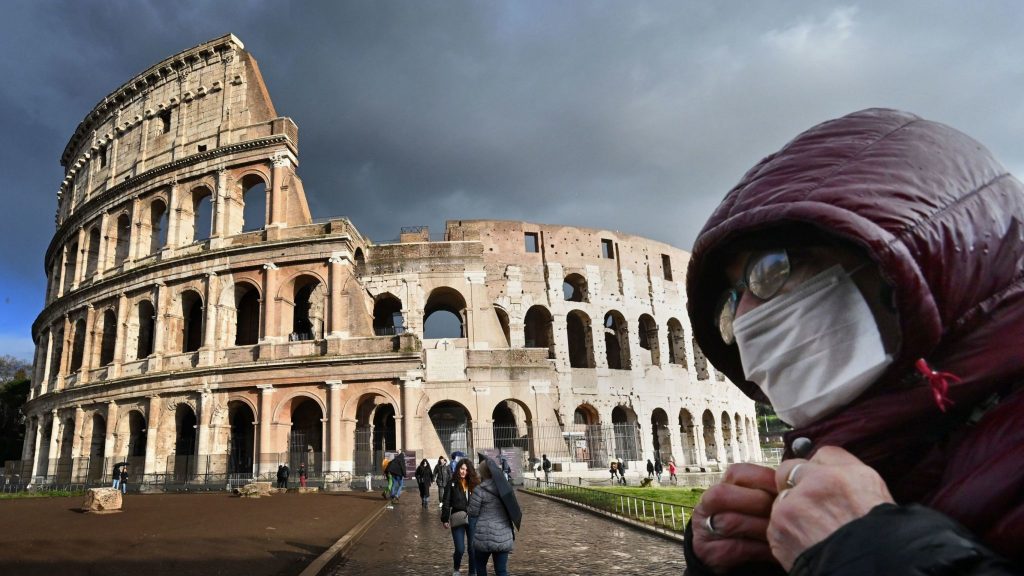 As of 05/01/2020, Italy is the country with the second most confirmed total fatalities (+28,200), and the third most confirmed cases of Coronavirus (+207,400).
Update #1, March 19th: Italy Set for Extended Lockdown
Italy Prime Minister Giuseppe Conte is set to announce an extension of the country's current lockdown; the Scientific Committee has suggested the extension be for another 15 days, until 04/18/2020. This new decree is in response to Italians who are unfortunately ignoring the provisions which were put forward in the first announcement to better contain the spread of Coronavirus.
Update #2, March 20th: School & Easter
The extension of Italy's current lockdown will also apply to schools; students will only be able to return to their classes when their absolute safety is guaranteed. As far as Easter is concerned, the places of worship will be closed on Palm Sunday and the following Holy Week (which includes Good Friday and Easter Sunday). Remaining included in these strict measures will be the prohibition of trips, outdoor lunches, and any other activities leading to gatherings. The overall message is the same: stay at home and see as few people as possible to contain the spread.
Update #3, March 23rd: Closure of Non-Essential Business & Stricter Rules
Italy has banned any movement inside the country and closed all non-essential businesses to stem the spread of coronavirus; supermarkets, banks, pharmacies and post offices will continue to operate. Italians have also been banned from moving across municipalities other than for "non-deferrable and proven business or health reasons or other urgent matters."
Update #4, March 28th: New Decree to be Announced Soon
A new government decree is expected to be announced soon; it will close some companies and services but re-open others. This is because priorities change, and as a result, the list must be revised, modified, and updated regularly. The latest additions to the list of companies that will be closing are those which produce string, ropes, cables, rubber products, tires, beverages, tobacco, accessories, agricultural and forestry machinery, and machinery for the food industry; to be removed from the list and re-opened will be companies that manufacture and package automatic dosing machines, hollow glass, metal radiators and containers for central heating boilers, light metal, and batteries and electric accumulators.
Update #5, March 31st: USA Assists Italy
Donald Trump and the United States of America will be providing Giuseppe Conte and Italy with $100 million worth of medical equipment for combating the Coronavirus pandemic.
Update #6, April 2nd: Italy Announces Extension of Lockdown
Italy Prime Minister Giuseppe Conte has officially announced that the country's current lockdown will be extended to 04/13/2020. "We cannot allow the irresponsibility of some individuals to harm everyone… If the cases consolidate, we will loosen measures. But I can't guarantee that it will happen from April 14th… I urge everyone to continue to comply with the measures."
Update #7, April 4th: FIGC Centre at Coverciano Opens Its Doors to COVID-19 Patients
Starting from April 6th, the FIGC Centre at Coverciano will open its doors to COVID-19 patients. It will now be known as the 'Home of Solidarity'.
Update #8, April 7th: Money Provided to Businesses
Alongside the Minister of Economy and Finance (Roberto Gualtieri), the Minister of Economic Development (Stefano Patuanelli), and the Minister of Education (Lucia Azzolina), Prime Minister Giuseppe Conte announced a new emergency decree that will offer more than €400 billion worth of liquidity and bank loans to companies which have been affected by the Coronavirus; €200 billion for their domestic market and €200 billion for exports.
The infographic below, created by The College Monk, shows how students can stay safe at school and how schools can implement social distancing measures.
Italy x COVID-19: 2019/20 Serie A
Both the 'Italian Football Federation' (simply referred to as 'FIGC') and the 'Union of European Football Associations' (simply referred to as 'UEFA') have made a mess of the situation from the very start of the Coronavirus outbreak. Not only did they delay the announcement for matches to be played behind closed doors, but they also delayed the suspension of European and domestic competition, going against the statements of the World Health Organization (simply referred to as WHO) and many other reputable sources.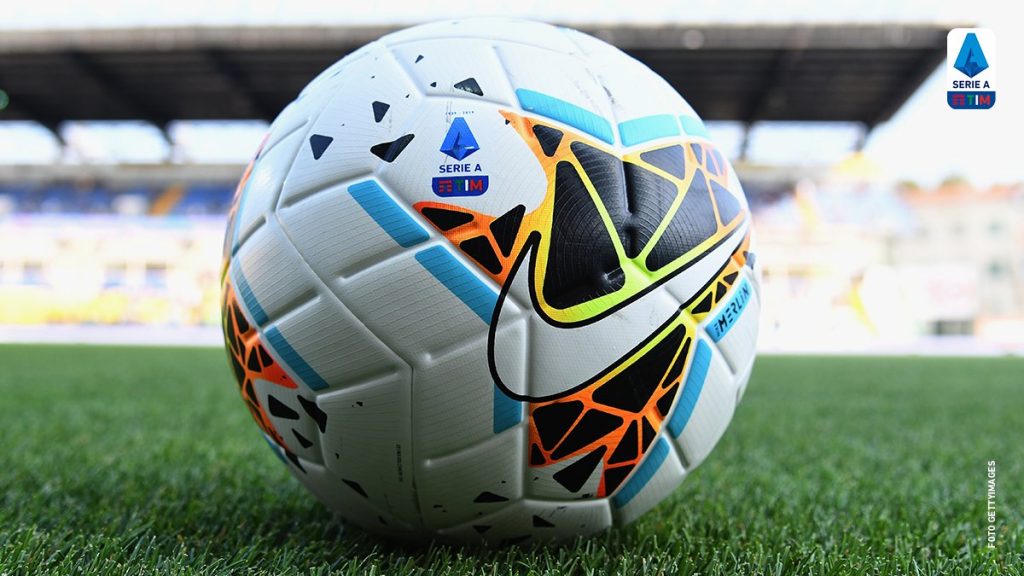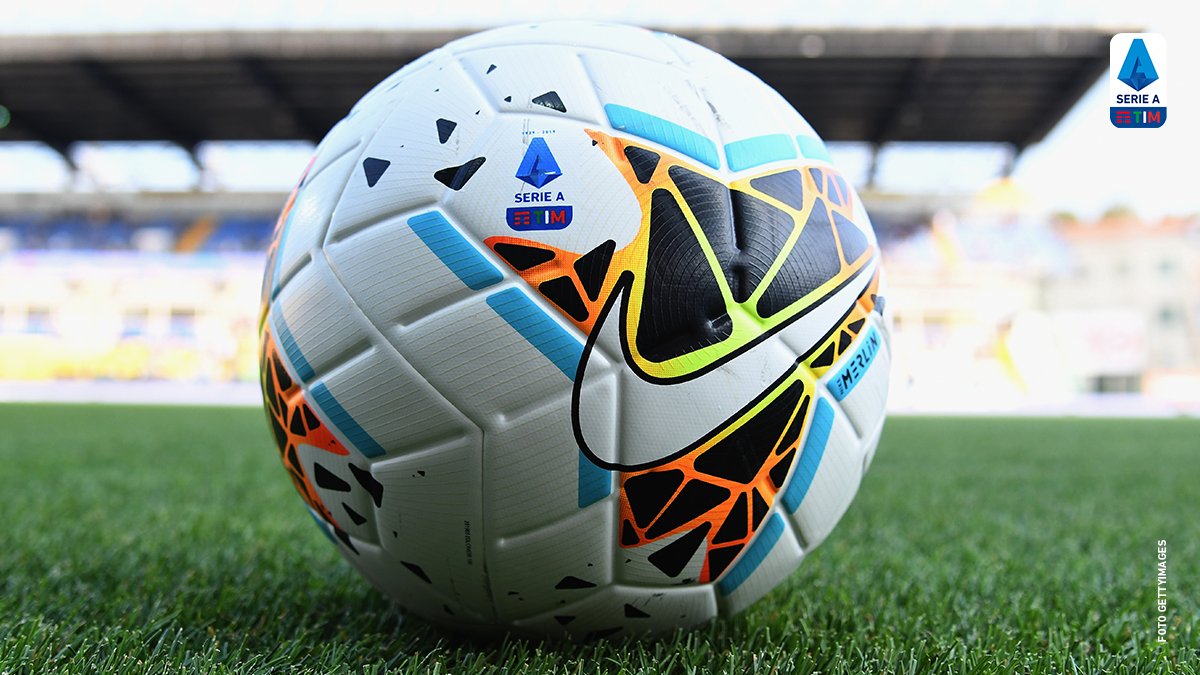 March 12th: Current Situation
While currently suspended for a month, the Serie A (amongst other European leagues) is more likely than not to just be completely canceled. This would be a decision that would be in the best interest of the health of players, management, fans, and society overall. However, stemming from this comes confusion and a clash of opinions regarding the process of assigning the Scudetto, the four clubs who finish in UEFA Champions League positions, the two clubs who finish in UEFA Europa League positions, the three clubs to be relegated to the second division of Italian football, and the three clubs to be promoted to the top flight of Italian football.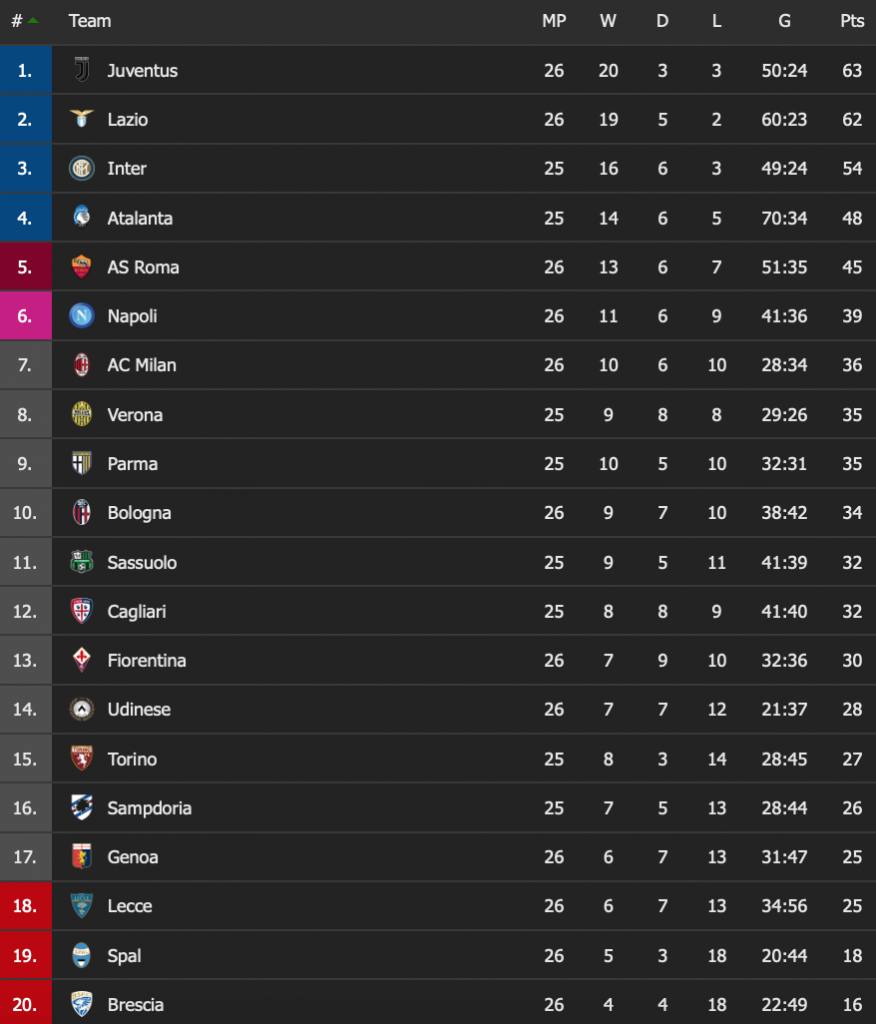 March 12th: Proposed Solution
Pictured above is the current 2019/20 Serie A table as of 03/12/2020. As it stands, the proposed solution to the aforementioned concerns surrounds a 'play-off' and 'play-out' if the league cannot be finished on time. This would mean that the top four teams (Juventus, Lazio, Inter, Atalanta) will play for the Scudetto while the bottom four clubs (Brescia, SPAL, Lecce, Genoa) will play to remain in the top flight.
Update #1, March 13th: Serie A Clubs Reject Play-Off/Play-Out Idea
According to Italian news outlet La Gazzetta dello Sport, Serie A clubs have rejected the idea of a 'play-off' and 'play-out' scenario to end the 2019/20 Serie A season. This was after the league had an assembly, via video call, on March 13th; this method has not been seen in the Italian top flight since the 2004/05 season. With Euro 2020 rumored to be postponed until 2021, the new proposal is to have matches being played every three days when Coronavirus has passed.
Update #2, March 15th: Potential Date to Resume Serie A
According to Italian news outlets La Gazzetta dello Sport and La Repubblica, if Serie A is to finish by June 30th, the most likely plan would be to resume play on the weekend of May 2nd; this means that clubs would play 17 matches in approximately two months, with nine-weekend rounds and three-midweek rounds. The Coppa Italia is more likely than not going to be moved into the 2020/21 season.
Update #3, March 16th: Euro 2020 Potentially Postponed & Potential Date to Resume Serie A
According to Italian news outlet Corriere della Sera, UEFA could move Euro 2020 from this summer (June 12th to July 12th) to winter (November 23rd to December 23rd), modeling the tournament on the next edition of the World Cup (taking place in Qatar in 2022). This, however, is based upon the Serie A recommencing on the weekend of May 2nd; even this seems unlikely due to the effects Coronavirus has had, and is continuing to have, on the world.
Update #4, March 16th: 2019/20 Serie A
The FIGC has announced that they have decided to "postpone the Federal Council scheduled for March 23rd to a later date" as it is "too early to make any decisions regarding how the Serie A and other Italian competitions should proceed." Gabriele Gravina, the President of the Italian Football Federation, has also stated that "it isn't ruled out that the current season could be spread out over two different seasons in order to bring it to a conclusion" to Radio 1 Rai.
Update #5, March 16th: Deadline for Selecting Date to Resume Serie A
After a meeting via a video conference, all 20 clubs within the Serie A have unanimously agreed to set the deadline for resuming the 2019/20 campaign by May 9th, therefore playing until mid-July. Clubs within the top-flight of Italian are collectively working with 'The Italian Footballers' Association' (simply referred to as 'AIC') to find an agreement to extend the contracts and loans of players that are set to expire from this June 30th to July 15th.
Update #6, March 17th: Euro 2020 & 2020 Copa America Officially Postponed
UEFA has announced that Euro 2020 will be postponed to 2021; the 2020 Copa America has also been postponed to 2021.
Update #7, March 17th: UEFA Champions League Final, UEFA Europa League Final, & Likely End Date of Serie A
UEFA has announced that the UEFA Europa League Final will take place on June 24th while the UEFA Champions League Final will take place on June 27th. This inevitably means that the Serie A must end on June 30th; for clubs receive the full amount of revenue from TV rights, the remainder of the schedule needs to play out. However, if players do not return to training soon, this will not be possible and Serie A clubs will lose revenue, with some even facing bankruptcy. If the loss of revenue from TV rights will put many clubs on the brink of collapse, they will look to the Italian government to step in and handel the situation. Tax exemptions and the ability to pay players only 70% of their salary are measures said to have been put on the table so far.
Update #8, March 19th: Possible Dates to Resume Serie A
Speaking to Radio Punto Nuovo, FIGC President Gabriele Gravina stated that the "idea is to resume play on May 3rd" but everyone "cannot exclude the possibility of resuming play on May 10th or even May 17th."
Update #9, March 20th: Possible Dates to Resume Serie A
Speaking to Radio Kiss Kiss, FIGC President Gabriele Gravina stated that "there is nothing scientific about resuming play on May 3rd, it is a hypothesized date that allows for the season to come to a conclusion by June 30th." He also mentioned that "resuming play on May 10th or May 17th would still allow the season to end by June 30th," and that "there is a global pandemic right now" with "football being in the third or fourth bracket in regards to priorities." Furthermore, Gravina announced that they want to "save the 2019/20 season," but "must be sure not to damage the 2020/21 season." They want to "complete this season in the best possible way, taking into consideration that everyone is currently in a state of emergency." Lastly, he touched upon the play-off and play-out idea, which he said was "just an idea; there has been no established agreement as of yet."
Update #10, March 25th: Conference Call Scheduled
On March 26th, a conference call between the FIGC and the Presidents of the Italian football leagues will occur. The Italian Footballers' Association (simply referred to as 'AIC'), the Italian Referees Association (simply referred to as 'AIA'), and the Italian Football Coaches Association (simply referred to as 'AIAC') will be present. The main topics will be the format for the remainder of the 2019/20 season, the dates for resuming play, and the questions pertaining to salaries; there is a common aim to find a solution that will best deal with the emergencies that have been presented by COVID-19.
Update #11, March 25th: New Proposed Solution for Italian Football Put Forth by Serie A Clubs
The new proposal that has been supported by many Serie A clubs is as follows: relegation occurring in the Serie A this year will be prevented and the first and second-placed teams in Serie B (Benevento and Crotone) will be promoted. Therefore, this means that there will be a 22-team tournament in the top flight of Italian football for the next two years, with four relegations in each year, to return to the 20-team format in 2022. The same rules would apply for the Serie B and Lega Pro, which would have 24/25 and 66 clubs respectively.
Update #12, March 26th: 2019/20 Scudetto
Speaking to Sky Sport, FIGC President Gabriele Gravina has stated that he is not in favor of canceling the 2019/20 Serie A season. Furthermore, Gravina mentioned that the Scudetto will be assigned, even if this season cannot be concluded. Finally, he emphasized that the goal is to finish the season on the field, and that he is talking to UEFA about extending the season beyond June 30th.
Update #13, March 28th: 2019/20 & 2020/21 Serie A Seasons
Speaking to Corriere della Sera, FIGC President Gabriele Gravina spoke about the 2019/20 and 2020/21 Serie A. "Football resuming depends on the virus. Our plan is clear: we want to respect the values of Serie A, which is why the goal is to finish the 2019/20 campaign; we understand that starting again in May will be difficult, but we can play until July. We are trying to adapt to the situation. Also, we do not want to invade the 2020/21 season because the EURO's will be played; the deadline to finish next year's campaign is by May of 2021." Furthermore, he touched upon the idea of having 22-teams in Serie A, stating "this does not seem to be to a viable option."
Update #14, April 2nd: 2019/20 Serie A
Speaking to TMW Radio, FIGC President Gabriele Gravina stated that the idea is to "resume Serie A on May 20th," but if need be, "it could happen in early June to finalize the season by the end of July". The possibility of going beyond these dates? Gravina stated that there are two factors: "The first is to comply with government orders and the second is the opportunity that UEFA and FIFA will provide." Furthermore, there is even talk of playing until August and September, as "he would not like to risk compromising another season to save this one."
Update #15, April 6th: Player Salary Cuts
The Lega Serie A – and each of its clubs – has unanimously decided that in the event that the 2019/20 season will not resume, each player's annual salary will be cut by one-third. However, according to reports, if the season is to resume, each player will lose just two months of their annual salary.
Update #16, April 15th: 2019/20 Season
Speaking to Rome based newspaper La Repubblica, FIGC President Gabriele Gravina stated: "When the country returns to its regular way of life, football will also return. The Italian Serie A must be concluded, there is still time to do so. I have the utmost respect for science, but we can't give up. We must continue to work on a cure, not on the time it will take. But playing in Bergamo will be difficult. The same applies to playing in Milan, Brescia or Cremona. The conclusion of the 2019/20 season is possible without having matches played in the north; it is being taken into consideration. Not resuming play would trigger a long dispute. I already have many warnings from several clubs about the issue. And those who propose not to resume play are not providing any sort of ideas on how to solve this problem. FIFA has already shown us the way. If they let us resume in early June then we could end in late July. Otherwise, if we start again in September, we can close in November and then return to the field."
Opinions
Below, a composition of several Serie A followers' opinions on three topics. First, is the assignment of the Scudetto; second, is the assignment of the UEFA Champions League and UEFA Europa League Spots; and thirdly, is the assignment of the relegation spots. These opinions were provided on March 12th, 2020.
I'm not convinced that anything like normality will be restored for some time – and if that's the case then the options are more limited. I think the Scudetto should be declared void. 
I would take the league positions at the halfway point in the season and determine the European places on that basis ie take the standings after everyone has played each other once. It feels a bit crass to be considering the possibility of play-offs. 
Initially, I erred towards the same answer as #2 above. Though you then have the same dilemma about who is promoted from B! Perhaps controversially, I might advocate having no relegation/promotion at all.
Obviously this is all a second priority to people health and safety but we were thinking, seeing how the table is right now, to have a play-off or possible round-robin between Juve & Lazio for the Scudetto,

Inter, Atalanta & Roma for the remaining UEFA Champions League spots and Napoli, Milan, Hellas Verona & Parma for the UEFA Europa League spots, and

Brescia, SPAL, Lecce & Genoa for the relegation battle.
I prefer that there be some form of competition for the title, especially because Lazio and Juve were still set to play each other. Unfortunately, it seems like that may not happen. 

Champions League and European League spots I suppose may have to simply rely on current table positions. 

Relegation is tough, part of me thinks that perhaps some sort of playoff with the top three of Serie B would be a good idea, but that just perpetuates more travel and contact…

*Obviously, if the Coronavirus ends up dissipating in Italy within a month or so there may be a way to play out the season…*
I think that if the Virus is contained within the next couple of months. There should be a two-legged playoff between Lazio and Juve for the Scudetto.
I think the assignment of the Champions League and Europa League spots should be the same thing. So, for Champions League, Atalanta and Roma should square off. Then, for the final Europa League spot, Napoli and AC Milan should face off.
The relegation should be a playoff as well. Again, between Lecce and Genoa for the final relegation spot.

*The reason why I like a playoff for all those positions is that those races are all that close between two clubs. If your more than four points from these places in the table, I don't think it's fair if you get the chance to possibly get them.*
Scudetto should go to the team with the higher xGDiff. A combination of xGoalDifference and form should then award xPoints and decide which team was more superior given their performance level throughout the campaign. I feel the luck element should be removed given the circumstances.
UEFA spots should be frozen as it is in the league table.
Relegation should be suspended for this season. Top 1/2 teams from Serie B should be promoted and the next season should see 4/5 teams relegated instead of 3.
The assignment of the Scudetto; assuming the Coronavirus situation has calmed enough to allow football I prefer a play-off featuring the top four teams. It's not ideal but at least we finish the season on the pitch. 
Play-offs has to be the only solution. If we have time to complete the season then fair enough but that's very unlikely, This is the only way to keep the decision making and outcomes decided on the field of play, I think that's something everyone would want. 
Same as number 2, play-offs is the only solution.

*What I will add is that for European places and the relegation spots, everyone needs to be on the same page here. Including Serie B. Because if we don't have a play-off and we go down another route there is a door left open for any club that feels hard done by to go to the Court of Arbitration for Sport. For example, if we stop now and the bottom three are relegated, would they accept it?*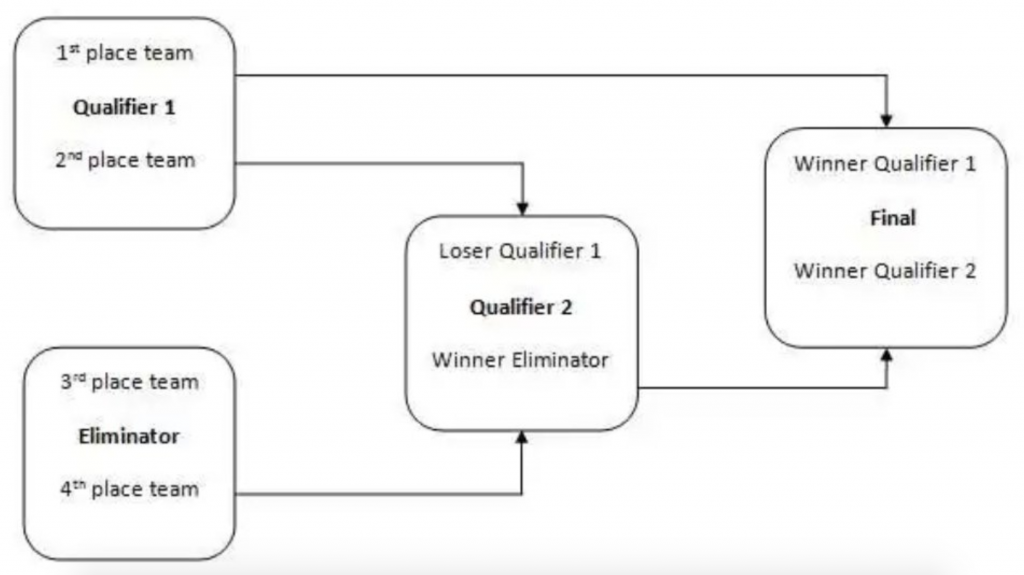 For the Scudetto, hopefully something a lot like the picture above; a mini play-off tournament involving the top-four. It should be like what happens in the IPL in cricket. The first game will involve Lazio and Juventus. Whoever wins goes through to the final. The loser stays in the competition. Inter and Atalanta play the 2nd qualifier. The loser of that goes out. The winner plays the loser of Juventus-Lazio. The winner of the last game plays the winner of qualifier 1 in the final.
For the European spots; a mini-league involving teams from Roma to Bologna. Bologna, because the gap between Napoli and Bologna is low. Teams play each other only once and the mini-table determines the European spot. An extra team goes in there, depending on who wins the Coppa Italia.
For the relegation spots; since Serie B games are also suspended, something needs to be done to determine teams' standards with respect to Serie B sides. Draw Serie A sides with Serie B sides. The number of teams in that race is uncertain. I'd get the bottom two to play against the top two of Serie B. Benevento v Brescia and SPAL v Crotone. Out of the eight teams from Lecce to Sassuolo, play a mini-league like it was for the European spots. Whoever finishes bottom gets relegated.
I think there should be a play-off for the title between Lazio and Juventus.
I think the european places should be assigned as they are currently.
I think there should be a play-off for relegation between 15th-18th.
The first thing I'd say is that Italy is now in the midst of an unprecedented public health crisis. For those of us living here, football is an absolutely secondary concern. I'd even go as far as to say I couldn't give a toss who they give the Scudetto to (but then again I'm not a fan of Juve, Lazio or Inter!). It's important to put that on the record.
Assign the top four clubs the champions leagues spots with Roma and Napoli the UEFA spots. Looking at the points on the board at this point in time, that seems fair.
The situation at the bottom might be slightly more complicated. Some kind of playoff tournament may be in order, but I certainly think Benevento merit automatic promotion.

*Also, this has been the best season for Hellas Verona in living memory! Certainly since the late 1980s. It's heartbreaking that the season has finished this way, but we have to look at the bigger picture. Anyway, I'd keep it simple.*
If we look at China it's taken them two months to begin to get back to some form of life that resembles normal life, so I'd be very surprised if matches can be played until May at the very earliest. At that point, if at all possible, try to finish the season by playing the remaining games by postponing the euros. If it's not possible to play even by the start of June then just cancel the season and let the teams end the season in their current positions, don't appoint a winner.
Let the top six go to respective European competition.
Don't relegate any teams, promote only two teams from Serie B, and play next season with 22 teams; but relegate five teams to get back to normal the following season.
The Scudetto shouldn't be assigned and the idea of a four-team play-off for it is both ridiculous and unfair, particularly to Lazio and Juventus. 
The Champions League and Europa League spots should be given to the teams who currently occupy those spots. 
Same for the relegation spots. In terms of promoting teams from Serie B, the top three teams should be promoted, with no play-offs.
No Scudetto assignment without finishing the season or if absolutely needed a play off between Juve & Lazio only.
If the competition ends, then the current table should assign the European spots.
If no restart, then the current relegation spots should count, no play-offs.
There's no perfect solution to the Scudetto decision. The integrity of the 2020 Scudetto will undoubtedly be tainted in some sense. Given the point gap between Atalanta and Inter to Lazio and Juve, it would be wildly unfair to give them the same odds of being declared champions of Italy in a four-team playoff setup. That would essentially discredit the achievements of Lazio and Juve, completely undermining the point gap both those clubs have earned up to this point. The fairest decision, if we must award a Scudetto winner, is for Juve and Lazio to play a single match to determine the winner. The second Juve Lazio match was still looming too, making it more reasonable that those two should play in one final match. 
I would assign all remaining European spots as is. The point gap between 4th and 5th is significant enough (factoring in the game in hand Atalanta has on Roma).
In the same format, as we decided the Scudetto, I think you do a final match to determine the last relegated club between Genoa and Lecce.
Out of a moral point of view, I would see that Lazio and Juventus are the teams that should meet in a potential "final" for the Scudetto. But the only right thing to do, if the remaining games couldn't be played, is that the Scudetto isn't assigned at all. No fuzz and potential Juve conspiracies.
The current table and standings should assign the places for Champions League and Europa League.
I would like to see no team get relegated if Serie A is finished like this. It isn't fair to anyone to send anyone down after a season like this. Sorry, Benevento.
A tough question and one which could have many many scenarios, for me I can't see the league continuing and therefore I think the league should not award a Scudetto. I know there has been lots of press especially from Italian newspapers stating that a play-off system should be used, however how can they do this when all teams haven't played the same opposition… The NFL, NBA both use a play-off but that is only when each team has played the same amount of games against the same opposition.
I think European spots should be allocated using a Duckworth Lewis method, but even this would cause significant problems as teams would argue what is right or wrong and therefore I can see Serie A allocating them based on actual position.
The same applies with the relegation spots.
It's such a shame how things have gone but people's safety has to come first. For the Scudetto if I was looking at it as a neutral I would leave it as a season without any Champions. As a Lazio fan – I would like a two or three-way play-off. I don't think Atalanta should be involved in any playoff.
I'd call an end to the season – allocate Champions League Spots and Europa League spots as per current league place. 
For the relegation zone, I'd have a playout between Lecce, Genoa, Sampdoria, and Torino. 
I think the assignment of the Scudetto is a tough one with both Lazio and Juve being so close. I would lean towards there being a playoff between the two at a later date as they were due to play once more this season. If it was my decision though it would be a playoff for points. So one straight 90 minute game, the same as a normal league game, with three points for a win, one point for a draw, etc. As current leaders by a point it gives Juve an advantage as a win or a draw would be enough and means it's a straight win the game win the league contest for the Aquile.
European spots I would allocate to the current top six as if the season had finished today. Verona and Parma are still in the race and have a game in hand but even if those games in hand were to be played and they won they would still be a point outside the top six. There's no way the remaining games are going to be played so just give the spots to the current top six.
I would relegate the bottom two of Brescia and SPAL and have a playoff at a later date between Genoa & Lecce as they're locked on points after 26 games. Much like at the top they were both due to play each other again had the season continued so I would lean towards a one-off game for points which slightly favors Genoa who is just outside of the bottom three and would be a win or be relegated clash for Lecce.

*On the basis that playoffs at a later date aren't possible, then season to finish with points after 26 games, Scudetto to be awarded to Juve as current number one, current top six all qualify for Europe, current bottom three all relegated*
The best would be if they played the rest of the season later, and as it seems other leagues will do as the Italians it can eventually be a reality since if other leagues will postpone parts of the season it can force UEFA to move the EURO2020 to 2021 If that's not possible, I would agree on no Scudetto winner,
The UEFA spots as the table was on the day it was canceled, and
Brescia and SPAL to be relegated, with a short play-off between positions 15th-18th.
I don't like the idea of a play-off, especially this year. Atalanta is 14 points behind Lazio – why should they be involved in the fight for the Scudetto? Inter have lost against both Lazio and Juve, and are now 8 points behind with a match on hand. If there should be a way it should be a final between Lazio and Juventus. I know Inter could recover but in the last three months, Lazio have gained something like 10 points on Inter and the form arrow for the Nerazzurri is pointing down.
The Champions League would be the most complicated because there are a lot of team involved in the fight but I feel that at this moment Napoli shouldn't be part of the equation; so again it should be a match between Atalanta and Roma. For the UEFA Europe League it would be different one position should be assign to the loser of Atalanta-Roma final and the other two should be given to the two finalists of the playoff between Napoli, Milan, Hellas Verona, and Parma.
Spal and Brescia should be relegated while a play-off should be held for the last position. Teams involved should be Lecce Genoa, Samporia and Torino
The best scenario if they don't continue playing this season is to not assign the Scudetto to anyone and basically it will season with no winner. There has been discussions of possibly playing a play-off which i would be excited about but it wouldn't be the same feeling. They should have a playoff to decide the fourth spot for the UEFA Champions League and the two spots for the UEFA Europa League for how close it is in the standings.
As I mentioned, a play-off format would be the best scenario if the season is not to progress this season. There needs to be clarity as to who will be in UEFA Europa League and UEFA Champions League next year. A playoff between Atalanta, Roma and Milan for fourth place, and you could teams such as Parma, Napoli and other teams close in contention to play for the UEFA Europa League spots.
A play-off format between Lecce, Genoa,Torino and Sampdoria as they are near the last spot for relegation. SPAL and Brescia look to be on their way to being relegated so these teams should play to see who will go to serie b next season.
I don't think the Scudetto should be awarded since Juventus, Lazio, and Inter have been in close contention all season.
For Champions League spots, I think Juve, Lazio, and Inter should be awarded one each since they've been in those positions pretty much all season. I'd like to see some sort of play-off for the last Champions League spot and the two Europa League spots, with current table position giving the appropriate seeding to the team that's in it. The teams 'playing-off' to be the ones currently in 4th-9th.
For relegation, similar to the above, with 14th-20th playing-off. And hoping everything gets cleared up, to play the rest of the Coppa Italia at the beginning of August.
Personally, I think the Scudetto should get awarded as it did in the 1960s when Inter and Bologna both finished the season with 54 points; a final between Lazio and Juventus on neutral ground to decide who takes home the league. Inter is too far off for it to be fair for them to be involved in a play-off situation, but Juventus and Lazio are within one point from each other and have the same amount of games played. 
The Europa League and Champions League spots I think should be decided from the table before the league was suspended. I.e. Juventus, Lazio, Inter and Atalanta. All four teams mentioned are well clear in the race for Champions League spots, with Atalanta three points before Roma in fifth – with one game in hand – which could take them six points clear. And for the Europa League spots to Roma and Napoli. So, easily put, assign the Europa spots for the current top six. 
Relegate Brescia and SPAL directly, and let Lecce and Genoa – who are on 25 points each for the play-off relegation with the same amounts of games – play a similar game as the title decider mentioned in point one.
Most European leagues seems to be going the way of assigning no champion for three leagues and essentially calling it a void season. While I'm not against that, it's unfair to the players as they played 2/3 of the season. I say if it has to be shut down for good, then award title to Juventus as they are currently in first. Sucks for Lazio and Immobile on his quest to break the record, but it's a fair outcome in my opinion.
I'm forgiving the teams currently in the champions league and Europa league positions those spots. They're the six best teams in the league and clearly ahead of Parma, Milan, Hellas and the rest. So Juventus, Lazio, Inter and Atalanta are top four and Roma/Napoli to Europa League.
I like the idea of taking the bottom three in Serie A and put them in a playoff with top 3 of Serie B for the right to be in the top league. Or I also like what was proposed in Germany with taking the top 3 teams of Serie B and expanding the number of teams in Serie A for next season. How that would work with relegation the following year would be difficult, I admit.
My first reaction to all the news was the Scudetto would have to stay vacant as the World Series did due to the lockout. Then via social media, I started to see mention of a possible playoff! It took me by surprise for a couple of minutes. Then I saw a potential bracket and I had this euphoria of a possible combination of Serie A and a March Madness elite eight or sweet 16 style playoff. Including all the upsets and last-minute winners, shoot out drama, etc.  
To make it even more entertaining, this tournament style playoff would not only determine the Scudetto but also the UEFA Champions League and UEFA Europa League spots, giving all the teams involved something to play for till the end. This would be a great way to suck in some North American fans as well.  
Relegation is a little more tricky because of what the Serie A teams have to lose and what the Serie B teams have to gain. Nevertheless, I would combine "x" teams from Serie A and "x" teams from Serie B and make them slug it out. In both cases above, this would be must-see tv. It would also make people forget the past couple of months very quickly; it would be important for Italy as a nation, especially because the Euro will be postponed until 2021.   

*Unfortunately, it has to be said, this will also be a great marketing opportunity for Calcio and Serie A that they can not let slip through the cracks, to try and repair the damage they caused this year.*
Juve-Lazio plays their return. Because Juve has one point over Lazio, make it so that if Juve wins or draw, Juve, win the title. If Lazio wins, Lazio is crowned champions.
On the same day, have Verona-Parma play their postponed return. If that's a draw, we have a three-way tie for 7th. Midweek, have the Coppa Italia semis second leg (Juve-Milan and Napoli-Inter). If Milan advance to the finals, they get the Europa league spot, since Napoli and Inter will have already qualified for European play. IF Juve eliminates Milan, AND 7th is a three-way tie, have Milan play their scheduled return vs Parma on the next weekend and 7th is determined in a mini-league tiebreak between the 3 teams. On that day, have the Coppa Italia Final. Juve Lazio Atalanta and Inter are in Champions League, Roma and Napoli are in Europa League. This can be done inside a week. And it's fair.
Genoa and Lecce are tied on points for 17th and 18th. Have them play their 04/26 scheduled return this week. Lecce-Genoa ended 2-2 so use that as an aggregate first leg score and if the match ends less than a 0-0 or 1-1 draw, Genoa is safe. 2-2 goes to penalties where the loser is relegated.
*In all honesty, I don't think any decisions should be made yet until we know more about what is really going on. Far too many variables still & UEFA needs to start making moves. In the short term, I believe every competition needs to be suspended until further notice. Ideally, EURO 2020 will be postponed until next year and domestic leagues can decide what they want to do following that move.*
I don't necessarily like the idea of a four-team scudetto playoff because at this point it has really turned into a two-horse race. If a playoff is used without any other games being played it should really be a two-legged affair between Lazio and Juve (I cringe saying that as a Roma fan but I think considering the table it's the fairest solution).
If the season isn't able to be played out I'd be fine with the Champions League and Europa League spots being assigned as are because the top six really have been the best six for the most part. As much as I hate to say it, Roma really has no claim to a Champions League spot if they are assigned considering they lost both matches to Atalanta already. The top four is pretty clear and Roma and Napoli have a fair claim to 5th and 6th for Europa League.
In terms of relegation at minimum, there should be a play out between Genoa and Lecce since they are tied on the table. But again that's the last resort if play can't be resumed at all.

*I don't necessarily like assigning any of these things if it can be avoided. If the situation improves and play can recommence my preference would be to see the season played out to have these things determined on the pitch. Of course, that would also likely need UEFA to suspend the Euros, so it may not be possible.*
It should be left unassigned if the Serie A teams cannot complete all the fixtures. It would be a hollow feeling to win the Scudetto without playing the full quota.
If they cannot complete the season, then they can rely on the table as it stands. I don't they should bother with hypothetical tables in this case.
Same as #2. Relegation spots should be based on how the table currently stands. Speaking in general, I wouldn't waste time with play-offs and play-outs.