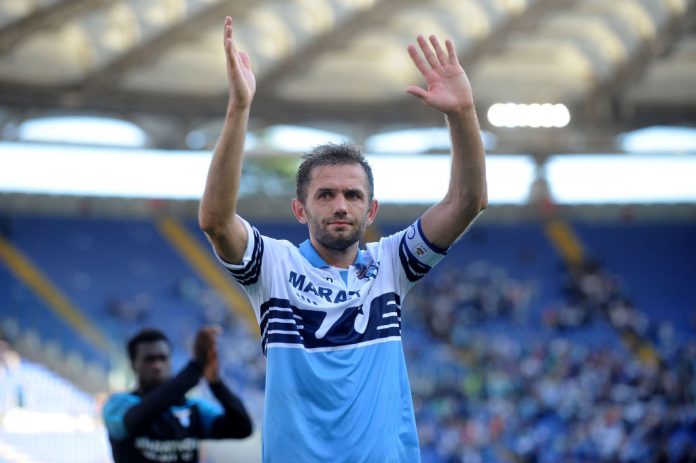 On February 12th, 2020, Senad Lulic underwent surgery on his left ankle. As reported by Italian-based Lazio fan website La Lazio Siamo Noi, the Bosnian left wing-back had been struggling with the injury since the beginning of the 2019/20 season; it went under the radar to fans until Lazio's Serie A match against Hellas Verona on February 5th, in which he came off the pitch showing clear signs of pain.
With his recovery time unknown, it was possible that Lulic would have been out for the remainder of the season. However, this is not the case as reported by Italian-based Lazio fan radio station Radiosei; the Bosnian has improved drastically and has even gotten to go-ahead to train and focus on recovering muscle mass. He will be able to use his home gym first before switching to an integrated and tailored fitness program.
Despite COVID-19 wreaking havoc across the world, Senad has not given up on his rehabilitation, working diligently to try to get back to his former self – in regards to fitness and strength – so he will be available to Simone Inzaghi if they are to resume the currently suspended campaign.
This season, the player has made 27 appearances in all competitions; 20 have come from the Serie A, five from the UEFA Europa League, one from the Coppa Italia, and one from the Supercoppa Italiana. Throughout this tenure, he has scored one goal, provided two assists, and has started all but four matches; accumulating to 1745 minutes of football.