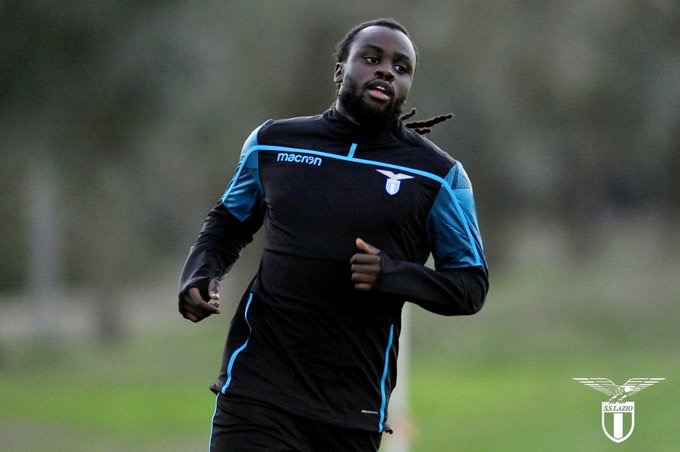 According to Italian Lazio fan radio station Radiosei, Jordan Lukaku's time with the Biancocelesti will most likely come to an end this summer.
Signed for €4 million from Belgian top-flight side KV Oostende in the summer of 2016, Lukaku's experience in Rome has been nothing but an unfortunate story. He has an abundance of potential, just like his brother Romelu, but he has never been able to prove himself due to injury.
Since joining the club, Jordan has been unavailable for 593 days, meaning he has been sidelined for a total of 71 matches. Overall, he has made just 74 appearances for Lazio over four seasons (2016/17, 2017/18, 2018/19, 2019/20), with only 32 of these matches being starts.
Currently in Belgium with his brother, while many thought this was to 'flee' from Italy and COVID-19, the real reason has been revealed; he is continuing to receive treatment via physiotherapy. He left before the suspension of the season, as difficulties with his knee continue to haunt him.
There are no certainties on his return date, but it will obviously also depend on when Lazio returns to training; in any case, he will have to respect the 14 days of quarantine once he steps foot back in Rome.
In regard to his future, Jordan apparently signed a contract renewal until 2023, but it was never made official. Despite this, at the end of the season, Lazio is ready to allow Lukaku to move on. This was made evident by the events that occurred with Newcastle, by which the Premier League side agreed to take Lukaku on loan. However, he failed medical visits which sent him back to Rome.
The left flank needs reinforcements, another player to support Senad Lulic and Jony, but the Biancocelesti cannot keep waiting for Lukaku to potentially get better and make a return. If they are unable to sell him outright, a loan to relaunch his career will be the next option.