Kosovo International Vedat Muriqi has recently become a wanted man all across Europe. This is due to the 25-year-old's performances over the past two seasons.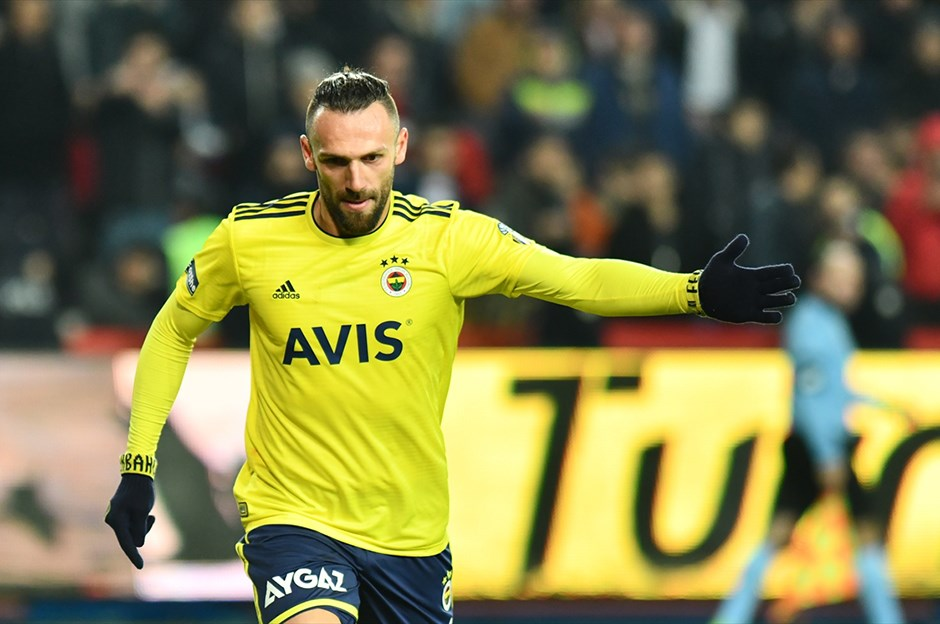 This season alone, the striker has made 30 appearances between domestic and European competitions, scoring 20 goals and provided eight assists. Furthermore, he has a shooting accuracy of 73% and an aerial duel success of 56%; while he is deemed a target man – likely because he stands at 1.94 meters (6.36 feet) – with his technical ability, he can also adapt to offer much more. As a result, he is destined to move on from Fenerbahçe S.K. this upcoming summer, but he has a decision to make over which league and which club he wants to move on to.
Fenerbahce are in a terrible situation, over €600 million in debt. They will potentially not have European football next season as well, so it could get even worse…
Several top clubs have expressed interest to sign the player – including Eintracht Frankfurt, Tottenham, Leicester City, Manchester United, Juventus, Napoli, and Lazio – and the Turkish side knows that they must sell him due to their current financial situation. However, President Ali Yıldırım Koç understands how valuable he is; he has requested at least €25 million to let him go, and this will likely see a bidding war occur unless Muriqi can be persuaded to join a team by measures other than just solely money.
Biancocelesti Sporting Director Igli Tare has been following Muriqi for quite some time; since the summer of 2019 to be exact. He appreciates the striker's qualities in front of goal and as he is a young and experienced player at the domestic and international levels, at a price of €20 to €25 million, this is a deal that could turn out to be a steal.
To find out more about Lazio's suspected interest in Muriqi, Francesca Alfieri – a lawyer who represents the player's agent (Haluk Canatar) – has revealed to Italian Lazio fan website La Lazio Siamo Noi that the Biancocelesti are indeed one the clubs interested in signing the striker this summer. Below, the full interview.
Muriqi is a footballer that several top teams Italy are interested in; in the last few weeks, we have received various amounts of interest. Lazio? They have shown interest. But the way the transfer market works today, they can change their minds tomorrow. Therefore, I don't feel like talking about their interest too much.

His priority is to play in Italy; he wants to compete in the Serie A to demonstrate how much he is worth and to show the bond that exists between Albania, Kosovo, and Italy.

Lazio a potential destination? He wants to come to Italy, this is all I can say. We will see what will happen, the Biancocelesti will play in the next edition of the UEFA Champions League and this can be a stimulus. But Muriqi is yet to indicate a preferred club. What is certain is that he wants to play in Italy and prefers the Italian Serie A to the English Premier League or German Bundesliga.