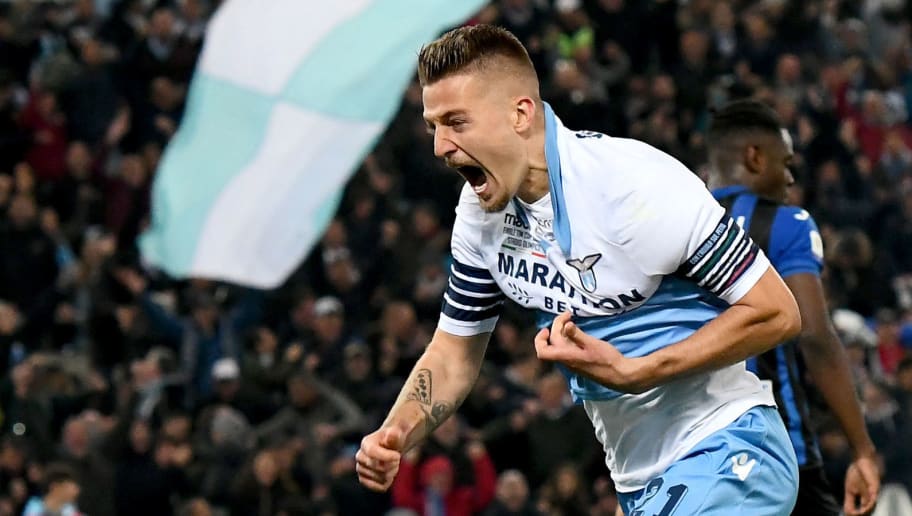 Cast your mind back to barely a year ago, and the name Lazio's enigmatic midfielder Sergej Milinkovic-Savic was enveloped around gossip columns and being roundly praised by respected figures all around the world. Yet, these days, the seeming domination of rumors surrounding the 25-year-old has been mostly reduced.
This would suggest Lazio's star-man of years gone by has had a loss of form, a waning influence. However, in fact, it is the opposite. Milinkovic-Savic is performing as well as before, despite not posting the same numbers as he has achieved in the past.
Prior to the global pandemic beginning, it was Ciro Immobile who widely received the plaudits, which was perhaps a blessing in disguise considering the furor around Milinkovic-Savic had significantly diminished since his early days at the Stadio Olimpico – but why is that?
The Lleida-born midfielder has featured in all but one Serie A game this season, which he had only missed by virtue of yellow card accumulation. All of his appearances have come in central midfield, in the middle of a three – or a five dependent on how you see the wing-backs – alongside two former Liverpool midfielders in Lucas Leiva and Luis Alberto.
The aforementioned duo absolutely deserve praise of their own, as each of the trio is accustomed to the other. Six league games missed all season combined – three due to suspension and four of the six by Lucas alone – is largely a testament to that. The form of Milinkovic-Savic, Immobile et al., have seen Simone Inzaghi's side into second place.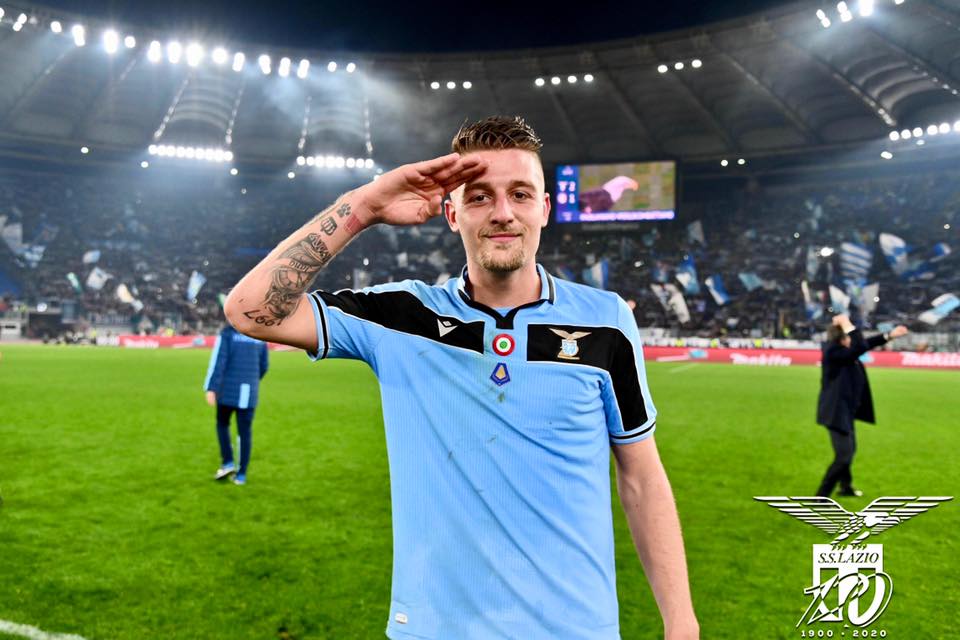 There's an argument to be made that the role of Milinkovic-Savic has altered – and in an attacking sense, perhaps mellowed – the Serbian international scored 12 goals in 2017/18, a feat he hasn't quite matched since, with five and four to date, in the campaigns following.
According to WhoScored, Milinkovic-Savic can only boast a pass accuracy of just 77.9%, which although it doesn't match up to Europe's finest midfielders, it perhaps alludes to his 'newer' style of play with Lazio less reliant on short passes, and more intent on getting the best out of the forward players such is the prowess they possess.
1.2 key passes per game does hint at the potential of his ability when playing a killer pass. Milinkovic-Savic's height is an asset in the middle of the park, with his long stride coming into effect between both boxes, allowing him to win aerial duels, leaving the defensive aspect of the game to Lucas, while the flashier Luis Alberto shines going forward.
This change in style – although seemingly negative in terms of purely goals and assists – asserts the maturity growth that has gripped Milinkovic-Savic's game, but one that, in my opinion, makes him an even more viable option for the best clubs in Europe. However, let's hope we see the Serb at the Olimpico in a light-blue shirt for many years to come yet.