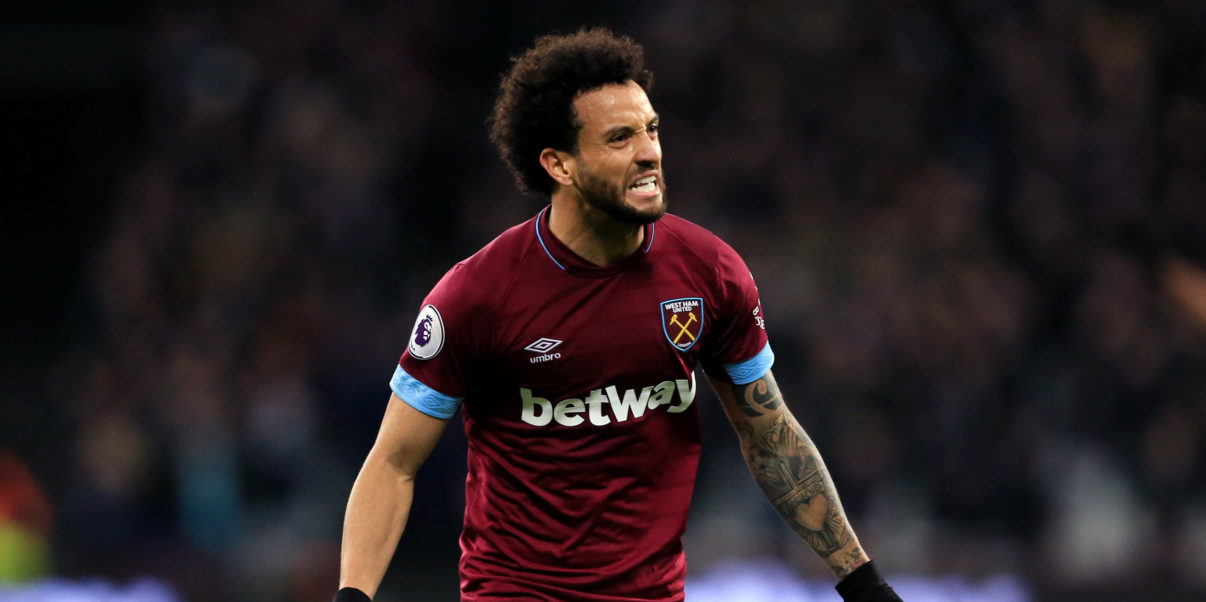 When Felipe Anderson left Lazio to join Premier League club West Ham United, there was a mixed response from Lazio fans. West Ham forked out a considerable sum of around €40 million and despite a string of strong performances in England, it is thought that Lazio got the better end of the deal.
Now, the latest reports from English news outlet The Mirror, suggest that West Ham is now preparing to part ways with the Brazilian forward, with a possible return to Italy on the cards. Napoli has been named as suitors for the former Lazio player but West Ham is demanding a large sum of €48 million to let him leave the club this summer.
For this reason, additionally, there is next to no chance that Felipe Anderson will be set for a return to Lazio, with only a handful of clubs able to afford a fee of that amount for just one player, especially when you take into consideration the financial impact and aftermath that the ongoing Coronavirus crisis will have on Serie A.
Felipe Anderson had a mixed spell at Lazio and has somewhat continued his form for West Ham. In Rome, he was known for his inconsistency but showed irregular flashes of brilliance that reminded Laziale as to why he was such a valuable asset. In London, Felipe has scored 10 goals in 57 Premier League matches; roughly the same level he was at in Italy after 57 league matches.