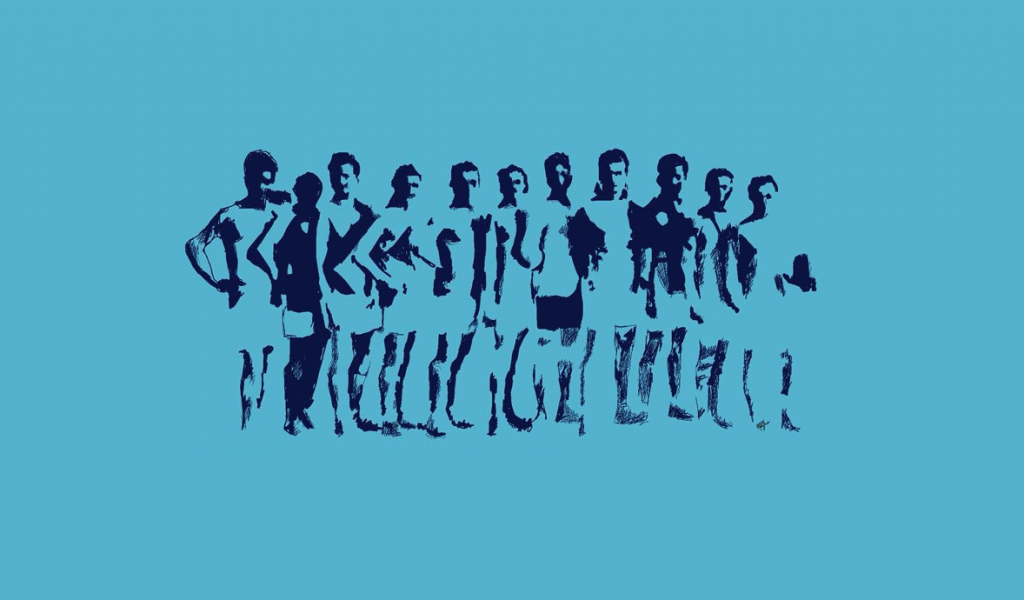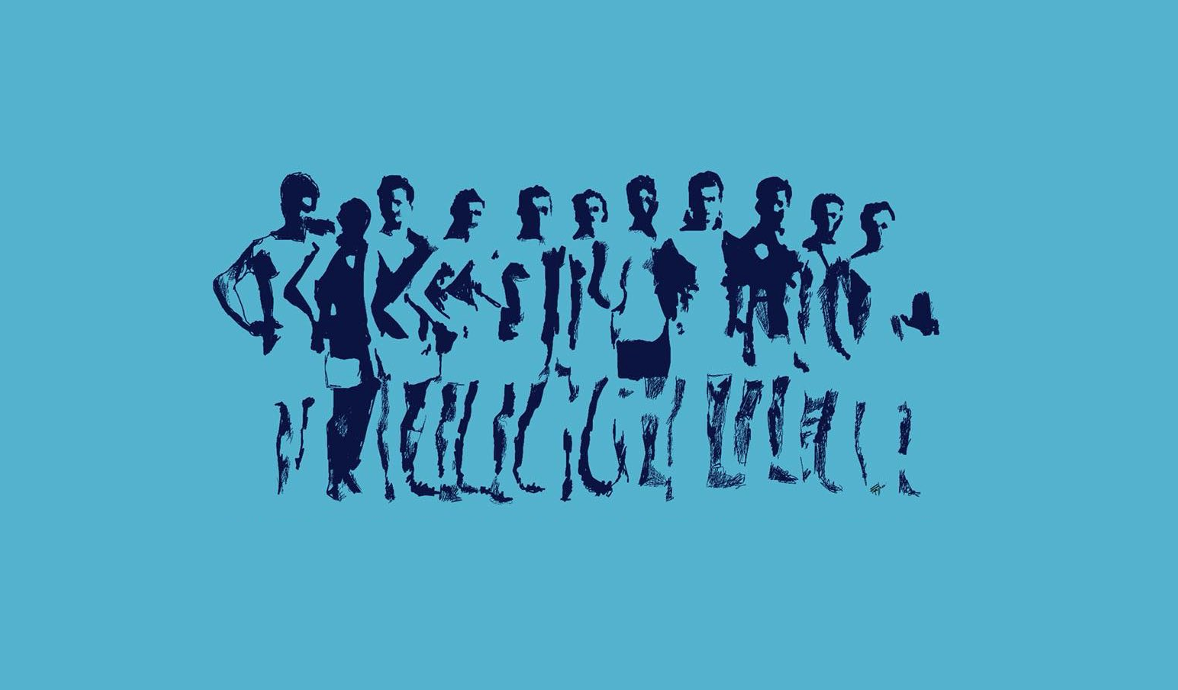 Gian Luca Mignogna, the lawyer who started – and continues to work on – the case to properly assign Lazio the 1915 Scudetto, has announced that he has submitted additional supporting evidence to the 'Federazione Italiana Giuoco Calcio' (FIGC). Below, the four official documents that were formalized and filed with the 'Italian Football Federation'.
(1) 'FIGC Official Yearbook of 1926/27': Page 36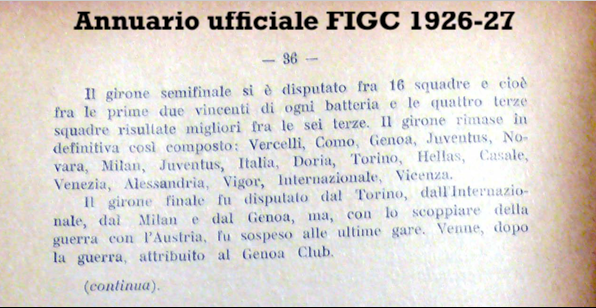 On page 36 of the 'FIGC Official Yearbook of 1926/1927' (published in 1928), it is unequivocally explicit in stating that the Rossoblu were made the Northern Italian Champion in the 1914/1915 season, but not the National Italian Champion of that same season. The above image states, in verbatim, that "the final round was played by Torino, Inter, Milan, and Genoa, but, with the outbreak of the war with Austria, the last few matches were suspended; the award was attributed to Genoa after the war."
(2) 'FIGC Official Yearbook of 1926/27': Page 63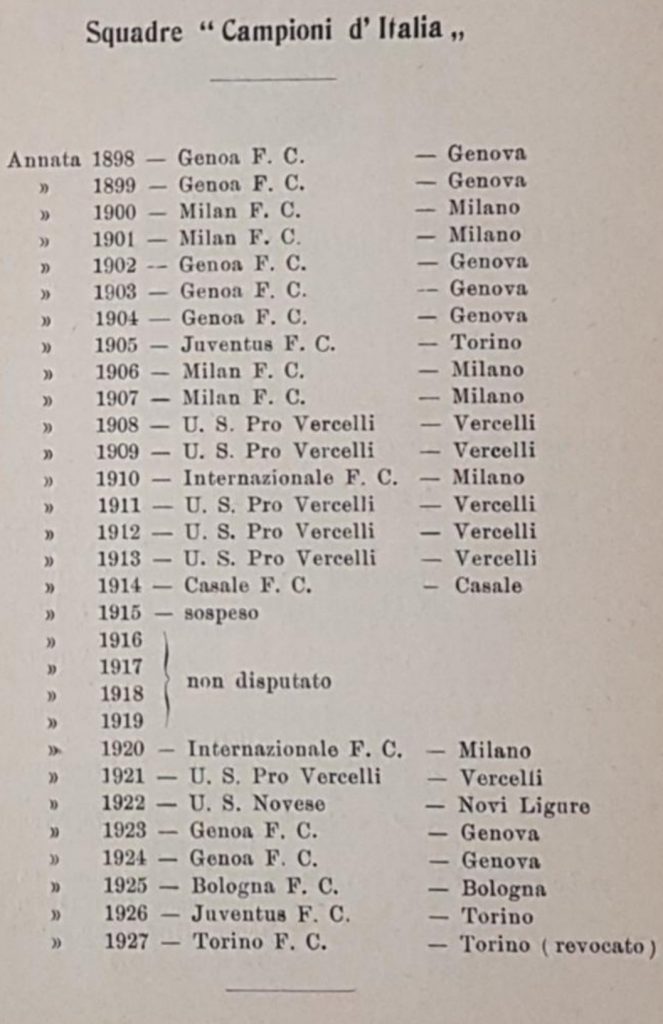 On page 63, in the 'Albo d'Oro' (Hall of Fame) section in the book, it clearly states that the 1914/15 Season is 'suspended'. This clarifies that what is specified on page 36 – regarding Genoa – could only be referring to the final phase of the Northern Italian Championship.
(3) 'Il Mattino': May 24th-25th, 1915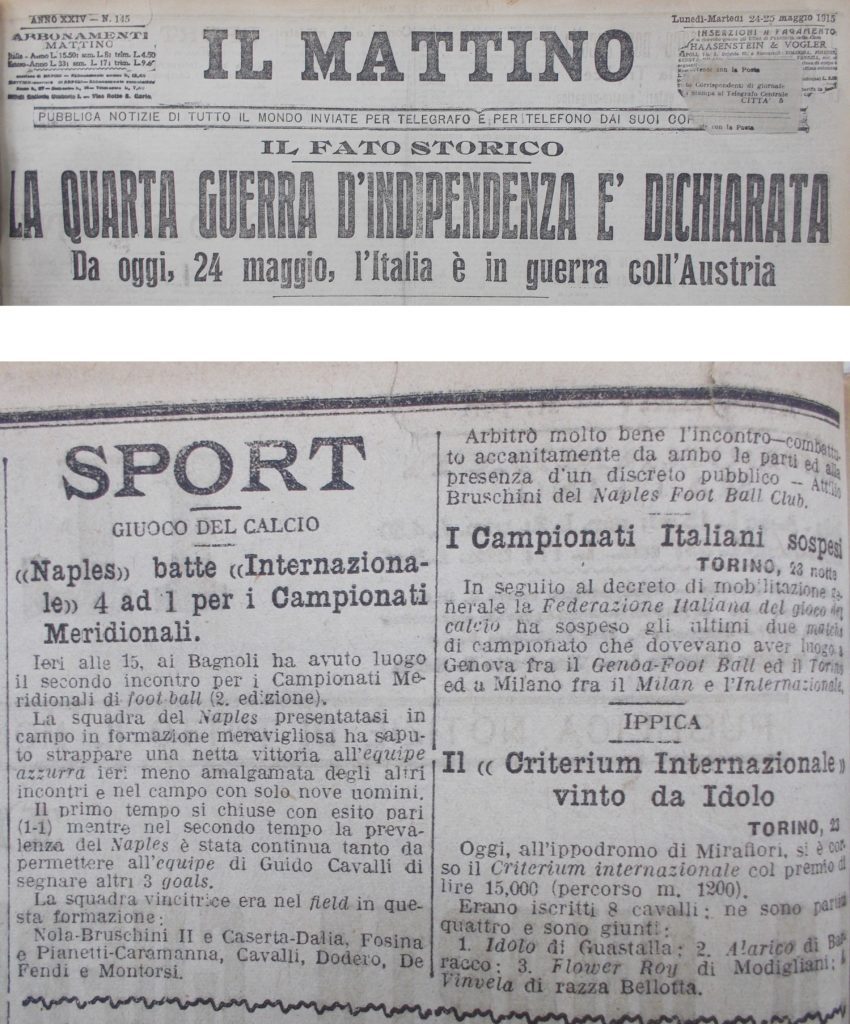 In the May 24th-25th, 1915 edition of 'Il Mattino' – an Italian daily newspaper published in Napoli, Italy – it is clearly stated that the Naples Foot-Ball Club-Internazionale Napoli match was solely a friendly, with the referee being Attilio Bruschini of Naples Foot-Ball Club. This is because the FIGC had already ordered the suspension of the league.
(4) 'L'Italia Sportiva': June 18th, 1920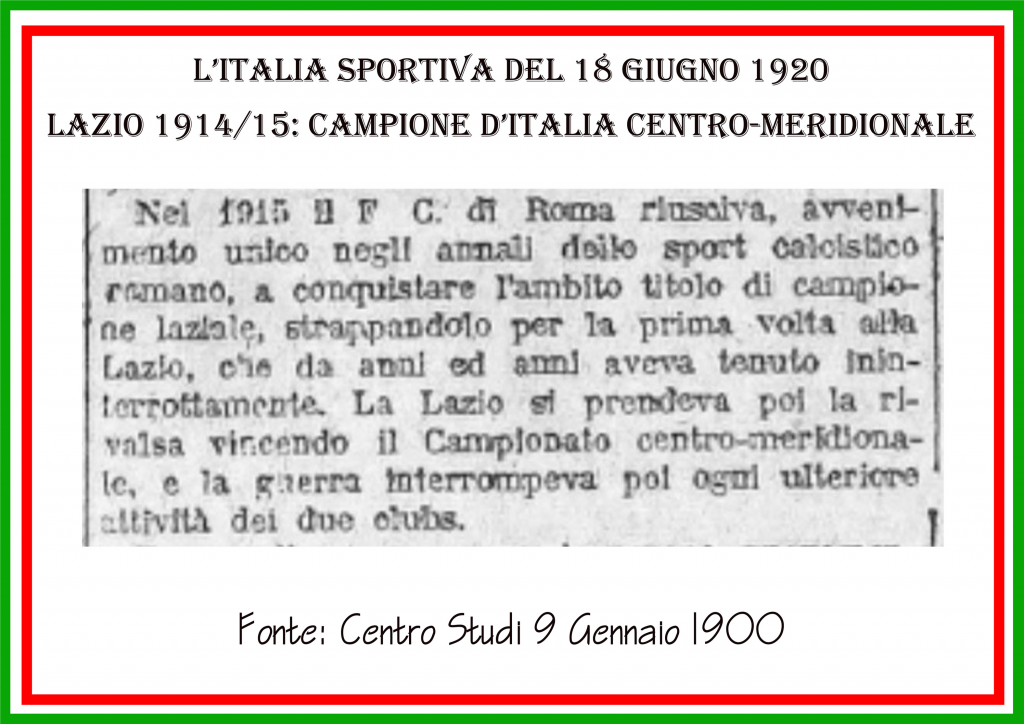 In the June 18th, 1920 edition of 'L'Italia Sportiva' – the former 'Official Newspaper of the FIGC' – it states in black and white that Lazio was the Central-Southern Champion of the 1914/15 season.