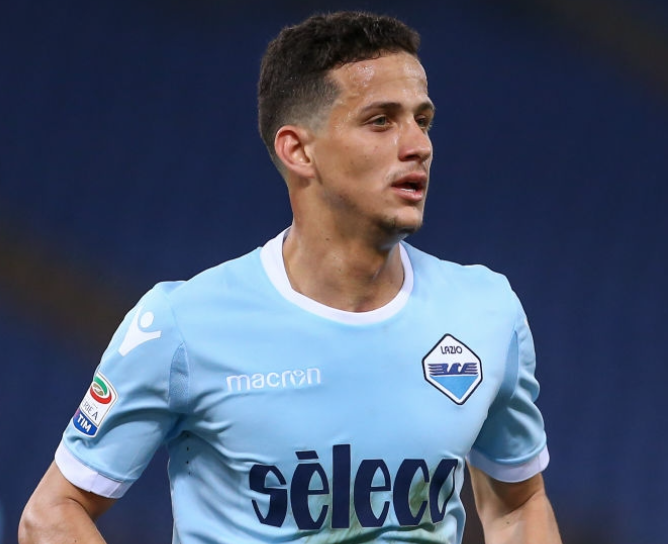 According to Spanish news outlet Mundo Deportivo, Luiz Felipe will not be acquired by Barcelona this summer. This news comes as quite the surprise considering the same source confirmed that there was interest from the Blaugrana on two separate occasions in March and April of 2020 respectively.
The website first stated that the La Liga giants had scouted the 22-year-old over the course of three matches and were intrigued by his performances. As they are looking to sign a defender this summer who is young, matured, and can be secured at a low price, Luiz Felipe was a player who met their profile; especially as he had an Italian passport, meaning that he would not occupy a position being saved for a non-EU player. Following this report, they further stated that the defender was one of the Catalan giants' top transfer targets this upcoming summer transfer window. However, this all seems to have changed now. In Mundo Deportivo's latest article about the Luiz Felipe-Barcelona situation, they wrote:
"Barca has decided to officially end their interest in the player. Although he is a good player, he is not good enough for the level that the club's technical staff is looking for in a center-back. As a result, Lazio – who has been working on extending his contract and including a high release clause – will now have an easier time in doing so with the absence of Barcelona's interest." 
However, as Lazio fan website La Lazio Siamo Noi report, Barcelona is not the only club that has shown interest in the central defender. Manchester City and Bayern Munich have also inquired about the player; the Biancocelesti will have to work diligently to come to an agreement (with Luiz Felipe and his agent) about his new contract to prevent any other club from signing the player this summer.