Gian Luca Mignogna has been a lawyer for over 25 years and is the author of 'Lo Scudetto Spezzato: Storia Di Un Campionato Mai Terminato'. However, most of society likely know of him due to his consistent efforts to award Italian Serie A club S.S. Lazio the 1915 Scudetto. Becoming an increasingly mentioned topic in the media and within the football world, Steven Moore – Founder and Owner of The Laziali – reached out to Gian Luca to ask a few questions. Below is the complete interview.
Section A: Gian Luca Mignogna – Background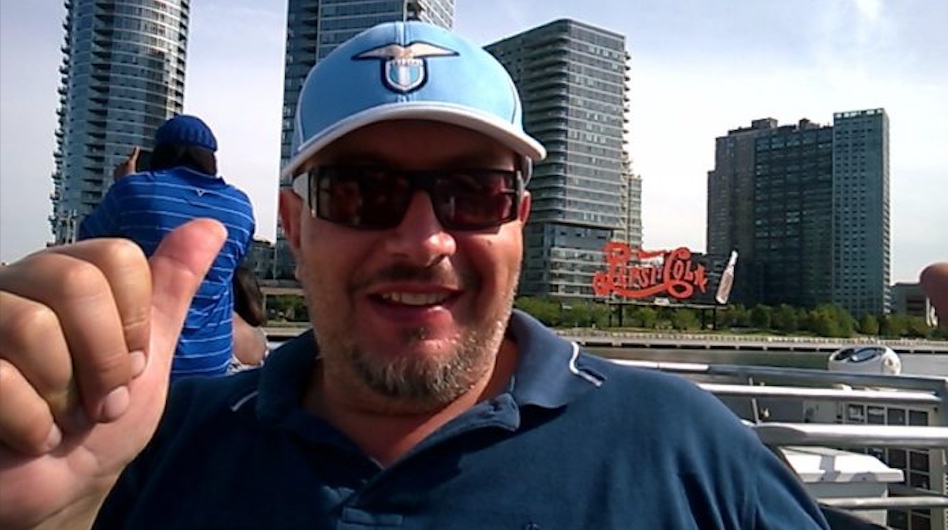 Steven: Do you support Società Sportiva Lazio?
Gian Luca: "Yes, my heart has beaten fast for Lazio since I was a child."
Steven: How did you become a fan of Società Sportiva Lazio?
Gian Luca: "I was born – and currently live – in Rome. I was five when Giorgio Chinaglia's Lazio won the 1974 Scudetto. At school, everyone became Lazio fans, or at least almost all of us. My elementary school class had fifteen boys: thirteen supported Lazio, one supported Roma, and one supported Juventus. Even the girls in my class, although they were less involved, were fans of the Biancocelesti."
Steven: Who is your 'all-time' favorite Lazio player?
Gian Luca: "Instinctively, I would have to say Giorgio Chinaglia, because he made me proud to be a Lazio supporter. However, if I approach the question in a more rational way, then I feel like saying Silvio Piola. Although he played in the 1930s, when it was another kind of football, we must not forget what he did while at Lazio. In 1937, he led the club to a runner-up finish in both the Serie A and the Mitropa Cup and was the Serie A top goalscorer on two occasions. Additionally, he was a FIFA World Cup winner in 1938 with Italy, winning the FIFA World Cup Silver Ball (second-best player in the competition) and the FIFA World Cup Silver Boot (second top goalscorer in the competition). Finally, to this date, he continues to hold the record for the most goals scored in the Serie A. He is a true legend, which new generations should never forget… In addition, there is Vincenzo D'Amico, a great number ten, and certainly the most memorable player for me in the past 30 years."
Steven: Who is your 'current' favorite Lazio player?
Gian Luca: "Without a doubt, Luis Alberto. It is incredible how he has succeeded in the mezzala (attacking midfielder) role. Simone Inzaghi has proven to be a great coach by seeing certain skills in him. He is top class, able to find his teammates anywhere in the pitch, provide assists, and also score goals. He also knows how to defend; I would say he is truly a complete midfielder."
Section B: 1915 Scudetto – Background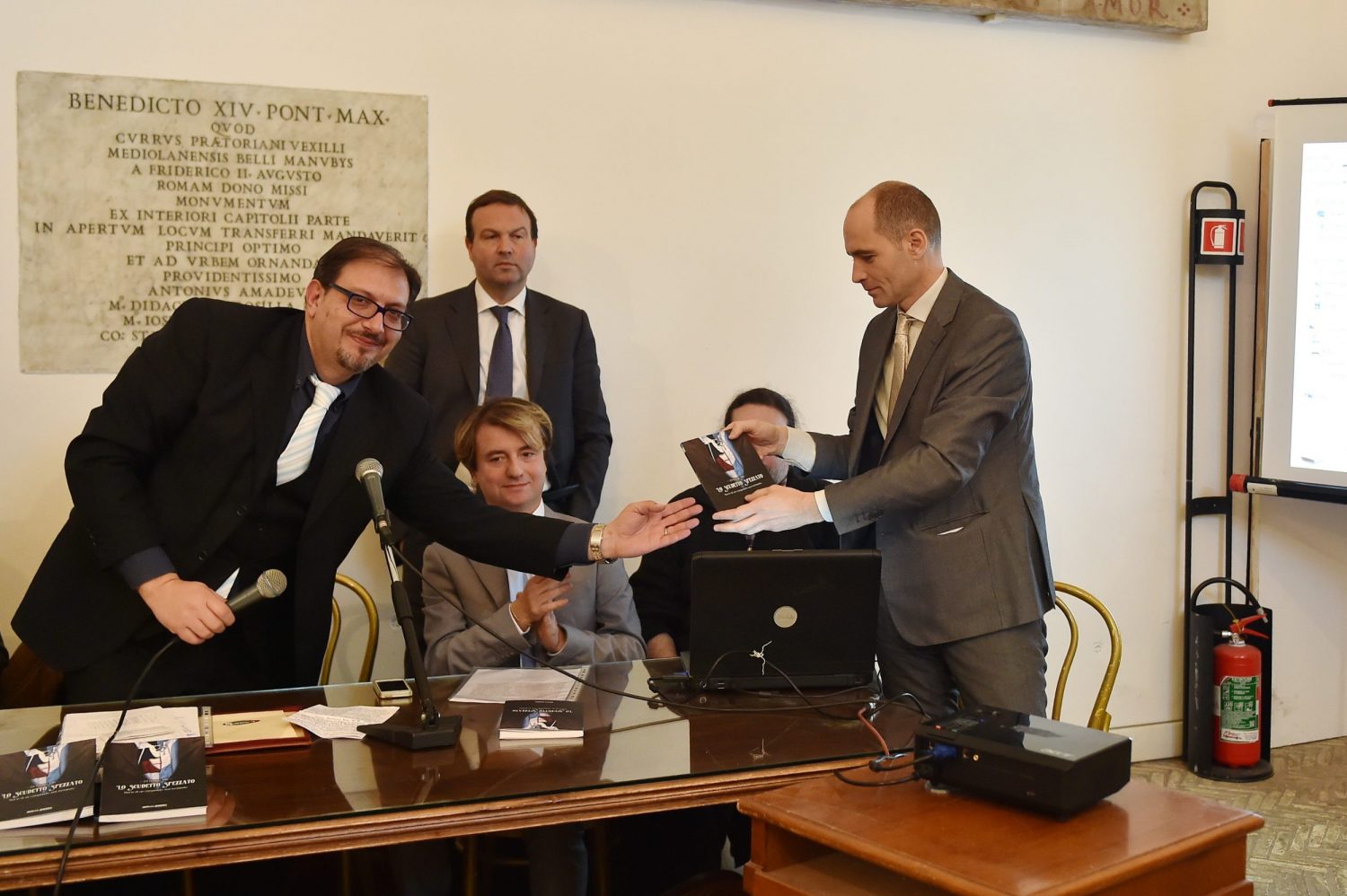 Steven: Were you the lawyer that initiated the case surrounding the 1915 Scudetto? If not, who started this case?
Gian Luca: "The issue regarding the 1915 Scudetto was known in part for many years. However, thanks to Fabio Belli – who was formerly responsible of regional newspaper 'Il Nuovo Corriere Laziale' – I was able to write an article titled 'Lazio 1915: Lo Scudetto Negato!' on May 24th, 2015; May 24th is the anniversary of Italy entering World War I (in 1915). This then allowed me to create an online petition on change.org named 'Lazio 1914/15: Campione d'Italia Ex Aequo!' which eventually resulted in me managing to get the Italian Football Federation to open an official investigation into the 1914/15 season; ex aequo is Latin for 'according to the right and good' or 'from equity and conscience'."
Steven: How was this case started? What was the procedure like for starting this case?
Gian Luca: "After the official investigation was opened, the Italian Football Federation told me that other pieces of evidence were needed, besides the ones already known and originally provided. So I set up a team of historians and together we sifted through newspaper archives, public sources, and libraries. Together, with my colleague Pasquale Trane, we discovered that there was a national newspaper that existed in Italy which has been forgotten by the name of 'L'Italia Sportiva'; they had documented that Lazio was first the Champion of Central Italy and then the Champion of Central-Southern Italy in the 1914/15 season. In practice, Lazio was the only Italian team that actually qualified for the National Final, which was suspended due to World War I (with the title then consequently – and wrongly – being solely assigned to Genoa; the Northern Champion). After these discoveries, I submitted an application to the Federation to ask for the appointment of a 'Commission of Experts' (a special governing body that is created by the Federation to examine specific cases) to verify the accuracy and correctness of my theses. The Commission of Experts was appointed, and in July of 2016, they formally elaborated their opinion. They came to the conclusion that my thesis was true, that Genoa appeared to have been the Northern Champions and Lazio the Central-Southern Champions, so the only solution to this centenary injustice would have been the one I had proposed from the beginning; that is, declaring Lazio and Genoa both Italian Champions of the 1914/15 season. All of this is mentioned in the book "Lo Scudetto Spezzato", which I had the pleasure of writing together with Emiliano Foglia. However, unfortunately, numerous institutional crises followed and proceedings had been blocked until last year (2019). But with the arrival of the Gabriele Gravina as President, the process has resumed. Since then, a new 'Historical Commission' has been appointed to work on the case and is expected to present its conclusions shortly. My team and I are expecting a favorable outcome; in the meantime, we have continued our research, and we have found and filed additional official documents that reinforce my thesis."
Section C: Gian Luca Mignogna & Lazio
Steven: What is your relationship like with Lazio?
Gian Luca: "When I launched the petition in 2015, and all the Italian media began to talk about the issue, I had the opportunity to get to know and receive the compliments of both the President of Lazio (Claudio Lotito) and the President of Lazio Polisportiva (Antonio Buccioni). Then, I gradually got to know most of the correspondents of the Italian newspapers and the staff of the sites that deal with Lazio, with which I have established excellent synergies. Finally, I am very proud of the respect and mutual consideration that characterizes my relationship with the Curva Nord and with the fans in general."
Steven: Do you speak regularly with members of the club? If so, with whom do you speak?
Gian Luca: "I have occasional meetings with Claudio Lotito, with whom I have maintained a good relationship with. But we have never talked about the 1915 Scudetto because the President is also a Federal Councilor; he is in a so-called 'conflict of interest' regarding this case… I met Stefano De Martino when I founded Lazio Story with Fabio Belli. I also have a good relationship with him; it is further backed by the fact that we are, more or less peers, and come from the same district of Rome. Arturo Diaconale is a highly experienced professional. He was in politics and his opinions are always to be taken into consideration. Igli Tare is the person I know least at the club, but his excellent work is available for all to see."
Steven: What is Lazio's stance on this case?
Gian Luca: "I have acted solely on behalf of some small shareholders and petitioners who support Lazio. I have never had any official assignment from Lazio, but it is obvious that the club appreciates my work a lot; on several occasions, the club has also said it publicly."
Section D: Lazio, Genoa, & the 1915 Scudetto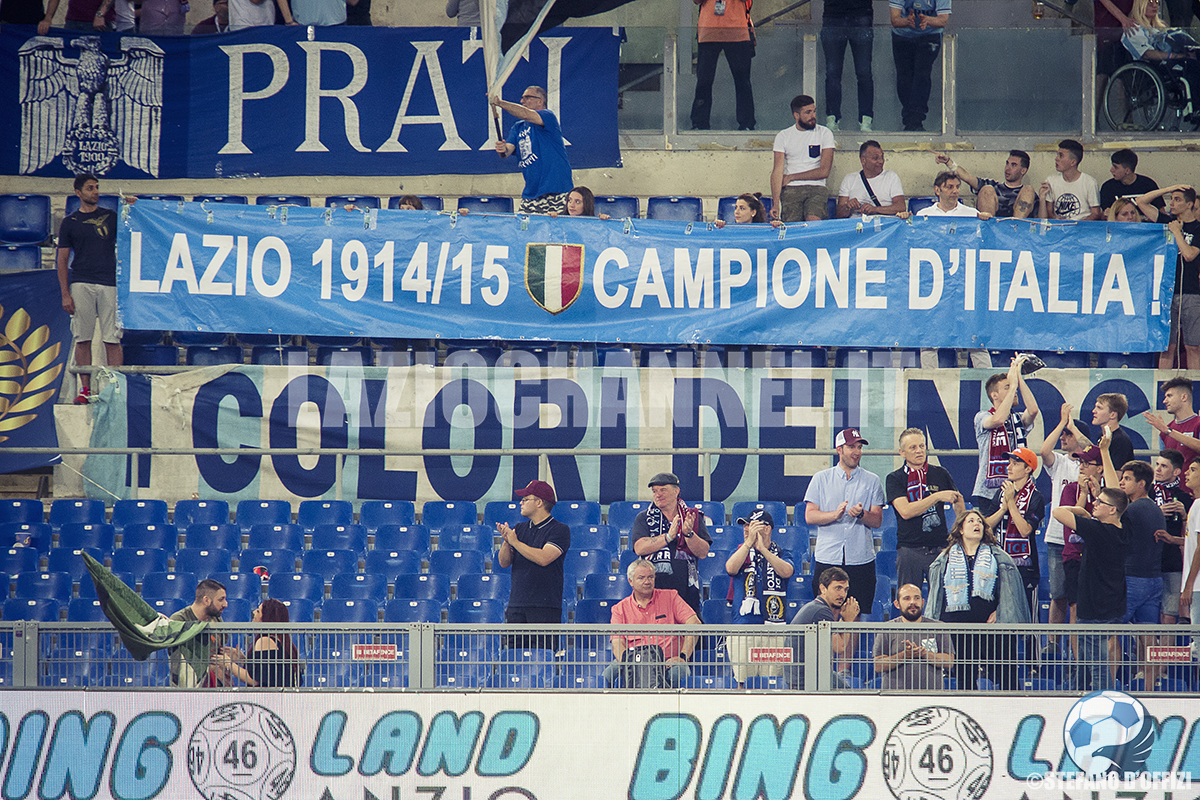 Steven: Both clubs – more so Genoa – have kept fairly quiet about this case. Is there a reason for this?
Gian Luca: "Regarding Genoa, I don't have an answer. But it is important to note that they have confirmed to the Commission of Experts that they do not have any official documents; it is probably better for them to remain quiet and watch everything unfold. As for Lazio, they can't go too far because of the conflict of interest, but it is in the facts that they deserve to and want the claim of ex aequo for the 1915 Scudetto. Let's not forget that in Rome, there are two football teams, and that there is a lot of competition between them regarding the Scudetto 1915; if Lazio is awarded the title, they will have each won the league on three occasions." 
Steven: Do you know what Genoa's stance is regarding this case?
Gian Luca: "Unfortunately, I don't know. But if the ex aequo is granted, it would endow the Ligurian club with a sense of officialism, which they have lacked thus far."
Steven: Have you been in contact with any members of the Rossoblu club?
Gian Luca: "No. But every now and then, I am in contact with Genoese historians, by which dialectical battles occur at both the historical and media level. Without any valid proof, they still claim to have obtained the national title between 1919 and 1921; this is when Genoa was the most politically powerful club in the nation…"
Steven: This case is approaching its fifth anniversary. How much longer do you think that we will have to wait for an official decision to be made?
Gian Luca: "Unfortunately, due to the emergence of COVID-19 (that is continuing to wreak havoc worldwide), the official decision has been delayed. However, in November 2019, FIGC President Gabriele Gravina publicly said that there would soon be an official statement made about the 1915 Scudetto. For this reason, once this global pandemic is over, I expect and hope that the Federation will immediately ratify the ex aequo to Lazio. When this happens, it would give me an immense amount of satisfaction not only as a lawyer, but also as a Lazio fan and as an Italian citizen."
Steven: Do you think that the decisions that will be made regarding the 2019/2020 Serie A season will ultimately decide the fate of the 1914/1915 season?
Gian Luca: "I do not believe so; the two issues are totally autonomous and independent of each other. However, in terms of timing for any official decision to be made, the decisions that must be made regarding the current football season will likely slow down the decisions concerning the 1914/15 season."
Steven: What are the potential outcomes of this case? For example: Lazio is awarded the title, and therefore, both Lazio and Genoa are winners of the 1915 Scudetto; the 1914/1915 season is deemed suspended, and thus, the title is stripped from Genoa.
Gian Luca: "Legally there is only one solution; according to all of the documents and pieces of evidence I have provided (and that exist) both Lazio and Genoa should both be declared Champions of Italy for the 1914/1915 season. I have great respect for President Gravina, but the Italian Football Federation is made up of many components; when politics is involved, one cannot be sure of anything… However, what I will say, is that an unfavorable decision is made against Lazio, I would not hesitate for even a second to go through all possible and imaginable degrees of judgment (to prove that they are wrong). This injustice against Lazio has been going on for far too long; all of the evidence is in our favor and by now the issue has even been heard all over the planet."
Steven: What is the latest update on this case? Is it on hold?
Gian Luca: "I can tell you that I recently made some exceptional discoveries that will explain why (and how) Genoa being named the Northern Italian Champions in 1914/1915 was exploited (and/or at least misunderstood) over the years, magically resulting in the Rossoblu being named the National Italian Champion (and consequently the Scudetto) of the 1914/15 season."
Steven: In your honest opinion, what is the probability that Lazio will be awarded the 1915 Scudetto?
Gian Luca: "In my opinion, it is likely Lazio is awarded the 1915 Scudetto because there are so many pieces of supporting evidence that are on our side."
Section E: Final Words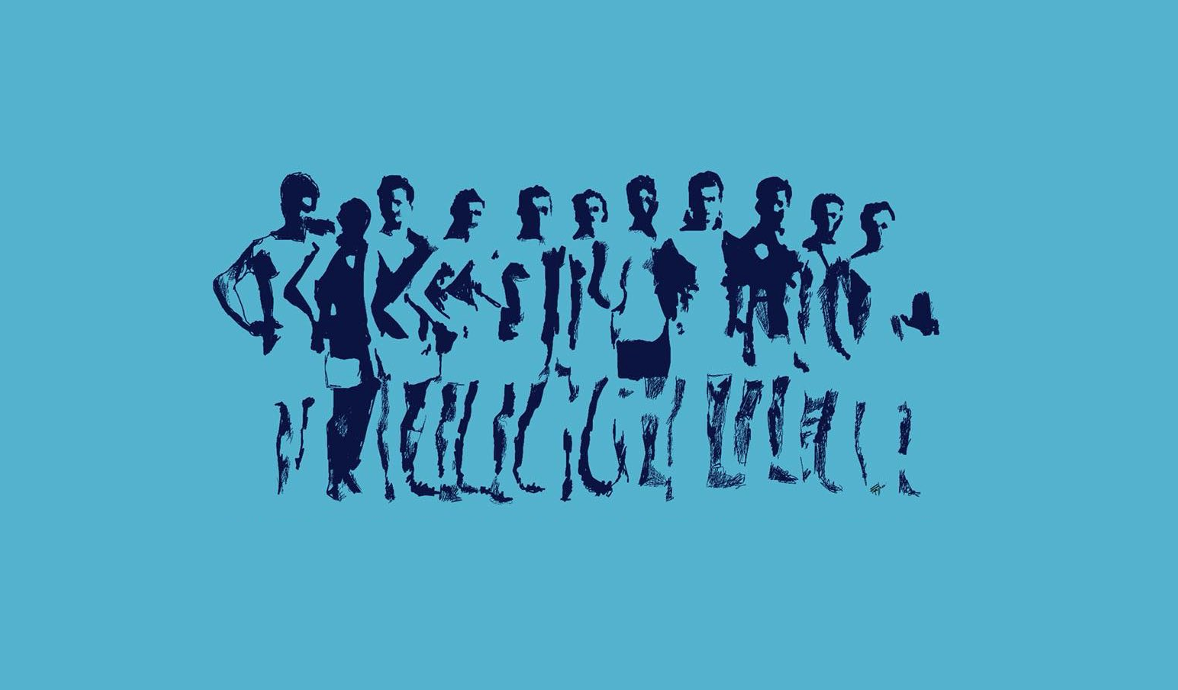 Steven: Tell us more about your petition on change.org. How does this petition support this case?
Gian Luca: "The petition was – and still is – fundamental because it involves everyone, acts as supporting evidence for the case, and allows me to send necessary updates (which everyone receives once they sign the petition)."
Steven: Is there anything else that you would like to say about this case that people may not be aware of?
Gian Luca: "I would like – on the basis of true sporting values and Olympic principles – that fans of Genoa and Roma declare that they consent to Lazio being awarded the 1915 Scudetto and that economic and political interests remain out of this case. However, I realize that if I think like this, I become a philanthropist and a utopian…"
Steven: Is there anything else that you would like to say to Lazio fans?
Gian Luca: "Laziali, continue to support us and to fight with us; this is one of those battles destined to change history…"
From Laziali and calcio fans worldwide, thank you, Gian Luca, for your dedication, hard work, and professionalism throughout this case; this article was translated from Italian to English with the assistance of Vittorio Campanile.