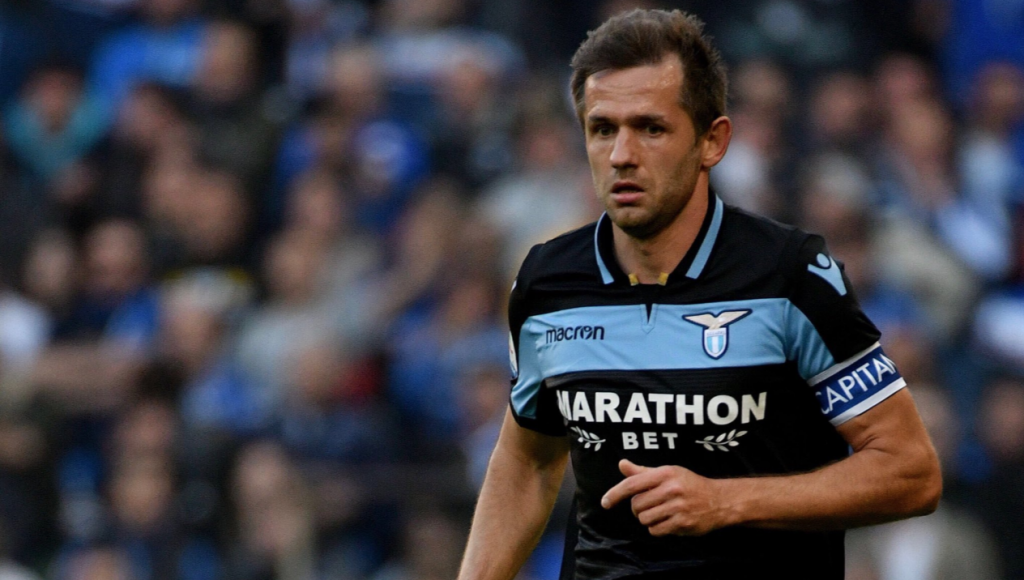 On February 12th, 2020, Senad Lulic underwent surgery on his left ankle. As reported by Italian-based Lazio fan website La Lazio Siamo Noi, the Bosnian left wing-back had been struggling with the injury since the beginning of the 2019/20 season; it went under the radar to fans until Lazio's Serie A match against Hellas Verona on February 5th, in which he came off the pitch showing clear signs of pain.
Using his home gym in Switzerland to train and recover muscle mass since the end of March 2020, the player was set to return to Rome on April 27th, a week before the current proposed date for training to be allowed to resume (May 4th). This was so the Biancocelesti could conduct a series of physical tests to check-up on the Bosnian, who has not been seen in Formello since he underwent surgery on his ankle. However, plans have changed: Lulic's return to Rome has been postponed.
According to the April 21st edition of Rome based newspaper Corriere dello Sport, the wing-back's ankle has not fully recovered from the operation; as a result, the Biancocelesti medical staff have decided not to rush his recovery time and told him to remain at home for a little while longer. This means that the date of his return to the pitch does not look probable until at least mid-June.
This season, Senad Lulic has made 27 appearances in all competitions; 20 have come from the Serie A, five from the UEFA Europa League, one from the Coppa Italia, and one from the Supercoppa Italiana. Throughout this tenure, he has scored one goal, provided two assists, and has started all but four matches; accumulating to 1745 minutes of football.