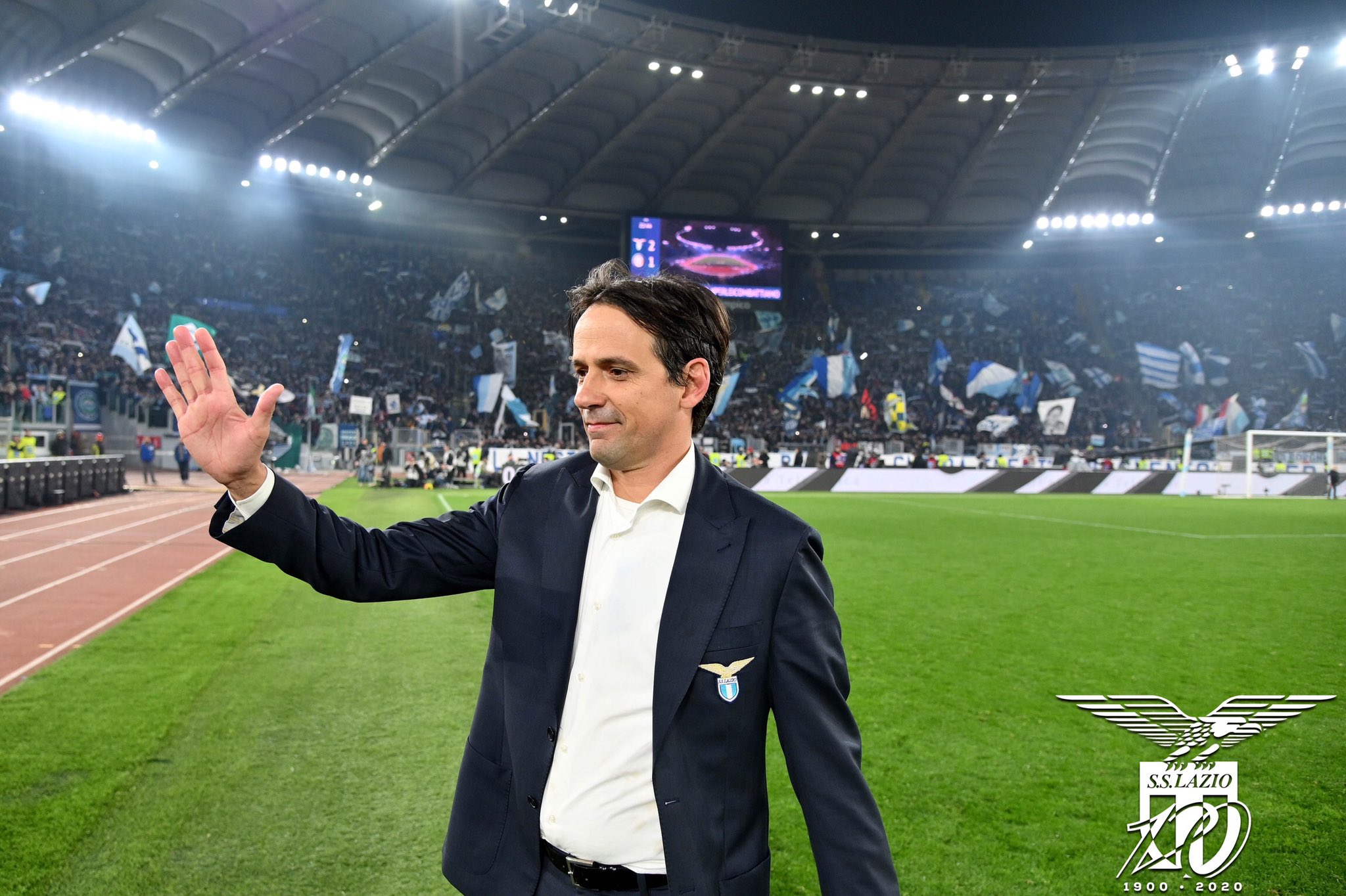 According to what has been reported by Lazio fan radio station Radiosei, the Biancocelesti are preparing to offer a new contract to head coach Simone Inzaghi, as the Italian manager has impressed greatly in recent years.
Before the Serie A season was put on hold due to coronavirus, Lazio was just one point behind league leaders Juventus and this was, in part, down to Inzaghi's hard work.
At the moment, Inzaghi has a contract with the Biancocelesti expiring in 2021 but, despite interest from a number of other clubs including Juventus, Milan and Arsenal, it appears as though the Italian's future is more closely linked with Lazio.
Inzaghi himself is said to be willing to sign a new deal to commit his future to the club, with reports even suggesting that club president Claudio Lotito and sporting director Igli Tare are eager to make him Lazio's Alex Ferguson.
Reportedly, Lazio was preparing to offer Inzaghi a new deal which would expire in the summer of 2025 but due to complications, it appears as though the club will settle on a two-year extension, for now, keeping the coach at the club until 2023. Inzaghi's wage is also set to rise, with Lotito preparing to offer the Italian a deal worth at least €3 million per year, plus bonuses.
Laziale everywhere will be eager to see Inzaghi put pen to paper and sign a new deal. Despite the odd moment of frustration, the fans have been largely behind Inzaghi and especially after this season, will love to see the coach extend his future with the club.
Furthermore, if the 19/20 Serie A season is completed, Inzaghi would officially become the Lazio manager with the most appearances in charge of the club, overtaking the current leader Dino Zoff.