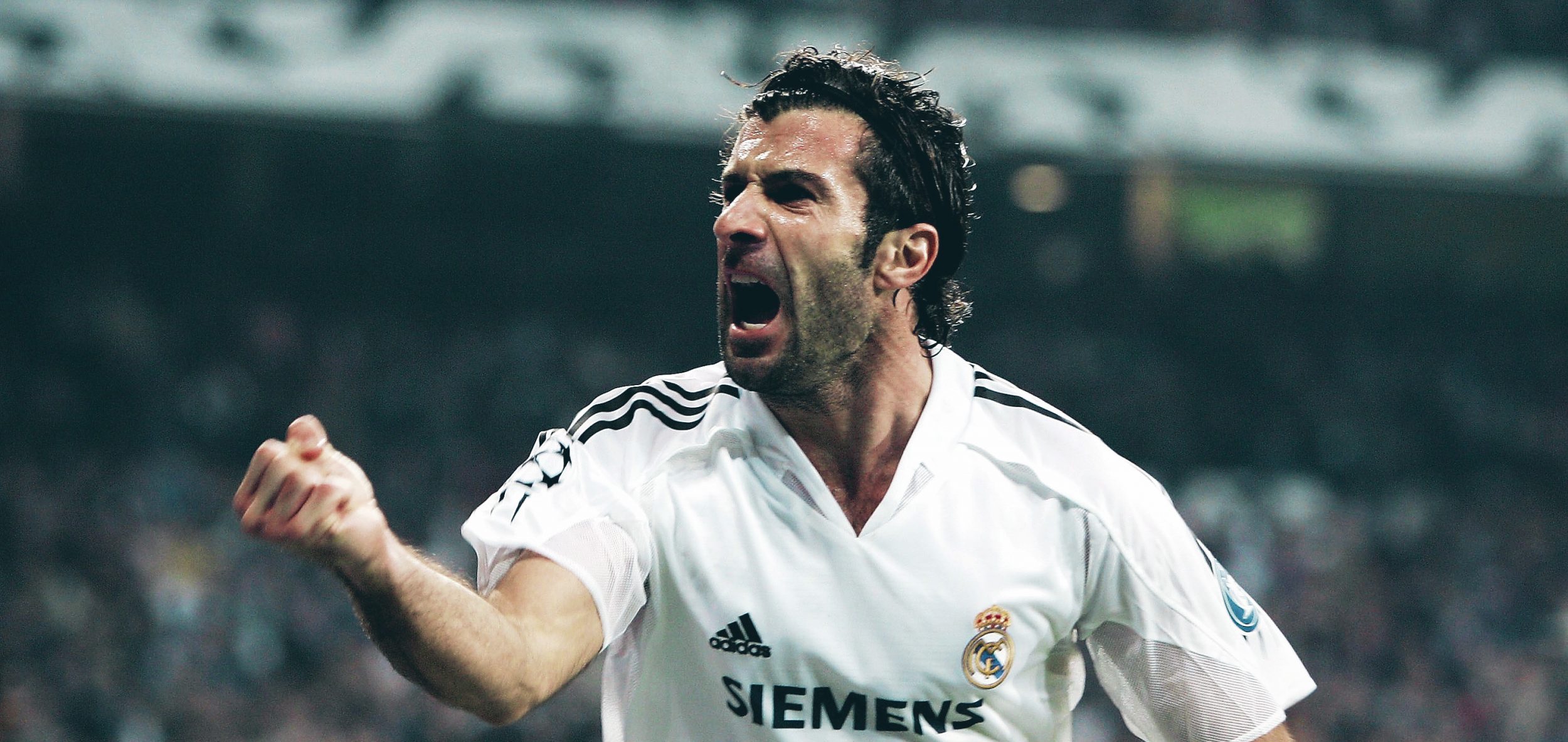 Former Barcelona, Real Madrid and Inter legend Luis Figo is well known to many football fans across the globe but, as he revealed in an Instagram Live interview with Italian legend Fabio Cannavaro, one little known fact about the Portuguese star is that he was close to a move to Lazio.
Speaking about the iconic decision to leave Barcelona to join fierce rivals Real Madrid, which has gone down in footballing history as an extremely controversial switch, Figo reveals he had an alternative option that might have resulted in less furious Barcelona fans, the option of moving to Lazio:
"It was a difficult and important decision: to go away from a city that has given you so much. But I needed recognition from those who manage the club and when you don't receive it, and you have another proposal, think about it. It all started like this. The president said to me 'bring the money and leave': if someone tells you this, you'll get angry, especially if you are trying to give everything. That summer I could also have gone to Lazio, they were strong and had the money: they wanted to pay my release clause."
Figo's move from Barcelona to Real Madrid set Los Blancos back a world-record fee of €62 million, with the Portuguese attacking midfielder going on to play 164 times for the Spanish capital side in La Liga, becoming a key part of the Galacticos era at the club. After five years in the capital, Figo would join Serie A side Inter on a free transfer, where he would help the Nerazzurri lift four Serie A titles and a Coppa Italia. In his career, the Portuguese legend also won the Ballon d'Or, in 2000 and lifted the UEFA Champions League with Real Madrid in 2002.