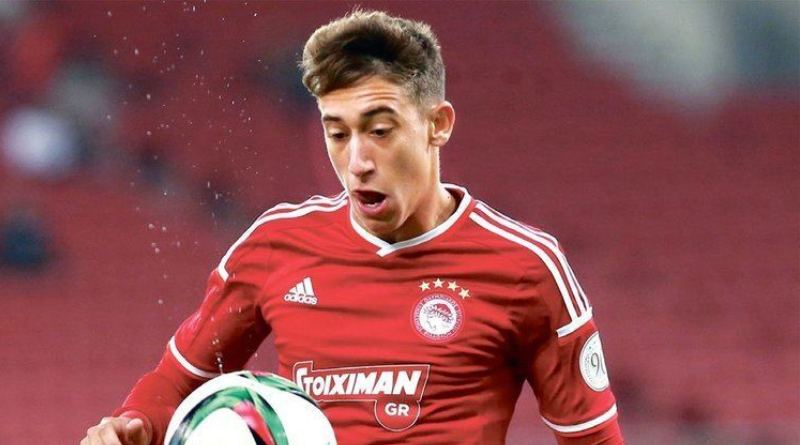 According to what has been reported by Italian football news website CalcioMercato, Lazio have entered the race to sign highly-rated Olympiacos left-back Konstantinos Tsimikas.
Tsimikas, 23, has become an important player for the Greek Super League side in the past couple of years, after a successful loan spell with Eredivisie side Willem II in the 2017/18 campaign, which allowed him to develop further.
Lazio's pursuit of Tsimikas stems from the idea to find a potential heir to Senad Lulic's role at the club. Whilst Spanish winger Jony has offered something different for Simone Inzaghi on the left flank, the Spaniard's lack of defensive capabilities and somewhat inconsistent performances have led the club to search for an alternative. However, signing the Greek defender will not be easy, with a range of other clubs reportedly interested in his signature.
From England, Leicester City, Tottenham Hotspur and Arsenal have all been linked as potential destinations for the 23-year-old defender, whilst reports from Italy suggest that both Torino and Napoli are also hot on his trail. Despite his age, Tsimikas also has international experience, having made his debut for the Greek national team in 2018.
More recently, in February of this year, Tsimikas was named as part of the UEFA Champions League Rookie Team of the Group Stage, WhoScored's evaluated XI of the best young and underrated players of this season's UCL group stage.
The left-back has shown a keen eye for attacking (in addition to defending) and this balance is what makes him such an attractive prospect for top clubs around Europe.
It appears as though Tsimikas is much like Senad Lulic and therefore could be the obvious choice to replace the aging Bosnian when his time comes, but for now Lazio will face tough competition to sign him from a range of top clubs.