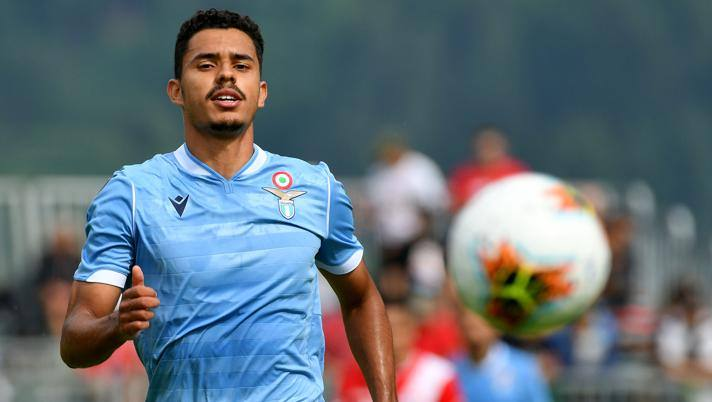 Lazio's young Brazilian forward André Anderson has spoken to Gazeta Esportiva about his time at former club Santos FC and his move to Lazio, in addition to talking on how he has grown and strives to make an impact with the Biancocelesti in the future.
"I left Santos because it was time to live new experiences. I grew up there, it opened the door to great football, it was an honor to play with them. But at that moment I thought it would be more productive for me to breathe fresh air. I wanted to make my debut with the Santos shirt, but the lack of opportunities slowed down my dream."

"Quarantine was an important time to be with my family here in Italy. When we play during the season we have little time to be with them. We all trained at home. Of course, there is not the same intensity that you can have in the usual training on the field, but we have sought the best way to keep our physical and mental conditions at the top. We hope to resume training all together very soon."

"I tried to work much harder when Lazio called me. I was talking to myself and saying, 'My God, has this dream come true?' Without a doubt, I will remember it all my life. We have some of the best players on our team. I will work hard to fight for my place. If I continue like this, I will have my say."

"Salernitana was an important period for me, I learned as much as possible, it was a watershed moment for André as a boy and André as a professional. It was the most constructive year of my life. With the Biancocelesti, I am very close to Lucas Leiva, Luiz Felipe, and Bastos."

"The national team? I still don't know if I will choose Italy or Brazil. I don't like to talk about the future, right now I'm only thinking about Lazio. Here I have to find my place and then choose."
André Anderson joined Lazio from Santos in August 2018 for an undisclosed fee, before spending the 2018/19 season on loan with Claudio Lotito's other club Salernitana. The Brazilian has appeared in three matches for the Biancocelesti in the 2019/20 season, twice in Serie A for a combined total of 23 minutes and once in Coppa Italia, coming on as a substitute against Cremonese.