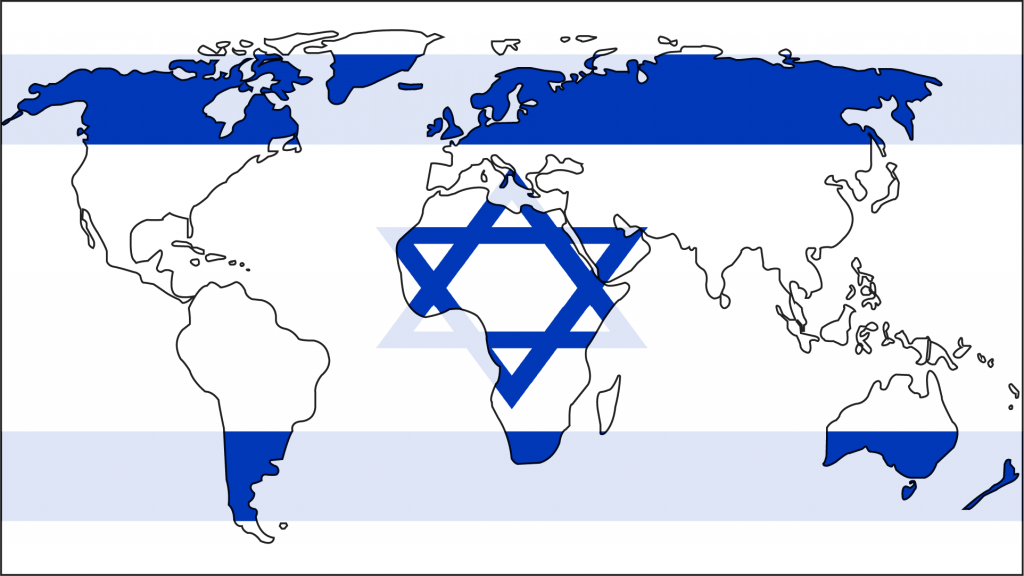 Although Società Sportiva Lazio is based in Rome, Italy, its followers spread to all corners of the globe. It is for this reason that Laziali Worldwide was created. Through online interviews prepared and conducted by The Laziali, supporters of the Italian Serie A football club worldwide will not only be able to share their stories but also be able to connect with other fans of La Prima Squadra della Capitale. Below, The Laziali's complete interview with Yevgeny Orlov from Israel.
Background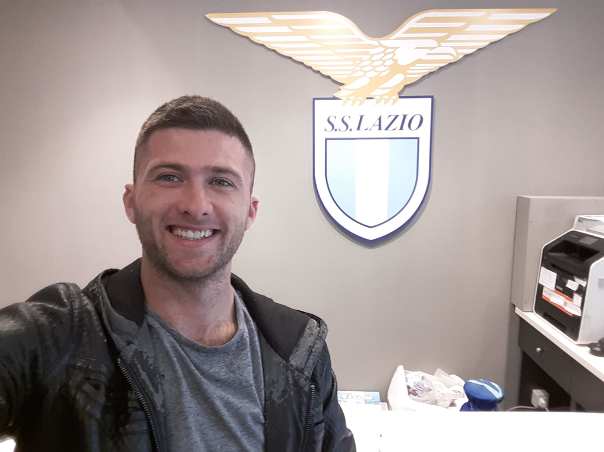 What is your name?
Yevgeny Orlov.
Which city and country are you from?
I live in Tel-Aviv, Israel, but I was born in Russia.
How long have you been a Lazio supporter?
Since the end of the 1998/99 season.
How did you become a Lazio supporter?
My two good friends were playing FIFA 98, and at this point in time, it was the 'Golden Era' of Italian football. Therefore, we played with teams in Serie A. One of them chose Inter, the other choose Milan, and since I did not have any football knowledge, they said 'you can pick Lazio, Roma, Juventus…'. I decided to choose Lazio. A few weeks after that, I saw a TV promotion for the 1999 UEFA Super Cup between Lazio and Manchester United. When I was watching the game, I felt like Lazio were my team; the final was the first-ever football match I had ever watched live. Lazio won the trophy and I have supported them ever since.
Based on your understanding, how would you describe the size of the Lazio fanbase in your location?
In Israel, there are approximately 10-20 Lazio fans. The main reason for the low amount of supporters is that the club is very unpopular here. This is because due to the fascist propaganda that has been linked to the club…
Does your locality have a Lazio club where fans can gather to view matches? If so, do you participate? If not, would you be interested in establishing one?
No, we don't. This is because there are very few Lazio fans in the country. But from year to year, with the amazing job the club is doing, Lazio is starting to become more and more popular in Israel.
Favorites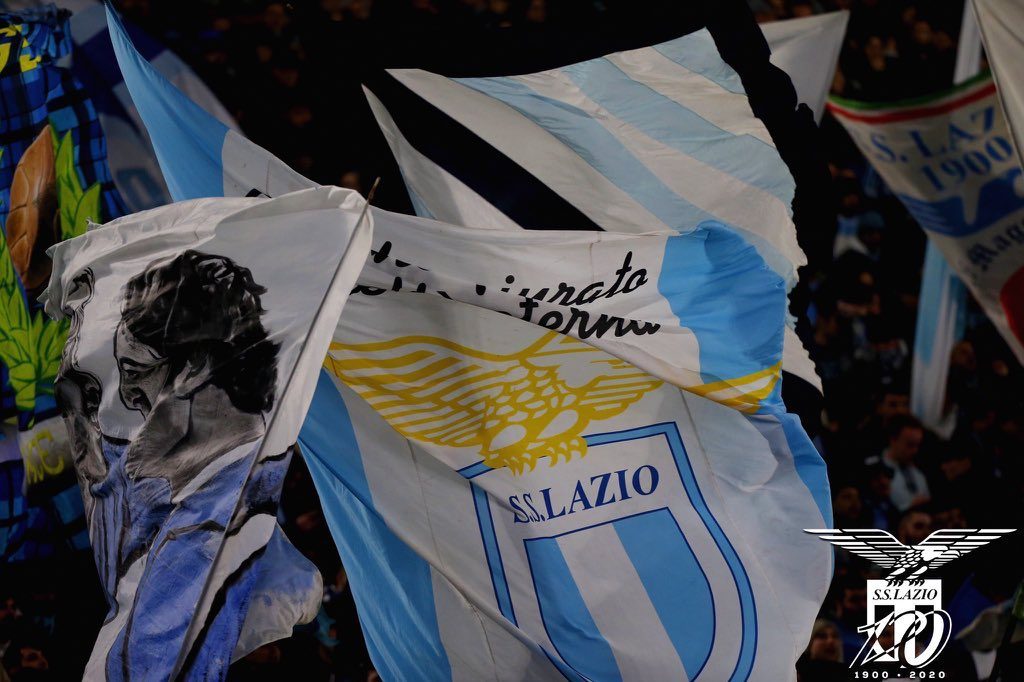 Who is your current favorite Lazio player? Why?
First, important to say, I admire a lot of Lazio players but my favorite has to be Ciro 'The King' Immobile. Why? First, he is from Italy and is an Italian national team player. For me, Italian's are the holy people and Italy is the Holyland, so I respect them a lot. Second, his effort, ambition, and passion are unparalleled. As a result, he is in the lead to receive the European Golden Shoe and he has put Lazio's name on the global stage. Finally, he has the strongest connection to the fans and to Inzaghi; it's priceless.
Who is your all-time favorite Lazio player? Why?
Alessandro Nesta. He is a Lazio and Italy Legend, one of the best defenders that football has ever seen, and the player who made me stop hating the number 13 (for me, it was a number of 'bad luck' before Nesta).
Do you have a favorite Lazio memory? If so, what is the memory?
My favorite memory has to be my first visit to Italy in April 2018. While I was there, I watched the Derby della Capitale, and the Stadio Olimpico was just magical… I was not even disappointed that the match ended in a 0-0 draw.
Do you have a favorite Lazio match? If so, which match and why?
If I had to choose, it would be the 1- 0 victory against Manchester United to win the European Super Cup. It was the first Lazio match I watched and the one that made me love this club.
Do you have a favorite Lazio jersey? If so, which jersey and why?
I really love the 2017/18 away jersey; I purchased it when I went to Italy. It's from the official Lazio store in the Ostia Antica area.
Which one of Lazio's 16 trophies is your favorite? Why?
It has to be the European Super Cup for the same reason that it is my favorite match.
Opinion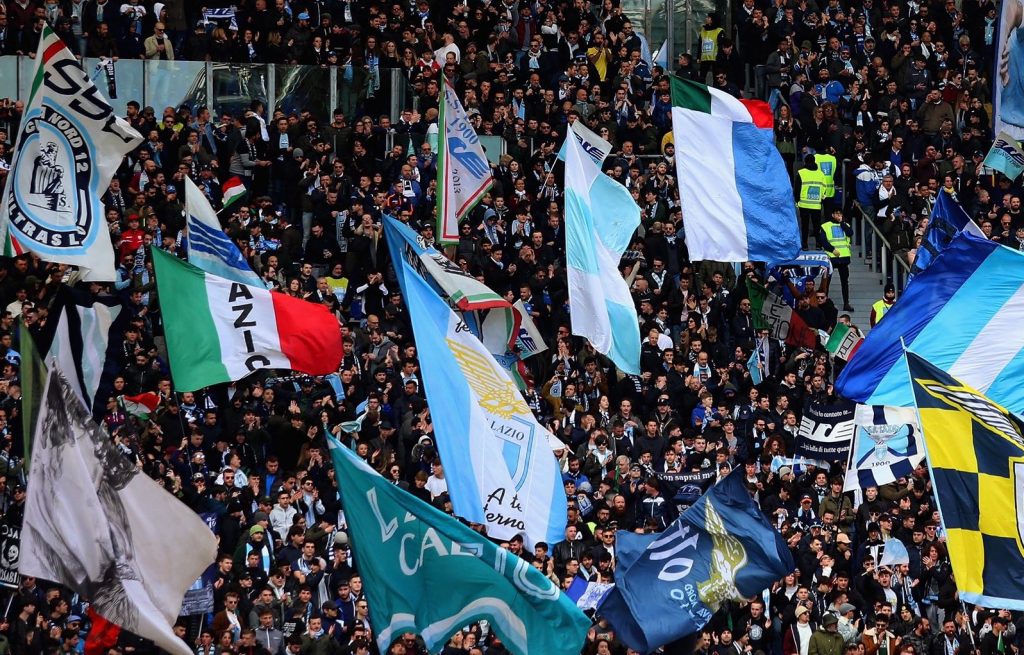 In your opinion, which player has been the 'biggest disappointment' in Lazio's history? Why?
Gaizka Mendieta, for the simple reason that he came to Lazio as a 'big name' but could not play well at Lazio…
In your opinion, which player has been the best 'surprise signing' in Lazio's history? Why?
Miroslav Klose. First, I love this guy. He was an amazing striker, very professional, and very humble. Second, he came to Lazio as a very famous player when they were not that good; it was surprising. Finally, he was also supposed to be out of his prime; however, with his passion, he continued to perform magnificently. 
In your opinion, which player has been the 'best signing' in Lazio's history? Why?
Hernán Crespo. Why? He was unstoppable, sharp, and if not for the financial collapse in 2004, he would have broken a lot of Lazio's records.
Which current Lazio player do you feel is the most valuable to the team? Why?
Immobile. As I said before, with his statistics alone, he continues to put Lazio's name on the global radar; he is actually making the club more popular and loved, and as I said before, the club is above all.
If you had to choose between one or the other, would you keep Luis Alberto or Sergej Milinkovic-Savic? Why?
Milinkovic-Savic. Why? In addition to the fact that he is younger, he's rarer to find a replacement for and, in my opinion, is one of the top five players in his position in the world.
Should Simone Inzaghi leave Lazio, who would you next like to see managing the club next?
He shouldn't ever have to leave. He is perfect for the club and he is a Laziale who has engraved himself in Lazio's history. However, if for some reason he leaves, I want to see some other Laziale there such as Alessandro Nesta.
Are there any players that you specifically want Lazio to sign? If so, which players and why?
Well… Eden Hazard is my favorite football player in the world. He is top class. It's unlikely to happen ever, but it's a dream that could potentially come true one day due to our magical Sporting Director Igli Tare.
What position do you think that Lazio needs to reinforce the most ahead of the 2020/21 season? Why?
The backline. Although we have the amazing Francesco Acerbi (who will be good for another year or two) and the young Luiz Felipe (who has continued to grow), Stefan Radu is way past his prime.
Final Words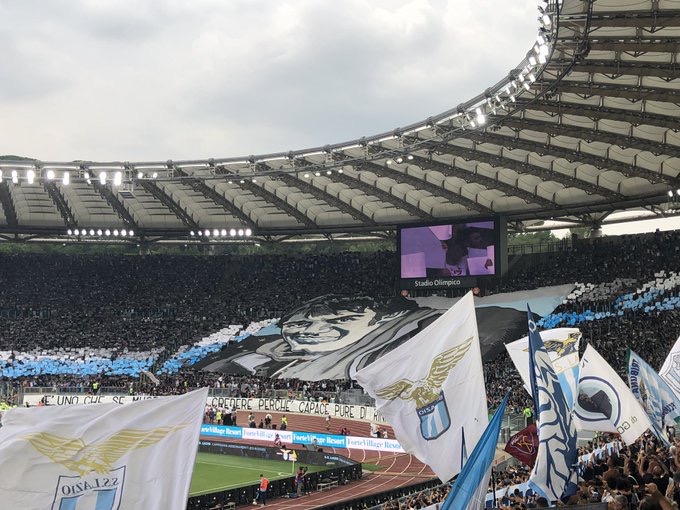 Is there anything else that you would like to add regarding your experience with Lazio?
I'm not a regular Biancocelesti fan. Before I fell in love with football and Lazio, I fell in love with Italy. This started when I was 8-years-old as a result of admiring people such as Leonardo Da Vinci and Monica Belucci, Italian cuisine, and the country's history.
The first-ever football player that I admired was Alessandro Del Piero, the second player was Francesco Totti (because for me, he is one of the best Italian footballers to ever play the game, despite playing for Roma, Lazio's rivals), and the third player was Alessandro Nesta.
In regards to Roma, I really don't hate the club. I also admire Daniele De Rossi for the same reason as I admire Totti. I believe Lazio and Roma's rivalry only exists when they are playing against each other. Outside of this, the players of each club represent the amazing Capital of Italy.
To live in Israel and also be a Lazio fan is not that simple… It is clear that the club has a Fascist history, but it is like a mark that needs to be cleaned and wiped away because some of the previous political movements are that not relevant anymore…
I find myself protecting the club almost every time I talk about them. I try my best to do an amazing marketing job, telling people Lazio's real history, explaining the lies that can be spread easily by most of the media, and tell them about the amazing job that the club has done – and continues to do – on a regular basis. 
I also want to personally thank several club executives. The first person is President Claudio Lotito for taking the club out of bankruptcy. In his era, Lazio have secured 50% of its trophies, and maybe there will be more to come this season… The second person is our magical Sporting Director, Tare. One of the best Sporting Director's in the world, he has amazing skills to be able to identify top talent and prepare for the future; he is a direct reason why Lazio has continued to grow and improve. The final person is the maestro and true Laziale, Manager Simone Inzaghi. I must admit that I was not happy about his appointment as Lazio's manager; I was skeptical as I wasn't sure about how he would do. However, now I'm glad to say that I'm so happy that you proved me wrong. I hope that he will be able to continue his journey with the club as long as possible and that he is aware of how proud he makes Lazio fans all around the world.
Finally, if this article is seen by any official(s) of Lazio, I want to propose an amazing idea that I have; after COVID-19 has passed, I want to propose a friendly match between Lazio and Maccabi Haifa Football Club, a team I have a connection with. I believe that this kind of match, held in Israel, will show the entire world that Lazio is not associated with anything (comments, rumors, statements) related to racism or fascism that a handful of so-called 'Lazio fans' may exhibit.