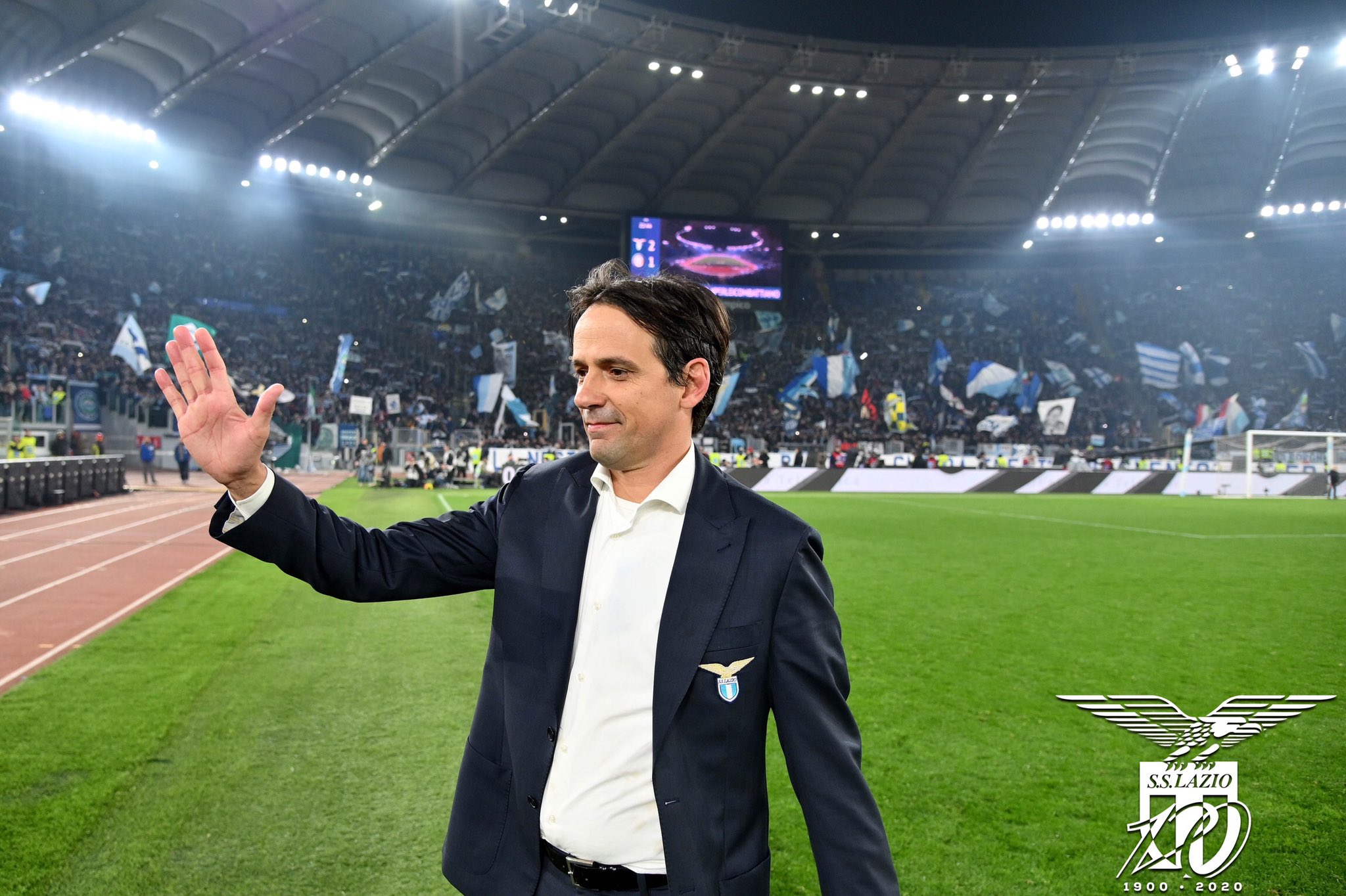 Lazio head coach Simone Inzaghi has given a lengthy interview to Italian newspaper La Gazzetta dello Sport about the club's 1999/00 Scudetto win, reliving the moment and looking ahead to the dreams of Lazio fans everywhere for a shock league win this season:
"It was a unique and incredible story. It seemed an impossible feat. It was even more beautiful to win like that, at the end of an endless day.

"We were in the dressing room, waiting for the result of Perugia and the people remained in the stands. At the beginning, we had hope, but without being illusional. In March, we were nine points behind Juve. It was almost crazy to believe in a comeback. But things changed. We then trailed them by six and then only three with the win at Delle Alpi in the direct meeting with the Bianconeri.

"We started to believe it, also because Juve was slowing down. We were three behind and with a draw in Florence, we slipped to minus five again before we made it a two-point gap with two rounds remaining. It was extraordinarily important. Lazio had only one Scudetto, the one with Maestrelli, and 24 years had passed. To win it back after that long was extraordinary. In fact, even today, the fans remember it with the same enthusiasm of that time.

"This season? It would be something wonderful, the highest point of a journey we started four years ago and has already given us a lot of satisfaction. I would be proud to bring this team to the top, but just fighting for certain goals is an extraordinary thing."
With two decades having passed since Lazio last lifted the Scudetto, we can only dream that history repeats itself and the Biancocelesti pip Juventus in a dramatic climax to the season.