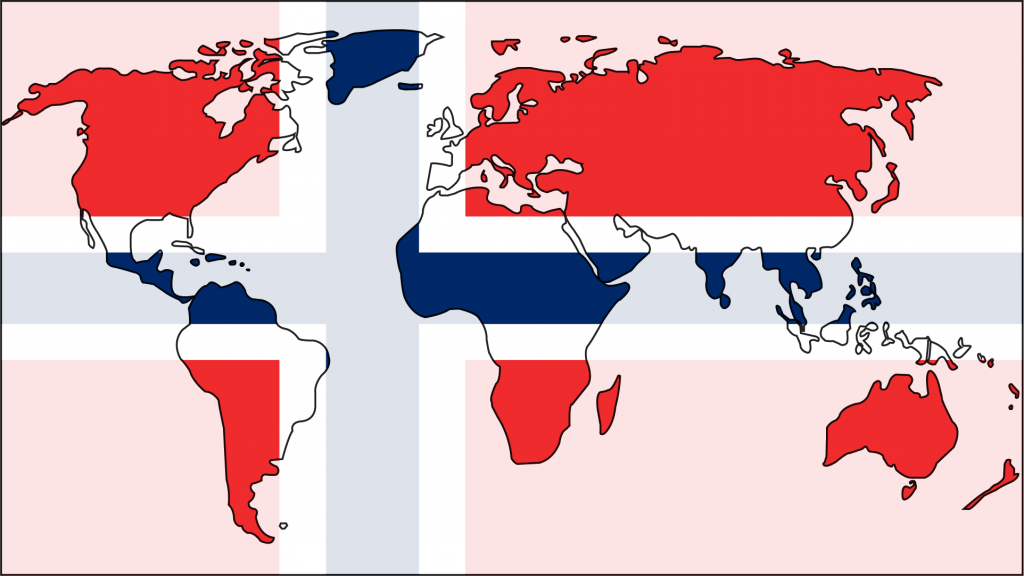 Although Società Sportiva Lazio is based in Rome, Italy, its followers spread to all corners of the globe. It is for this reason that Laziali Worldwide was created. Through online interviews prepared and conducted by The Laziali, supporters of the Italian Serie A football club worldwide will not only be able to share their stories but also be able to connect with other fans of La Prima Squadra della Capitale. Below, The Laziali's complete interview with Magnus Møller from Norway.
Background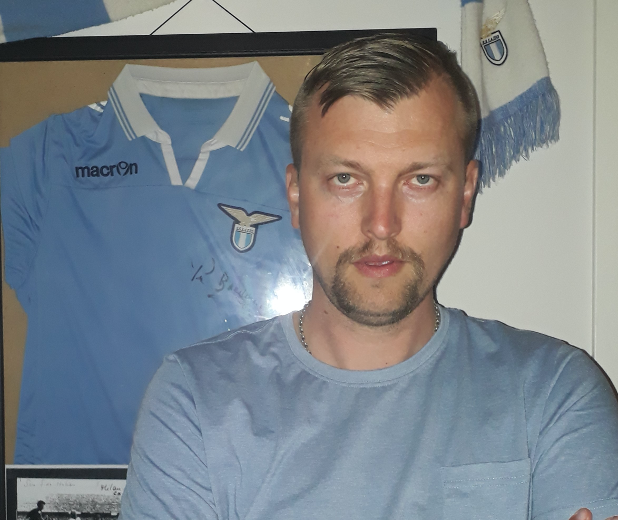 What is your name?
My name is Magnus Møller.
Which city and country are you from?
I am from Skien, Norway.
How long have you been a Lazio supporter?
I have been following Lazio since I was a kid, but I suppose it really took off in 2013. My wife and I went on a trip to Rome, and I managed to get to the Lazio-Juventus match at the Stadio Olimpico. Although Lazio lost, soon after established a strong connection to the club.
How did you become a Lazio supporter?
As a young boy, I remember the team of the nineties, especially with Paul Gascoigne arriving in 1992, and the brilliance of Giuseppe Signori.
Based on your understanding, how would you describe the size of the Lazio fanbase in your location?
I'd guess there are at least a couple of hundred followers in Norway. The fact is, English football is much bigger in Norway, and most of the ones who follow Italian football support the big clubs, such as Milan and Juventus. 
Does your locality have a Lazio club where fans can gather to view matches? If so, do you participate? If not, would you be interested in establishing one?
That would be in one of the pubs in the Capital (Oslo). However, I live in a relatively small town and don't know of a single Laziale in it apart from myself.
Favorites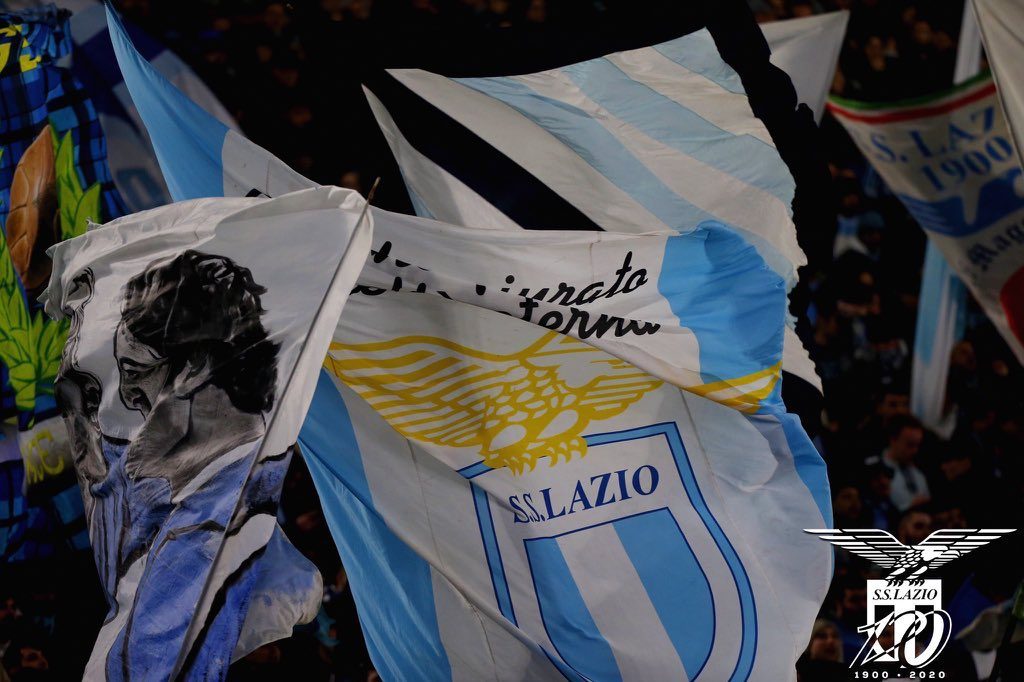 Who is your current favorite Lazio player? Why?
Sergej Milinkovic-Savic. He is a perfect blend of elegance and strength. He's got everything you want in a modern footballer, and Lazio is lucky to still own him. 
Who is your all-time favorite Lazio player? Why?
My all-time favorite is not one of the usual greats. I have a soft spot for Miroslav Klose. I loved watching him perform at such a high level at the end of his career.
Do you have a favorite Lazio memory? If so, what is the memory?
The 2013 Coppa Italia final. Sinking Roma – that was like something you could only dream of.
Do you have a favorite Lazio match? If so, which match and why?
The 2013 Coppa Italia final. The Senad Lulic strike happened in the best moment of the match.
Do you have a favorite Lazio jersey? If so, which jersey and why?
I like nice, simple, and clean kits. My favorite ones are probably the 'Banca Di Roma' kits of the early nineties.
Which one of Lazio's 16 trophies is your favorite? Why?
I'd have to say the Scudetto of 1999/00. The culmination of this great generation, and a result of a substantial investment in the club. If it wasn't for this title, the club would still be viewed as a failure.
Opinion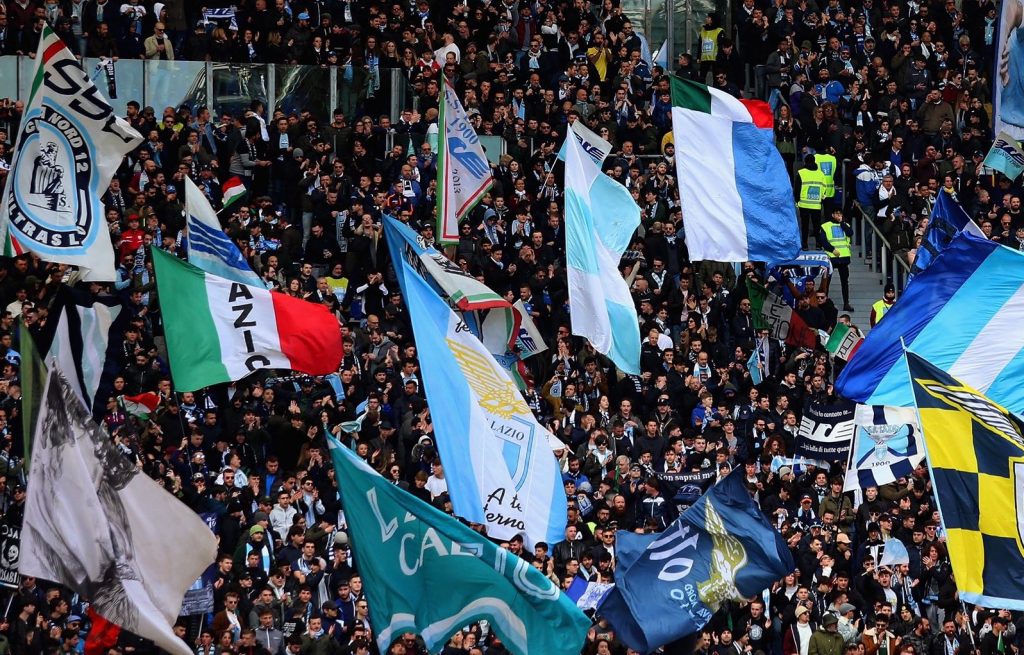 In your opinion, which player has been the 'biggest disappointment' in Lazio's history? Why?
Gaizka Mendieta, without a doubt. Lazio splashed out a large sum of money to sign him, making him the most expensive Spanish player at this moment in time. Lazio signed him in competition with Real Madrid, and expectations were high. It was a bad deal for all parties though. Mendieta never settled in Rome and was described by Lazio fans as a 'terminally ill patient'.
In your opinion, which player has been the best 'surprise signing' in Lazio's history? Why?
I'll pick one of my one favorites from recent times. Ciro Immobile was sold to Lazio as some kind of 'damaged goods'. After bad spells at Borussia Dortmund and Sevilla, Ciro has emerged as one of the best strikers in Italy, if not in all of Europe. His style of play fits perfectly with the tactics of coach Simone Inzaghi.
In your opinion, which player has been the 'best signing' in Lazio's history? Why?
The best signing in history? I'm torn between a couple of players, but I think it would be right to say Giorgio Chanaglia. He led Lazio to a Scudetto in 1973/74 as top scorer and is one of the club legends.
Which current Lazio player do you feel is the most valuable to the team? Why?
Again, both financially and football-wise, Milinkovic-Savic is the most valuable asset of the club. If he were to be sold, the club should not accept anything below £100 million. He controls a lot of the game both defensively and in the attack.
If you had to choose between one or the other, would you keep Luis Alberto or Sergej Milinkovic-Savic? Why?
Milinkovic-Savic all the way.
Should Simone Inzaghi leave Lazio, who would you next like to see managing the club next?
I hope he never leaves. Inzaghi has shown over time that he deserves a lot of trust. He has perfected Lazio's style of play to fit the best traits of our best players. Lazio are the best in the league when it comes to counter-attacking. If Inzaghi stays, Lazio could be UEFA Champions League qualifiers for years ahead. If he were to leave though, I would like to see Diego Simeone make a return to Lazio.
Are there any players that you specifically want Lazio to sign? If so, which players and why?
Well, from a somewhat realistic view of who the club could sign, If Lazio could sign Sandro Tonali from Brescia, that would be a real investment in the future. However, Tonali – described by Andrea Pirlo as the biggest talent in Italy – will surely be picked up by one of the 'giants' in Italy.
What position do you think that Lazio needs to reinforce the most ahead of the 2020/21 season? Why?
If we keep our most important players, I would still like to give Ciro Immobile a bit more competition upfront and bring in a young striker to come off the bench. Lazio also needs more pace on the flanks in defense and midfield. Stefan Radu and Senad Lulic are soon ready for retirement. 
Final Words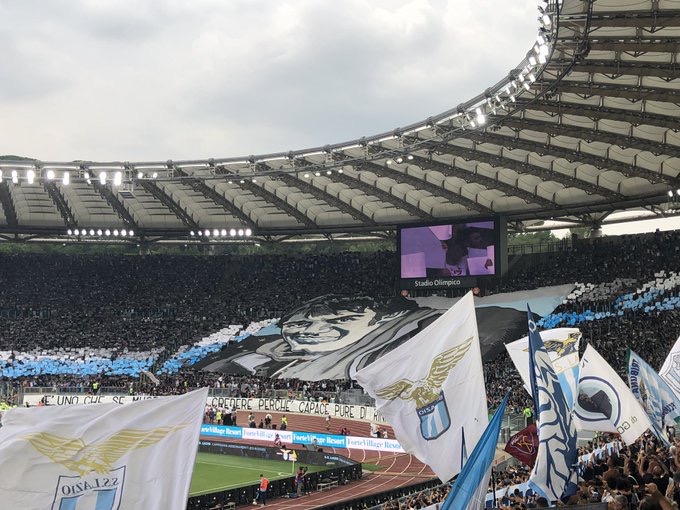 Is there anything else that you would like to add regarding your experience with Lazio?
I was lucky enough to meet former Lazio striker Per Bredesen a few years ago. Bredesen signed for Lazio in 1952 and spent three seasons in the capital. He was known as 'Gli Albini' for his blonde hair; he is the first Norwegian to ever win a Scudetto in Italy (with Milan).