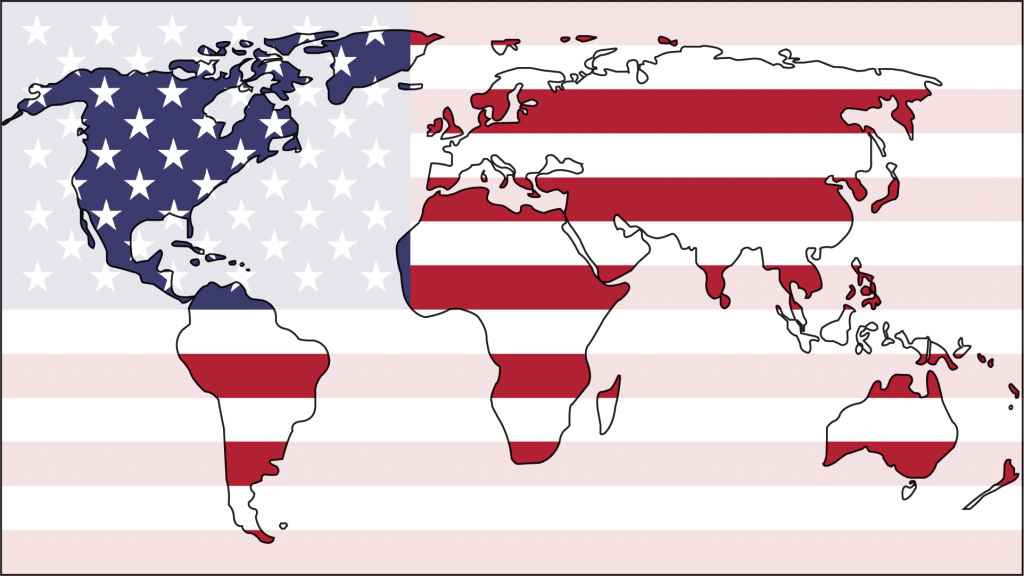 Although Società Sportiva Lazio is based in Rome, Italy, its followers spread to all corners of the globe. It is for this reason that Laziali Worldwide was created. Through online interviews prepared and conducted by The Laziali, supporters of the Italian Serie A football club worldwide will not only be able to share their stories but also be able to connect with other fans of La Prima Squadra della Capitale. Below, The Laziali's complete interview with Shawn McIntosh from the United States of America.
Background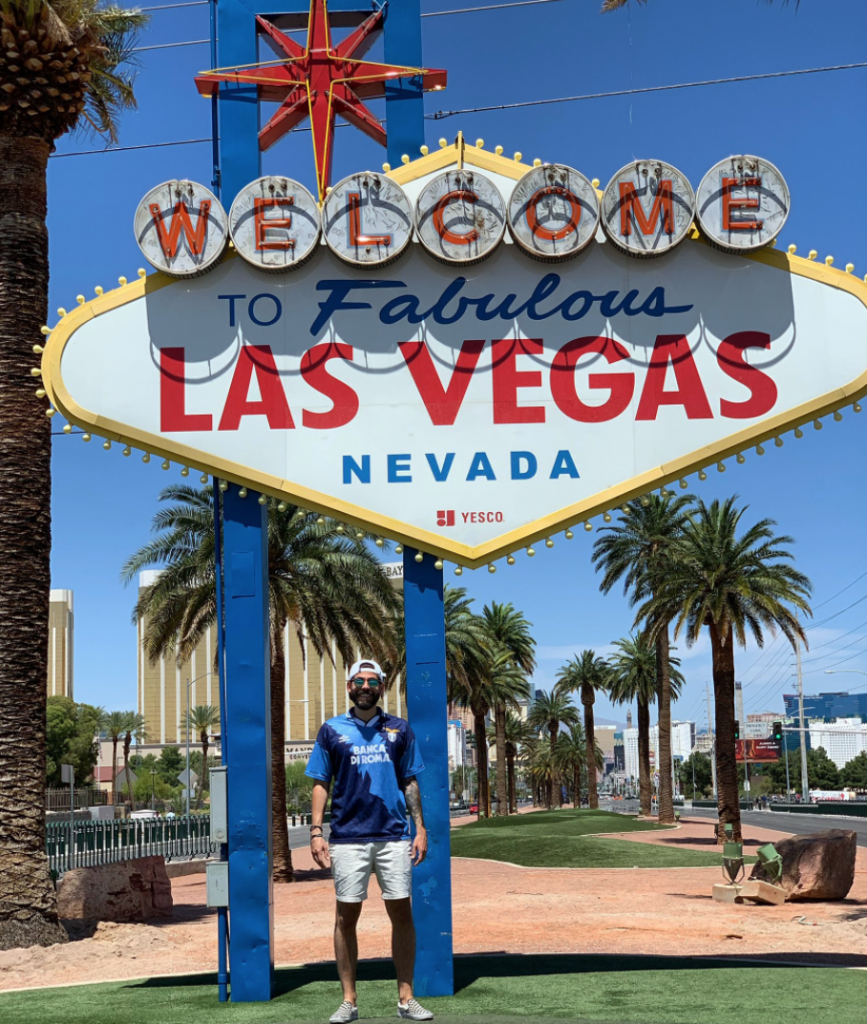 What is your name?
Shawn McIntosh.
Which city and country are you from?
I currently live in Las Vegas, Nevada but I spent most of my childhood growing up in various cities in Italy before permanently moving to the US after high school. I spent significant time in Napoli, La Maddalena, Catania, and Gaeta. My family is mostly from Gaeta, Lazio on my mother's side.
How long have you been a Lazio supporter?
I was born a Laziale. 
How did you become a Lazio supporter?
My family is from the Lazio region and we are all Laziali. It was only a matter of me continuing on with the smart choice.
Based on your understanding, how would you describe the size of the Lazio fanbase in your location?
The Lazio support in Las Vegas is very small. Serie A, in general, does not have a huge following in Las Vegas. As I know it, there is only an Atalanta Club and Lazio Club here. 
Does your locality have a Lazio club where fans can gather to view matches? If so, do you participate? If not, would you be interested in establishing one?
There is a Lazio Club here in Las Vegas, known as Las Vegas Laziali (@LVLaziali). I founded the club upon moving here in 2018. I had previously founded the Lazio Club in Houston, Texas that grew to the strong support of 30 or so members. We are a small bunch here in Las Vegas, but I love growing the passion for Lazio and bringing in new members to watch matches.
Favorites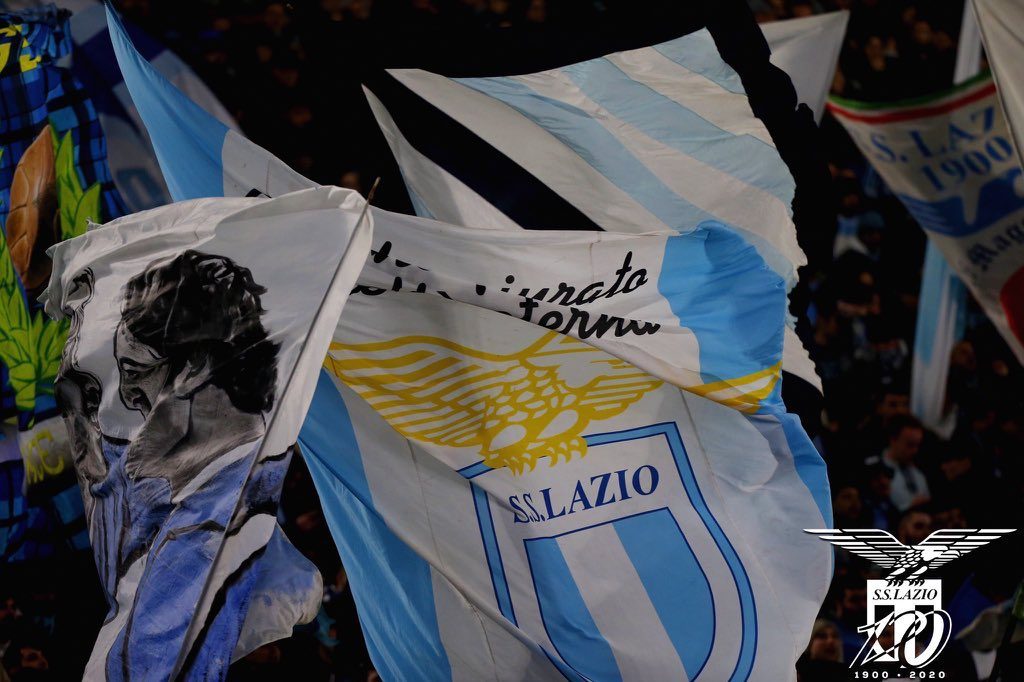 Who is your current favorite Lazio player? Why?
Ciro Immobile. I love the way he plays the forward position. He's not simply a goal poacher, but he is someone that consistently puts pressure on a defense with his effort. His ability to rack up assists, along with his outlandish goal-scoring efforts, make it easy to love him. I also appreciate the passion he exhibits for la maglia della Lazio.
Who is your all-time favorite Lazio player? Why?
Nesta and Ciro. Nesta was Lazio. Besides the fact that Nesta was a top 3 player of all time at his position, he was a leader and he was a Roman. Ciro has already become one of my favorites for all the reasons I previously listed. Ciro has helped lift Lazio back to a position where Laziali can be proud. 
Do you have a favorite Lazio memory? If so, what is the memory?
Winning the Scudetto in 2000. It's been the only one during my lifetime and what a moment it was!
Do you have a favorite Lazio match? If so, which match and why?
May 26, 2013. No explanation needed.
Do you have a favorite Lazio jersey? If so, which jersey and why?
My favorite from a nostalgia standpoint is the 2000-01 home jersey.  This jersey – designed by Puma – displayed the Scudetto patch and the Coppa Italia coccarda, reminding me of our double and the heights that this club is capable of. From a pure aesthetics angle, La Maglia Bandiera is the best.
Which one of Lazio's 16 trophies is your favorite? Why?
It's easy to say the 1999-00 Scudetto or even the 2013 Coppa Italia; but for the sake of taking a different approach, I'll say the 1999 UEFA Super Cup. I quite enjoy holding this victory over the many Manchester United supporters I know. This was perhaps United's greatest club and our victory really solidified Lazio's place among giants. It was also our second piece of European hardware, of which AS Roma still has none. 
Opinion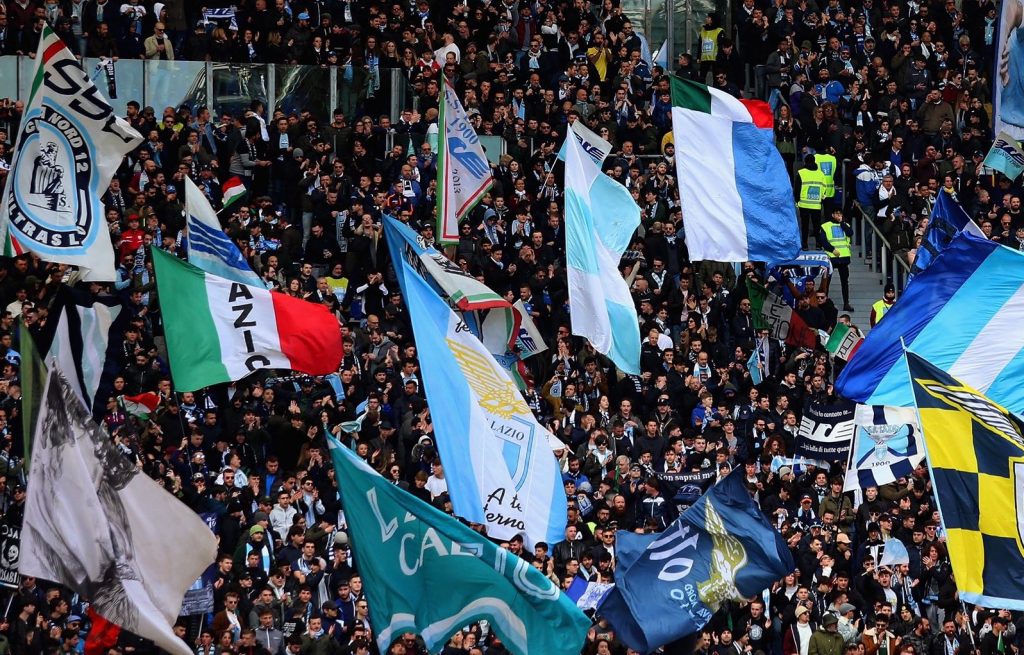 In your opinion, which player has been the 'biggest disappointment' in Lazio's history? Why?
Gaizka Mendieta. He was our most expensive transfer ever and lasted a whopping one year at Lazio. He was brought in to fill in the massive departures of Pavel Nedved and Juan Sebastian Veron. The expectations were high, as was the disappointment. He failed to even register a single goal.
In your opinion, which player has been the best 'surprise signing' in Lazio's history? Why?
The signing of Miroslav Klose, who came to Lazio from Bayern Munich on a free transfer, was quite surprising. The status of Klose as an icon, on top of the fact that he was a free transfer, made it quite shocking to see him land at Lazio. 
In your opinion, which player has been the 'best signing' in Lazio's history? Why?
Ciro Immobile. His stock had dropped after 2 less than stellar spells at Dortmund and Sevilla and nobody could have expected this level of output at Lazio. For a transfer of $11 million, Ciro is one of the best bargains in the game. He'll go on to reach club icon status if he hasn't already.
Which current Lazio player do you feel is the most valuable to the team? Why?
The two most valuable players are Ciro Immobile and Acerbi. Both have proven to be our most consistent players. Not only are they always fit, and in the lineup, but their play is consistently at a high level. 
If you had to choose between one or the other, would you keep Luis Alberto or Sergej Milinkovic-Savic? Why?
Sergej Milinkovic-Savic. SMS is a rare talent. His box to box ability, physicality, and impact on both the offensive and defensive sides make him a tougher player to replace. 
Should Simone Inzaghi leave Lazio, who would you next like to see managing the club next?
Diego Simeone. Bring him back home!
Are there any players that you specifically want Lazio to sign? If so, which players and why?
I'd love to see Lazio sign Christian Pulisic from Chelsea. Pulisic is the US' top young player and had proven to be quite a player while at Dortmund. He's failed to take the next step at Chelsea, but much of that is due to inconsistent playing time. I do believe he can be a great player, but much of my desire to sign him come from a marketing perspective. The signing of Pulisic would draw American media and attention, which would go a long way in elevating Lazio's brand and global reach. Selfishly, I'd love to see Lazio tour North America as well.  
What position do you think that Lazio needs to reinforce the most ahead of the 2020/21 season? Why?
In order for Lazio to compete in Champions League, I'd like to see them reinforce our backline with a CB to pair with Acerbi. We also need to seek a replacement on the left side for Lulic and of course a Vice-Immobile. 
Final Words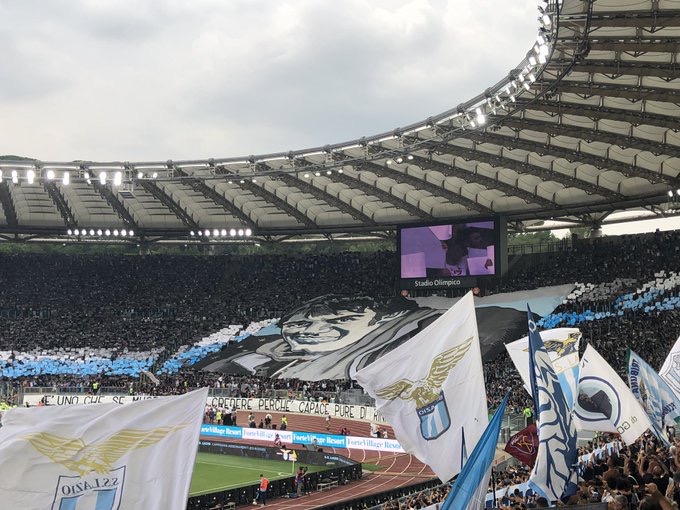 Is there anything else that you would like to add regarding your experience with Lazio?
This club is a beautiful one and one that is unfairly depicted by the media and many football supporters that have little to no experience with the club, Serie A, or real Lazio fans. It breaks my heart to see Lazio and its fans painted in a brush that is far from fair and far from reality. Unfortunately, football culture has its dark corners; and Lazio is no exception; however, the vast majority of Laziali condemn all acts of injustice and ignorance. Outlets like Twitter have gone a long way in connecting football fans from around the world to Lazio fans; and I believe this has helped shine a light on the many positive things about our club and its supporters.