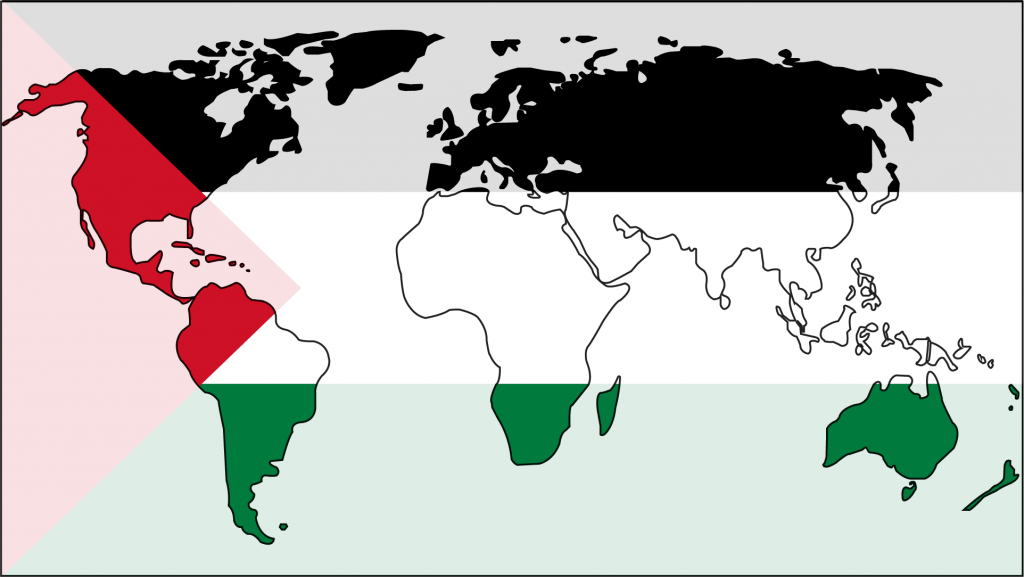 Although Società Sportiva Lazio is based in Rome, Italy, its followers spread to all corners of the globe. It is for this reason that Laziali Worldwide was created. Through online interviews prepared and conducted by The Laziali, supporters of the Italian Serie A football club worldwide will not only be able to share their stories but also be able to connect with other fans of La Prima Squadra della Capitale. Below, The Laziali's complete interview with Tony Ramzi Nassar from Palestine.
Background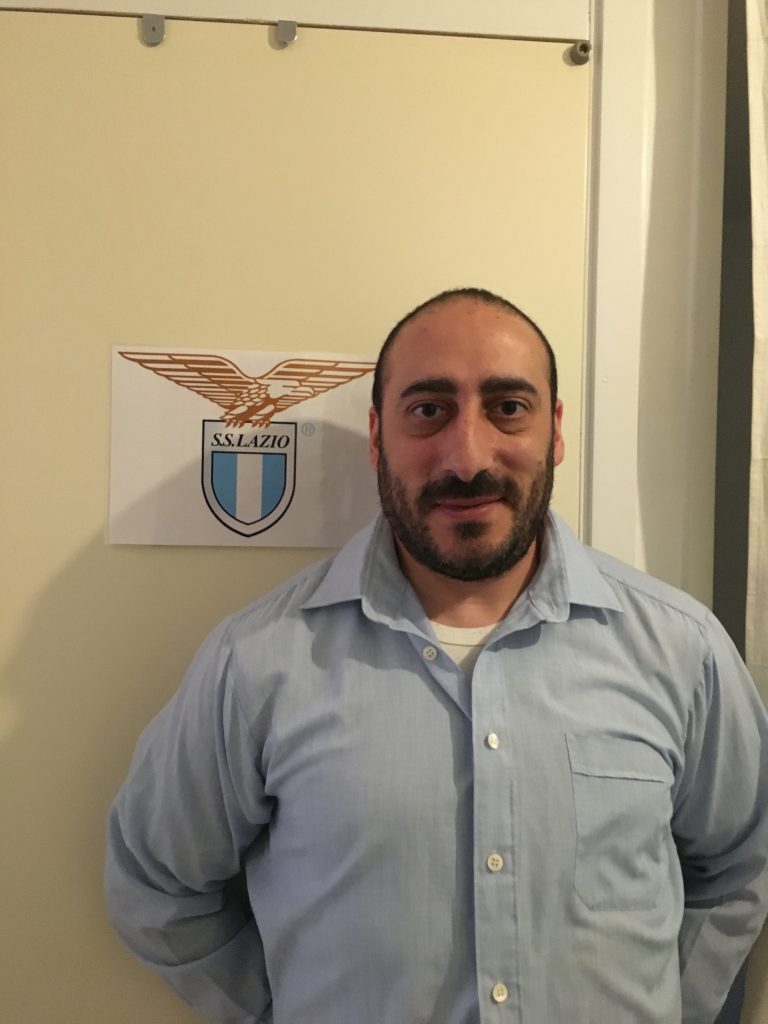 What is your name?
Tony Ramzi Nassar.
Which city and country are you from?
Ramallah, Palestine.
How long have you been a Lazio supporter?
26 years.
How did you become a Lazio supporter?
I got a poster of Giuseppe Signori in a Goal magazine from my visiting cousins (who lived in England); I started to follow the team with the crest he was wearing, the only team I knew of back then (Lazio).
Based on your understanding, how would you describe the size of the Lazio fanbase in your location?
It's difficult to say but I'd guess maybe 50 people in Ramallah. Seeing people wear Lazio jerseys on the regular in my area is becoming more and more common nowadays.
Does your locality have a Lazio club where fans can gather to view matches? If so, do you participate? If not, would you be interested in establishing one?
No, not really. People gather to watch Serie A though, many follow richer teams because they've had a favorite player who represented Juventus, Milan or Inter. For example, when Ronaldo (Il Fenomeno) visited Ramallah with a keffiyeh, many became Inter fans. When Lazio fans waved Palestinian flags and banners such as 'Free Gaza, Non Mollare Mai Palestina', they also gathered a lot of fans here. I don't know any 1927 fans (Roma) though; I have never seen anyone wearing their shirt on Ramallah streets. Yes I'd love to establish one, but we're still an underdeveloped country, and people have many problems and are struggling every day to survive; we're not that free to do whatever pleases us and we're living a life under siege…
Favorites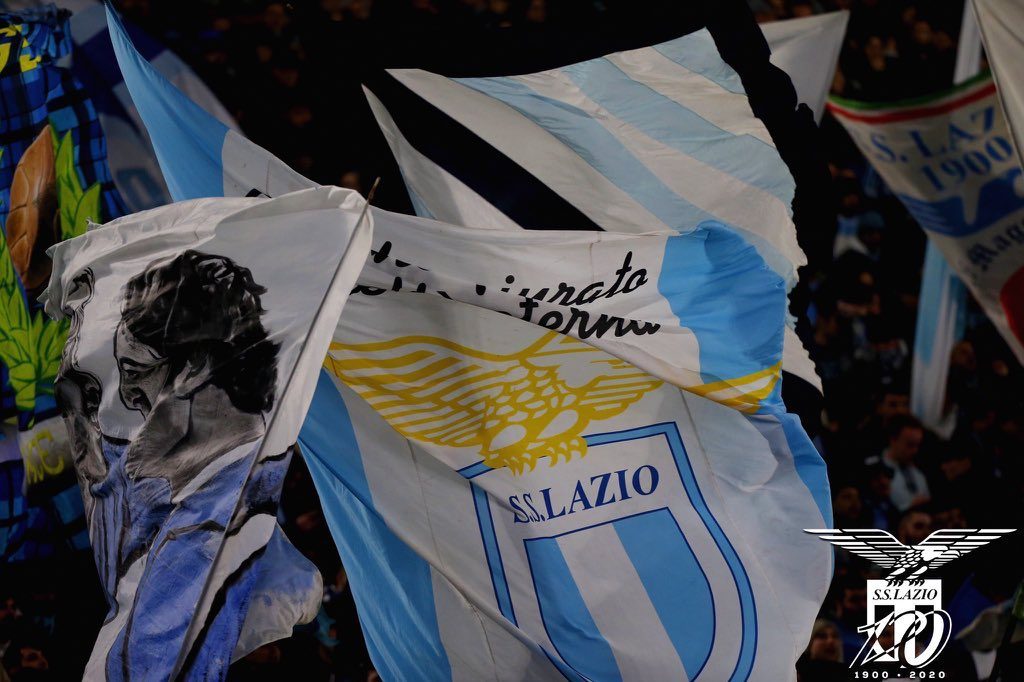 Who is your current favorite Lazio player? Why?
Ciro Immobile, because he is one of few who decreased his salary to wear our shirt and does it with the heart of a warrior. Senad Lulic and Stefan Radu must also be mentioned (and deserve respect) because they turned down richer clubs and more lucrative offers to stay with us and fight for our jersey.
Who is your all-time favorite Lazio player? Why?
Besides Signori, who made me start following this team (when he came from Foggia with 11 goals and went on to became the only player in Lazio history to be the Serie A top goalscorer three times), I have to say Matías Almeyda because he was a real warrior and a terrific footballer. Whenever he was fouled, he just got back up and continued to fight and always gave 100%. Sven-Göran Eriksson said in an interview that Almeyda was his MVP in the Scudetto season and Alessandro Nesta once said he was the best midfielder he ever played with in his career; I agree with both statements.
Do you have a favorite Lazio memory? If so, what is the memory?
The Scudetto, of course, because we'd been so close year after year; in the 1998/99 season we were about to win the Scudetto but were frog leaped by Milan on the last day… In the 1999/00 season, we really deserved it as we had the best team in the world.
Do you have a favorite Lazio match? If so, which match and why?
The latest Supercoppa against Juventus in Riyadh because it was the second 3-1 victory over them within a month and because we were the first team in Europe to beat them not once, but twice in the year. Besides Juventus, we are the only team in Italy that has won trophies recently despite at least four teams being above us economically in Italy…
Do you have a favorite Lazio jersey? If so, which jersey and why?
The 2018/19 home jersey because it is an aesthetic masterpiece.
Which one of Lazio's 16 trophies is your favorite? Why?
The 1997-1998 Coppa Italia, won against Milan. This trophy was the first trophy with Lazio I ever experienced and the happiness I felt back then was indescribable. However, I was even more thrilled when we finally won the Serie A, so it has to be the Scudetto. In addition, the Coppa Italia final against Roma (with the Senad Lulic 71′ goal) is right there on top as well.
Opinion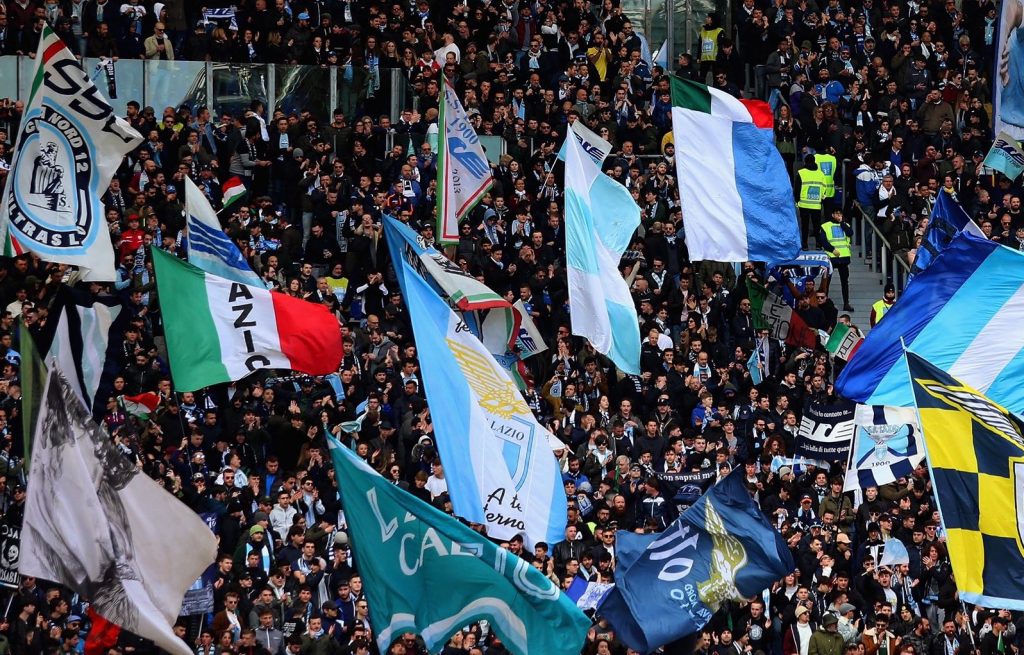 In your opinion, which player has been the 'biggest disappointment' in Lazio's history? Why?
Gaizka Mendieta. First, he cost too much. Second, he came in to be the successor to Juan Sebastián Verón (after he was sold) but failed; he couldn't fill anyone's shoes and just couldn't perform the way he did at Valencia. He was an icon for the start of our decrease…
In your opinion, which player has been the best 'surprise signing' in Lazio's history? Why?
Simone Inzaghi, what a surprise he turned out to be!
In your opinion, which player has been the 'best signing' in Lazio's history? Why?
If not Silvio Piola it has to be Signori because the numbers speak for themselves. But I'm convinced Ciro is about to break all those records and become the Lazio MVP of all times.
Which current Lazio player do you feel is the most valuable to the team? Why?
Ciro and Luis Alberto because they create the most lethal attack on the continent, but also Francesco Acerbi because he is the leader that keeps the back tight.
If you had to choose between one or the other, would you keep Luis Alberto or Sergej Milinkovic-Savic? Why?
I'd keep Luis Alberto because he is the king of assists in Europe, he wants to stay, has already tested himself in a "big" club, and found himself at better use right here. He also extended his contract recently saying he has never been as happy as at Lazio calling the team his family. SMS, on the other hand, generates more money, is yet to test his ability at the very top, and is easier to replace with maybe someone like Dominik Szoboszlai. To find someone who provides assists and has grown into the team like Luis Alberto has is not as easy as filling the box-to-box role.
Should Simone Inzaghi leave Lazio, who would you next like to see managing the club next?
I hope he never leaves Lazio. But if he does, it depends on the conditions that Lazio and other coaches are in, at that point. If I can dream big I'd go for Deigo Simeone or Roberto Mancini, but if they were not available I'd try Matías Jesús Almeyda, Juan Sebastián Verón, Sérgio Conceição or Alessandro Nesta. The point is, someone from the Scudetto winning team with a Lazio heart to continue on the 'grinta' Inzaghi created.
Are there any players that you specifically want Lazio to sign? If so, which players and why?
I'd love to see Alessio Romagnoli because he is a supporter of the club, is Italian, and is a left-footed central defender (a position we need to reinforce). In addition, Robin Gosens, because he is one of the best wingbacks in Serie A and is yet to reach his full potential. Lastly, Rolando Mandragora, as he is a young Italian that has spoken positively of joining Lazio and is fit to take over after Lucas Leiva.
What position do you think that Lazio needs to reinforce the most ahead of the 2020/21 season? Why?
We have an aging team and many positions need to be filled; even more so if players were to leave (like Sergej Milinkovic-Savic, Adam Marusic, etc.). We need to sign another left-footed central defender, a left wing-back, a defensive midfielder (to challenge Lucas Leiva), a box-to-box midfielder to either replace Milinkovic-Savic if he leaves or take over as the sub (as Marco Parolo is on his decline), and a backup for Thomas Strakosha.
Final Words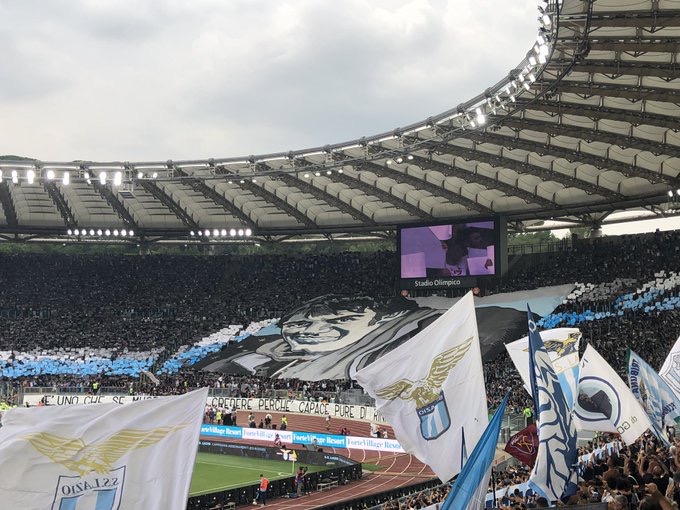 I must say thank you to the Curva Nord for recognizing Palestine as we see our flag present at many games. This has made many fellow Palestinians follow Lazio. Another thing, people are positive Senad Lulic will leave soon. But if we play in the UEFA Champions League next year, I'm sure he is staying. I'm also sure Stefan Radu wants to stay and surpass Giuseppe Favalli to become the most capped Lazio player of all time…