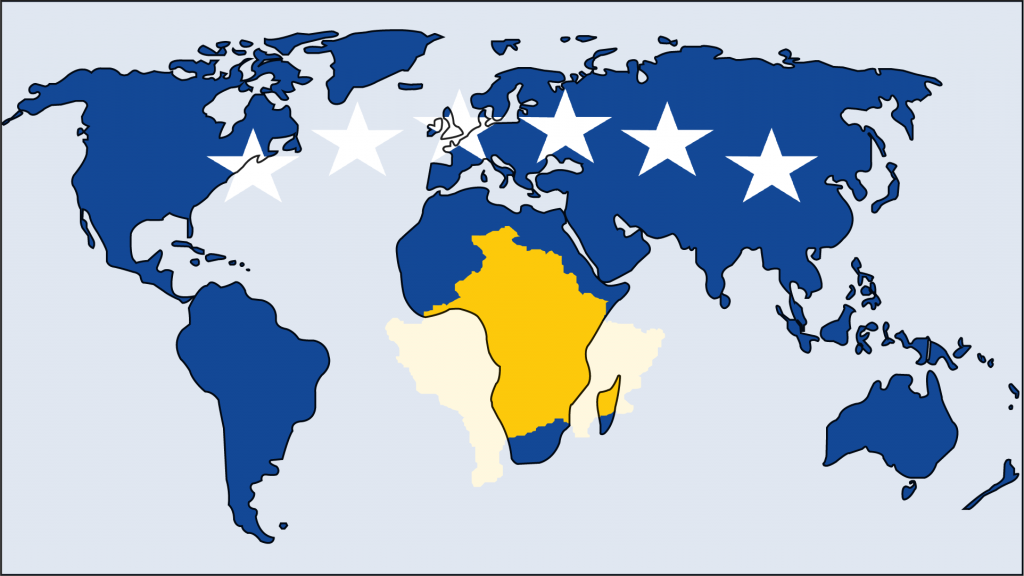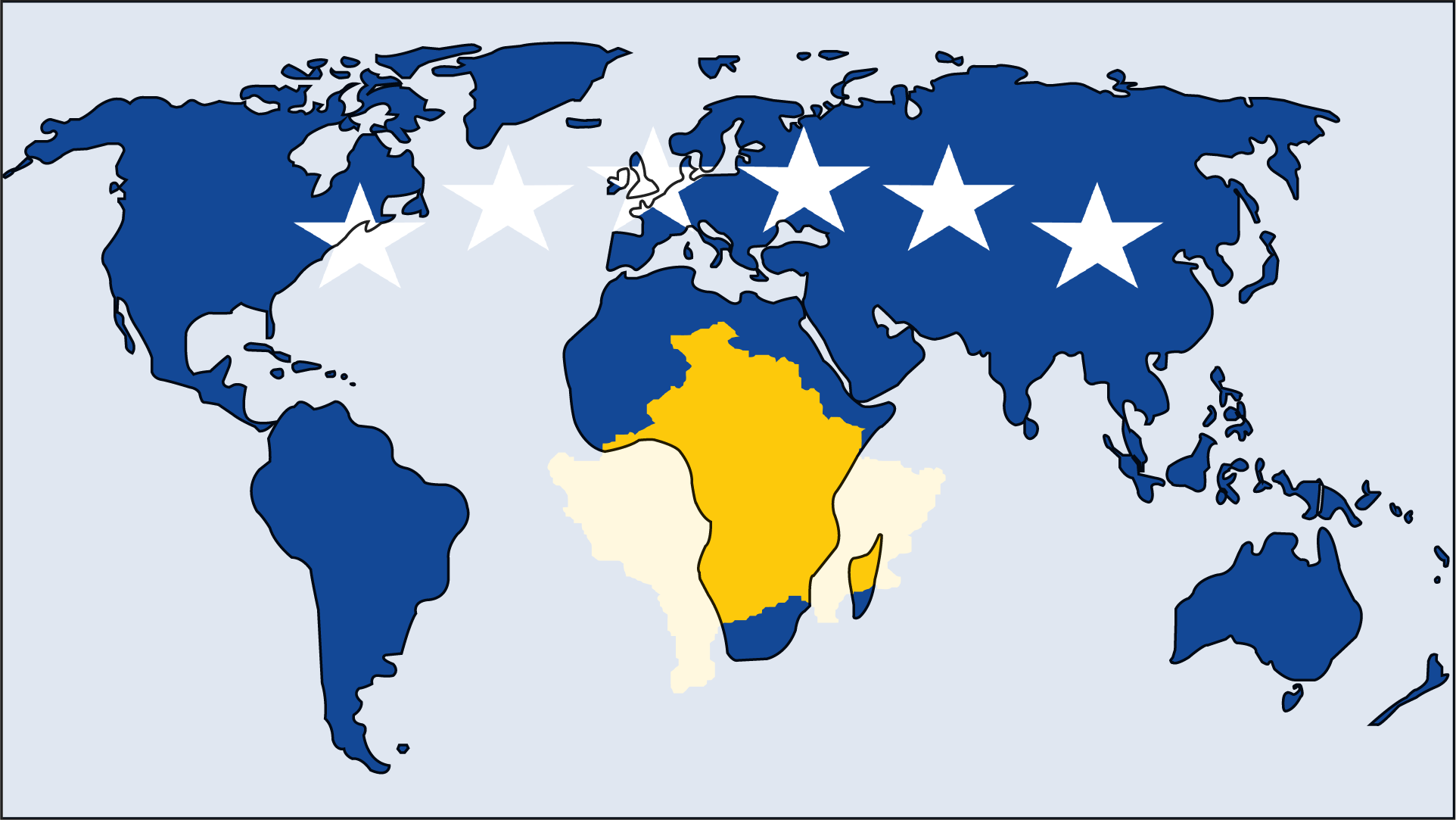 Although Società Sportiva Lazio is based in Rome, Italy, its followers spread to all corners of the globe. It is for this reason that Laziali Worldwide was created. Through online interviews prepared and conducted by The Laziali, supporters of the Italian Serie A football club worldwide will not only be able to share their stories but also be able to connect with other fans of La Prima Squadra della Capitale. Below, The Laziali's complete interview with Amir Selmani from Kosovo.
Background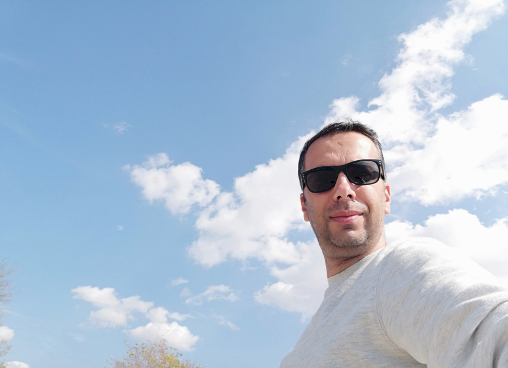 What is your name?
My name is Amir Selmani.
Which city and country are you from?
I'm from Prizren, Kosovo.
How long have you been a Lazio supporter?
I have been a Lazio fan since the 1993/94 season.
How did you become a Lazio supporter?
Coming from a football fanatic family, I have watched a lot of football since a very young age. Serie A at that time was the main league and everyone had their favorite team. As I always root for the underdog teams, my heart would not settle for those big teams from the north. And then I saw Giuseppe Signori in THAT Biancoceleste jersey. My interest grew bigger day after day until one day I realized I had become a Lazio fan.
Based on your understanding, how would you describe the size of the Lazio fanbase in your location?
Unfortunately, there isn't a sizable Lazio fan base in Kosovo. I know some people here and there scattered among Kosovo, but nothing organized.
Does your locality have a Lazio club where fans can gather to view matches? If so, do you participate? If not, would you be interested in establishing one?
I am not aware of a Lazio club where one can watch Lazio matches, hence I do not participate.
Favorites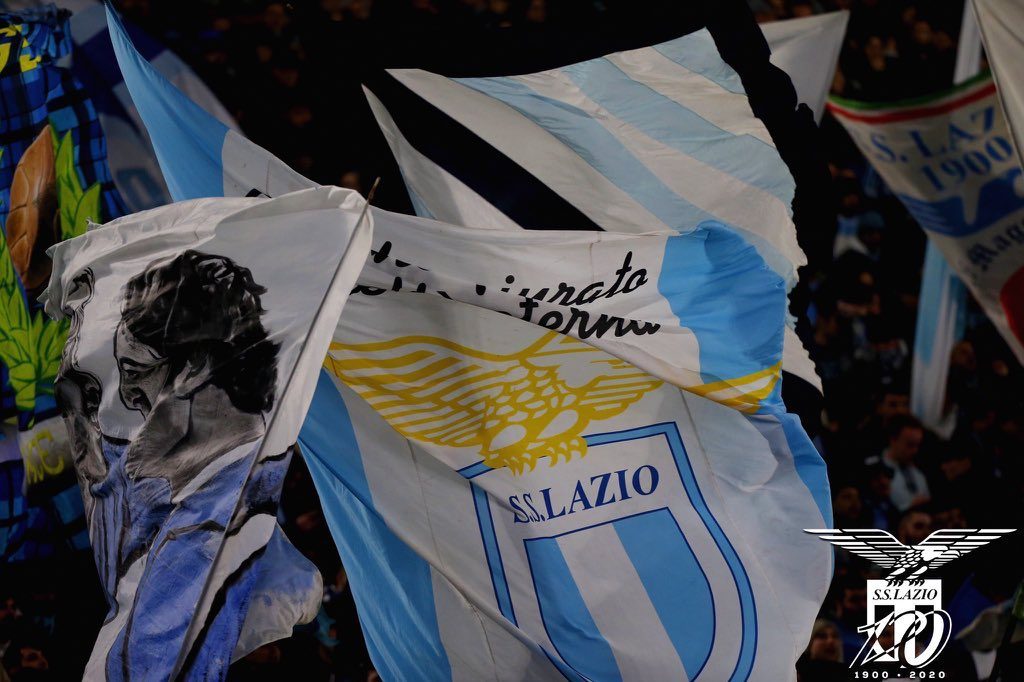 Who is your current favorite Lazio player? Why?
Luis Alberto for being a genius in the middle of the park, for connecting the game, and orchestrating this wonderful football Lazio has been playing in recent years.
Who is your all-time favorite Lazio player? Why?
It's Beppe Signori without a doubt. It was he who caught my eye with his wonderful plays. He is the culprit that I am a Lazio fan ever since. Alessandro Nesta also has a special place in my heart.
Do you have a favorite Lazio memory? If so, what is the memory?
There are many memories, but the Scudetto on May 5, 2000, is the by far the most beautiful and memorable day of my Lazialita. Also, the derby win that was clinched in the final minutes (goals from Valon Behrami and Miroslav Klose for instance) come to mind. Further to that, Senad Lulic's 73rd-minute goal in the derby in the Coppa Italia final was also tremendous.
Do you have a favorite Lazio match? If so, which match and why?
There are many, of course. Historically, it's a 2-2 draw against a powerful Real Madrid in the UEFA Champions League under Delio Rossi. The Stadio Olimpico was really full and we showed that we can cope with the biggest teams in Europe. Recently, that derby Coppa Italia win mentioned in the previous question. That brought a lot of joy (and obviously a trophy).
Do you have a favorite Lazio jersey? If so, which jersey and why?
Because of such a long sentimental connection with the team, all Lazio jerseys are special in one way or another. There is one however which I own and cherish immensely. I think from 2002/3. There is an edition with players signatures; a limited-edition jersey that was not on sale. It was delivered to LazioLand members, meaning Lazio fans residing outside of Italy.
Which one of Lazio's 16 trophies is your favorite? Why?
The Scudetto trophy of 2000 without a doubt. It was so long-awaited. In the previous years, we had lost it to AC Milan at the very end of the season and I thought we would never be in the position to become Serie A champions. But the team under Sven-Göran Eriksson responded in 2000 and brought the title under the most extraordinary and exciting of fashions (Juventus lost to Perugia due to heavy rain in the final round).
Opinion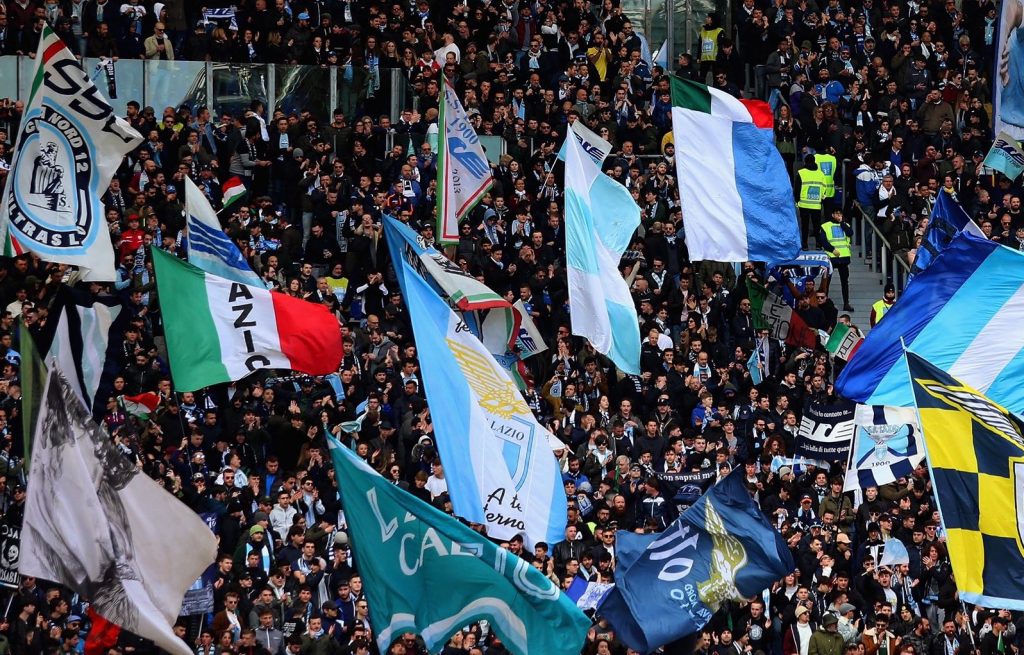 In your opinion, which player has been the 'biggest disappointment' in Lazio's history? Why?
Probably Gaizka Mendieta. He was twice the best midfielder in Europe in Valencia and his arrival meant a lot to Lazio. I liked him a lot, but I guess some things are never meant to be. He was pretty expensive at the time. Now, let me be clear, there are players who performed even worse, but as I said the expectations and the price make Mendieta number one on my list.
In your opinion, which player has been the best 'surprise signing' in Lazio's history? Why?
The list would be very long, especially (in particular) after Igli Tare's arrival. I mean, almost the entire current roster came to Lazio being complete unknowns (Sergej Milinkovic-Savic, Thomas Strakosha) or, if I may say it, failures at their previous teams (Ciro Immobile, Luis Alberto).
In your opinion, which player has been the 'best signing' in Lazio's history? Why?
Well, this is a difficult one! I am going to go with Pavel Nedved. He had a super tournament with Czech Republic that summer, the competition was fierce and then he signed with Lazio. He further went on to become one of my very favorite players to have played for Lazio.
Which current Lazio player do you feel is the most valuable to the team? Why?
I am torn between Ciro and Luis Alberto but will go with Ciro ultimately because of his work ethic and also his goals conversion rate. We are blessed to have both of them – Ciro is top three in goals scored in Europe and Alberto is top three in assists in Europe. So, a difficult choice.
If you had to choose between one or the other, would you keep Luis Alberto or Sergej Milinkovic-Savic? Why?
Luis Alberto. It's simple because with him off form, Lazio cant play well. Remove Luis Alberto and the team will start looking not as sharp. Credit to Inzaghi for withdrawing him to the middle from an initially more advanced position. He did the same what Pep Guardiola did with Kevin De Bruyne. The results are spectacular.
Should Simone Inzaghi leave Lazio, who would you next like to see managing the club next?
Gianni de Biasi. He did wonders with the Albanian national team. Also, he has coached several teams in Serie A. He is a very likable guy and tactically aware.
Are there any players that you specifically want Lazio to sign? If so, which players and why?
Yes. My fellow compatriot Vedat Muriqi is playing wonderful football in Turkey and also for the Kosovo national team. There are already rumors about him coming to the club; he is strong, has good technique, and is a very very hard worker.
What position do you think that Lazio needs to reinforce the most ahead of the 2020/21 season? Why?
This depends on departures. But probably one in each department most probably. If we make it to the UEFA Champions League, we are going to need better players and not just ordinary players on the bench.
Final Words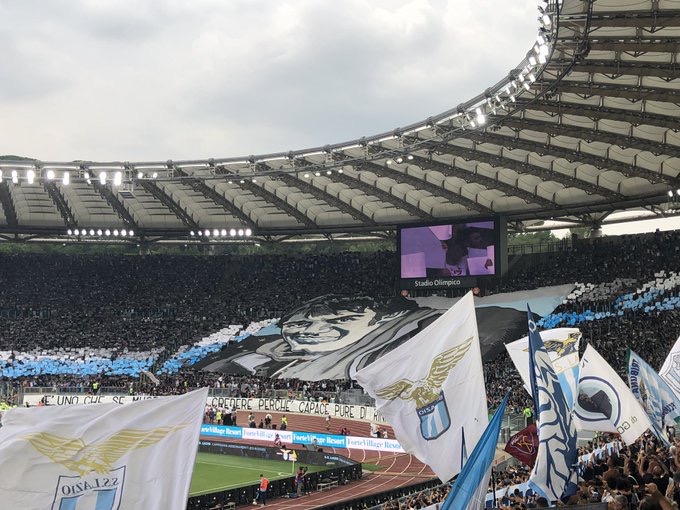 Is there anything else that you would like to add regarding your experience with Lazio?
Supporting Lazio has not been easy because most people are fans of Juventus, Manchester United, Barcelona, and other powerful big clubs. However, the joy of being a Lazio fan is unparalleled and I can't even imagine cheering for another team! The Laziali, keep up the good work; Sempre Forza Lazio!