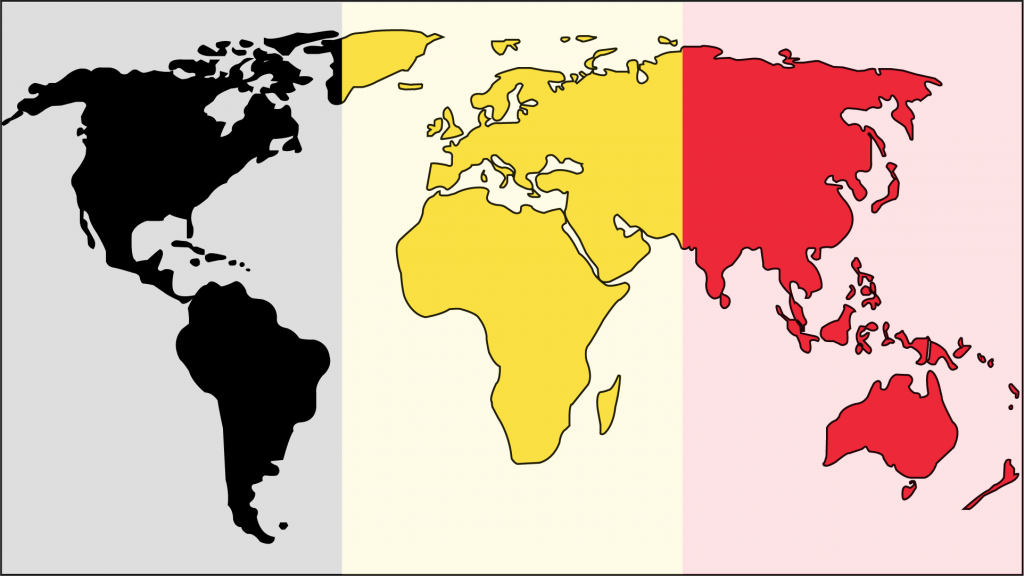 Although Società Sportiva Lazio is based in Rome, Italy, its followers spread to all corners of the globe. It is for this reason that Laziali Worldwide was created. Through online interviews prepared and conducted by The Laziali, supporters of the Italian Serie A football club worldwide will not only be able to share their stories but also be able to connect with other fans of La Prima Squadra della Capitale. Below, The Laziali's complete interview with Tom Moeyaert from Belgium.
Background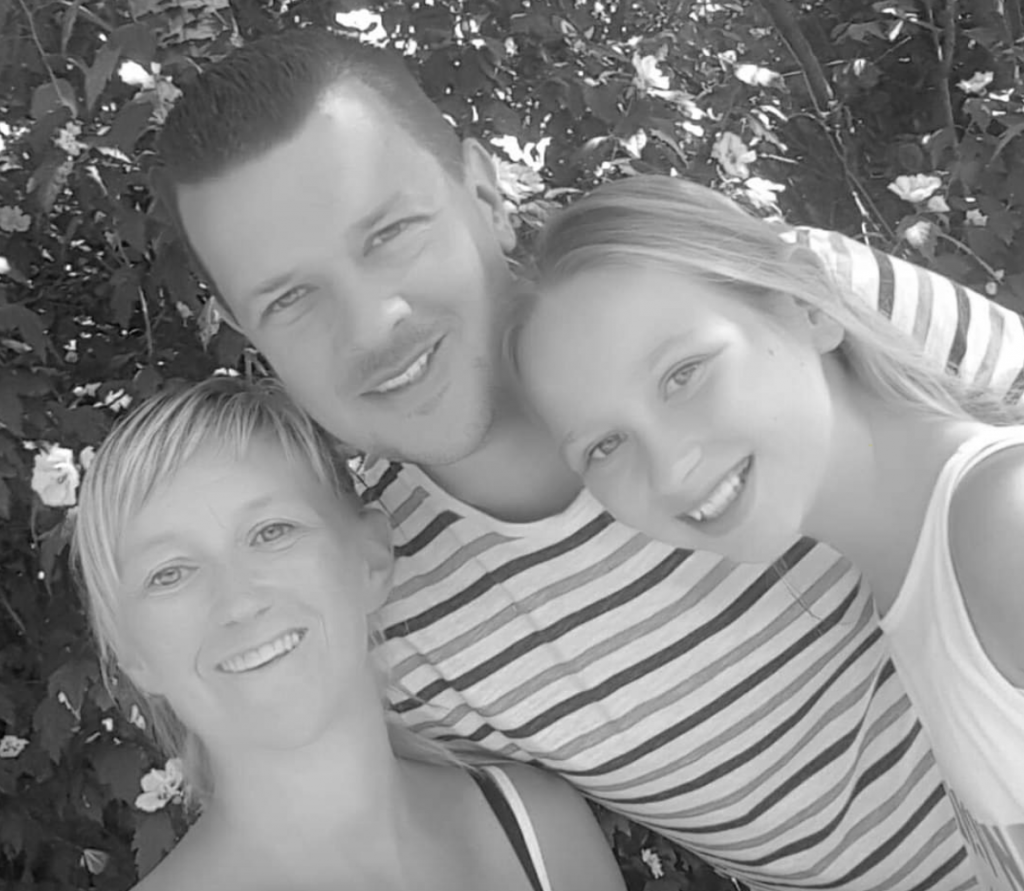 First of all, I'd like to thank Steven K. Moore for considering me to be part of this interview series. My friend Steven here – as we all know – is the Founder and Owner of 'The Laziali' fan group community; as for myself, I'm from the 'LazioLand' community. On the former LazioLand-forum I was known as 'Evesto' and it's currently still the nickname I use on Twitter, also proudly doing my part for LazioLand on Facebook and Instagram as well. So Steven asking me to take part here shows again that both fan groups are no competition but simply doing what we do to keep the English speaking Lazio fanbase informed and giving them a place to gather and interact on social media.
What is your name?
Hello fellow Laziali and possibly other calcio aficionados, my name is Tom Moeyaert.
Which city and country are you from?
I am a 39-year-old Flemish-Belgian with nothing but sky blue blood running through my veins.
How long have you been a Lazio supporter?
Since 1993, when I first noticed the club at my grandparent's house when I was 12-years-old (27 years ago). 
How did you become a Lazio supporter?
By coincidence, the TV was left on RAI while they were showing highlights of the recently played Lazio-Juventus (3-1) match. At that time I liked kicking the ball around outside just like most other boys, even though most of these kids had some affiliation to football clubs already or even played themselves. I had none whatsoever. That being said I suddenly was more or less drawn to that TV screen, enchanted by the eagle flying above the crowd and the ones visible on those captivating sky blue shirts. Something just clicked, I needed to know more about this club. Suddenly football itself had something that attracted me, those colors and that eagle-crest brought something to the game I never noticed before. Of course for a young Flemish kid in Bruges in the year 1993, without the internet at my disposal, getting to know an Italian club was easier said than done. Logically in the first few years, this information came to me very slowly; later on, information came with my first dial-in internet modem where everything went much faster.
Based on your understanding, how would you describe the size of the Lazio fanbase in your location?
As you could guess already, the Lazio fanbase in Bruges or even in the entire province of West-Vlaanderen is practically non-existent. There are no people from Italian origin in my region whatsoever, which makes it even more unlikely. Sure, I have bumped into Flemish Juve, Milan, Inter, and even Roma fans, but as many may know, some of these fanbases are bigger than Lazio's on a global scale.
Does your locality have a Lazio club where fans can gather to view matches? If so, do you participate? If not, would you be interested in establishing one?
Gathering with other Laziali in a sports bar to watch the game is something I can only dream of…
Favorites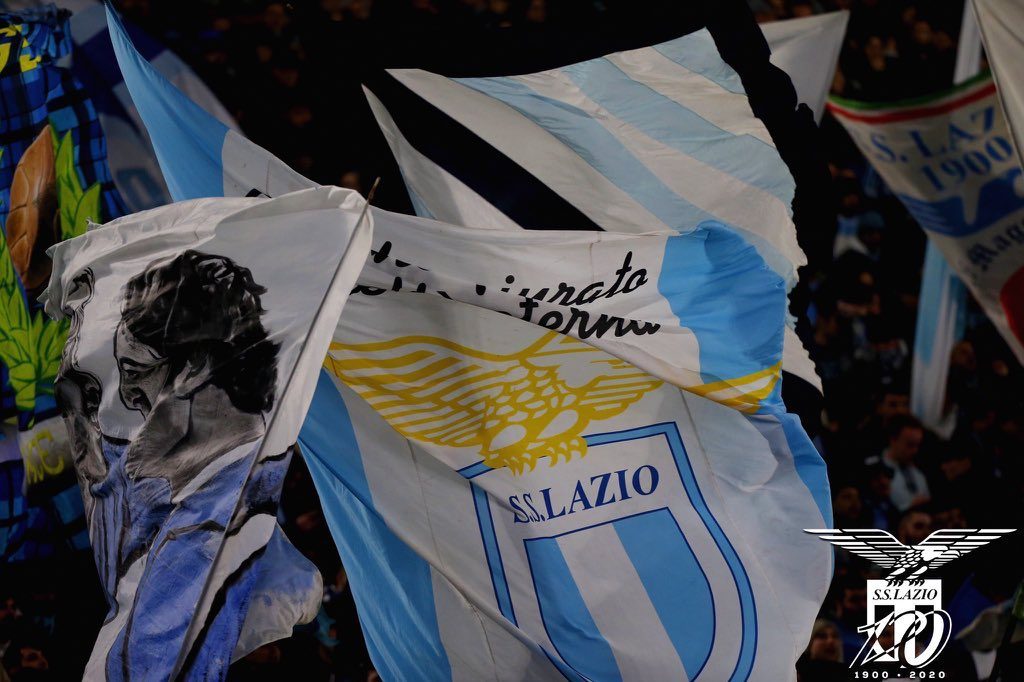 Who is your current favorite Lazio player? Why?
That's a real headscratcher for me, I must say. Francesco Acerbi leads the backline looking invincible at times. Lucas Leiva protects the defense practically on his own if needed. Sergej Milinkovic-Savic has become a textbook example of a modern-day all-round midfielder. Luis Alberto performs magic on the field while being the Serie A assist-king. And Ciro Immobile is currently the most prolific goal scorer in Europe. Every single one of them is crucial, how does one make that pick? You know what I'm not going to pick, I'm going to go with another player, one that I love to watch the most in action, Joaquin 'El Tucu' Correa. Everyone has a player or players they just can never get enough off. Previously I had this feeling with Hernanes, but now Correa is the player who's skill highlights and goals I have rewatched the most. The way he moves, passes, and runs with the ball captivates me completely. He's so elegant and skilled that I even enjoy moves that fail or attempts that get saved.
Who is your all-time favorite Lazio player? Why?
Oh dear, another form of mental torture. Most players come and go but of course, there are can be exceptions who become icons like Senad Lulic and Stefan Radu who are still in the roster. I simply have too many to pick from and there's no way I can make the choice; Alessandro Nesta, Siniša Mihajlović, Diego Simeone, Juan Sebastián Verón, Tommaso Rocchi, Cristian Ledesma, Miroslav Klose, from the past. Or even current with Acerbi, Milinkovic-Savic, Luis Alberto, Immobile. Very often the choice becomes a top goalscorer or assist-king, so I'll say my all-time favorite might end up being Ciro Immobile considering his records in combination with dedicating himself to the club for the rest of his career.
Do you have a favorite Lazio memory? If so, what is the memory?
My favorite Lazio memory is undoubtedly the feeling that came at the moment I realized Juventus had fallen to Perugia, deservedly delivering us the Scudetto in 2000.
Do you have a favorite Lazio match? If so, which match and why?
Also hard to choose because things get vague after enough years pass, only highlights and goals tend to stick longer by rewatching them of course. So it's easier to look more recent. The Coppa Italia derby (against Roma) is an option, the Coppa Italia semi-final first leg (against Roma) is another, the Coppa Italia final against Atalanta is another, both recent Supercoppa wins against Juventus are another. But I'm going to go with Lazio-Juventus (3-1) from the Serie A this 2019/20 season. Not only because it's fresh in the mind but because of the comeback scenario and the level of the first two Lazio goals. We fell 0-1 behind against Juventus, then to witness Luis Alberto's magic to assist Luiz Felipe and later on the pass of the season to Milinkovic-Savic who finishes like he never did before. It's possible this game will remain my favorite for a very long time.
Do you have a favorite Lazio jersey? If so, which jersey and why?
That's quite a question for a fan of the club who's probably got the nicest collection of shirts in the history of football. I have recently narrowed it down to exactly four and I must say it was very tough to do so. These are the 2000/01 Centenario Siemens shirt (white/sky blue band over the front shoulder and sleeve area), the 1999/00 yellow Cirio shirt (yellow/sky blue band over the chest), the 1999/00 sky blue Cirio shirt (sky blue/black band over the chest), and the 2000/01 black Siemens shirt (black/sky blue ban over the front shoulder area). The fact that these all come from the same period is honestly coincidental. Having to pick one, I'm going to go with the Centenario, but it's extremely close in preference.
Which one of Lazio's 16 trophies is your favorite? Why?
The 2000 Scudetto without a doubt.
Opinion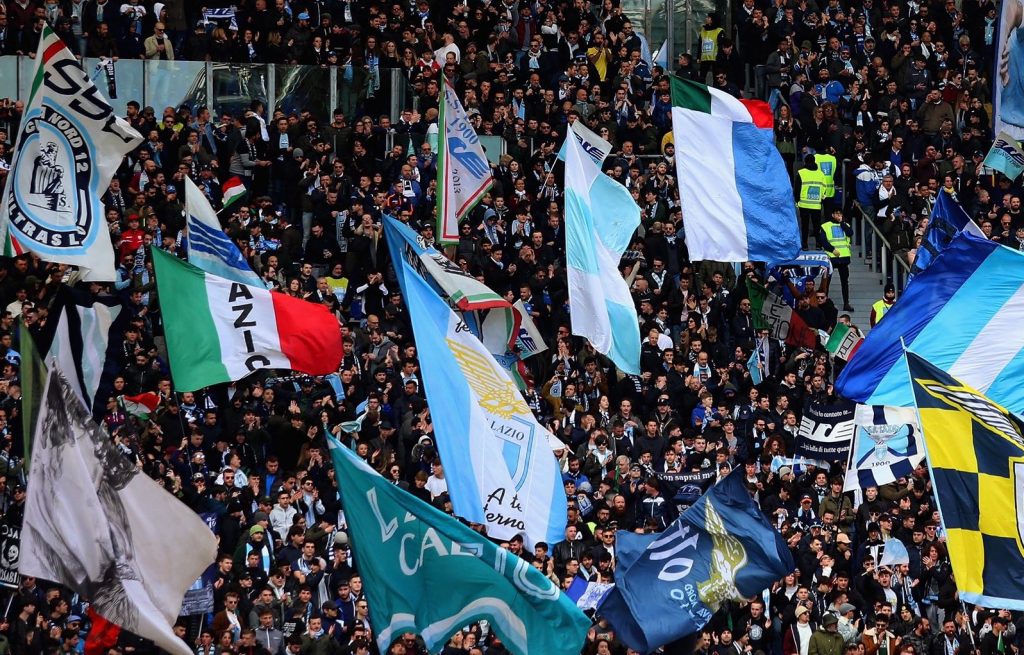 In your opinion, which player has been the 'biggest disappointment' in Lazio's history? Why?
The most useless and simply the worst player I've witnessed in our shirt (during my time) is Milan Biševac. Let's not waste more time than needed on this subject, please.
In your opinion, which player has been the best 'surprise signing' in Lazio's history? Why?
I'm still very young so there are bound to be players that I'm overlooking here so apologies for that beforehand. I'm going to go with Felipe Caicedo. We all expected a worthy signing at that moment in time, and when I realized Igli Tare had signed this Ecuadorian I remembered from watching Match of the Day on BBC playing for Manchester City ages before, I simply couldn't understand it. Let's just say this guy has proved me 100% wrong and I'm so grateful he did.
In your opinion, which player has been the 'best signing' in Lazio's history? Why?
It's impossible for me to make that choice, several players could fall under this category.
Which current Lazio player do you feel is the most valuable to the team? Why?
For me, it's clear – the team only works fully when Luis Alberto is on and in good form.
If you had to choose between one or the other, would you keep Luis Alberto or Sergej Milinkovic-Savic? Why?
This interview remains a real headscratcher… How to choose between possibly the two best midfielders in Italy… I must confess that I love Sergej more. Specifically for the team itself, I'm going to pick Luis Alberto, because classic number 10's with that kind of vision and skill are rare. Sergej, as good as he is, is currently acting as a ball recuperating and box to box midfielder so it's easier to fill such a position. His replacement would be a player of lesser quality, of course, no doubt.
Should Simone Inzaghi leave Lazio, who would you next like to see managing the club next?
Hopefully, he never leaves. He's the ultimate Laziale, one of us! If it should ever happen, then my only wish is that it is someone who can carry on Simone's vision and style. However, if it is a former club man like Mihajlović or Sérgio Conceição that would be nice of course.
Are there any players that you specifically want Lazio to sign? If so, which players and why?
Honestly, no. I fully share the vision of the club on this matter, whichever ones that make the best fit for the group and the system. And don't care about names, price, or pedigree. At Lazio, the team counts the most.
What position do you think that Lazio needs to reinforce the most ahead of the 2020/21 season? Why?
For the current roster, I can give my opinion on which positions need to get filled, that's not very hard. It's urgent that the club finally brings in a Lulic successor that is ready to take over his legacy. Jony Rodríguez is a nice fellow but I really can't see him become a worthy starter for that team on this current level. Jordan Lukaku and Riza Durmisi need to leave the club.
For the backline, the same counts for a Radu successor. As much as I love him, I think the time has come for him to be a backup next season just like Marco Parolo did this year. Therefore we either need a starting left center-back, preferably a left-footer or a dependable center back, so we can afford to move Acerbi to the left. Either one of these solutions might be good enough. Vavro clearly needs some more time and for me, Patric and Luiz Felipe are ideal for the right center-back position; no changes there need. In my humble opinion, it is time for Bastos to move on. 
On the right-wing, I'm fine with Manuel Lazzari and Adam Marusic. I notice a lot of Laziali disfavor Marusic and want him gone but I'm of the opinion to be careful about what you wish for. Both of these players are positionally a perfect fit for Inzaghi's style and these types for that role are hard to find, for the doubters please take my word for it. Most right-sided developed players are either specifically fullbacks, midfielders, or attacking wingers, so they usually lack something in either department seeing a wingback has to be able to take care of more business then players in those other positions. The fact that PSG have been looking at Marusic kind off proves my point. He's got flaws but these types being a rare breed which makes him very interesting for clubs. 
In the midfielder, we have our clear starters with Luis Alberto, Lucas Leiva, and Sergej. Danilo Cataldi will probably remain Leiva's backup although I do favor an actual defensively schooled midfielder for that role myself. Parolo will probably stay with the club for another year as a backup but perhaps it's also the right time to already bring in that future replacement.  Gonzalo Escalante is expected this summer at Formello, yet it's still unclear how he will be looked at. But it's said he's a player able to perform in every one of the three midfield positions. Personally, I'd expect him to sub for both mezzala positions. 
Then we need a clear cut vice-Correa because as well as Caicedo and Immobile play together in the Argentinian's absence, the team at such times misses someone to stretch that opponent's defense. Someone to take on a defender head-to-head, make those runs, and simply constantly create danger on the break. 
To sum up, ideally, this summer we need a new second goalkeeper (Proto will leave), a developed central defender, a future starting left wing-back, one or two central midfielders, and an attacker.
Final Words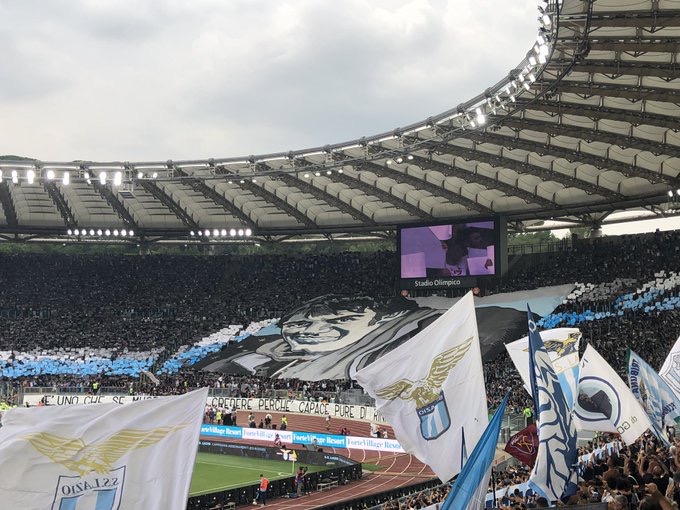 Is there anything else that you would like to add regarding your experience with Lazio?
I'm going to go in the direction of the 'reputation' we have in the world. The media has had a big role in the bad rep of the Laziali in my opinion. I will never deny the bad elements we had and some we still have but let's face it, there's no football club in the world who doesn't have racists, fascists or whatever else that's wrong and bad. Football always attracts all sorts of crowds from every layer of society. 
The media have branded Lazio at a certain point in time (due to some occasions with a few hardcore Irriducibili members) and the uninformed 'go-alongers' of the world sponge up everything that's handed to them by social media and google. People simply don't know the history and simply don't want to know, they want to keep believing what's been fed to them over the years. 
For example, the ancient Roman salute suddenly became the fascist or nazi Germany salute when used at Lazio. It was Mussolini's team they say. Mussolini was a fan of the club; that's entirely different, isn't it. No club can forbid certain people to be a fan, can they? 
Lazio was founded by nine regular guys who wanted to create a sports club in Rome; politics were simply not involved. They didn't choose the name 'Roma' because there was a gymnastic's club with that name around, so they used the name of the region Rome is a part of, Lazio. They chose sky blue-white combination as colors from the Greek, in recognition of the Olympic spirit as they first started out running marathons. The Eagle became the symbol, chosen by the leading founder Luigi Bigiarelli. It was an acknowledgment of the symbol of Zeus from Greek mythology, known as the Aquila. And of course, it's also the ancient Roman symbol.
In 1927, Lazio was the only major Roman football club that resisted becoming part of the fascist regime (which ended up uniting the other teams in becoming AS Roma, which includes Alba, Fortitudo, and Roman). AS Roma then picked the colors of the Capital to use and so many outsiders think they are the team of the capital.
Knowing history nothing can be more wrong then that statement. The irony is huge, isn't it. AS Roma was forged in the fires of pure fascism yet most of the world points to Lazio when talking about that concept. But that's the most attention I'm going to pay to them so let's end on a clear note that Lazio will always be 'La Prima Squadra della Capitale'. It's 27 years older, founded football in the Italian Capital, has the most trophies and last but not least, has fewer yet better fans around the globe.