Although Società Sportiva Lazio is based in Rome, Italy, its followers spread to all corners of the globe. It is for this reason that Laziali Worldwide was created. Through online interviews prepared and conducted by The Laziali, supporters of the Italian Serie A football club worldwide will not only be able to share their stories but also be able to connect with other fans of La Prima Squadra della Capitale. Below, The Laziali's complete interview with Nedeljko Đukić from Serbia.
Background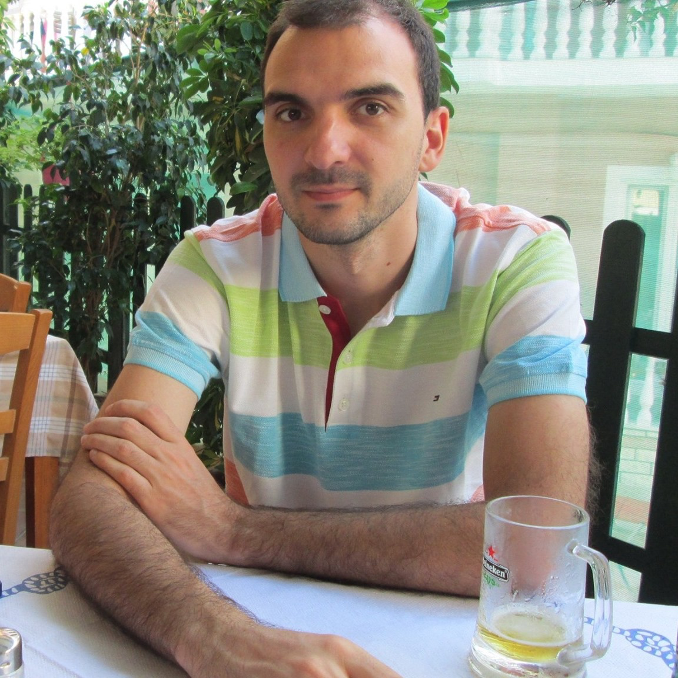 What is your name?
Nedeljko Đukić (Недељко Ђукић in Serbian Cyrillic).
Which city and country are you from?
Belgrade, Serbia.
How long have you been a Lazio supporter?
I've been a Lazio supporter for about 20 years now. So you could say I missed the first 100 years of the club, but I'm here for the next one hundred!
How did you become a Lazio supporter?
I was a 10 or 11-year-old kid when I started paying attention to international football more and more, at the end of the nineties. Serie A was considered the best European league back then but you could only watch one game per round on one of national TV channels. One of Red Star Belgrade's greatest talents at the time, Dejan Stanković, had just joined Lazio along with my favorite Serbian player of that era – Siniša Mihajlović. But I never gave my affection to a foreign sports team just because a countryman plays there. From the first game of S.S. Lazio that I've watched, I liked the team's spirit, connection with the fans, and the whole aura that surrounded the club. Of course, club colors, crest, and the Aquila were appealing, too.
Based on your understanding, how would you describe the size of the Lazio fanbase in your location?
From the time Lazio became one of the strongest teams in Italy (and Europe) under Sergio Cragnotti, and when Miha and Stanković became important cogs of that machine, Lazio gained more and more support among football fans in Serbia (at the time, still Yugoslavia). Then there was Vladimir Jugović before that, then a certain Aleksandar Kolarov (I won't mention him again!), then, of course, Sergej Milinković-Savić, Dušan Basta, Adam Marušić… What also played an important part is the fact Lazio were seen as underdogs compared to traditionally bigger and more influential sides such as Juventus, Milan, and Inter. Just like the people of Serbia felt during the NATO bombings in 1999… So overall, we're not China, but I'd say it's a pretty large fanbase Lazio have in Serbia today.
Does your locality have a Lazio club where fans can gather to view matches? If so, do you participate? If not, would you be interested in establishing one?
When I watch football on TV, especially the big games, I like to do it from my home and not get distracted. It's a sort of ritual and how I like to immerse myself in the game. But, there are some Lazio Serbia fan groups on Facebook (two of them that are quite serious and each with 4,000-5,000 followers). I shared the word about The Laziali with one of those a year ago or so.
Favorites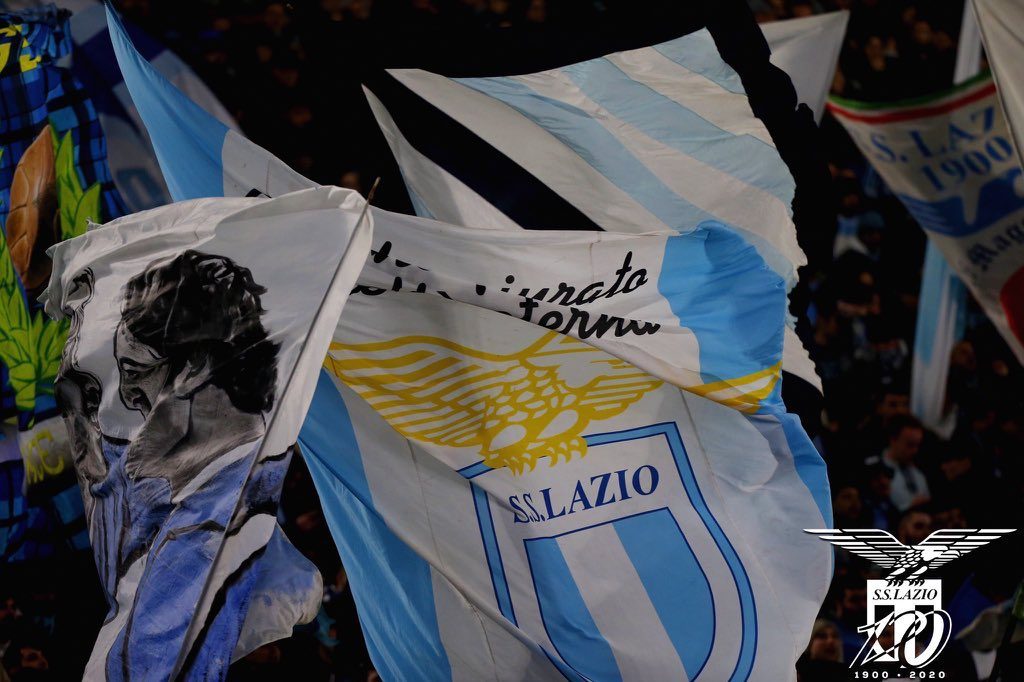 Who is your current favorite Lazio player? Why?
I'd have to say two: Luiz Felipe Ramos and Manuel Lazzari. This is Lazzari's first season with Lazio, but he won me over after just a couple of matches. Both he and Ramos, although playing in different positions, are direct and fearless, aggressive, but also fair. I appreciate that very much. Also, Lazzari's runs and ball distribution in the final third is very intelligent. It's great to think we have Marušić and him at the right wing-back position.
Who is your all-time favorite Lazio player? Why?
Among the likes of Tommaso Rocchi, Mihajlović, Giuseppe Favalli, Paolo Negro, Angelo Peruzzi, Cristian Ledesma, Silvio Piola, etc. I still have to choose Miroslav Klose. I've always admired Miro for the reasons mentioned above and was so glad when Lazio signed him in 2011. Some were saying he was past his best days back then, but I knew the German would deliver and help others develop, not just game-wise but mentally. Such an example.
Do you have a favorite Lazio memory? If so, what is the memory?
My favorite memory is the final day of the famous 1999-2000 season. I remember the odds were completely against Lazio, it took a miracle for Perugia, with nothing to play for, to prevent none other than Juventus from taking the three points and scudetto. But, the miracle did happen. The flooded pitch certainly helped but I didn't mind at all and was so happy for the team. Looking at it now, the boys and everyone at the club fully deserved it.
Do you have a favorite Lazio match? If so, which match and why?
That would have to be the 2013 Coppa Italia final against Roma. The great final, against the fiercest rival, for a big trophy, in Rome. That's the kind of match you don't want to lose. You NEED to win it at all costs. And I had a good feeling all along, although it was an edgy, nervous game. And when Senad Lulić scored that winner, I was confident we wouldn't waste the chance. Wonderful day!
Do you have a favorite Lazio jersey? If so, which jersey and why?
My favorite Lazio kit is the one home kit from the 2000 Scudetto-winning season that I also first saw Lazio players wore – I think it was promoted in the 1998-99 season. Puma's design, horizontal black line over the sky blue, and Cragnotti's Cirio written beneath it. Oh, and a polo neck!
Which one of Lazio's 16 trophies is your favorite? Why?
The favorite trophy is the 2012/13 Coppa Italia because Lazio were almost out of the competition already in the Round of 16 (remember that late Michaël Ciani goal?). Then there was another injury-time goal by Sergio Floccari versus Juventus in the semis, before a perfect final.
Opinion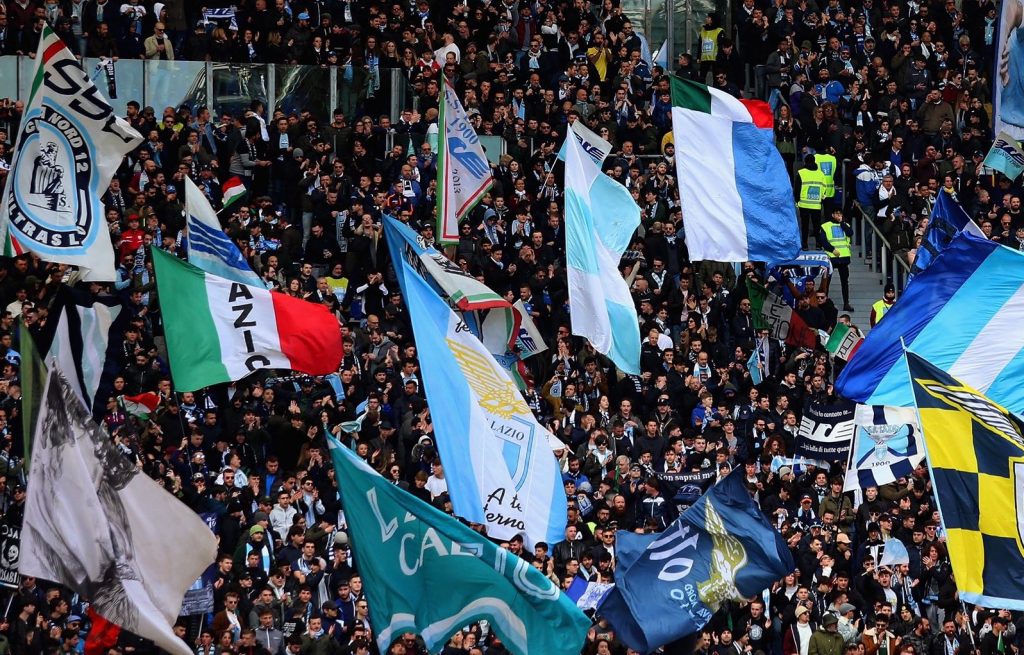 In your opinion, which player has been the 'biggest disappointment' in Lazio's history? Why?
I remember watching Gaizka Mendieta destroy us in 2000 Champions League quarterfinal second leg in Valencia. When Lazio bought him in 2001 I expected a lot, like so many others, but his time in Rome was truly a huge disappointment. Maybe Sven-Göran Eriksson would've found a way for him to succeed, had he stayed…
In your opinion, which player has been the best 'surprise signing' in Lazio's history? Why?
I don't think many football experts looked at Lazio's sale of Christian Vieri to Inter in 1999 with approval. It was a surprise for the entire football world, the high fee in particular. The fact a certain Diego Simeone was included in the deal as an add-on didn't seem important either. But, we all know how important, if not crucial, El Cholo was in our title bid.
In your opinion, which player has been the 'best signing' in Lazio's history? Why?
Sergej Milinković-Savić is currently one of the most sought-after players in the market and when you think Lazio paid only €9m for him in 2014, it's clear what a good job they've done. I can't say I didn't expect him to succeed, cause I noticed his potential while Sergej played for Genk in Belgium, but he has impressed me so far – his confidence and technical ability in particular.
Which current Lazio player do you feel is the most valuable to the team? Why?
For the way he leads his side, motivates the players, handles the pressure, the locker room, and egos, keeps everyone on board with the club's goal, I see Simone Inzaghi as the crucial figure. It reminds me of how Eriksson balanced the team. Out of players, Francesco Acerbi is vital for his calm presence and experience while Ciro Immobile on the other end of the pitch is always capable of scoring or creating which means so much, especially when the game is 'locked'.
If you had to choose between one or the other, would you keep Luis Alberto or Sergej Milinkovic-Savic? Why?
It's a tough choice, this one. Reasonably, I'd prefer both Milinković-Savić and Luis Alberto to stay, and it seems Luis will. Though you never know in football, I believe Sergej's desire to play for Lazio in Champions League will leave him in Rome for at least one more season. He's younger and has so much to offer yet, while Alberto with his vision and the way he dictates the rhythm of the game seems to be irreplaceable at the moment.
Should Simone Inzaghi leave Lazio, who would you next like to see managing the club next?
I hope Inzaghi stays as well as I see him as the most main reason for the recent success and eyecatching displays, but if he leaves, I hope Lazio hire Marcelo Gallardo from River Plate. A perfect tactician who implements youth players into the team and develops them remarkably – all while winning trophies as well.
Are there any players that you specifically want Lazio to sign? If so, which players and why?
Since some of our defenders are getting pretty old, I'd like to see additions in that department. Center-back or a left full-back. If there's a chance to snatch Layvin Kurzawa, Maximilian Wober, Ruben Dias, Timothy Castagne, or Lucas Martinez Quarta – go for it, Igli Tare. Champions League football should help with that.
What position do you think that Lazio needs to reinforce the most ahead of the 2020/21 season? Why?
I'd like to see reinforcements in defense and maybe a good defensive midfielder as Lucas Leiva is struggling to maintain the intensity over the 90 minutes, and Marco Parolo is getting old as well. Although, I expect Danilo Cataldi to fully integrate into the team next term.
Final Words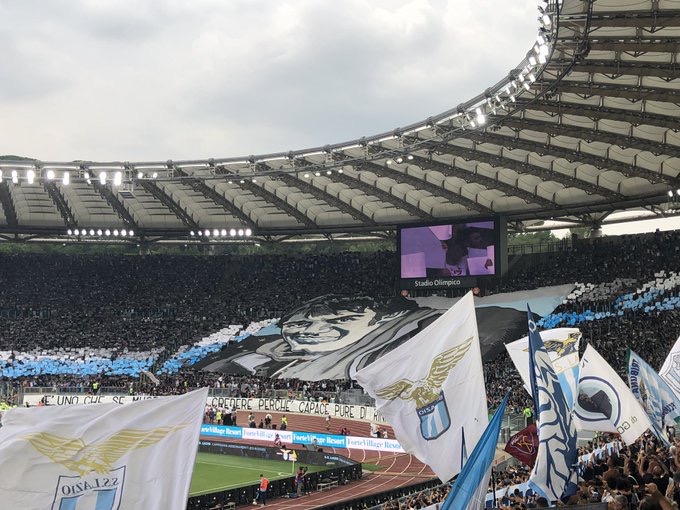 Is there anything else that you would like to add regarding your experience with Lazio?
I just hope this 2019/20 season does continue in any way that is possible; everyone inside and around the club deserves it and I'm sure it could turn out to be a historic one for all Laziali.