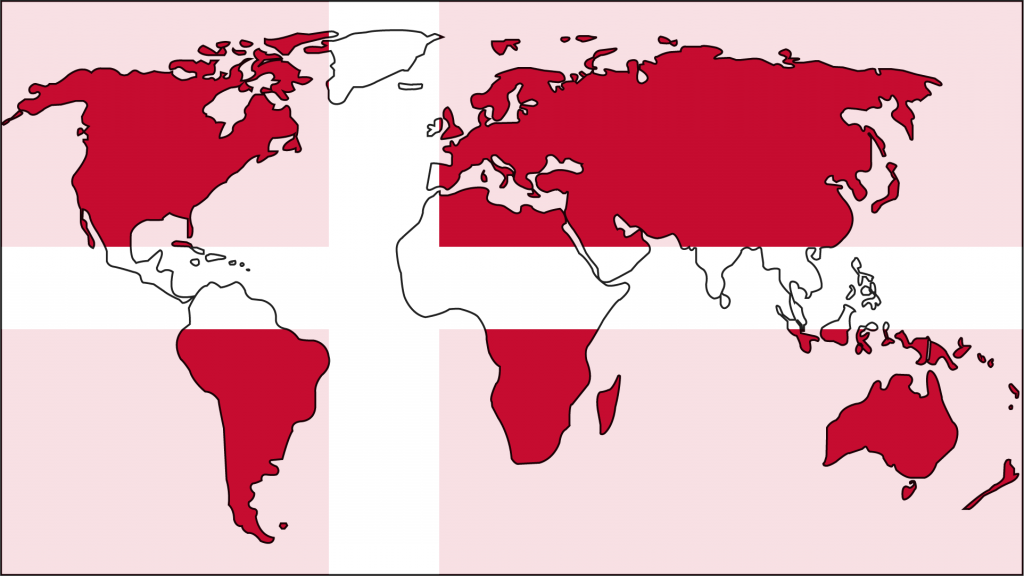 Although Società Sportiva Lazio is based in Rome, Italy, its followers spread to all corners of the globe. It is for this reason that Laziali Worldwide was created. Through online interviews prepared and conducted by The Laziali, supporters of the Italian Serie A football club worldwide will not only be able to share their stories but also be able to connect with other fans of La Prima Squadra della Capitale. Below, The Laziali's complete interview with Aleksandar Veljkovic Michelsen from Denmark.
Background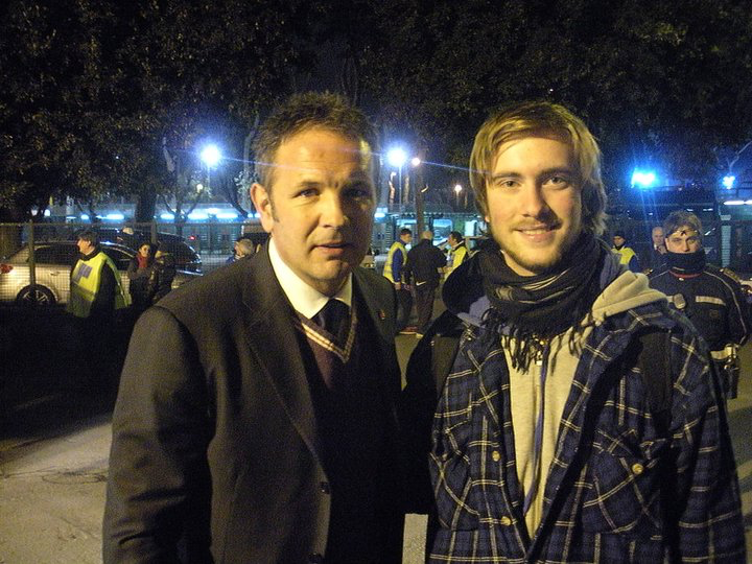 What is your name?
Aleksandar Veljkovic Michelsen.
Which city and country are you from?
I live in Copenhagen, Denmark.
How long have you been a Lazio supporter?
My journey to becoming a Laziale started in 1996 when my family moved to Rome. I was only six years old at the time.
How did you become a Lazio supporter?
A friend of the family was a major Lazio fan and he eventually took me to the stadium in 1998. This match was the magical 5-2 victory over Sampdoria where Sinisa Mihajlovic scored a hat trick on free kicks. I remember being a Lazio fan at school amongst other kids who supported different teams. My best friend was – and still is – a Juventino and I remember our talks regarding the stars on both teams. Roberto Mancini's son attended the same elementary school as me and I remember seeing Mancini a few times. As a young kid, it was easy to idolize the Lazio players and I remember specifically being a big fan of Marchegiani (mostly because he has a cool name), Alessandro Nesta, Mihajlovic, Pavel Nedved and Marcelo Salas. I wrote every match down in my notebook and kept track of every starting line-up.
Based on your understanding, how would you describe the size of the Lazio fanbase in your location?
Decently sized. 
Does your locality have a Lazio club where fans can gather to view matches? If so, do you participate? If not, would you be interested in establishing one?
For several years we've in Denmark had an online platform to gather Danish Laziali, www.sslazio.dk, which I've managed for 15 years now. For several years this was the center of Lazio discussion online and also a place for fans to organize gatherings around the country. With social media emerging and continuously progressing, the website hasn't had the same importance in recent years in gathering people to go for a chat, but it's still up and running and is updated for every match. I've participated in several gatherings through the years and we've also traveled to Rome for a couple of Derbys through the years. However, I underwent heart surgery three years ago and I became a father two years ago so I haven't had the opportunity to travel to Rome for several years now, but I'm hoping soon to be back at the Stadio Olimpico with my fellow Danish Laziali.
Favorites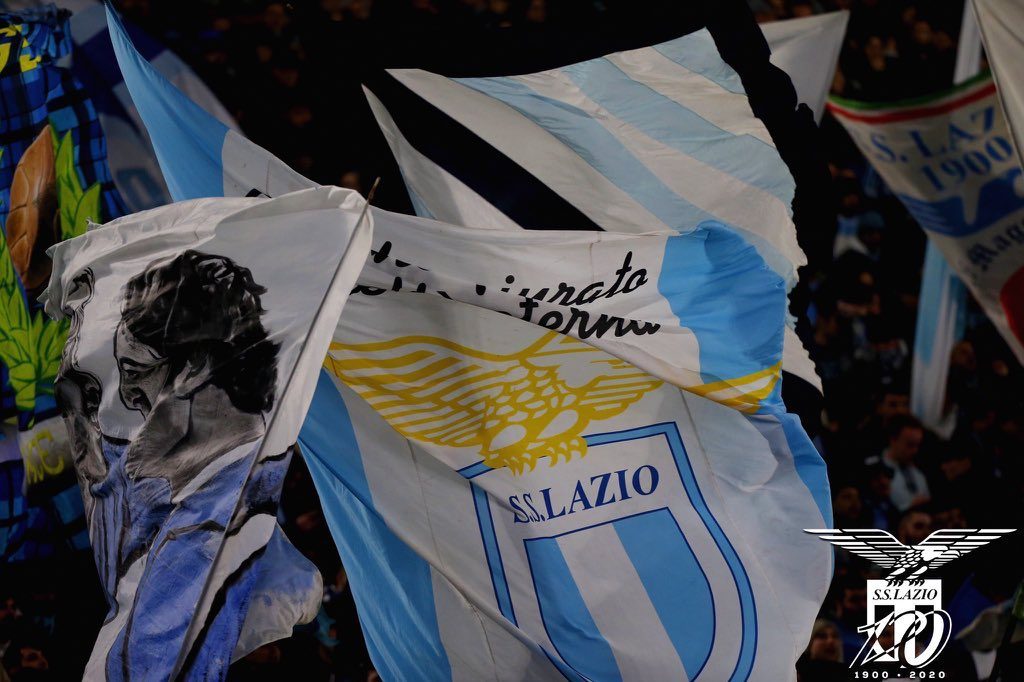 Who is your current favorite Lazio player? Why?
If I have to choose one player that is my current favorite Lazio player it is Stefan Radu. I've always loved the loyal warriors and Radu fits the bill. He is a symbol for the club and he's matured so much through his career at Lazio. He never gives up and so many players have arrived at the club and he's seen off the competition every time. And the fact that he breathes Lazialità only puts the cherry on top.
Who is your all-time favorite Lazio player? Why?
My favorite all-time Lazio player is Sinisa Mihajlovic. I witnessed his hat trick at the stadium, he's a Scudetto winner and he also showed grintà on the pitch like Radu does today. I was fortunate to meet him in 2011 when he was a coach at Fiorentina. I attended the match and at the time I was a central part of the LazioLand community and was lucky to meet up with a member who helped me get in touch with the legend.
Do you have a favorite Lazio memory? If so, what is the memory?
It's very difficult to point out own specific memory but one memory does stand out. October 16th, late at night, I was starting to pack up my things and get ready to leave the Stadio Olimpico. I was disappointed about not winning the Derby after we had the numerical advantage for all of the second half. When I started walking down the steps, Klose received the ball. Olimpico went mental and the rest is history. I will never forget that feeling where I went from disappointment to massive joy in the course of a second.
Do you have a favorite Lazio match? If so, which match and why?
The aforementioned match in my answer above.
Do you have a favorite Lazio jersey? If so, which jersey and why?
I don't have any specific favorite jersey; I believe we have the most beautiful jerseys every season. But I've had two jerseys that I've worn down completely after using them so many times. One is a kid-sized Marcelo Salas #9 jersey and another a Lazio 2004/05 jersey. Don't ask me why, but those have been my go-to jerseys for loads of years. Now they are safely stored so they won't be completely torn apart.
Which one of Lazio's 16 trophies is your favorite? Why?
Every trophy has a special feeling in my identity as a Laziale. I've witnessed every single one in one manner or the other since the 1998 Coppa Italia. The Scudetto, of course, stands out as the most prestigious, but I cherish every single trophy. For me, the ultimate goal for every season is a trophy. For instance, I rate a Coppa Italia trophy higher than the fourth spot in Serie A. Sport is about winning silverware in my opinion and we're not a team with loads of big trophies through the years.
Opinion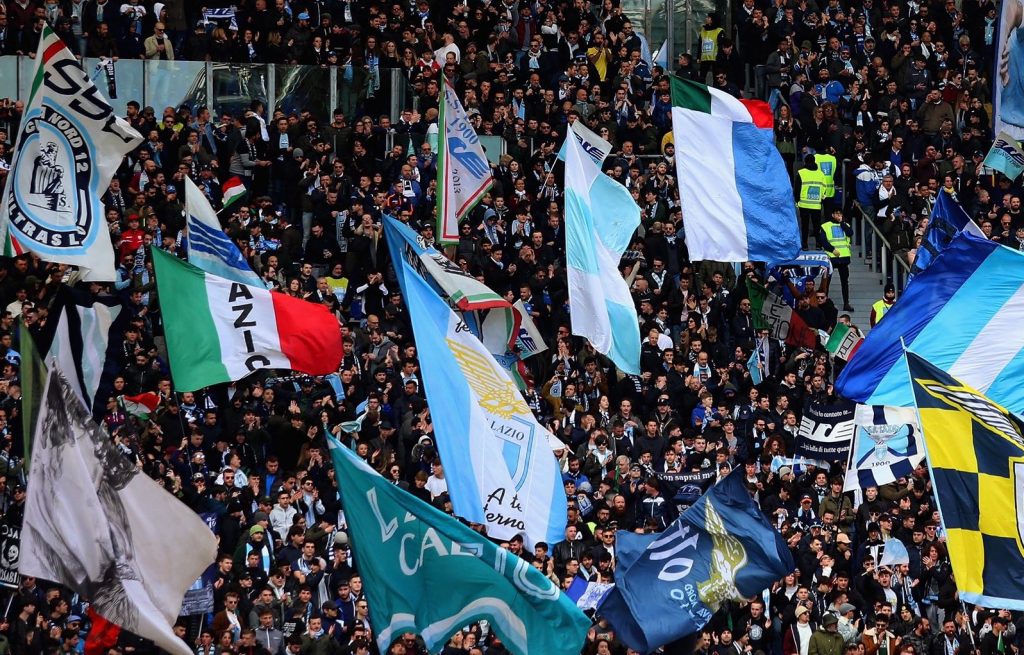 In your opinion, which player has been the 'biggest disappointment' in Lazio's history? Why?
It's a massive question to point out the player that has been the biggest disappointment. When we talk about wasted money it's difficult not to mention Gaizka Mendieta. More recently I'd mention Mauro Zàrate. How a player can go from hero to zero so quickly was for me a huge disappointment. Loved by the fans, was part of the Curva, the società using loads of resources on keeping him at the club, and then it all ended more or less in season two with a huge fallout.
In your opinion, which player has been the best 'surprise signing' in Lazio's history? Why?
Best surprise signing has to be Michael Ciani. Without Ciani nobody would've reached the ball in the 95th minute against Siena. No Ciani, no 26 maggio. 
In your opinion, which player has been the 'best signing' in Lazio's history? Why?
The best signing in Lazio history, on the other hand, must be Giorgio Chinaglia. To sign a player from Serie C after been banned from playing in Serie A for three years and to become such an important part of Lazio history is massive and something we may never see again.
Which current Lazio player do you feel is the most valuable to the team? Why?
The most valuable player at the moment has to be Immobile. His quality in front of goal is one of the main reasons we're in the Scudetto race. 
If you had to choose between one or the other, would you keep Luis Alberto or Sergej Milinkovic-Savic? Why?
Between Luis Alberto and Sergej Milinkovic-Savic I'd keep the Serb. Both players are amazing but I believe Milinkovic-Savic can offer more when he's not on top and more of a Laziale on the pitch. But I must admit, it's not easy for me to drop Luis Alberto.
Should Simone Inzaghi leave Lazio, who would you next like to see managing the club next?
After Simone Inzaghi I'd love to see another Scudetto winner take over the club. Diego Simeone, Mihajlovic and Sergio Conceicao would be dream signings.
Are there any players that you specifically want Lazio to sign? If so, which players and why?
I've never really had an opinion on with players we should sign or not. Too many times I thought I saw the next big thing and wanted a player to Lazio just to see the same player a few years later fall through.
What position do you think that Lazio needs to reinforce the most ahead of the 2020/21 season? Why?
Lazio has to invest in players that can drop Senad Lulic, Lucas Leiva, and Marco Parolo from the starting 11. Parolo is more or less not part of the starting 11 anymore but he's usually the go-to player if any of Luis Alberto, Lucas Leiva, or Milinkovic-Savic is missing and that's not good enough anymore. We need to rejuvenate our midfield. Lazio's defense and attack is set for me.
Final Words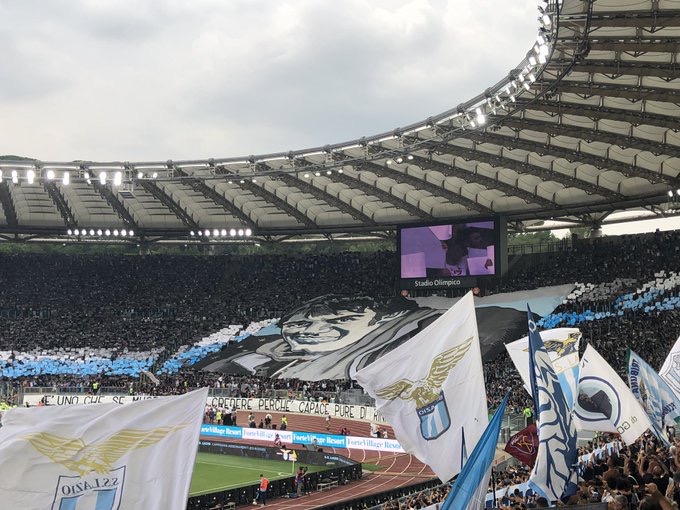 Is there anything else that you would like to add regarding your experience with Lazio?
Something else to add? One of the most fascinating and funny stories that for me sums up what it means to be a Laziale happened when I attended Lazio-Bari (1-0) in 2011. I lived in Rome so I followed Lazio closely at the time during my sabbatical before starting university. The match was boring, not much to talk about. But at the same time, Roma was guesting Genoa at the Marassi. After 50 minutes, Roma were up 3-0. Nobody cared, sticazzi. But then it happened: 1-3 shortly after and then soon 2-3. The stadium started to believe in the comeback. The Laziale started to put the radio in their ears and started to listen to the match up north. Soon after 3-3 and then suddenly out of blue, while the Lazio players were playing a boring match, the stadium exploded: Genoa had scored to make it 4-3. The stadium partied and sang 'Chi non salta é della Roma, eh, eh'. For me an essential and funny story of the meaning of being a Laziale: Prima 'Roma merda' e dopo 'Forza Lazio'. The rivalry is omnipresent.