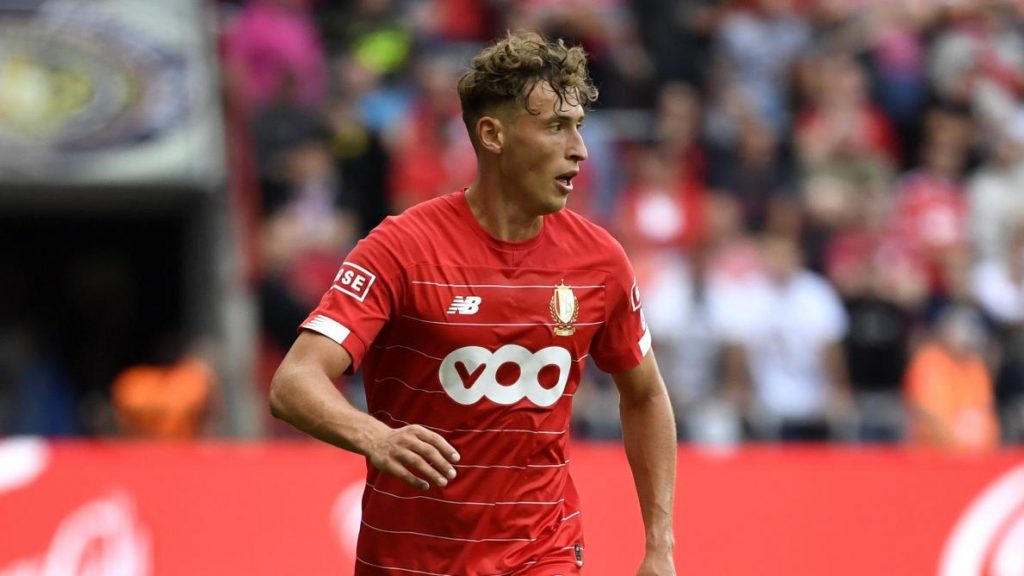 According to Kosovo news outlet KOHA.net, Standard Liège are requesting that clubs interested in acquiring Mërgim Vojvoda must submit an offer of least €7 million. While only valued at €5 million, several clubs in Serie A, the Bundesliga, and Ligue 1 are interested in his services, which why the club is demanding a higher price. However, as further reported by KOHA, Lazio are leading the race to sign the player and that as a result, the 25-year-old defender is doing everything he can to try and convince the Belgian side to approve of his transfer to the Biancocelesti.
Lazio's interest in Vojvoda dates back to early May 2020, when Lazio news outlet La Lazio Siamo Noi reported that if Adam Marušić leaves the Biancocelesti this summer, Vojvoda could be signed as his replacement. This was due to various reports over the course of March and April 2020, which confirmed Paris Saint-Germain's interest in the 27-year-old Montenegrin international; the outcome of Thomas Meunier's contract with the Ligue 1 giants expiring in the summer of 2020 and the club ultimately looking for a successor for the right flank.
Continuing to enquire about the current Lazio defender, the latest reports about this deal is that Les Parisiens are weighing up an offer of €15-25 million for Marušić. If this is to be believed, Claudio Lotito is likely to accept, as he was purchased from KV Oostende in 2016 for just €5.5 million, and therefore, he would secure more than an adequate profit on him. While nothing is certain yet, Igli Tare has continued his search, closely monitoring targets that could fill the player's shoes if he is indeed to depart, and one of these profiles is Standard Liège's Vojvoda.
Born in Germany but currently playing for the Kosovo national team, the 25-year-old has been targeted by Tare as he has similar characteristics to Marušić (in regards to technical ability, pace, endurance, and physical prowess) and because he has impressed this season, playing in 30 matches in all competitions.
As Tare has plenty of experience and proper track record in the Belgian market, this deal could occur; it all depends on if Marušić leaves the Capital.