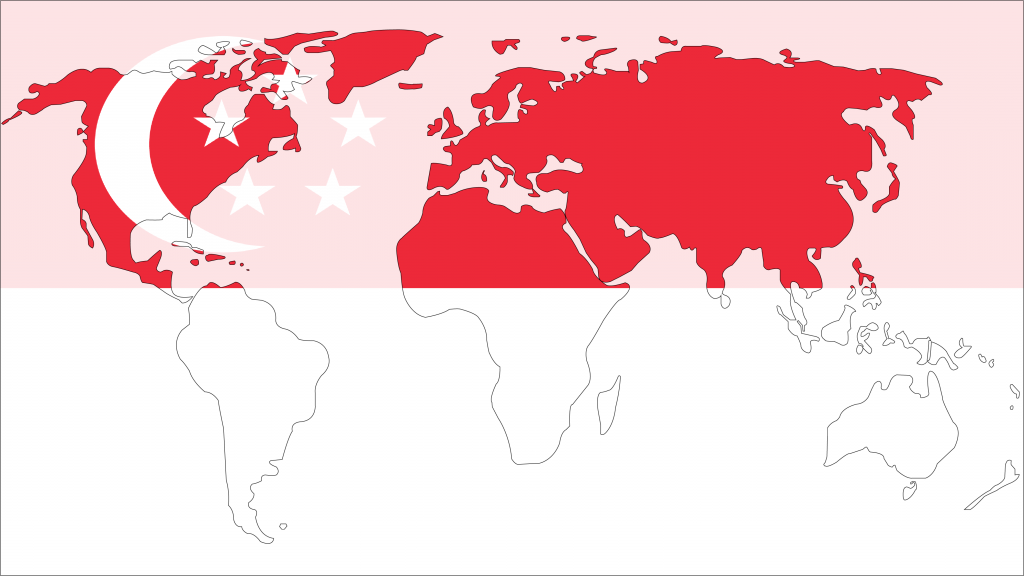 Although Società Sportiva Lazio is based in Rome, Italy, its followers spread to all corners of the globe. It is for this reason that Laziali Worldwide was created. Through online interviews prepared and conducted by The Laziali, supporters of the Italian Serie A football club worldwide will not only be able to share their stories but also be able to connect with other fans of La Prima Squadra della Capitale. Below, The Laziali's complete interview with Nigel Gan from Singapore.
Background
What is your name?
Ciao! My name is Nigel Gan. My close friends call me 'Zio'.
Which city and country are you from?
I come from that tiny little red dot on the world map near the equator known as Singapore. Yes that country in Asia that bans chewing gum and in recent years was voted the most expensive city in the world. Be careful, if you are a Romanista in my country, we will send you to the gallows. Just kidding.
How long have you been a Lazio supporter?
I dislike this question cause it would effectively disclose my age to the whole world. Haha… I have been a Laziale since I was 13 so it's been a long 28 years.
How did you become a Lazio supporter?
Giuseppe Signori made me. I'm eternally grateful to him as I really cannot imagine myself supporting another Football team other than S.S.LAZIO. Being a Laziale has honed me into a better man in life as she has taught me how to overcome adversities, prejudices, biases and how to stand up for oneself in this corrupted society. We are not the best of teams, but we have an identity and a beautiful history – a history that tells us even when the whole world is against us, and we are thrown to the very bottom, we never give up. It is also the Lazio values like loyalty, kindness, integrity, honesty and respect that makes me so proud to be a Laziale.
Based on your understanding, how would you describe the size of the Lazio fanbase in your location?
Singapore, being a former British Crown Colony, draws her influences from England. Hence it is not surprising that 90% of my countrymen follow the English Premier League. It is extremely rare to find someone who supports an Italian team in Singapore, let alone Lazio. Well that said, I would say we are are a close-knitted group of about 30 people. It is worth mentioning that in China, there are about 80,000 Laziali and in Indonesia, there are thousands of insanely passionate Lazio fans.
Does your locality have a Lazio club where fans can gather to view matches? If so, do you participate? If not, would you be interested in establishing one?
I'm the Co-Founder of the Unofficial 'Lazio Club Singapore' and we have been around since 2007. I remember fondly back in 2010, a few of us were invited to the Embassy of Italy in Singapore by the Ambassador himself after he found out the existence of our club. His former Excellency, Anacleto Felicani's uncle, Pietro Felicani was a great player for Lazio back in the 1910s and even scored in a match against La Juve. Every year on the 9th of January, the club will organize dinner and drinks to commemorate this glorious day. On a couple of occasions, we flew over to Indonesia to join up with our fellow Laziali. In Singapore, we do gather for matches over at our apartments and sometimes in a local pub. Unlike in Italy and Europe where you guys enjoy evening matches after dinner, we have to wake/stay up for the games in the wee hours of the morning. It's really not easy being a Laziale over in Asia.
Favorites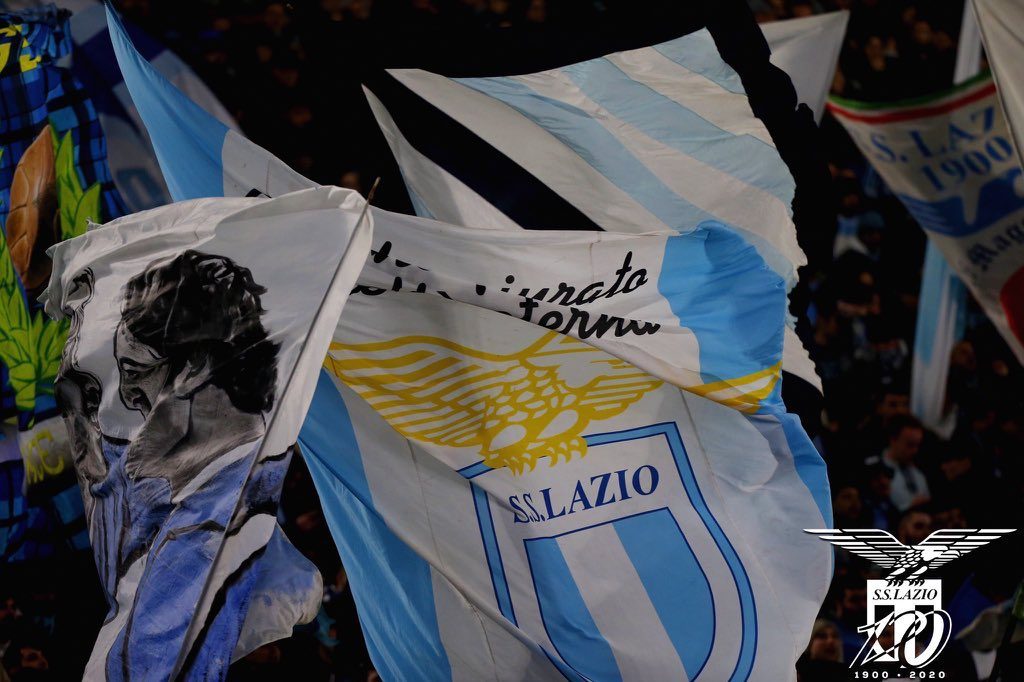 Who is your current favorite Lazio player? Why?
I don't have any favourite player in the current team even though we have the best team in many many years. I'm loyal to Beppe Signori and only him; he is my hero. On top, players come and go but the colours stay forever.
Who is your all-time favorite Lazio player? Why?
E segna sempre lui! This goal made me a Laziale.
Do you have a favorite Lazio memory? If so, what is the memory?
The 2015 Supercoppa Italiana in Shanghai. I was chosen to lead the Curva by my fellow Laziali in Asia. It remains the proudest moment in my entire life as a Laziale. We also did a choreography (30×30 meters banner) with the help of our Indonesian brothers. We lost that match but it was an incredible display of Lazialita! At 0-2 down in the 85th minute, the entire Curva was covered in blue as we held up our scarves and sang our hearts out to none other than 'So Gia Du Ore'.
If I may add another favourite memory of mine, it would be the night of the 9th of January 2015. I was in Rome for the derby and attended the 115th-anniversary celebration organized by Società Sportiva Lazio. The Presidents from all the sporting disciplines were on stage together singing to So Gia Du Ore and it was the finale. From nowhere, I was dragged on stage by Toni Malco, the singer/songwriter of 'Vola Lazio Vola' and it was embarrassing yet an incredible life fulfilling experience.
Do you have a favorite Lazio match? If so, which match and why?
There are a few. First is Lazio's derby win back in 2012 while I was in the Curva Nord; it still gives me goosebumps. It was my second derby in the Curva and we hadn't won the away edition of the derby in more than 10 years. It was particularly sweet because we broke the spell and yours truly was there that day. Second is the Coppa Italia final win against Atalanta. I can vividly recall that after the final whistle. My buddy, Francesco and I, were both hugging each other on the floor like we were making out. Third, the latest victory against Inter was also sweet! My good friends in Rome and around the world did a fundraiser for me in order to get me there. LAZIO that night was magical! After Sergej buried the ball into the net, I jumped into my friends but was flipped up into the air and fell 2 rows down. Lastly, it has to be 26 Maggio 2013. The feeling of beating your most hated enemy in a Cup Final yields me the most profound satisfaction I can ever have. Nothing has ever come close since that match. In that match, I could have easily died 30 times from cardiac arrest.
Do you have a favorite Lazio jersey? If so, which jersey and why?
Yes, that would be the Stylized Eagle Jersey of 2015 otherwise known as the 'Eagle Kit'. As we all know, the eagle design was taken from the original classic jersey of anni 80. Back then, the team was down in Serie B and fighting for her life. We were almost down to Serie C but was saved by Giuliano Fiorini's goal against Vicenza. Hence for me, this Eagle Kit will always be my favourite jersey because it symbolizes honour, strength and sacrifice.
Which one of Lazio's 16 trophies is your favorite? Why?
26 Maggio 2013 and the Coppa win against Atalanta last year. That's because it was the first cup victory I witnessed in the Stadio. A very emotional night.
Opinion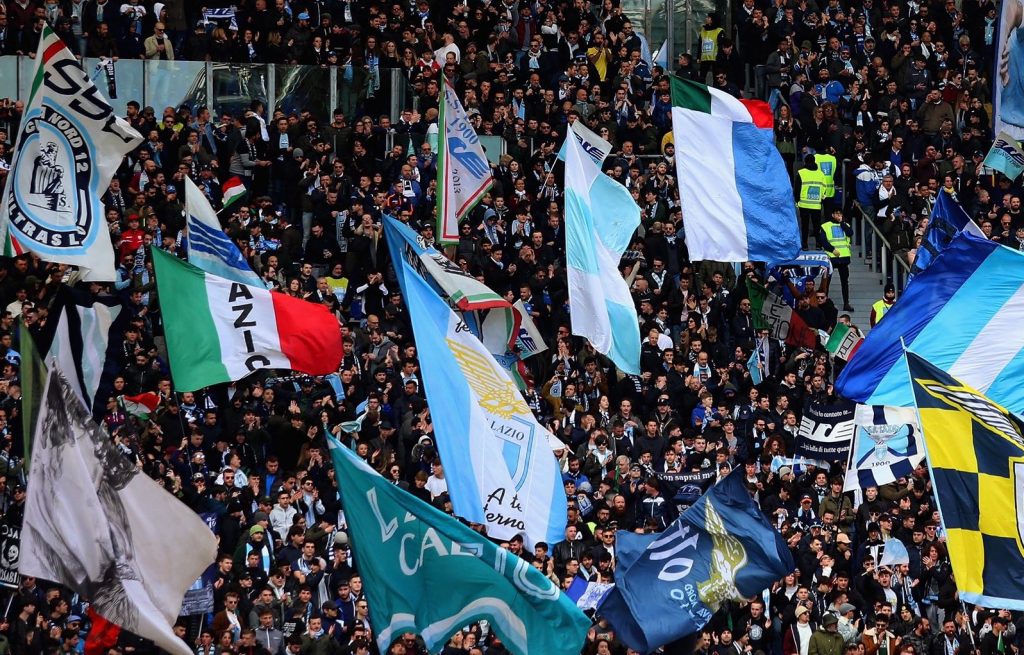 In your opinion, which player has been the 'biggest disappointment' in Lazio's history? Why?
Without a shadow of a doubt, Gaizka Mendieta. We broke the bank to sign him and he turned out to be a great flop. A complete disaster.
In your opinion, which player has been the best 'surprise signing' in Lazio's history? Why?
I'm not sure if this is the best in Lazio's history but I was really surprised we managed to secure Miroslav Klose's signature.
In your opinion, which player has been the 'best signing' in Lazio's history? Why?
I would say my favourite signings are:
Paolo Di Canio. He's a supporter of LAZIO himself and I always trusted him because whenever he stepped into that pitch, I knew he would give his 100%. He simply understood the significance of the derby for us, Laziali.
Paul Gascogne. The signing of Gazza propelled the brand name of S.S.Lazio globally – Quantum leap! It was the beginning of a great era! Cragnotti recently was quoted saying that the signing of the Englishman was a marketing move. Great signing!
Sergej Milinkovic Savic. To be honest, I had already given up hope on him joining us when he was spotted in Florence. Considering the circumstances back then, it's a bloody miracle he chose to join us! And mamma mia what a talent he turned out to be!
Which current Lazio player do you feel is the most valuable to the team? Why?
Lucas Leiva. He's a ball-winner and does all the dirty work of winning possession and passing it to a creative playmaker. Not only is he valuable to the team, but he is also very underrated.
If you had to choose between one or the other, would you keep Luis Alberto or Sergej Milinkovic-Savic? Why?
These two players are most lethal when played together. You could see from the previous matches that if either one was not playing, the other one would be struggling a little.
Should Simone Inzaghi leave Lazio, who would you next like to see managing the club next?
Paolo Di Canio.
Are there any players that you specifically want Lazio to sign? If so, which players and why?
No. I just hope that all the new signings will take their job (player of Lazio) very very seriously. Whenever a player puts on the Biancoceleste kit and walks into the field, he is representing LAZIO and it is not a joke; It is a matter of life and death. Do not dishonour the colours!
What position do you think that Lazio needs to reinforce the most ahead of the 2020/21 season? Why?
In defence. It always good if we can rotate the defenders, especially when we are going to play in three competitions.
Final Words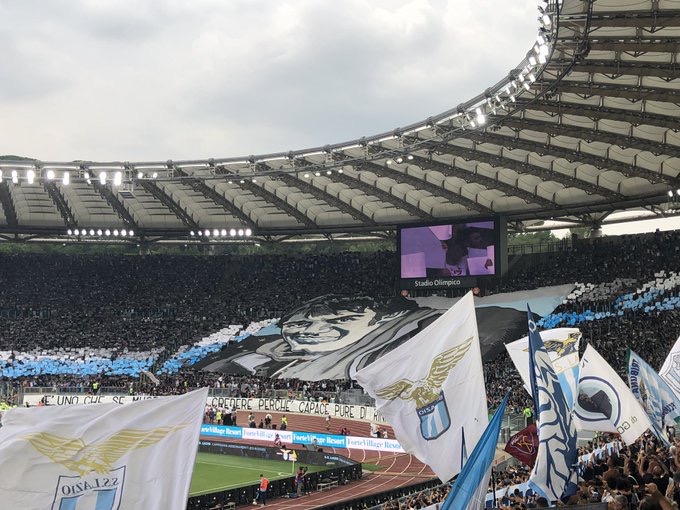 Is there anything else that you would like to add regarding your experience with Lazio?
My friends in Italy and around the world recently did an online fundraiser to get me to Rome for the Lazio-Inter match – It moved me beyond words. I would like to take this opportunity to send my heartfelt thanks to every single one who contributed. A portion of my book sale from an upcoming book titled '10,000KM PER TE II' will be donated to the Italian Red Cross. In view of the COVID-19 pandemic, it would take probably two years before flights are gonna even be available and for me to go back to Rome for La Lazio mia… I hope everyone stays safe. I will try to stay alive. Haha… Forza Lazio!