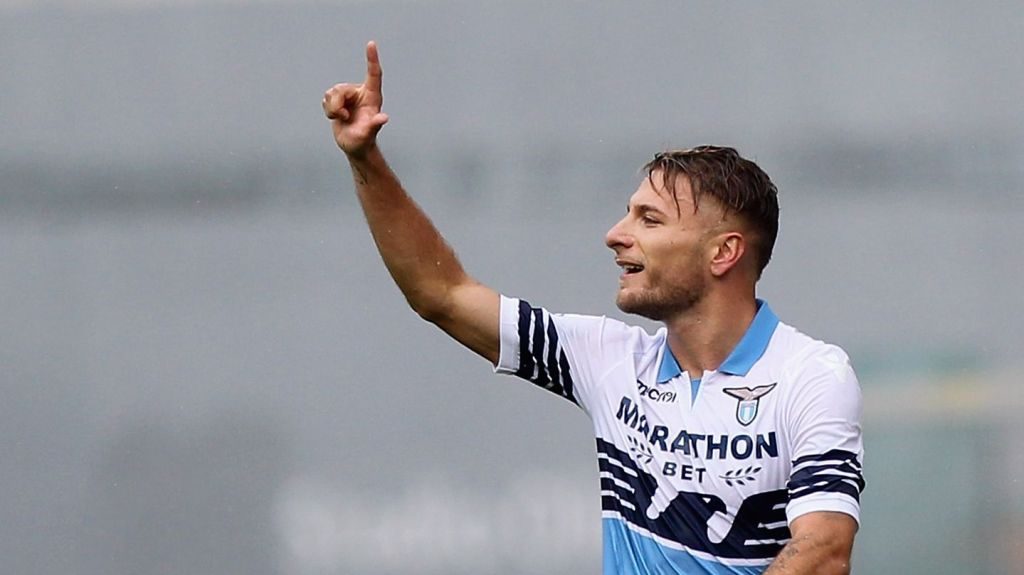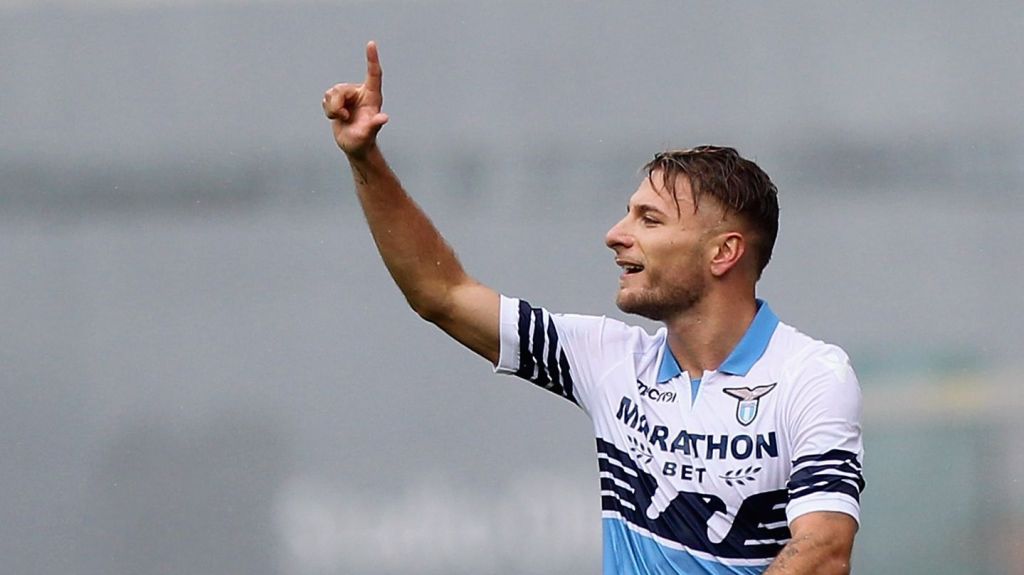 Always displaying his magical touch to find the back of the net on most occasions. The striker waiting for his moment may it be early or late in the game to lead his team to victory. Every inch of space given to him he tries to make the most of his opportunity. Hard work, devotion to his club, and always working hard on every play on the field. That's how many would describe Ciro Immobile when he steps foot on the field for Lazio.
Certain players in football have a specific surrounding which suits their skills and fits the profile of a player. When Leonardo Bonucci and Gonzalo Higuain each left Juventus, neither player was never the same with their new club AC Milan. However, when they returned to the Bianconeri, each player returned to their form that they showed with their previous club. For Immobile, he has found his place with Lazio. Since arriving in 2016, the striker has helped Lazio win a Coppa Italia and two Supercoppa Italiana. Season after season, the forward continues to keep Lazio competitive and win games with his intensity and dedication to the club.
In the opening match of the 2019/20 Serie A season against Sampdoria, Immobile reached a milestone, scoring 100 goals in Serie A. Later in the season when Lazio visited AC Milan at the San Siro, the Italian surpassed another milestone scoring 100 goals with Lazio. These were great accomplishments for the player. Additionally, the striker currently leads the 2019/20 Serie A campaign with 27 goals and has been a major factor in the success of Lazio as they are sitting one point back of Juventus for first place.
Immobile's results were not quite the same with his previous clubs. The striker's career didn't take off until he joined Sorrento and Juventus before making it to the senior level. In his youth career at Sorrento, he scored 30 goals in his Under 17 season in 2007/08. During that season, the forward impressed observers from Juventus who came to watch him. The young forward was signed by Juventus in 2008 at the age of 18, as recommended by Ciro Ferrara. Most of his time with Juventus, from 2008-2012, was a combination of the Primavera, Juventus' first team and being loaned out. In his time with Juventus, he played three games in Serie A and was loaned to Siena, Grosseto and Pescara which were all in Serie B. At that time, Ciro's best season was his last with Pescara where he scored 28 goals.
After his final loan with Pescara expired, he signed with Genoa in 2012. For many seasons Immobile played in the lower divisions and had the opportunity to show that he deserved to play in the top flight (Serie A). In his first full season in Italy's top league, Immobile played 33 games and scored a total of five goals with the Rossoblu.
After a successful season with Genoa, Immobile was purchased by Torino in 2013. While his time with the club was short, his true talents were on display and he produced a total of 23 goals. Before his success with Torino, the Italian didn't score in a Serie A match since December 2012. Immobile showed the capability to play anywhere along the front line and that he is very strong with the ball and can make strong runs and exploit spaces. Serie A had a player in their league who was on the rise and becoming a true talent in the league.
Immobile joined Borussia Dortmund of the Bundesliga in 2014. His first year with the German side didn't go well for the Italian as he wasn't able to live up to the expectations he had shown with Torino. The season after, he was sent on a season-long loan to Sevilla with an option-to-buy. The Italian played a total of 14 games in all competitions and scored four goals.  During the season in November, the option was picked up by Sevilla, yet his time spent with both clubs wasn't as successful as his production had dropped. In the winter transfer window of the 2015/16 season, Immobile returned to Torino as Sevilla loaned him out.
Immobile's return to Torino helped him resurrect his career. Aside from two average seasons with Dortmund and Sevilla, the striker returned to form when he came back to Italy. Immobile scored five goals in 14 league matches in his second stint with Torino and this helped the Italian bring back his confidence. It was a sign of things to come. When his second stint with Torino ended, Lazio decided to purchase the Neapolitan from Sevilla for €10.77 million. Immobile became a Laziali, joining on July 27, 2016. Lazio's Sporting Director, Igli Tare, should be truly proud as it's been one of his best deals in his time with the club. This deal has paid dividends for the Italian club and continues to reward management, as well as fans of Lazio.
"Immobile at Lazio forever? He feels at home in Rome. Together with his wife Jessica, he chose Rome, perhaps also because it is halfway between Napoli and Pescara. Rome is where their children will live and grow up. The fans will enjoy him for a long time…"

– Marco Sommella, Immobile's agent
Since arriving at Lazio, the Italian has scored 26 goals in his first season, 41 in his second and 19 in his third season with the club, in all competitions. The Italian continues to show his dominance in his fourth season with Lazio, as the striker has scored 27 goals in Serie A and leads the league. He has proven to be a true leader and has won many games for the Biancocelesti. The forward has found his home and has made a name for himself.
Immobile is the lead man for the squad as he's the most dependable player on the team when on the pitch. The forward has found his place playing under Simone Inzaghi and his 3-5-2 formation. Since the start of Inzaghi's coaching career with Lazio, he has regularly relied on Immobile as he's dependable and has shown the ability to beat defenders one on one, receive passes in tight spaces and has the ability to work off a pass to deliver the ball into the back of the net. No matter what, the forward is always working hard to bring Lazio a win.
"His relationship with Simone Inzaghi? It is special and cannot be replaced. Both often repeat it. Ciro was lucky enough to find a manager ready to bet everything on him; as a result, he gave his best. This has since become a winning combination."

– Marco Sommella, Immobile's agent
The club may just have their next captain in sight when it's time for Senad Lulic to move on. He has worn the captain's armband this season in place of the Bosnian and has stepped up in his place. He has shown to be more than a player who only scores goals for his club. The dedication shown by the striker in his first four seasons has been outstanding.
Although his season with Torino can't be disregarded, Lazio is really where Immobile's career has started to take off. Playing for Lazio and under Inzaghi has allowed Immobile to become the player which many had anticipated while he was in the Primavera and at Torino. He continues to grow and is loved by the fans who appreciate what he has done for the club. Thank you, Ciro, for four great seasons and many more to come.