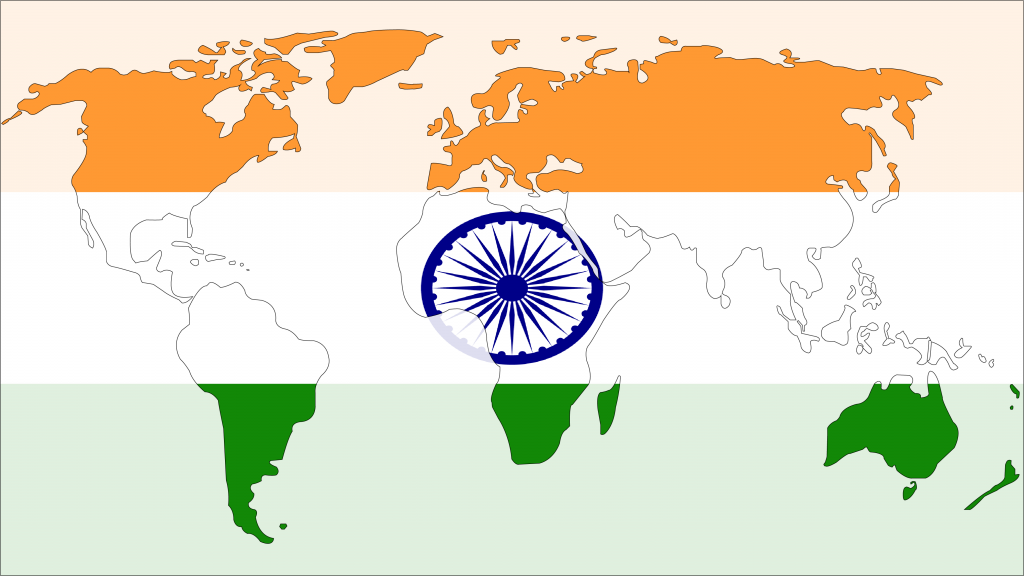 Although Società Sportiva Lazio is based in Rome, Italy, its followers spread to all corners of the globe. It is for this reason that Laziali Worldwide was created. Through online interviews prepared and conducted by The Laziali, supporters of the Italian Serie A football club worldwide will not only be able to share their stories but also be able to connect with other fans of La Prima Squadra della Capitale. Below, The Laziali's complete interview with Anubhuti Banerjee from India.
Background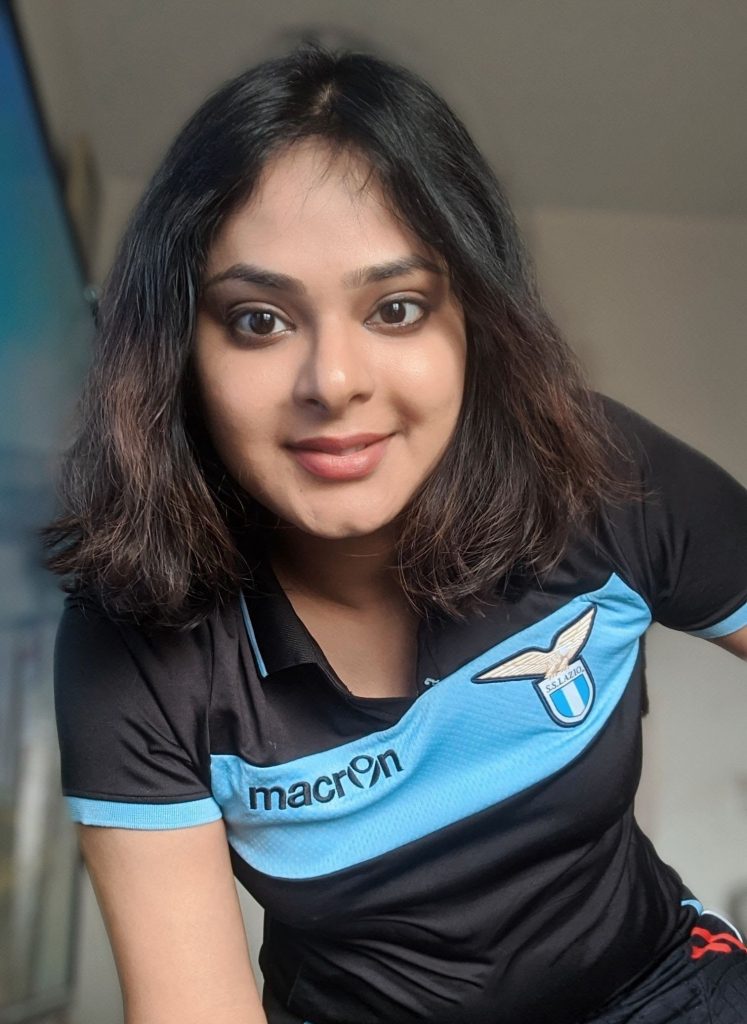 What is your name?
Anubhuti Banerjee.
Which city and country are you from?
I'm based out of Calcutta in the eastern part of India.
How long have you been a Lazio supporter?
I've been a Lazio fan for 21 years, since 1999, when I was 9 years old.
How did you become a Lazio supporter?
I used to love Ferrari cars and had just supported Italy in the 1998 World Cup (when we first started getting ESPN where I lived) but had heard of only Inter Milan and AC Milan (because they had the city names) as Italian club teams, I didn't know a lot about club football in general. I just tuned into the final of the UEFA Cup Winners' Cup and was amazed to see few of the World Cup stars – Christian Vieri and Marcelo Salas – playing for an Italian club who went on to win! When I started finding out more, I was overjoyed to know that it was a club from the capital, Rome (I used to like the Roman Empire) and was extremely proud to know before all my class did that the word Latin came from Latium/Lazio. And there I was, Laziali for life! Of course, given the credentials of the team and the exploits of the season after that, I don't think there was any other club you could support in world football at the turn of the century!
Based on your understanding, how would you describe the size of the Lazio fanbase in your location?
Don't get me wrong, it's a country of 1 billion, and surely there must be another. But so far, as far as I've seen, I haven't found another person in India who is exclusively a Lazio fan, primarily because Italian football disappeared from televisions which showed mostly the Premier League, Barcelona/Real Madrid and the UEFA Champions League. There are the more serious football fans who have heard of the club, be it from the few times we were in UEFA Champions League, FIFA games or some supporters of other Serie A teams. But it is hardly a household name, and quite a few people confuse us with Napoli… However, given our second wave of success, and much more comprehensive Serie A coverage with Cristiano joining, there is a possibility I will meet more Laziali in India!
Does your locality have a Lazio club where fans can gather to view matches? If so, do you participate? If not, would you be interested in establishing one?
Calcutta is very football crazy, we have the second largest (seating-wise) football stadium in the world, and the local derby between two Calcutta clubs – East Bengal and Mohun Bagan, is almost as fierce as the Derby della Capitale! However, I do not know if there is another Lazio fan in this city, I would love to find more fans from India and from Calcutta, but as yet that hasn't happened. Maybe I will find some people through this initiative, then we can think if we'd like to have a club.
Favorites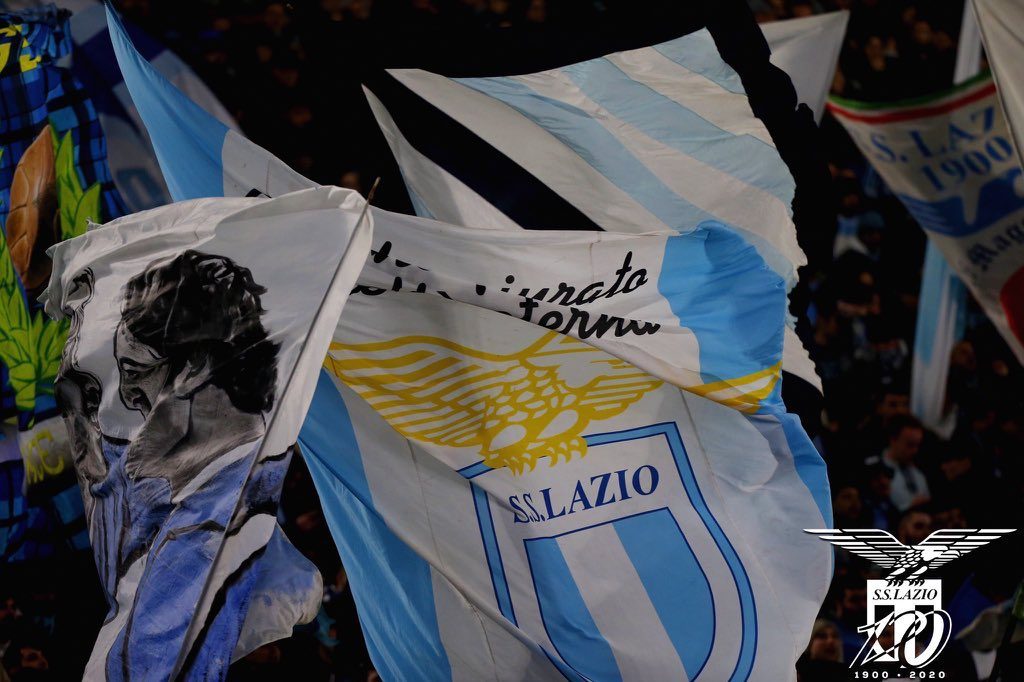 Who is your current favorite Lazio player? Why?
My current favourite of all the players is 'The Sergeant', Sergej Milinkovic-Savic. I shall not deny a big part of that comes from him being tall and handsome, but primarily because of his vision for passes and immense ball control ability, and while he may not turn up for every match, he really makes his presence felt in the big games. The games against Juve and Inter this season demonstrated that if Lazio must play against the best, they need someone like Sergej. Also, he wears the no. 21 shirt which has added significance, especially with my answer to the next question.
Who is your all-time favorite Lazio player? Why?
While everyone seems to be a fan of Mister Simone Inzaghi now, for most of his career at Lazio, I doubt there were many who supported him. I started supporting Inzaghino from the 1999-00 campaign because for a large time in that year's Champions League campaign, he was the top scorer (he was only narrowly surpassed by Raul later), and he was also very cute! He had the amazing four goals against Marseille and was also generally high scoring in Europe. His body language looked like someone who gave 100% and more. He had the distinct features of an underdog you could cheer for. Domestically his record was far less impressive though – I used to be truly happy with a Lazio game only if he had scored, or at least made an appearance, and that became progressively a rare occurrence, but I kept supporting him – you like who you like.
Do you have a favorite Lazio memory? If so, what is the memory?
My favourite Lazio memory is one that relates to me more personally. I've always been someone who used to keep scribbling 'Forza Lazio' at the back of notebooks, internet chatrooms sometimes even on school blackboards. When I was leaving school, everyone had something printed on a t-shirt – a nickname or something that defined them. My classmates got my t-shirt printed – 'Forza Lazio'!
Do you have a favorite Lazio match? If so, which match and why?
My favourite match for Lazio was probably known for all the wrong reasons. It's the (in)famous 2005 Derby, the one that belonged to Paolo Di Canio. Italian football had vanished from Indian from 2002 onwards. After a gap of nearly three years, when I saw the new Lazio, it was the weakest I had ever seen. Almost all the famous names had vanished from the line-up to be replaced by names I had never heard before. I had to write down to remember the names of Papadopulo, Lequi, Talamonti, A. Fillipini, E. Fillipini, Bonazzoli and so many others. I had absolutely no hopes from the side anymore. But what transpired on the pitch that night was nothing short of legendary. Yes, it was bad-natured, and a very ugly game, but what transpired that night was truly legendary. I never felt more passionate about my team like in that match.
Do you have a favorite Lazio jersey? If so, which jersey and why?
My favourite Lazio jersey continues to be the one I first saw Lazio in, the yellow-with-black-stripes 1999 Cup Winners' Cup jersey. Everyone looked so good in that jersey and especially the sleeve design was so good that whenever they spread their arms, they looked like Eagles flying. I've always wished they did a rerun of that once, maybe the time will come once we're doing well in Europe.
Which one of Lazio's 16 trophies is your favorite? Why?
I'm rather partial to the 2000 Scudetto. It was the first full season of Serie A I'd seen and had heard how Lazio had missed out by a point the season before. The victory came in the most dramatic circumstances, and I could see how much it meant to everyone.
Opinion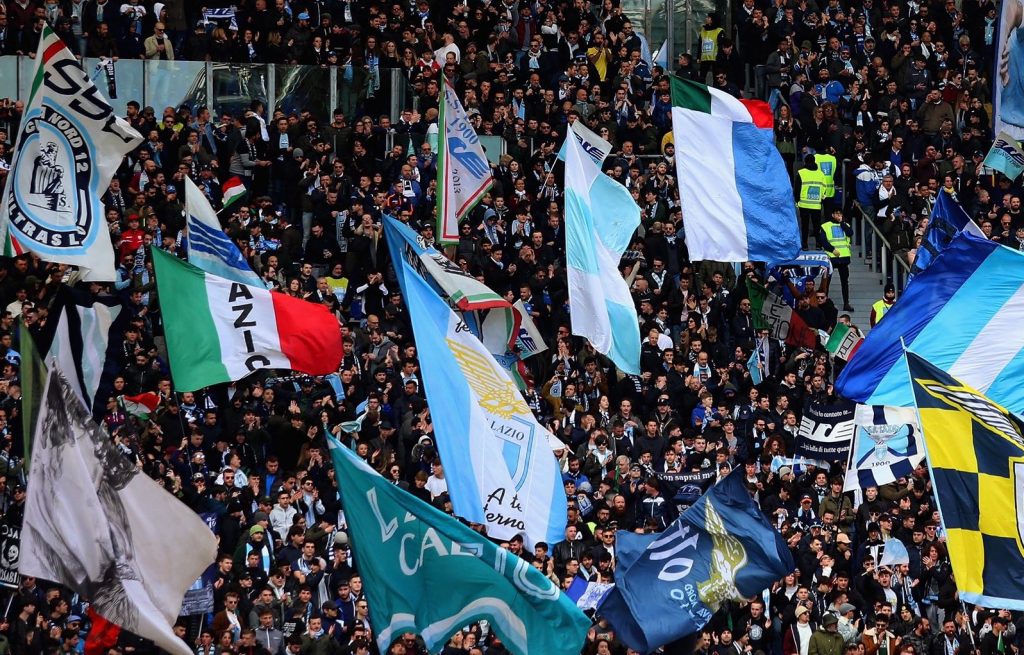 In your opinion, which player has been the 'biggest disappointment' in Lazio's history? Why?
This question seems made for Gaizka Mendieta. He used to be devastating at Valencia, and it did give me a lot of joy when I read in the newspaper that the best midfielder in Europe had signed for Lazio. I don't know what went wrong in his time here, but he never lived up to his reputation, and the financial pressures he brought in ended up destroying the Lazio of the time. I guess it wasn't just him, we had lost Sven-Göran Eriksson, and Dino Zoff and Alberto Zaccheroni could never find value from the team, and we were never the same again.
In your opinion, which player has been the best 'surprise signing' in Lazio's history? Why?
I don't know if this question asks for someone unknown who turned out to be a surprise, which there are many examples, but the one that I found most impressive was Hernanes. In his first few matches, the skill he showed and the passion he had, made me a fan almost immediately.  
In your opinion, which player has been the 'best signing' in Lazio's history? Why?
There are too many brilliant signings that have happened down the years. For me, however, the best signing in Lazio history would be Miroslav Klose. There was no way I saw that coming, and the immediate impact he had was incredible. Just his presence immediately transformed us back amongst the big teams once again. Miro will always be a Lazio Legend, along with being a World Cup legend. Of all players, I feel most proud to be able to call Klose one of us!
Which current Lazio player do you feel is the most valuable to the team? Why?
This is a difficult question, and since many of them work with each other. However, I'm going to say Ciro Immobile for this. He works wonderfully hard and scores some of the most brilliant goals. I feel that sometimes against big opposition he gets cancelled out a bit, but I still don't really see any other striker at his level in Italy right now.
If you had to choose between one or the other, would you keep Luis Alberto or Sergej Milinkovic-Savic? Why?
This is incredibly tough. Both are wonderful players and incredible assets to the team. In fact, this year's points tally is reflective of Luis Alberto's resurgence to form more than anything else. However, given a choice for me personally, I would keep Sergej. I believe he has an almost psychological effect on the opposition as a big-game player who can boss the midfield. If we are to venture into Europe, we would need a player like him, and I can already see captaincy skills in him. That said, I do see him moving on more likely than Alberto.
Should Simone Inzaghi leave Lazio, who would you next like to see managing the club next?
Must be a former player, is it too much to dream of Diego Simeone? He's the only one with proven success.
Are there any players that you specifically want Lazio to sign? If so, which players and why?
Among the names thrown up yet, Mario Götze would be nice. But I really really really wish we could bring Alessio Romagnoli back home and make him captain! A central defence of him and Francesco Acerbi would be amazing!
What position do you think that Lazio needs to reinforce the most ahead of the 2020/21 season? Why?
I would say the centre midfield. Sergej is likely to leave if a good deal comes along, I don't think Claudio Lotito would resist. So we'd need a replacement for him. Also, Lucas Leiva isn't getting any younger and we would need a replacement defensive midfielder, hopefully with as much heart. The left-wing is a little weak still, Senad Lulic is good but I'd want someone fast and precise as Manuel Lazzari on the left as well.
Final Words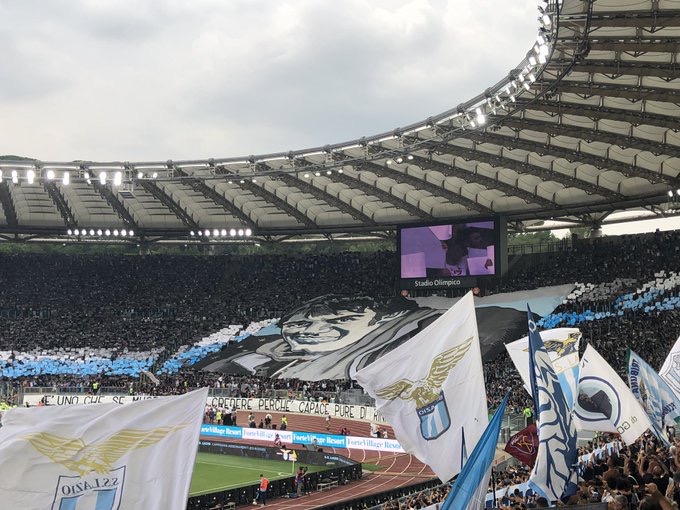 Is there anything else that you would like to add regarding your experience with Lazio?
There's another thing which I have wanted to say since I first saw Lazio's official website in 2000. I really wish they made more content in English, to cater to the larger fan base. The Laziali goes a long way towards that, of course, so I really wish it gains even more traction! On a personal note, I do some writing, some activism, some photography and some modelling. I haven't yet, but I may make some content around my love for Lazio. I can be found at www.instagram.com/46anerjee and www.twitter.com/Anubhuti921. Cheers! Forza Lazio Sempre!