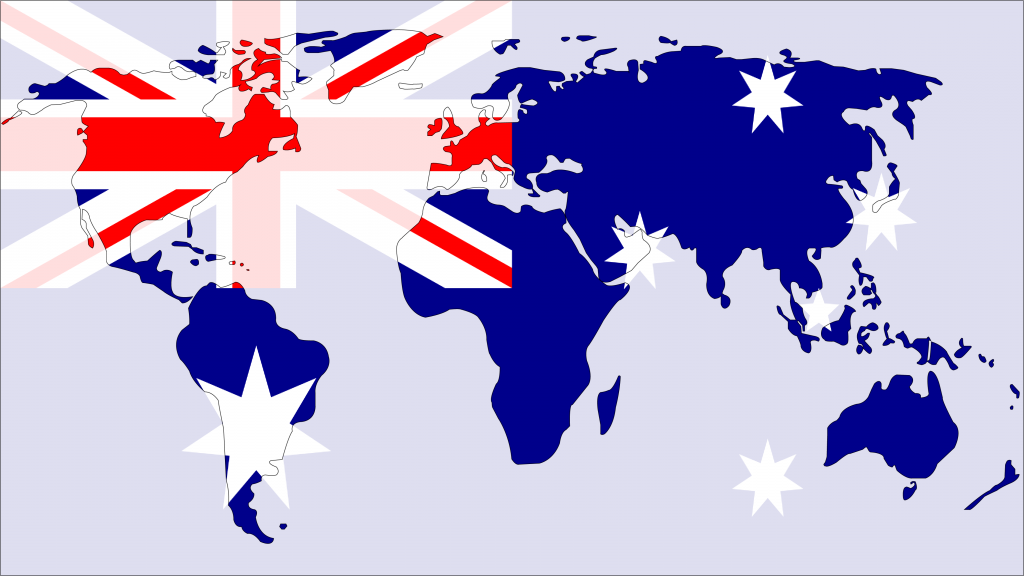 Although Società Sportiva Lazio is based in Rome, Italy, its followers spread to all corners of the globe. It is for this reason that Laziali Worldwide was created. Through online interviews prepared and conducted by The Laziali, supporters of the Italian Serie A football club worldwide will not only be able to share their stories but also be able to connect with other fans of La Prima Squadra della Capitale. Below, The Laziali's complete interview with Franco Sama from Australia.
Background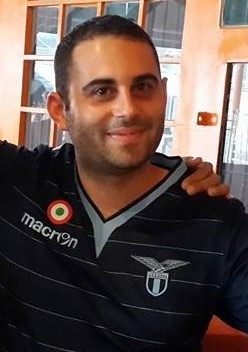 What is your name?
Franco Sama.
Which city and country are you from?
Sydney, Australia.
How long have you been a Lazio supporter?
Since 1994.
How did you become a Lazio supporter?
I was in awe of Giuseppe Signori at the time and saw what he was doing with Lazio. Then through watching his performances religiously every Sunday on the Serie A highlights show, I grew fond of others playing for Lazio at the time, namely Pierluigi Casiraghi and Roberto Di Matteo. Also looking to the crowds of Lazio Ultras and seeing the passionate performance of the players on the pitch, it was destiny that these were going to be my colours for life.
Based on your understanding, how would you describe the size of the Lazio fanbase in your location?
It is quite a small group, overshadowed by supporters of the big three (Juventus, Milan, and Inter) as Australia has this culture of supporters who always want to follow a team that wins. Most of these fans don't have heart or passion. I have been fortunate enough to meet other Australian based Laziali who are wonderful and passionate fans.
Does your locality have a Lazio club where fans can gather to view matches? If so, do you participate? If not, would you be interested in establishing one?
Sadly no, it is very difficult to find a venue here in Sydney that will show the games live. Most of us will either have to pay for a cable subscription or watch a dodgy stream online to see our Lazio play on game day.
Favorites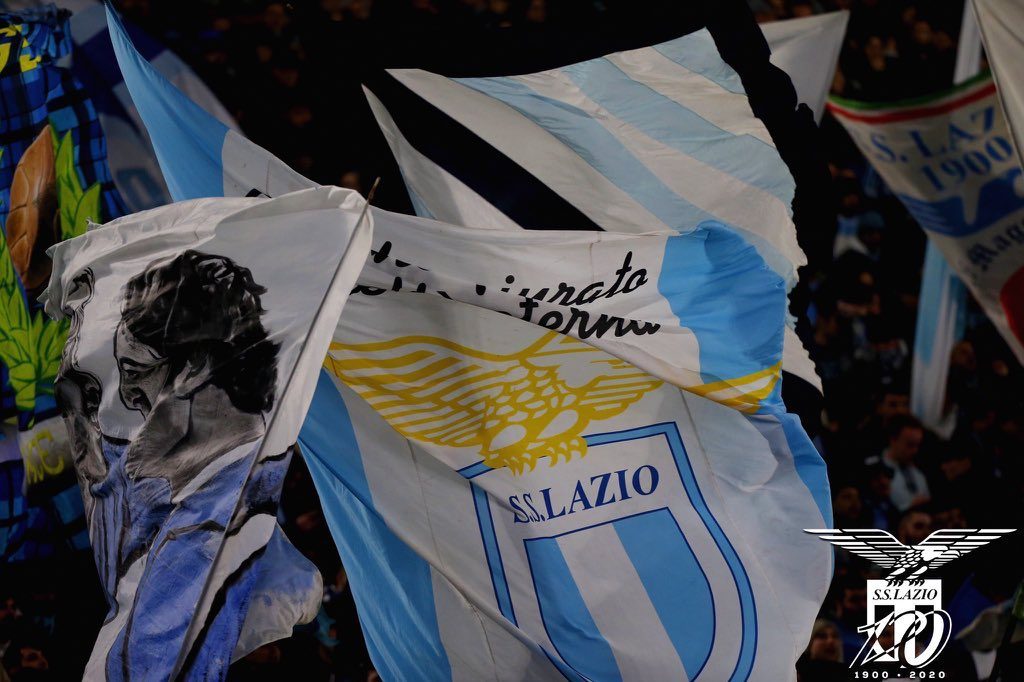 Who is your current favourite Lazio player? Why?
A very difficult question to answer as I am fond of Sergej Milinkovic-Savic, Luis Alberto and Francesco Acerbi among others, but if I was forced to choose, it would have to be Ciro Immobile. He is relentless and does not stop until he scores. He has that killer instinct and he never shies away from his love and passion for our club.
Who is your all-time favourite Lazio player? Why?
Without a shadow of a doubt, it has to be Beppe Signori. He drew me to this magnificent club and single handily would take any team down. His unique penalty technique, passion and grunt on the field makes him the all-round player in my opinion. Heavily underrated.
Do you have a favourite Lazio memory? If so, what is the memory?
There have been many, from the Italian championship win in 1999/00 to the UEFA Super Cup and UEFA Cup Winners' Cup, but as a die-hard Lazio fan, I have to go with the 2013 Coppa Italia win over our much-hated rivals, Roma.
Do you have a favourite Lazio match? If so, which match and why?
I've seen many great games played with heart but the one I've re-watched the most and still gives me goosebumps to this day is the 2013 Coppa Italia title against Roma.
Do you have a favourite Lazio jersey? If so, which jersey and why?
I own 23-24 authentic Lazio jerseys since 1994 which all hold a special memory but I think it would have to be the white 100-year celebration jersey, released in 2000.
Which one of Lazio's 16 trophies is your favourite? Why?
The 1999 UEFA Cup Winners' Cup. This is the most significant for me as it represents the first time an international trophy was brought back to Rome.
Opinion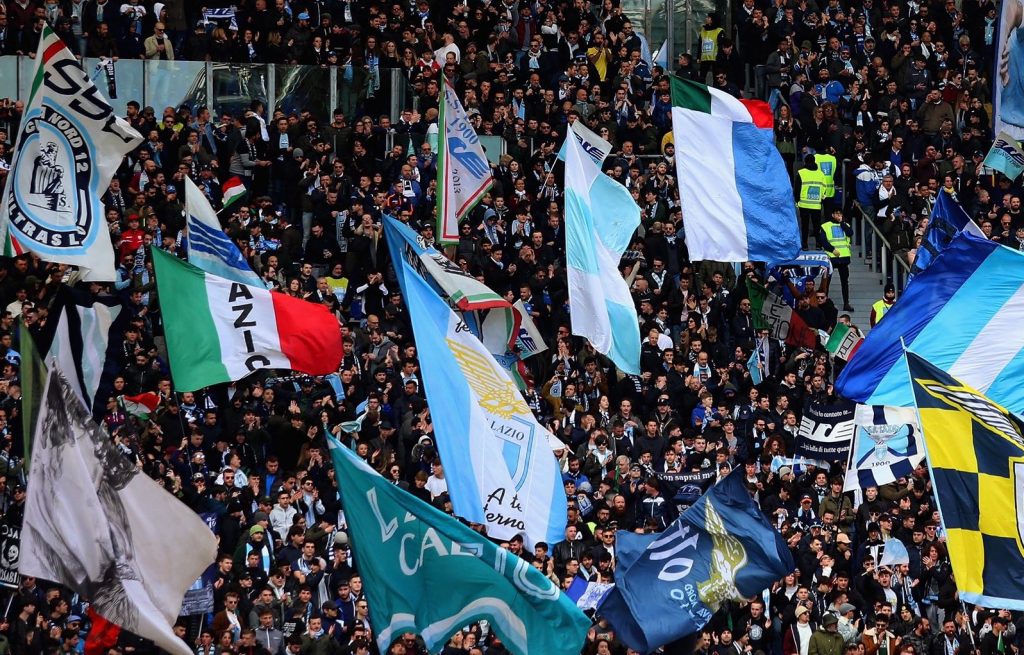 In your opinion, which player has been the 'biggest disappointment' in Lazio's history? Why?
Mauro Zarate. He set the league alight in his first season with us and I was expecting such big things from him being only a young lad with such rich potential. I saw his ego get in the way and he fizzled out into a less than average player who threw away would have been, an amazing career. A real shame.
In your opinion, which player has been the best 'surprise signing' in Lazio's history? Why?
Antonio Candreva. Coming from a less than impressive background, I had no idea why we would have brought such a player to the club who also had ties to the Romanisti. It was his performances and drive on the pitch that changed my opinion of him very quickly and it wasn't long before he was a fan favourite. Seeing him lift the trophy and celebrate the Coppa win against Roma in 2013 was magic. I am still disappointed he opted to leave for Inter and felt as though he should have committed more to Lazio given the risk we took to sign him and turn around his dead career.
In your opinion, which player has been the 'best signing' in Lazio's history? Why?
Christian Vieri. The guy was an absolute beast and could not be stopped. His presence on the field was larger than life. It's a shame he only stayed a single season before he was sold to Inter for a world breaking transfer fee, and just missed out on the 1998/99 championship with us.
Which current Lazio player do you feel is the most valuable to the team? Why?
Luis Alberto. His skills on the ball and vision are the reason why the likes of Ciro, Felipe Caicedo and Joaquin Correa have been so prolific in front of goal. He is an amazing player to watch and only continues to grow in confidence, he has the potential to be one of the best playmakers in the world. Heavily underrated in my opinion and all he does for this team.
If you had to choose between one or the other, would you keep Luis Alberto or Sergej Milinkovic-Savic? Why?
Difficult choice but I would have to go with keeping Luis Alberto. He continues to impress and I feel with the money we could get on the market for SMS, it would only help contribute even more to this team if it was to be reinvested into the current players/staff and used to bring in some new fresh talent.
Should Simone Inzaghi leave Lazio, who would you next like to see managing the club next?
I would love to see a proven ex-Laziale take the job. The two preferences that come to mind would be either Diego Simeone or Roberto Di Matteo – both have achieved amazing things in their coaching career to date.
Are there any players that you specifically want Lazio to sign? If so, which players and why?
I would love to see Atalanta's Papu Gomez join us and I still feel that we need another striker, especially if we are going to UEFA Champions League next season. I would love to see either Lorenzo Insigne or Andrea Belotti join – they would both make ideal partners for Ciro and add more venom in our already lethal attack.
What position do you think that Lazio needs to reinforce the most ahead of the 2020/21 season? Why?
I believe we have the right mix of talent, experience and potential. The key for me is keeping this team together and continuing to reinforce the base of what we already have on our books. I think the club has done an amazing job to put a team of this quality together for the budget they've had at their disposal.
Final Words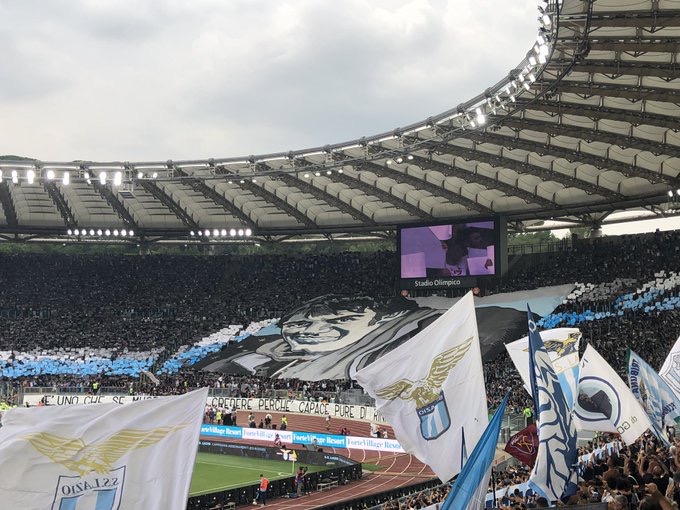 Is there anything else that you would like to add regarding your experience with Lazio?
For me, Lazio is like a religion or life choice. I have suffered a lot for this club but it has also given me so much joy and pleasure. I am proud to be associated with this club and its deep history. I have done a lot of travels to date and one thing I love to do is go out of my way to meet fellow passionate Laziali around the world like me and I will continue to do this where I can. Even though we are from different cultures, religions, speak a different language, we are all of the same mould – we are Lazio brothers which counts above all else. Sempre Forza Lazio!