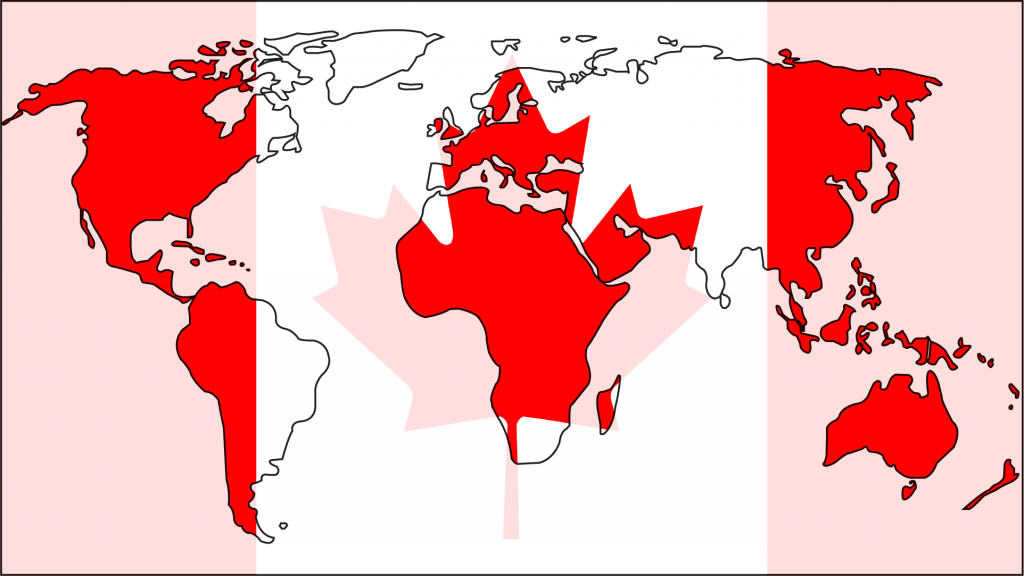 Although Società Sportiva Lazio is based in Rome, Italy, its followers spread to all corners of the globe. It is for this reason that Laziali Worldwide was created. Through online interviews prepared and conducted by The Laziali, supporters of the Italian Serie A football club worldwide will not only be able to share their stories but also be able to connect with other fans of La Prima Squadra della Capitale. Below, The Laziali's complete interview with Jerry Mancini from Canada.
Background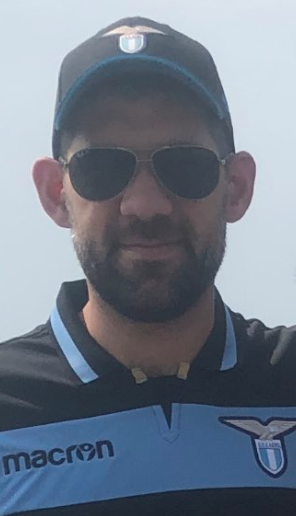 What is your name?
Jerry Mancini.
Which city and country are you from?
Toronto, Ontario.
How long have you been a Lazio supporter?
I was born a Lazio supporter. My whole life I have always cheered for the Biancocelesti.
How did you become a Lazio supporter?
Before the age of ten, I would wake up early in the morning to watch the games with my father. The matches would air on a channel called TLN which broadcasted the games at 6:30 am, 9:00 am, 12:00 pm and 2:45 pm. Watching most of the matches with my father on a Sunday, I always thought he was a Lazio fan, as we are from Frosinone which located in Lazio. After several years, I found out my dad was not a Lazio but was, unfortunately, an Inter Milan fan. I decided to stay with Lazio as I felt I had a connection, being from Frosinone, and stuck to my roots.
Based on your understanding, how would you describe the size of the Lazio fanbase in your location?
The fan base for Lazio is relatively small as I know very few who are fans of the club. While I haven't been to the Ciociaro Club to watch Lazio games, I've been told that S.S. Lazio Toronto has done a great job organizing the matches and having a great turn out of at least 20 people attending.
Does your locality have a Lazio club where fans can gather to view matches? If so, do you participate? If not, would you be interested in establishing one?
As I said in the previous answer, the Lazio club in Toronto is S.S. Lazio Toronto. Friends have told me the turnout has been really good and has grown over the years. I prefer to watch the games at home where I am able to analyze the whole match and understand what is happening. I also like to write up on the matches after the games are done as I enjoy providing content to the Laziali fans. It allows fans to converse, read up on the games and continues to further grow the club.
Favorites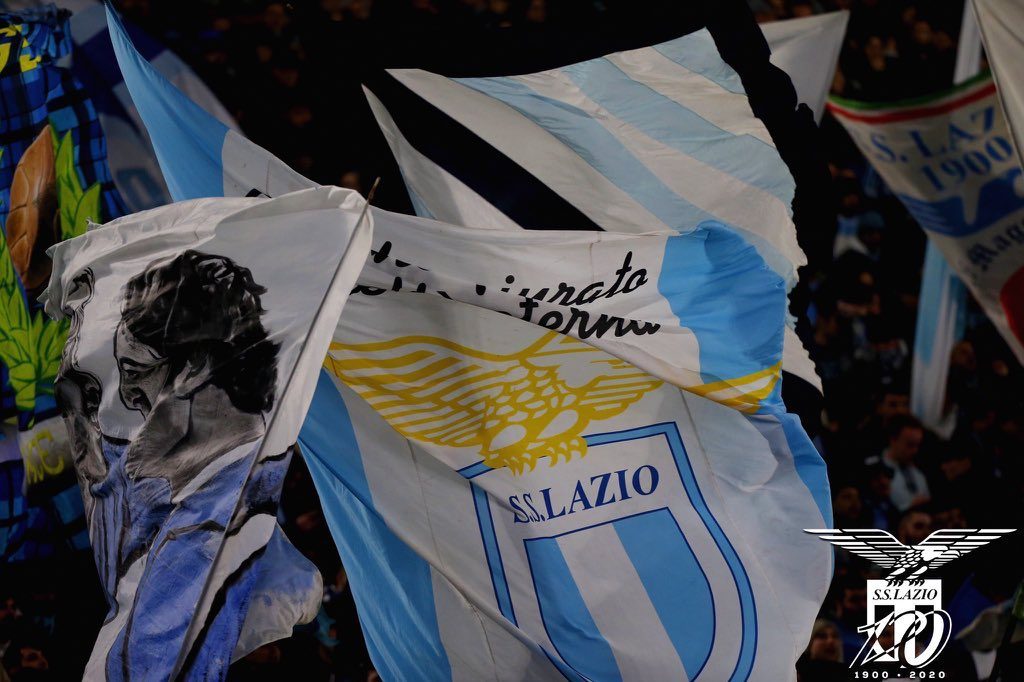 Who is your current favourite Lazio player? Why?
My favourite player is Ciro Immobile. He has been the most exciting player to watch this season and is the best player in Serie A with 27 goals. This shouldn't come as a surprise to anyone as he's shown to be a consistent player with Lazio since he arrived in 2016. The forward has scored over 20 goals in three of the past four seasons for the Biancocelesti. The striker has shown great awareness, works very hard for the ball, has the ability to make good attacking runs and exploits the space when given to him. As he showed against Sampdoria back in January, the forward displayed great strength where he fought off three defenders before making a pass into the goal area to Felipe Caicedo. This also shows what he could do in stride when he has possession of the ball.
Who is your all-time favourite Lazio player? Why?
There have been many great players to play with Lazio since I've become a fan of the club. I have seen players such as Alessandro Nesta, Sinisa Mihajlovic, Marcelo Salas, Hernan Crespo, Roberto Mancini, Giorgio Chinaglia and many others play for the club. Yet my all-time favourite is Ciro Immobile. Since he arrived in 2016, he has become a great leader for the club and leads by example with his play. He has given fans a new sense of hope to believe that Lazio could win the Scudetto this season. While the 1999/00 team will always be one of the best in Lazio's history, what Immobile has been able to do since his arrival, where he was struggling to find form with his previous clubs has been remarkable. He has flourished well under Simone Inzaghi and has shown consistency with the number of goals he has scored in the past four seasons. He's an abundance of joy to watch. The one thing that stands out is his work ethic. He keeps trying and when you think he's having a bad game and rises to the occasion when needed. I feel Ciro has many more years left with the club and will accomplish things that many never had expected.
Do you have a favourite Lazio memory? If so, what is the memory?
Yes, when Senad Lulic delivered the winning goal in the 71st minute of the Coppa Italia finals versus AS Roma. To beat your rivals in the finals of the Coppa Italia has to be one of the best feelings in the world as a fan.
Do you have a favourite Lazio match? If so, which match and why?
Yes, every match that Lazio has won in their time. I sleep better at night knowing my club secured the full three points. In all seriousness, if I had to choose a game, it would be between the Coppa Italia finals where we played against Roma in May 2013 or Atalanta in May 2019. Once again, to beat Roma is the best feeling in the world. Yet last season, with how bad our year was going, when Sergej Milinkovic-Savic came on as a substitute and scored within minutes off a free kick to help Lazio salvage their season was a great feeling. The midfielder didn't have the best season and wasn't playing to his standards, yet to deliver in the most important game of the season for Lazio was truly amazing.
Do you have a favourite Lazio jersey? If so, which jersey and why?
The 2018/19 home kit is my favourite Lazio jersey. The presence of the eagle and the colours truly brings the best out of what this club stands for.
Which one of Lazio's 16 trophies is your favourite? Why?
Winning the Scudetto in 1999/00 as many clubs have been unable to accomplish this feat. To experience Lazio win a Scudetto is once in a lifetime opportunity. Not many people could say the same with their respective clubs.
Opinion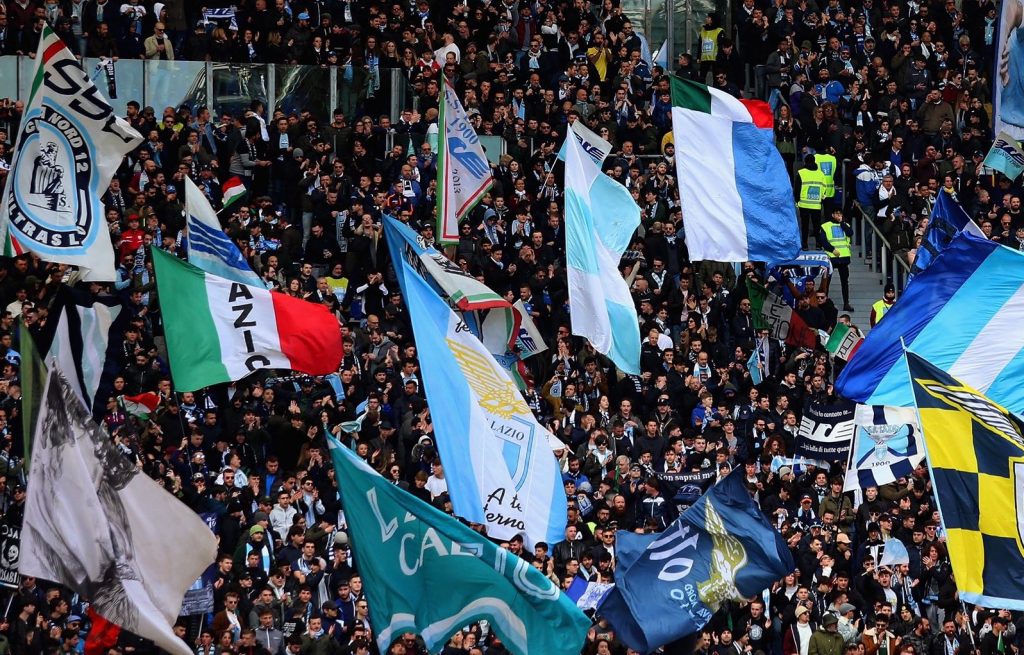 In your opinion, which player has been the 'biggest disappointment' in Lazio's history? Why?
Gaizka Mendieta. He never lived up to the hype that he showed with Valencia. He lasted only one season with the club before being sent on loan to Barcelona and Middlesbrough.
In your opinion, which player has been the best 'surprise signing' in Lazio's history? Why?
Luis Alberto is one that comes to mind. The midfielder was purchased for around 6 million euros and has performed very well for the Biancocelesti. He was vital in Lazio's success back in 2017/18 while this season he currently leads Serie A in assists. He has created awareness, his passing is very slick and he's very creative on the attack. A player which many clubs would love to have.
In your opinion, which player has been the 'best signing' in Lazio's history? Why?
A very tough question. I'm going to go to more recent times and say Sergej Milikovic-Savic. He cost the club less than €20 million euros and is now valued between €80 and €100 million. The midfielder has shown to be one of the best box-to-box players and has been vital to Lazio's recent success. He has great aerial height where his presence in the goal area makes it hard for defenders to play against. He also has good positioning and can defend very well while scoring timely goals. A midfielder that covers all aspects on the field.
Which current Lazio player do you feel is the most valuable to the team? Why?
Ciro Immobile. When the striker is not on the field, there's some concern as to who is going to provide goals for the club. He has shown consistency and has worn the armband on numerous occasions this year where he has led his team very well. Immobile is the heart and soul of this club as he makes players around him much better. 
If you had to choose between one or the other, would you keep Luis Alberto or Sergej Milinkovic-Savic? Why?
I would want to keep Luis Alberto over Sergej Milinkovic-Savic. Earlier this year, the Spaniard missed Lazio's match versus Brescia. Throughout the game, they struggled to create any flow in the midfield and put any pressure on their defense. His creativity was missing and being a man down half the game, they struggled to create scoring chances. Additionally, if the club were to sell Savic, the return is much greater which they could then reinvest into areas that could help the club.
Should Simone Inzaghi leave Lazio, who would you next like to see managing the club next?
Sinisa Mihajlovic would be a great replacement for Inzaghi. He has great ties with the club, as he's a club legend and the fans have great respect for him. He has done a great job this season with Bologna. The players respect him and want to play for him, which is something that would work well for Lazio.
Are there any players that you specifically want Lazio to sign? If so, which players and why?
I don't have a player in mind that I want Lazio to sign. Yet a player such as Edinson Cavani would be nice to see play for the club.
What position do you think that Lazio needs to reinforce the most ahead of the 2020/21 season? Why?
I want Igli Tare to focus on the areas of the squad that could help the future of the club. A left-back and left-wing back are two areas of concern. Stefan Radu and Senad Lulic are ageing and we need players who can alleviate their playing time and help contribute as well.
Final Words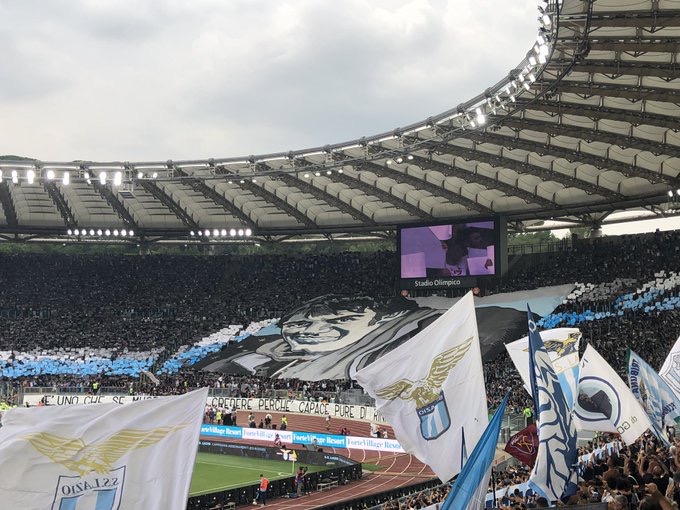 Is there anything else that you would like to add regarding your experience with Lazio?
One could only hope that Claudio Lotito will invest in some players this summer. There are some areas of concern that the team needs to address, especially if we are going to be competing in the UEFA Champions League next season. As well, it's been an enjoyable season and I hope that Lazio brings a new piece of silverware home.