Although Società Sportiva Lazio is based in Rome, Italy, its followers spread to all corners of the globe. It is for this reason that Laziali Worldwide was created. Through online interviews prepared and conducted by The Laziali, supporters of the Italian Serie A football club worldwide will not only be able to share their stories but also be able to connect with other fans of La Prima Squadra della Capitale. Below, The Laziali's complete interview with Alasdair Mackenzie from Italy.
Background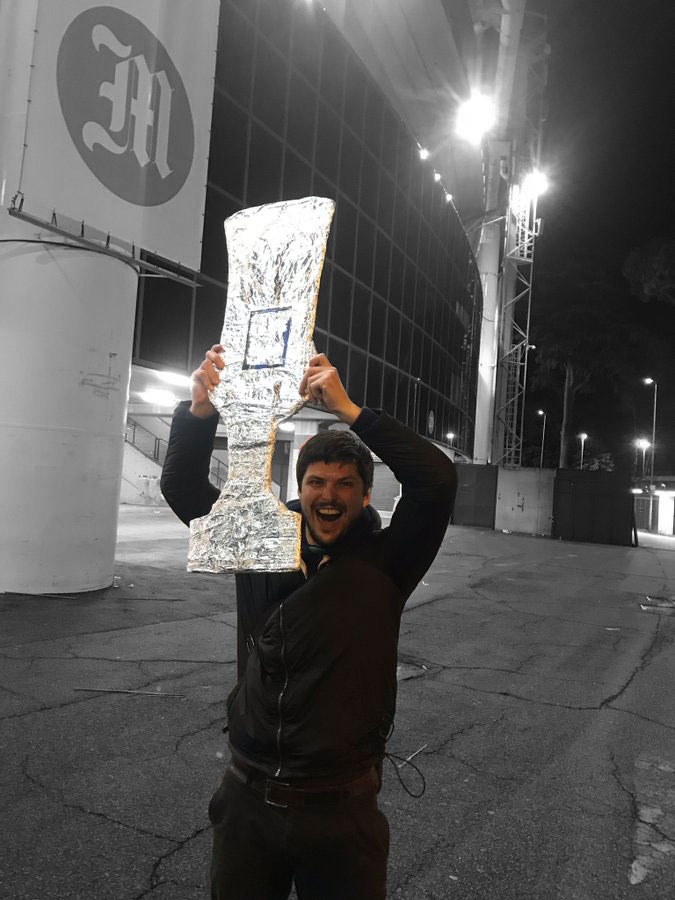 What is your name?
Alasdair Mackenzie.
Which city and country are you from?
I'm from Scotland. I grew up in a small village in the Highlands before leaving home for Edinburgh aged 19. I spent a year living and studying in Rome in 2011/12, and then moved back permanently in 2018.
How long have you been a Lazio supporter?
I've been following the club since the late 1990s, but I would say I became a 'full-time' fan in 2001. 
How did you become a Lazio supporter?
I always had an affinity with Rome without ever being entirely sure why – images of it must have struck me at some point. I quickly took on Lazio as my Italian team while watching live Serie A every Sunday at my granny's house towards the end of the 1990s. In 2001, I watched a Champions League game between Lazio and Leeds with my brother. He said he was supporting Leeds, so I said 'fine, I'll support Lazio'. I meant it!
Based on your understanding, how would you describe the size of the Lazio fanbase in your location?
Given I'm in Rome, I would say substantial!
Does your locality have a Lazio club where fans can gather to view matches? If so, do you participate? If not, would you be interested in establishing one?
Again, as I am in Rome, the home of the club, fans are everywhere. Back in Scotland, I'm not aware of one – it would be a great thing to look into one of these days.
Favorites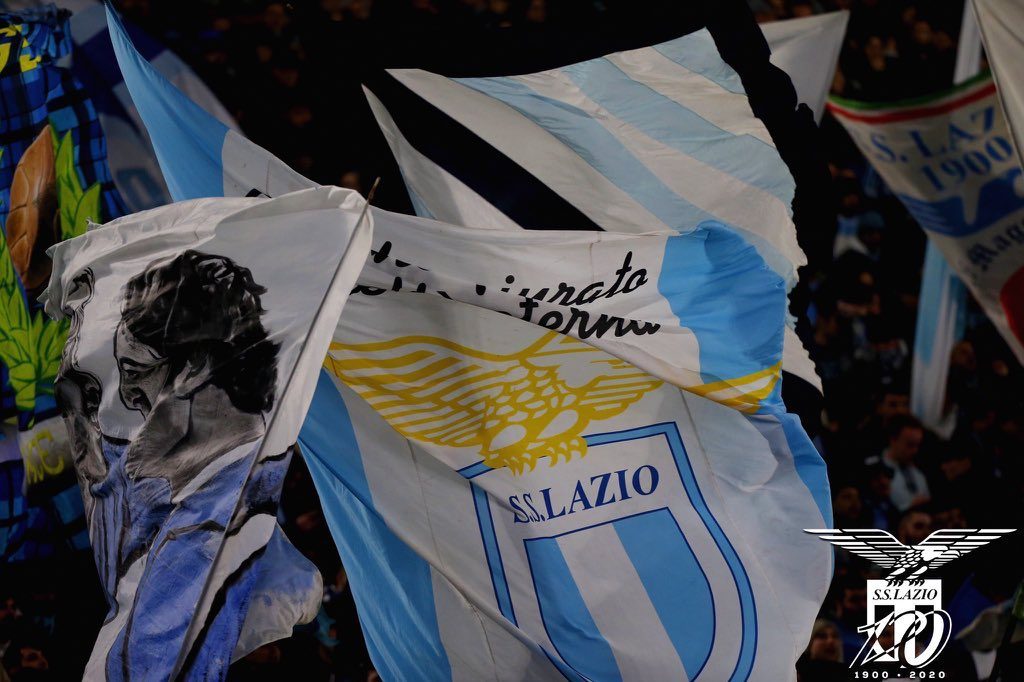 Who is your current favourite Lazio player? Why?
Other than my man Bastos – the greatest secret striker in Serie A – it has to be Ciro Immobile. He leads this team by example, his scoring record is incredible, and he just gets what it means to represent the club. The man oozes 'Lazialita'.
Who is your all-time favourite Lazio player? Why?
For me, it's hard to look past Alessandro Nesta. I've never enjoyed watching a defender more than him, and the fact he captained the club to such success at such a young age makes him synonymous with that golden period. I just wish, like everyone, that he had been able to stick around for longer.
Do you have a favourite Lazio memory? If so, what is the memory?
Like many Lazio fans, my favourite memories are mostly linked to the Derby – Paolo Di Canio's volley in 2005, 26 Maggio… but nothing beats your first live experience and I was incredibly lucky in that regard. It was 16 October 2011, I'd just spent all my remaining money on an expensive ticket in the Monte Mario (everywhere else was sold out), and I had to go alone as I'd just arrived in Rome and hadn't met any other fans yet. When Miroslav Klose scored the winning goal in the final minute, the place erupted in a way I'd never witnessed before, and I ended up hugging strangers who were sitting around me. It was an incredible moment – and then I was in the Curva Nord for our second Derby win of the season the following year!  
Do you have a favourite Lazio match? If so, which match and why?
Other than the above, it's surely 26 Maggio. It was a painful time for me, as I'd been offered a ticket but couldn't attend as the day after I had my final university exam before graduating. Strangely enough, I remember the nerves before and the euphoria after a lot more clearly than the game itself – but it was a day that no Lazio fan will ever forget.
Do you have a favourite Lazio jersey? If so, which jersey and why?
My favourite jersey is actually a recent one: the home kit from 2018/19 with the Aquila Stilizzata. It's a beautiful design and I have to say I have a soft spot for modern twists on classic kits. In general, I've been really impressed with the Macron designs.
Which one of Lazio's 16 trophies is your favourite? Why?
Although the two Scudetti were incredible achievements for very different reasons, I sadly wasn't there to enjoy them. So for me, it's the 2013 Coppa Italia. Because of the opposition, obviously.
Opinion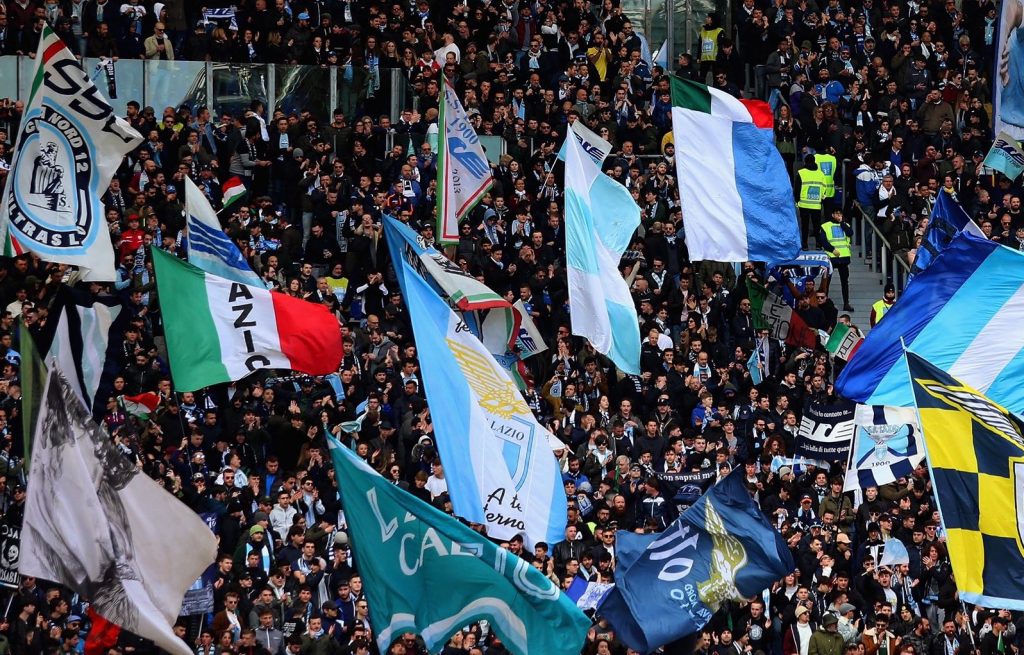 In your opinion, which player has been the 'biggest disappointment' in Lazio's history? Why?
I can't help but immediately think of Gaizka Mendieta. The summer he arrived was when I started supporting Lazio, so I was very excited. I even set up an email address using his name, which I had to shamefacedly explain to people for years after. He was one of the best midfielders in Europe at the time and it looked like a great coup, but it was a complete disaster.
In your opinion, which player has been the best 'surprise signing' in Lazio's history? Why?
In terms of a 'surprise', I would say Giuseppe Signori. The guy had only played one season in Serie A with Foggia when he arrived, and the rest of his career had been spent in the lower leagues. The impact he had exceeded expectations beyond belief, and he remains one of the greatest – if not the greatest – strikers the club has ever had. It's not every day a fan base can veto the sale of a player, after all. It's such a shame he left without a trophy.
In your opinion, which player has been the 'best signing' in Lazio's history? Why?
Giorgio Chinaglia. For the simple reason that without him, Lazio wouldn't have won the 1974 Scudetto. Not a chance. There are plenty of more recent contenders, but none of them match the unbelievable bargain that saw Lazio pick up an unknown Chinaglia from Serie C. His goals and his leadership transformed Lazio from a yo-yo club to the champions of Italy.
Which current Lazio player do you feel is the most valuable to the team? Why?
Luis Alberto is fundamental to the way Lazio plays, and without him, the team suffers more than if you take out any other individual. His vision and craft is crucial to the way the team attacks, and gets the best out of the likes of Immobile and Correa, while he's improved defensively too and, quite simply, there's nobody else in the squad who can do what he does.
If you had to choose between one or the other, would you keep Luis Alberto or Sergej Milinkovic-Savic? Why?
Having just answered the above question, I would be a hypocrite to say Sergej! I'd love to keep them both, obviously. And I think we will this summer. But if I have to answer, selling Sergej would generate more cash to reinvest into a squad that lacks quality in-depth, while I don't think the team suffers in his absence as much as it does in Alberto's. 
Should Simone Inzaghi leave Lazio, who would you next like to see managing the club next?
My heart breaks at the thought of Inzaghi leaving. It's great to have a real Laziale on the bench, someone who has understood the fans and the expectations from day one. So I wouldn't be against seeing one of his old team-mates come in, several of whom have become top coaches: Diego Simeone, Sergio Conceicao, Sinisa Mihajlovic… For me, the dream scenario would be that by the time Inzaghi leaves, Nesta has developed into a coach capable of taking on the job. That would be special.
Are there any players that you specifically want Lazio to sign? If so, which players and why?
I've been happy to see Lazio finally start bringing in some proven Serie A players in recent years, like Francesco Acerbi and Manuel Lazzari. For me, the likes of Marash Kumbulla, Robin Gosens and Rodrigo De Paul are achievable targets who would suit Inzaghi's system and style. Given the cost of putting together these deals, though, it seems farfetched. 
What position do you think that Lazio needs to reinforce the most ahead of the 2020/21 season? Why?
To be honest, all departments would need to be strengthened for a UEFA Champions League campaign. We still have no vice-Immobile and can't rely on just three strikers. The left wing-back depth is poor, with Lulic ageing and Jony not impressing yet. In defence, we need a reliable alternative to Radu. And another creative midfielder would be a welcome addition too. It's a good squad, but not the deepest. 
Final Words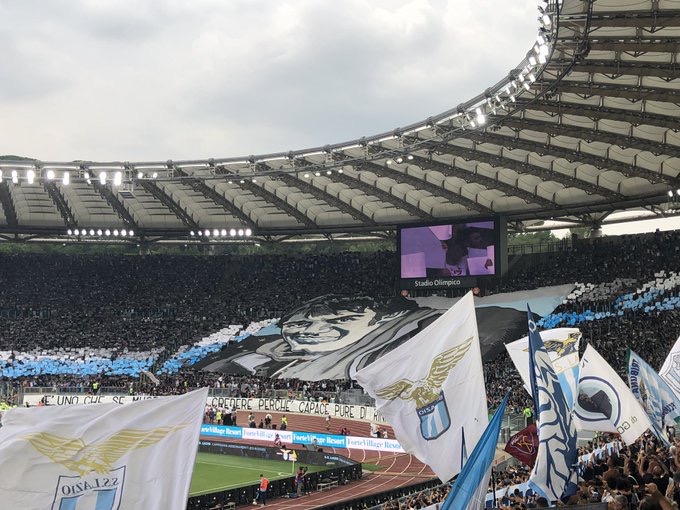 Is there anything else that you would like to add regarding your experience with Lazio?
I just want to say how great it has been to see the international Lazio fan base grow and develop into a real online community in recent years, thanks in large part to platforms like The Laziali and Lazioland. If any readers aren't aware yet, I co-host a weekly podcast in English about Lazio called 'Lazio Lounge' and we encourage as much interaction as possible from our listeners.